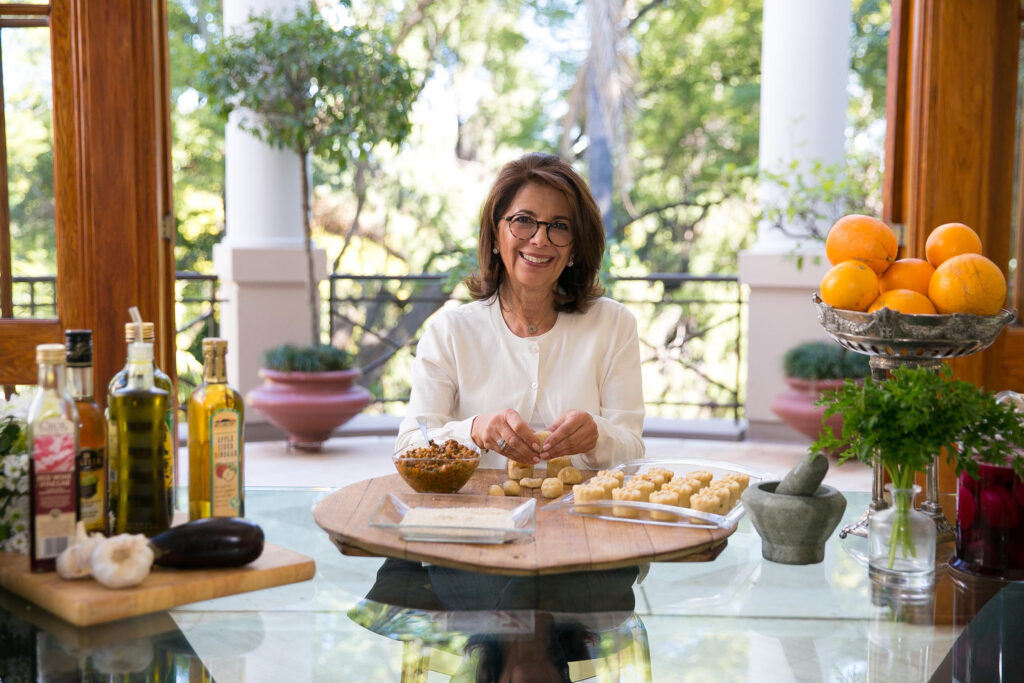 Stella Hanan Cohen is an award winning cookbook author and artist. She is passionate about recreating the ancient Judeo-Spanish home style cooking from the Mediterranean island of Rhodes – a cuisine that reflects the unique culinary wealth from medieval Spain and that of the Ottoman Empire.
Fuelled by her lifelong fascination of both her distinctive gastronomic and cultural legacy, Stella compiled a treasure trove of recipes, "Stella's Sephardic Table", which has won five international awards and republished after the first edition was an international sellout. Stella has been honoured by Jewish Women International as a "Woman to Watch".
Stella, a descendent of the Jews of Medieval Spain, was recently invited to Madrid by Minister of Foreign Affairs of Spain in recognition for her dedication towards perpetuating her Spanish heritage with communities, food enthusiasts and media worldwide. This honour bestowed on Stella marked the culmination of her ancestors' journey for centuries finally coming full circle back to Spain since the expulsion from Spain in 1492.
Stella loves nothing more than entertaining family and friends come together to share and savour the enticing food from the kitchens of her ancestors from the medieval cities of Cordoba, Granada and Seville in Spain and that of the Island of Rhodes.
Tell us a little bit about yourself and your background.
Although I was born in Zimbabwe, I was, from an early age, immersed in and deeply drawn to my ancestors' rich Sephardic heritage and distinctive gastronomy. Growing up, I straddled three worlds. I shifted constantly from the rigid and formal English schooling environment, to the warm embrace of my Sephardic home, while surrounded by the magic and mystique of Africa. I grew up surrounded by a family and community who tenaciously maintained our Judeo-Spanish cuisine, traditions and the ancient Ladino language. The history of our forefathers also fascinated me, making me dream of our unprecedented vibrant Jewish cultural past, during the Golden Age of Spain – to be followed by the tumultuous migrations, first to the Ottoman Empire and then to Africa, where I still live.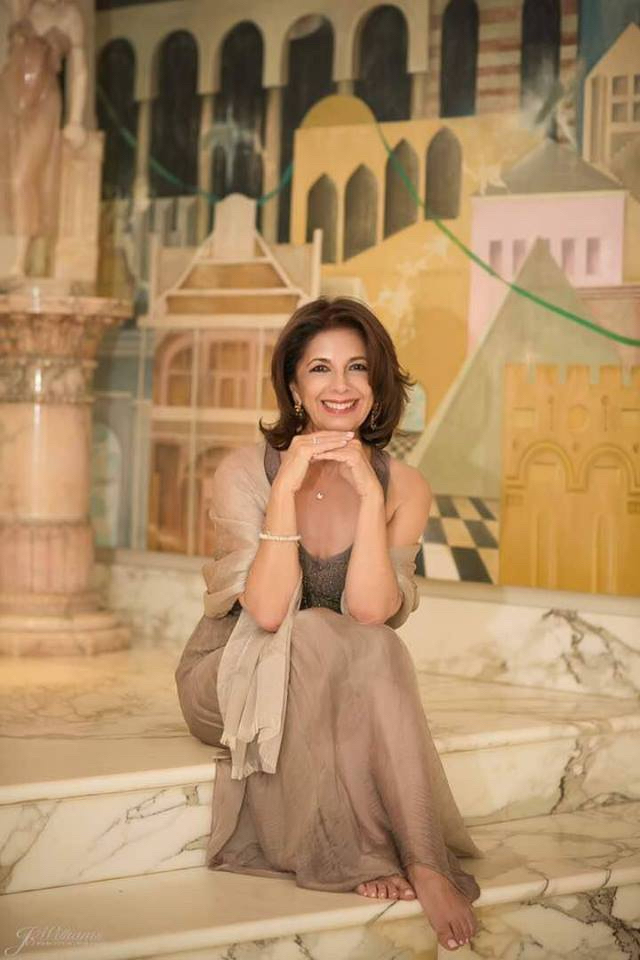 When did your passion for cooking begin?
Watching my mother and generations of women in my family conjure up extraordinary festive tables with Judeo-Spanish treats, sparked my first forays towards delving into our culinary art. I was mesmerized at how their fingers deftly moulded savoury pastries, and nimbly handcrafted our intricate sweet treats. The guardians of our ancestral know-how did so with such instinctive expertise, passed down for generations – simply by memory. I realised then, the role our foremothers played in striving to preserve our culinary legacy was invaluable – one that I had then become privy to and embraced wholeheartedly. Enticing aromas of our Ottoman Sephardi cuisine permeated our home with smells from a simmering lentil stew or fragrant with cumin from sizzling kebabs being char-grilled over scorching coals. The heady scent of rose-water wafting from a sublime rice pudding, sutlach, bubbling on the stove, or the rich aroma of Turkish coffee being brewed also often greeted us. These familiar smells could have been from the kitchens of my ancestors from the Jewish quarters in medieval Spain or the island of Rhodes. To me, however, it was that of my Sephardic home – set in tropical Africa. There began my lifelong passion.
How long did it take you to write your cookbook?
Prompted by my children, who live in New York, for me to update a previous spiral bound community cookbook, I embarked on a labour of love for over 10 years. I refined our centuries old recipes, tried and tested them to ensure that they would be easy-to-follow for the contemporary home cook.
What did you enjoy most about writing the cookbook?
I so enjoyed the entire creative journey. I was captivated recreating the vibrant Mediterranean ancestral food and styling these dishes, both in my home in Zimbabwe or in Rhodes Island. I was intrigued researching and recording our customs and way of life and interspersing the book with our ancient Ladino sayings. Above all, I yearned to dedicate this book to the memory of our foremothers from Rhodes Island. It encapsulates for posterity their extraordinary culinary skills, honed over time and tragically snuffed out by their deportation to Auschwitz in 1944.
There are many recipes in the book, which one is your favourite?
There are more than 250 sumptuous recipes in the book – I find it simply impossible to choose just one as each recipe depends on one's personal taste and preference!
How did you decide which recipes to include?
The recipes vary from homely comfort food like vine leaves stuffed with meat and rice, yaprakes, to simple grilled kebabs, a scrumptious vegetable bake, or an exotic rice pilaf. It was my wish to replicate everyday rustic meals that our community made in Rhodes Island – a simple yet flavourful Mediterranean diet. I also included some of the much loved savoury pastries like bourekas, and our cherished sweet confections that were an integral part of our celebratory festivities dating back to Medieval Spain.
Are there any ingredients you are particularly excited about?
The Ottoman Sephardic kitchen offers a simple, aromatic, well-balanced, nutritious cuisine. This health-conscious Mediterranean home cooking has the emphasis on seasonal ingredients, a profusion of fresh vegetables and herbs, protein rich legumes, and simple healthy cooking techniques using olive oil. The sweet treats are fragrant with orange-blossom water or rose-water and often lightly spiced with warming cloves and cinnamon. Resinous mastic is used in meringues making these elegant, ivory-coloured clouds crunchy to bite into yet soft and chewy with this magical ingredient.
Which dish would you recommend to someone who has never tried traditional Sephardic cuisine from Rhodes before?
I would recommend Mediterranean vegetables stuffed with meat, rice and fresh herbs, served with a chickpea rice pilaf, bursting with flavour. This appetizing comfort food served straight-from-the-oven makes a vibrant, satisfying main course – also ideal for entertaining.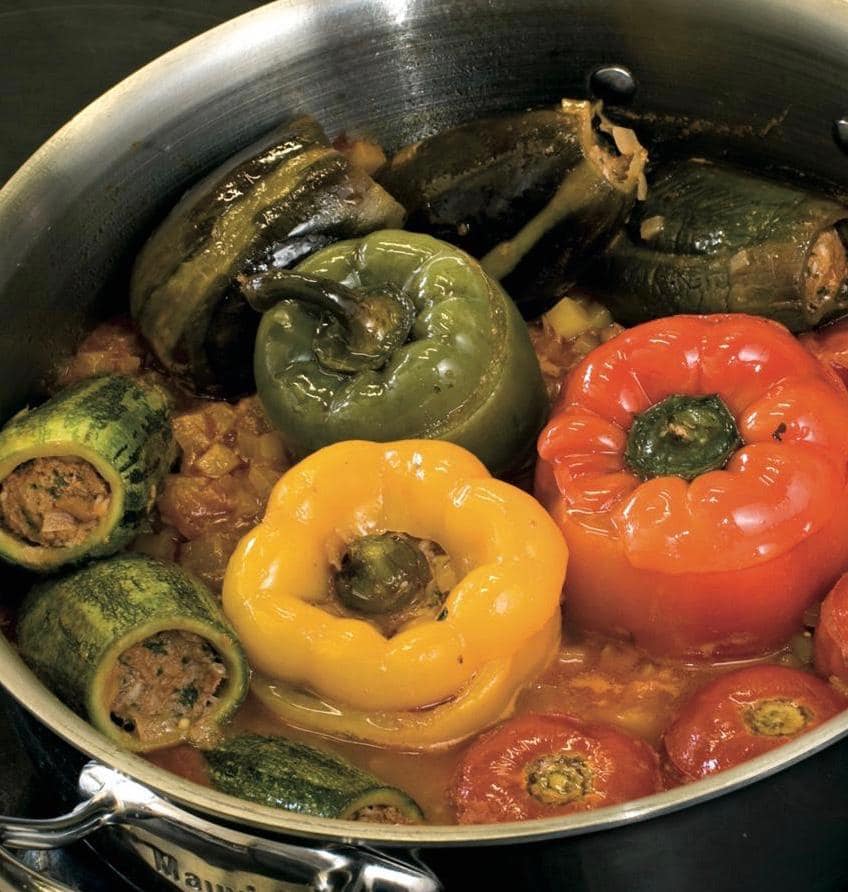 Where can we find your cookbook?
USA: Amazon
USA: Barnes & Noble
UK: Amazon
RSA: Exclusive Books

Website: https://www.stellascookbook.com
Instagram: sephardiccuisinebystella
Facebook:
https://www.facebook.com/StellasCookbook/
https://www.facebook.com/StelHanan
© Stella Hanan Cohen

Marzipan – MasapanPumpkin
Cheese coiled pastries – boyos de kalavasa
Meringues with mastic – ashuplados kon almastica