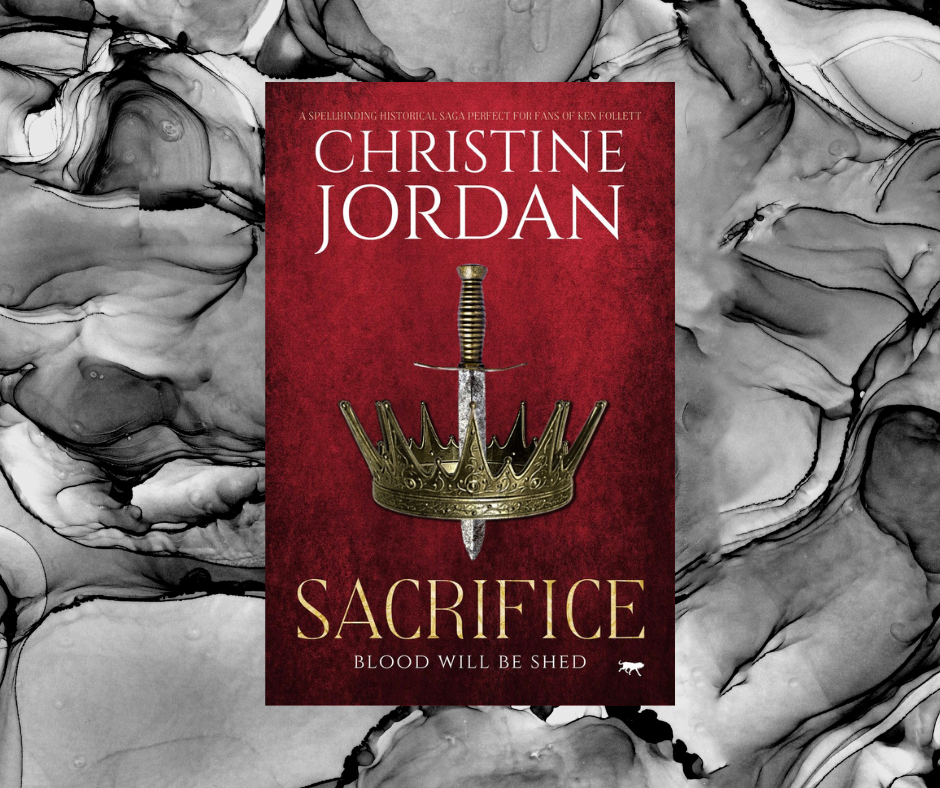 Description:
Zev, a humble butcher's son, has always loved Arlette but she is promised to another. When the death of a Christian boy is blamed on the local Jews, Arlette is caught up in the ensuing chaos and mob violence leading her betrothed to reject her. Throughout the ordeal, Zev remains steadfast and refuses to abandon Arlette while she struggles to overcome her trauma. But their troubles are far from over as they endure continuing harassment and are drawn into intrigue involving the Irish king.
Can the pair continue to battle and survive against all the odds?

Sacrifice is a rich historical drama filled with danger, love and betrayal.
Review:
As always, you can rest assured that we are not going to give away any spoilers.
Sacrifice by Christine Jordan is a true page-turner. Brilliantly written, her descriptive writing style creates the perfect atmosphere for the reader to dive right into 12th century England.
The compelling storyline is a testament to how expertly researched the first book of Christine's Hebraica Trilogy is. She has succeeded in creating captivating characters whose journeys you want to follow.
Sacrifice is Jewish historical fiction at its finest! To be fair, I would not have expected anything less from Christine's writing. The intriguing plot in this gem is filled with tension, love and betrayal.
It is the perfect read for fellow historical fiction aficionados who do not shy away from more violent storylines. Saying this, it cannot be pointed out enough that the violent scenes you will encounter in this book are beyond realistic and need to be understood in the context of the time the book is set.
Albeit the violence in the book, it is safe to say that the moment you finish the first book of the trilogy, you will be looking forward to the second.
Last but not least, something truly enjoyable to read, keeping our non-Jewish friends in mind, were the explanations of religious customs and terms within the story.
You can purchase your own copy of Sacrifice here.
For more information about Christine Jordan, her writing as well as upcoming events, we invite you to visit her website.