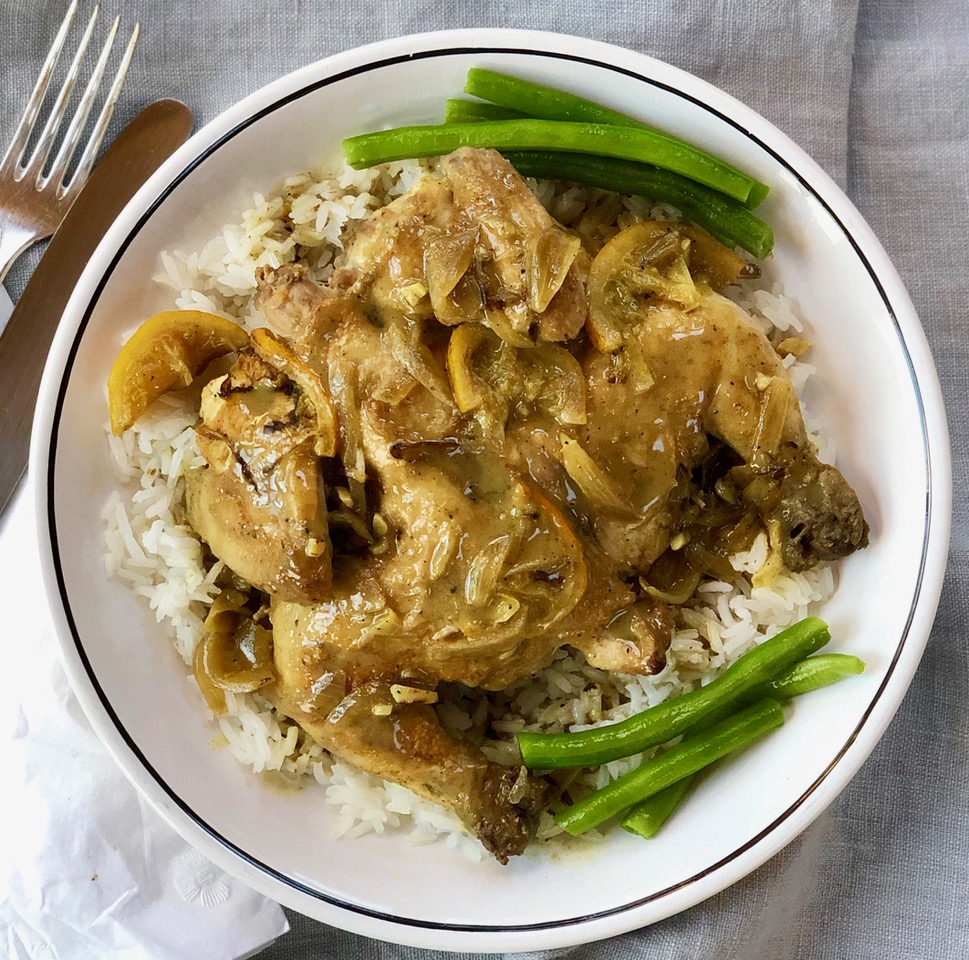 Years ago I gave up a fast-track, high-pay job as an associate at a major Wall Street law firm to become a freelance food and lifestyle writer. I never looked back. Over the years I have written for the food sections of daily newspapers including Newsday, The Connecticut Post, Stamford Advocate and Greenwich Time, and for numerous publications including the New Jewish Voice, Connecticut Bride, Connecticut Magazine, Jewish Woman Magazine, Westport and Greenwich Magazines, Consumer's Digest, New Canaan Advertiser and others. I now write for online sites including Jewish Week Food and Wine, The Forward and MyJewishLeaning/TheNosher.
I have a food blog, called Kitchen Vignettes, and have written for others as well, including JoyOfKosher.com, Koshereye.com and kosherlikeme.com. I am the author of four cookbooks: The Complete Idiot's Guide to Cooking Basics, The Complete Idiot's Guide to American Cooking, Hip Kosher, and The Modern Kosher Kitchen, and was also a contributing editor to The New Cook's Catalogue, the 25th anniversary edition of the James Beard original.
In addition to writing, I do cooking demonstrations for large groups and have my own cooking school (Ronnie Fein School of Creative Cooking) in Stamford, Connecticut, for small, hands-on classes.
For many years I have lived in Stamford, Connecticut with my husband Ed, where we raised our two daughters, both now married. The bonus: five grandchildren.
Tell us a little bit about yourself and your background. When did your passion for cooking begin?
My mother always told me that I was born with a suitcase in one hand and a wooden spoon in the other. I have always loved travelling and exploring new places. And as far as I remember, always loved to cook.
I've been fortunate to visit markets in Kuala Lumpur and Buenos Aires, taste the tastes of Israel and Italy, be awestruck at the wonders of India and Egypt. I have a hunger, for sure, to see (and to eat) what's out there. Fortunately, I have a loving and willing husband, who shares that passion and I have tried to pass it on to my two married daughters and five grandchildren.
Apparently, when I was 5 years old, I volunteered to clean a chicken that had been delivered with its guts intact. My Mom was disgusted, but for me, the prospect of fried chicken was compelling and I didn't mind getting my hands dirty. Years later, when my Mom went to work she showed me (and my brother) how to get dinner ready. And a few years after that I baked a chocolate cake for my own Bat Mitzvah. In college, when the sorority house cook called in sick one morning, I made breakfast for everyone.
And yet neither cooking, nor anything related to the food industry, was my first career. I went to law school, did well enough to get a high-pay job with a major Wall Street law firm and learned two things. First, the money is really good, but two: I hated it and the money wasn't worth what else I had to give up. Married then, with a baby, I left the practice of law for the low-pay work of a food writer. I never looked back, and after all these years I feel good about the cookbooks, newspaper columns, magazine articles, blog, teaching, food demos – I even did a stint as a caterer. I am still active, still create recipes, still love what I do.
You have written an array of cookbooks. What gave you the inspiration to write them?
Someone actually approached me about writing my first cookbook: Complete Idiot's Guide (CIG) to Cooking Basics. Back in the day, Idiot's Guides (and the competitor Dummies series) were on tech subjects only. Someone got the brilliant idea to expand the series to cover non-tech subjects. They approached me and accepted my outline for a basic-cooking book, which I thought would be a smart first start in a teach-it kind of book. It did well and I wrote a second CIG to American Cooking.
I loved writing those two books because they helped me to organize my thoughts, made me a better recipe writer and editor and helped me be more creative and thoughtful about what readers might actually want and need.
But my kosher cookbooks are the ones that I felt most inspired to write and have the deepest feelings for. These days, when there are so many gorgeous, recipe-filled, contemporary kosher cookbooks for sale, it's difficult to imagine that back only a few years, in 2008, when Hip Kosher was published, there was no other kosher cookbook like it. Hip Kosher was the result of my dream to create recipes that bring the world of kosher food into the twenty first century, reflecting and celebrating the abundance of food and the glorious blend of cultures that bring so much to our modern cuisine. I didn't see the need for another cookbook with recipes for Ashkenazi classics.
A few years later, I wrote The Modern Kosher Kitchen. At this point there were other contemporary kosher cookbooks on the market; still I felt that this book, with its lovely photos and sophisticated-but-easy and accessible recipes was something I could be proud of. I am still committed, with my books, blog and articles, to open up the world of wondrous kosher cooking.
How long did it take you to write each of your cookbooks?
I used to like to say that the first cookbook took a lifetime, because so many of the recipes were tried and true dishes I had cooked at home alongside my mother plus many that I had cooked over and over after I became a wife and mother. But of course that's not actually the case. I would say each of the cookbooks took about a year, perhaps a bit more: collecting and deciding on recipes, writing them up and editing; testing each recipe. It's a lot of work, but worth every minute.
What do you enjoy most about writing a cookbook?
I love the creative process of figuring out new ways to make traditional dishes, healthier dishes, dishes that mix ingredients and spices from around the globe, out-of-the-box recipes (does rosemary work in vanilla ice cream?) and reworking classic recipes to make them more accessible to hard-working, busy home cooks.
Of all the recipes you have published, which one is your favourite?
This is an incredibly hard question! Should I say the challah recipe (one of the most traditional of all; from my grandma) because NOTHING beats good challah. But, it is not original. So, maybe the Zucchini Fritters in Hip Kosher (I could eat a zillion). And yet, the most often I get "please make this again" is the Mashed Potato, Kale and Feta Cheese Pancakes (Modern Kosher Kitchen) which are for Passover but enjoyable anytime. And also the Brisket with Mango-Barbecue Sauce because brisket never tasted this good, for real. Then again, the Fish Curry with Star Anise, Chile Pepper and Coconut Milk has an explosion of flavors that convince even people who say they hate fish. Ok, I cheated and couldn't name one. Please forgive me! But I think maybe that fish dish.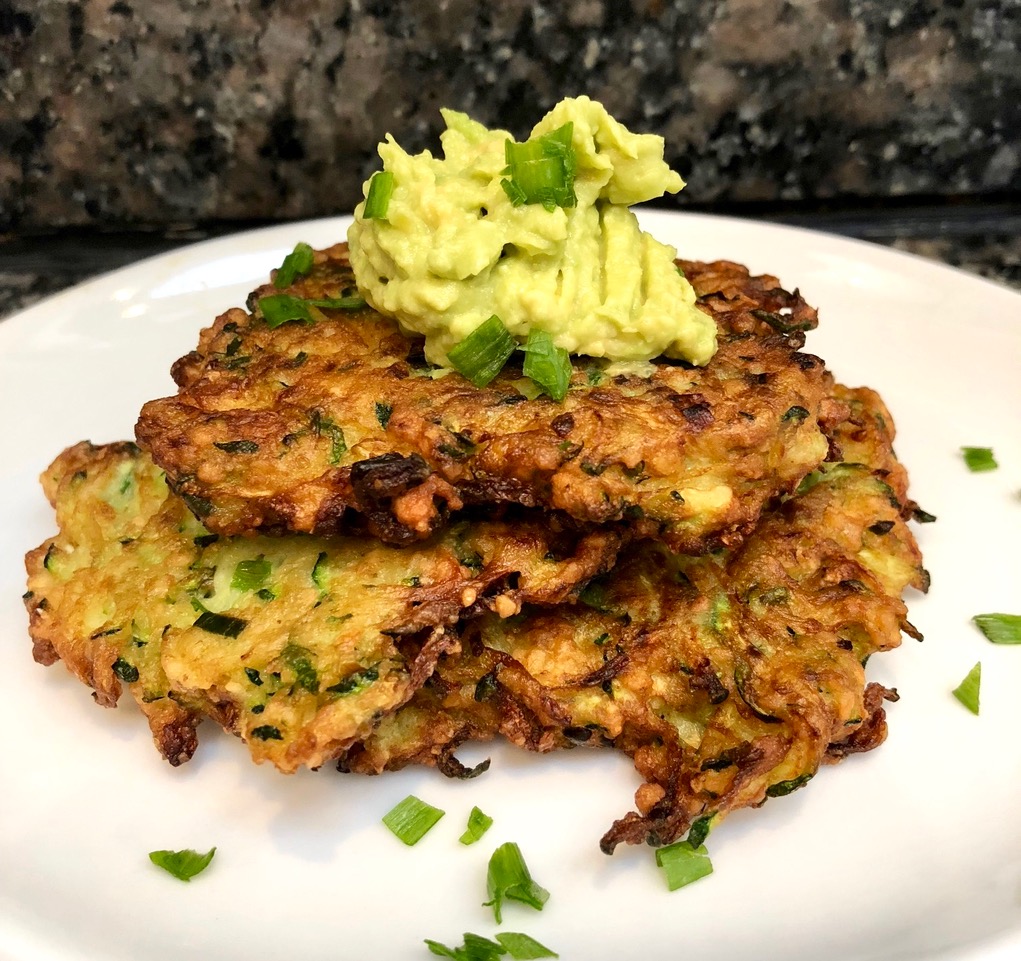 How did you decide which recipes to include?
For Hip Kosher I tried to create recipes that used the wider range of ingredients that had become certified kosher more recently and that may not have been as familiar to some readers, then balance that with more traditional food. I wanted all of the recipes to be easy enough for every home cook to prepare and, hopefully, within 30 minutes, without relying on processed or packaged foods. I also tried to offer an equal number of recipes in each category (salad; fish; dessert, etc.). When it came time to write The Modern Kosher Kitchen, I had heard that readers wanted a special Passover chapter, so I included one, and many people wanted my grandma's challah recipe. I was also asked to give some recipes for "cheaper kosher" food, so I included a Budget chapter. The Modern Kosher Kitchen also has some recipes that can't be cooked in a half hour (the brisket, for example), but my intention is always to make cooking easy for the cook, so none are overly complicated or elaborate. I always say that as I get older, my recipes get easier.
Are there any ingredients you are particularly excited about?
Yes indeed! Aleppo pepper (smoky, heat but not fiery); lemons, oranges, fresh herbs such as dill, thyme and rosemary because these are so flavorful that even if you are making a plain old chicken breast you can add one or two of them and the chicken will be marvelous. Coconut milk, which comes in handy for creamy, non-dairy dishes (my kitchen is never without it). Farro, because it is a healthy, flavorful whole grain that is extraordinarily useful. Avocado, because it is so delicious, so healthy and you can do all sorts of things with it.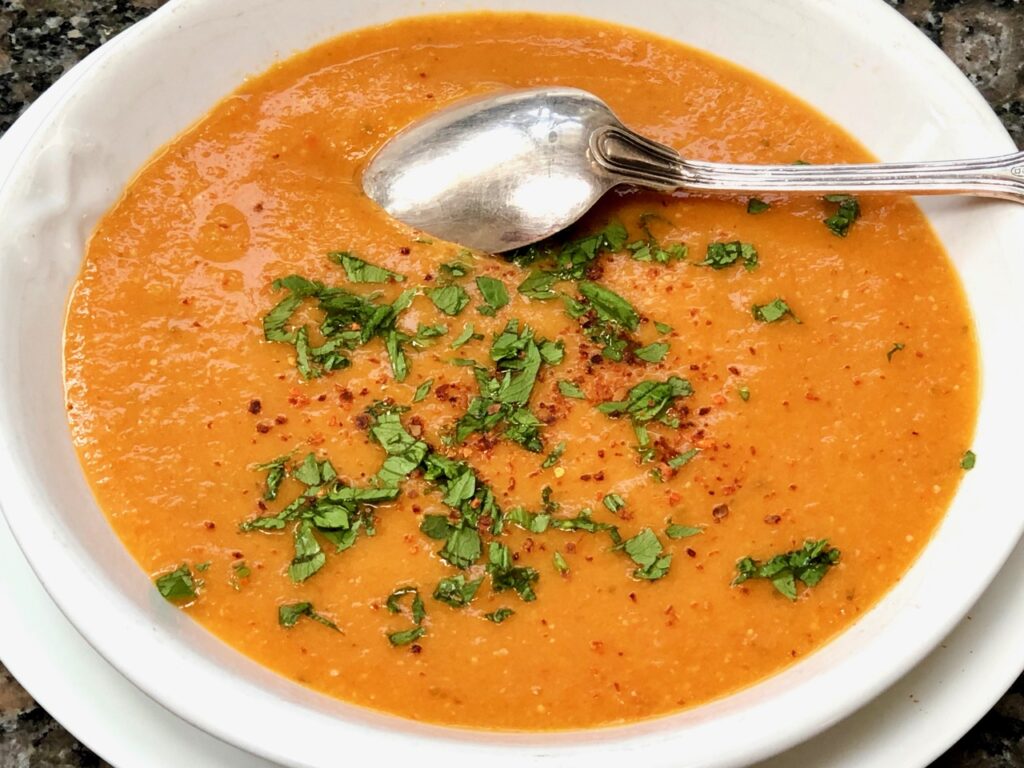 Which dish would you recommend to someone who has never tried traditional Jewish cuisine before?
Well, as I've mentioned, most of my recipes are not traditional; they are kosher without being necessarily "jewish." However, The Modern Kosher Kitchen has a recipe for Israeli Shakshuka (this one made with merguez sausage) and also a delicious riff on Borscht: Cream of Beet Soup with Pumpernickel Crumbles. Both are wonderful and sort of traditional.
Where can we find your cookbooks?
My cookbooks are available for purchase on my website www.ronniefein.com (click the box that says "cookbooks") as well as online at the larger retailers and some smaller bookselling sites:

Amazon (The Modern Kosher Kitchen)
Amazon (Hip Kosher)
Amazon (Complete Idiot's Guide to Cooking Basics)
Amazon (Complete Idiot's Guide to American Cooking)
Barnes & Noble (The Modern Kosher Kitchen)
Barnes & Noble (Hip Kosher)
Barnes & Noble (Complete Idiot's Guide to Cooking Basics)
Barnes & Noble (Complete Idiot's Guide to American Cooking)
Walmart (The Modern Kosher Kitchen)
JLevineCo. (Hip Kosher)
Ladderbook (The Modern Kosher Kitchen)
Abebooks.com (all)