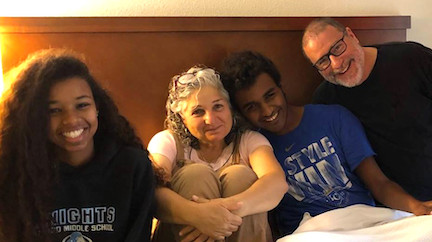 Photo: Courtesy of Varda Livney
Please tell us a little bit about yourself and your background.
I grew up in New Jersey and came to Israel on a Habonim (youth movement) gap year, during which my parents made aliya, so I had no house to return to. Luckily, I was happy to stay here. I now live on Kibbutz Gezer, with my husband, kids, dog, and lots of cows and olive trees.
What inspired you to become an author?
Being as I always loved drawing, I went to art school and became an illustrator. I then discovered that I liked attaching words to my drawings, so I morphed into an artist & writer of greeting cards (which are actually VERY short books, if you think about it), and from there it was a hop, skip and jump to becoming an author/illustrator of books for toddlers. I expect to work up to be writing 800 page novels for adults in about 50 years.
Where and when do you write? Do you have a writing routine?
I work in a little shed next to the house, or on the couch, depending on whether I'm thinking, typing or painting. I don't have a routine, but I DO have a critique group, which means I have a deadline every 5 weeks to share writing and illustrations from my latest book. This ensures that I actually write.
How long does it take you to finish a children's book?
It takes anywhere from a few weeks to a few years. Some books take a nap in a drawer for a while.
Which authors can we find in your library?
Maurice Sendak, Todd Parr, Sandra Boynton, Laura Numeroff (If You Give a Mouse a Cookie), Munro Leaf (Ferdinand), Karen Katz (The Colors of Us), Crockett Johnson (Harold and the Purple Crayon), Michael Rosen (We're Going on a Bear Hunt), Peggy Rathman (Goodnight Gorilla), Don Freeman (Corduroy), ok I should probably stop now.
What advice would you give an aspiring author?
1. BIC- Butt in chair. 2. Join SCBWI and a critique group. 3. Buy the thickest skin you can find. 4. Try to have fun. It will shine through in your writing.
Where can our readers purchase your books?
Rosh Hashanah with Uncle Max: Amazon
How to Get to Savta's for Shabbat: Amazon
I have two more books coming out this year, HANUKKAH AT MONICA'S and CHALLAH!
Both are being published by the fabulous PJ Library
On which Social Media channels can our readers connect with you?
website: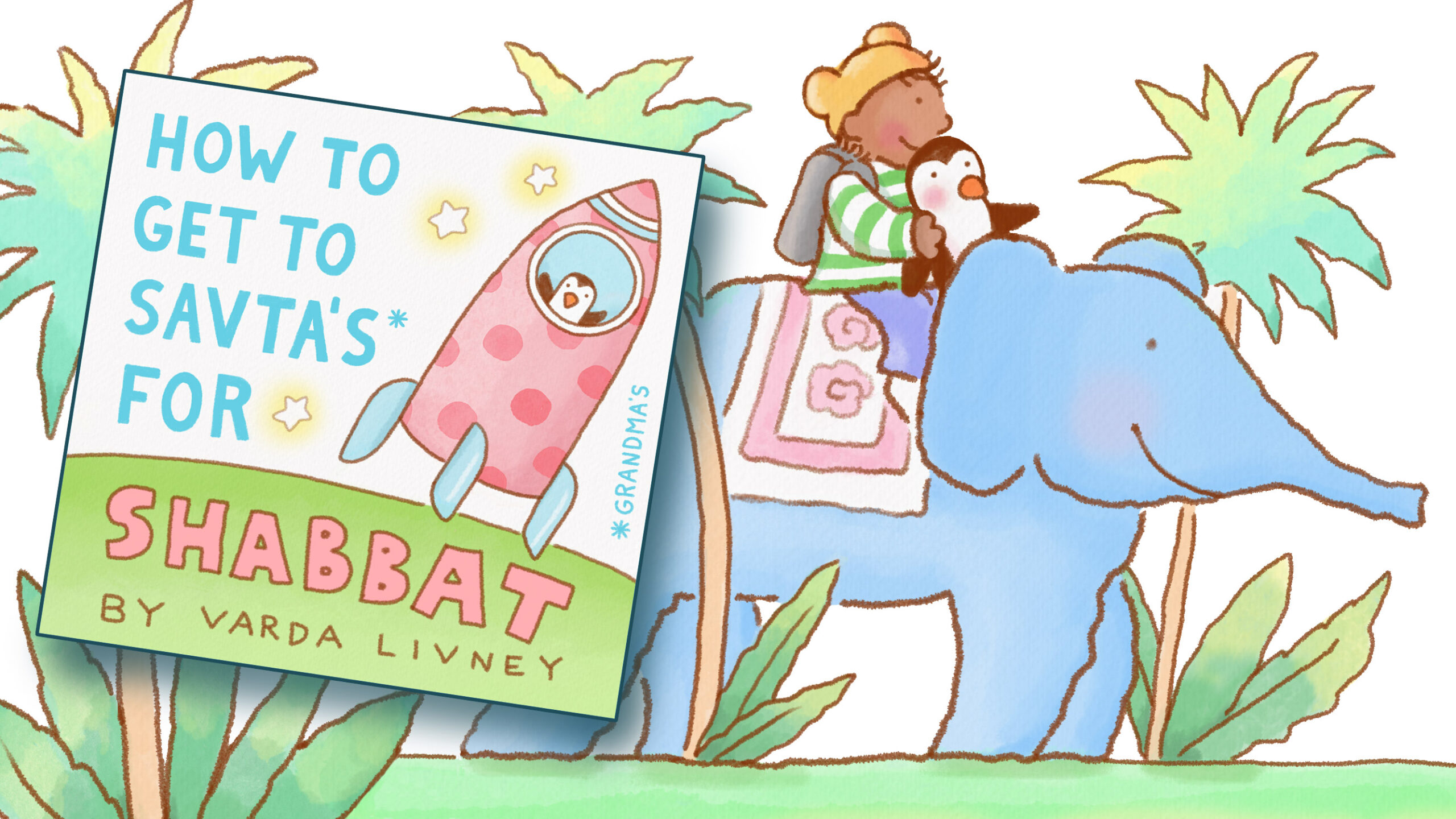 Photos: Courtesy of Varda Livney