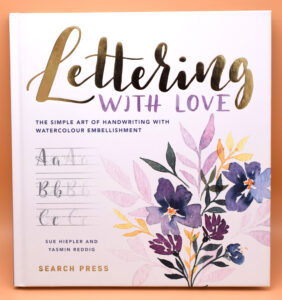 Photo: Courtesy of Judaica in the Spotlight
Lettering is a wonderful way to spend your Sunday afternoons with. The perfect mindfulness exercise for busy people who enjoy creating art in the little free time they have.
This guidebook makes a wonderful addition to the art section in your home library. A fantastic present for beginners as well, this exquisite book will teach you everything you need to know about the materials needed for your practice and essential brush and ink techniques that will bring your skills to the next level. You will have plenty of opportunity to practice a variety of alphabets that could not look more beautiful on paper!
The step-by-step instructions, explaining how to embellish your pieces with watercolour art, are meticulously written and easy to follow. You will learn everything you need to know about sketching, colour composition, and creating the harmony you seek in your art.
You can find this fabulous guidebook here