Photo: Courtesy of Beverley-Jane Stewart
Tell us a little bit about yourself and your background.
I trained as a teacher and have an art and education degree from London University. Art has always been my passion from a very early age. My mother was an antique dealer, and my father was a fashion designer and creativity has always formed a large part of my upbringing. My grandfather was a sculptur, designed furniture wood carvings. His skill developed from Romania where our family roots are.
What inspired you to become an artist?
The visual language very much formed part of my homelife and it became important to me to express my emotions through the arts. I was inspired and felt the need to express my experiences through art, creating harmony and it gave me a voice. My early years at school were very traumatic and I experienced extreme loneliness, became unwell and it was art that became my comfort and outlet.
What is your speciality?
As a child I developed my sketching skills and later became an oil painter, and a printmaker. As a painter I feel I have more control of the image whereas a printmaker, combined technical skills with an element of unpredictability.
Where do you take your inspiration from? Are you pursuing any themes?
I have always been interested in the importance of the self and its connectivity to a group and understanding how personalities develop through experiences. This can evolve from religious customs and memories within your life.
I was always aware of my Jewish identity even though I lived and worked in a secular environment. At university I studied social psychology as part of my educational course, and this was an important tool in my classroom teaching.
Now my work has grown and concentrates on cultural identity and its influence on communities and how important our history is in moulding a character. I also reflect how sad it is that war tears communities apart.
As a Jew, I am aware of immigration and the need and difficulties of adapting to new lifestyles. My work often reflects the visual story of Jewish social history and the importance of the synagogue in bringing communities together, the life surrounding the synagogue and the Jewish contribution to society.
Which project have you enjoyed working on the most so far?
Each project is a journey of learning and discovery. I immerse myself into each and every topic I become involved with. I carry out extensive research, often travelling wide and far. For that period, I live my subject matter and when a collection is complete, I am often drained but ready to build up and live the next composition. 'Balfour Accomplished' is a painting that concentrates on the creation of Israel from the destruction of the 2nd Temple though the Mandate to today. Studying the different elements on the creation of Israel, the research, travelling and expressing the complexities was a very inspirational journey. In my collection 'Beyond the Ashes', I studied the devastation created by the Holocaust, expressed through the ruins of destroyed and abandoned buildings. This involved extensive travel throughout Europe. Through this project I realised that the Jewish spirit survives beyond the debris. Now you can see how immersive and personalised each and every project becomes.
What do you want to achieve with your work and what are your wishes for the future?
Through my work I want people to feel and be proud of their individuality and its formation. I express the many layers of Jewish history into a visual and accessible language.
Where can we find your work?
https://www.facebook.com/beverleyjanestewart
https://www.instagram.com/beverleyjanestewart/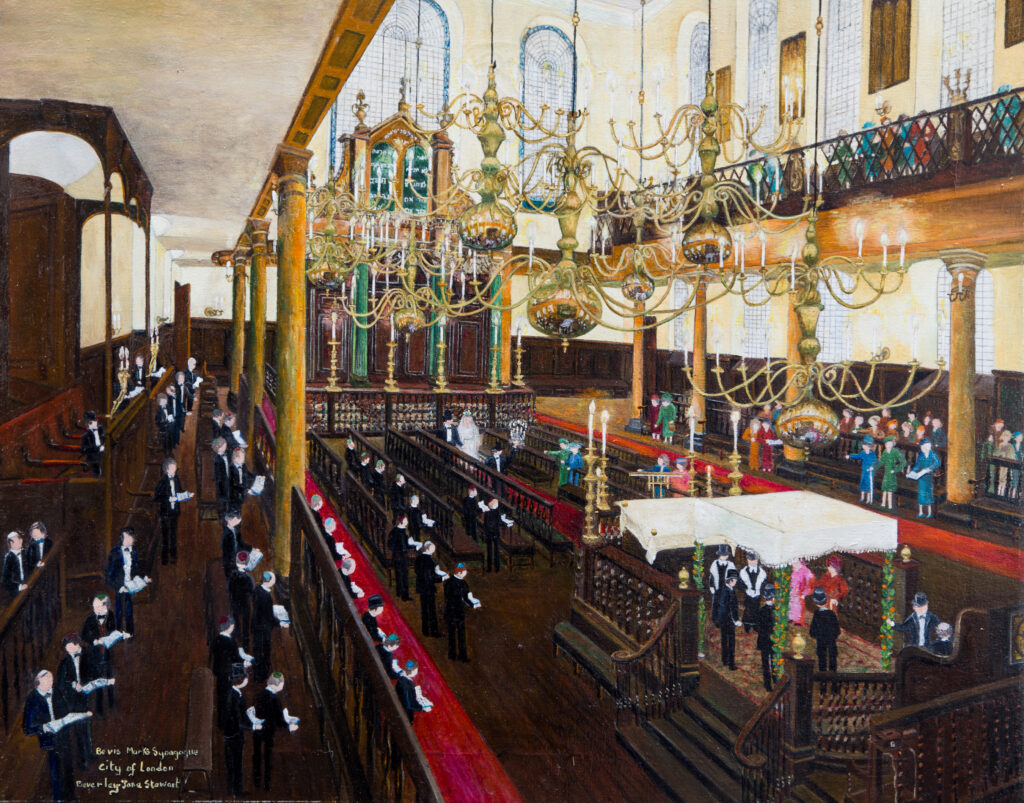 The Wedding Scene – Bevis Marks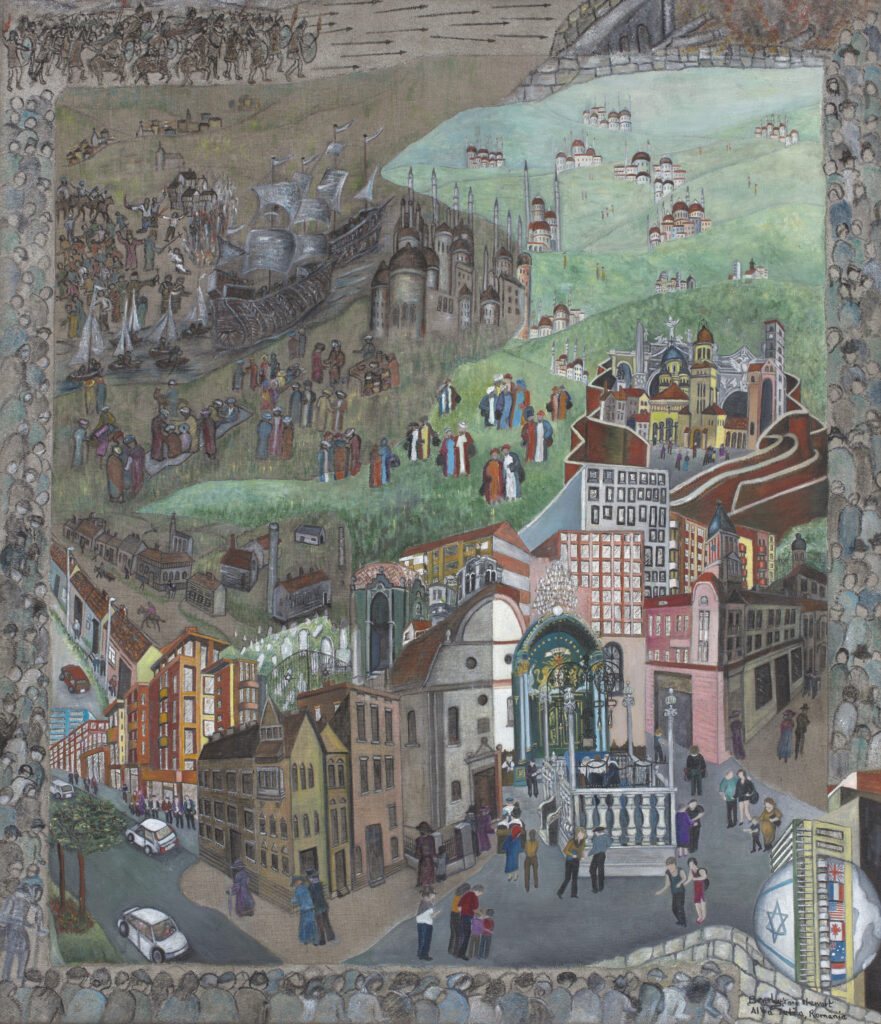 A Jewish Historical Arrival in Alba Iulia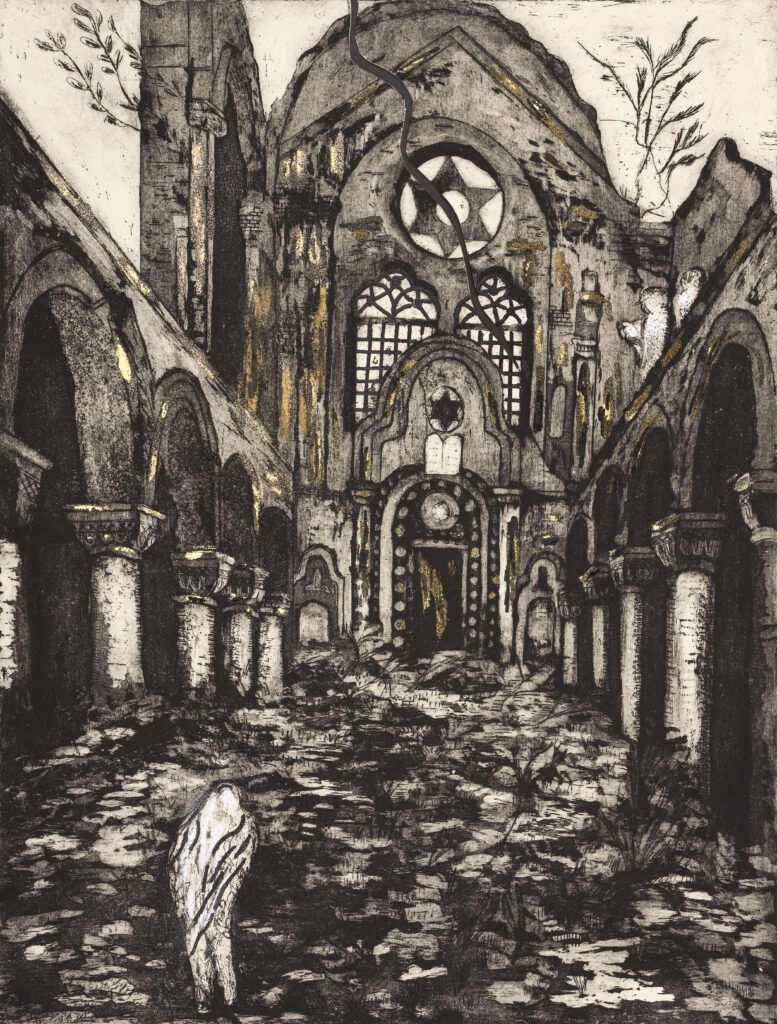 The Feeling of Being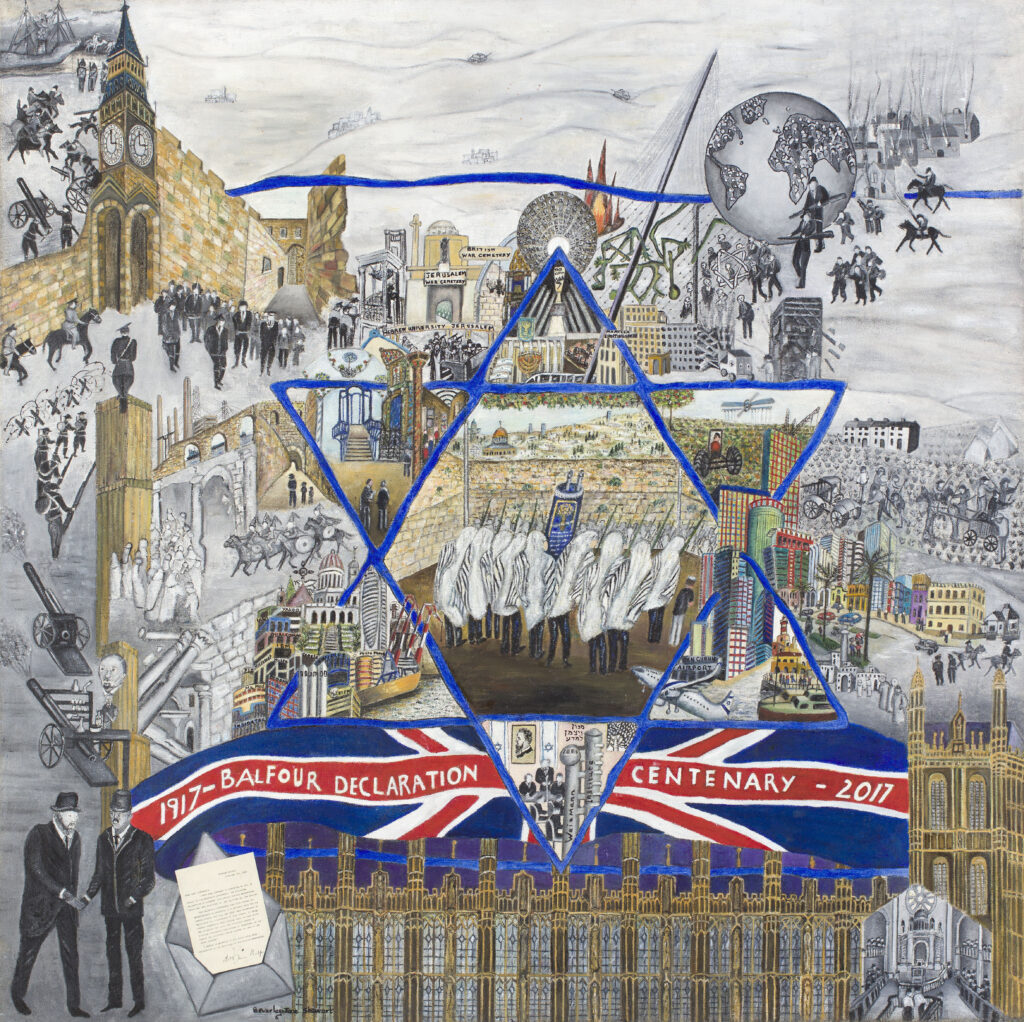 Balfour Accomplished
Photos: Courtesy of Beverley-Jane Stewart