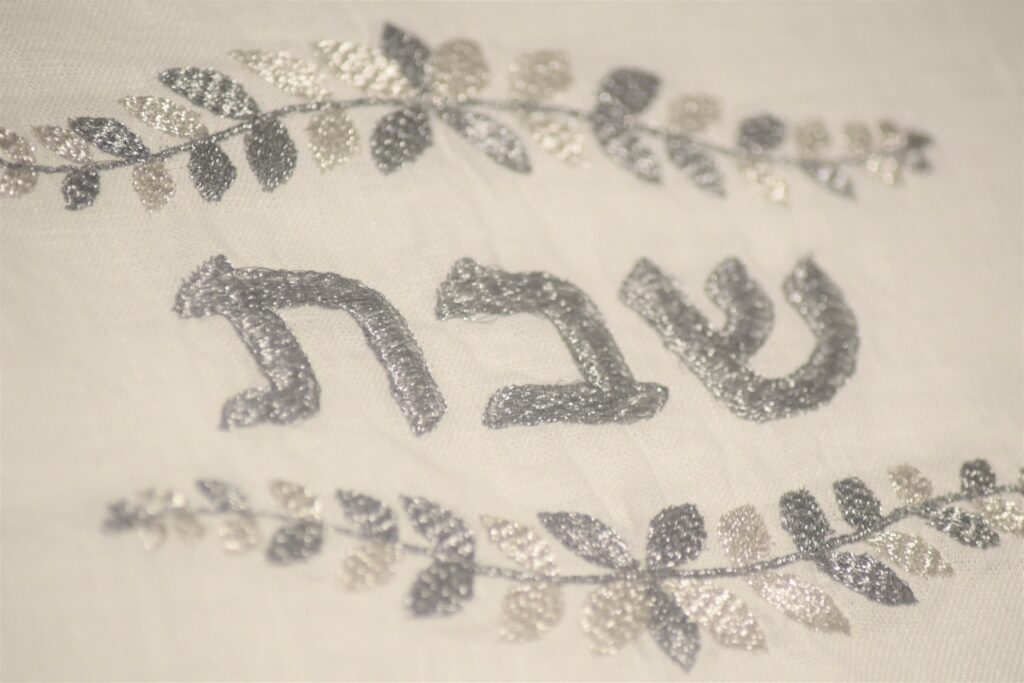 Product Details
Material: linen, cotton, metallic embroidery thread
Measurements: approx. 38cm x 48cm (15″x19″)
Machine washable at 30°C
Our verdict: Wonderful product, excellent price, easy to clean
****************
You all know by now that all of us here are head over heels in love with Judaica. How couldn't we? Just look at all the wonderful artists we have been featuring on our website for you to discover!
We love keeping our beautiful traditions alive and couldn't imagine life without our weekly Friday night dinners. Most of the time, we actually spend them together! This has two reasons:
1 – We enjoy spending time together.
2 – None of us has their family closeby.
(3 – Sarah loves to cook, the rest of us loves to eat, and she never burns anything! Win win.)
What many of our readers don't know is that we are constantly asked about our individual Judaica styles.
****************
Today we want to introduce you to one of ThreeGenerations1's beautiful Challah Covers!
Made out of 100% linen it makes the perfect addition to any Shabbat table. With her design, Daphna, the creator behind the brand, struck the perfect combination of contemporary and elegant.
The best part of this timeless Challah cover design is that it fits any table. You can use it for a casual Shabbat dinner, as well as on an elegant holiday table. We can assure you that it fits any table décor! Something that we believe is not just important but essential when looking for the perfect Challah cover.
Don't be deterred by the linen! Yes, it takes a little longer to iron due to the embroidery, but there is a simple trick to it: all you need to do is put a cotton handkerchief* between the iron and the delicate embroidery work to protect it from the heat.
Daphna is based in Spain and is very communicative if you have any questions or would like to change one of her designs to suit your personal taste. You will enjoy working with her on bringing your vision to life.
****************
*You can also put a different product made out of cotton in between the iron and the embroidery work. In our experience the easiest would be to use a cotton handkerchief or a cotton napkin.
****************