Reviewed by Liz E.
Image: Courtesy of Judaica in the Spotlight
First and foremost, we would like to thank Andrea Strongwater wholeheartedly for sending us one of her absolutely gorgeous Hanukkah puzzles.
Andrea has designed a truly magnificent Hanukkah scene with many details we all grew up with, and are dear to our hearts. It's refreshing to see a Jewish holiday represented in the world of puzzles. An absolute delight that doesn't happen nearly often enough.
What makes Wentworth Wooden Puzzles so special are their truly unique, whimsical, and irregular shaped puzzle pieces! You will be intrigued the moment you open the luxurious pouch they come in. If you have never tried an Art Puzzle before, you should start with Andrea's Hanukkah scene. It has everything you want in a puzzle and so much more!
Something, I personally love about Wentworth Wooden Puzzles is that their puzzles are Made in Britain. As someone who has been familiar with the brand for quite some time now, it comes to no surprise that the quality of their puzzle pieces is impeccable. (We all know how important this is, fellow puzzlers!)
I can highly recommend this wonderful product to our readers. It makes the perfect gift for your Jewish family members and loved ones who are part of interfaith families. What better time of year to surprise them with a seasonal puzzle than now? Don't forget to treat yourself in the process while shopping for your nearest and dearest!
You can order the puzzle here.
Curious to learn more about the Andrea Strongwater and her work? We invite you to read her interview with us! Don't forget to follow her on Instagram and Facebook for future updates.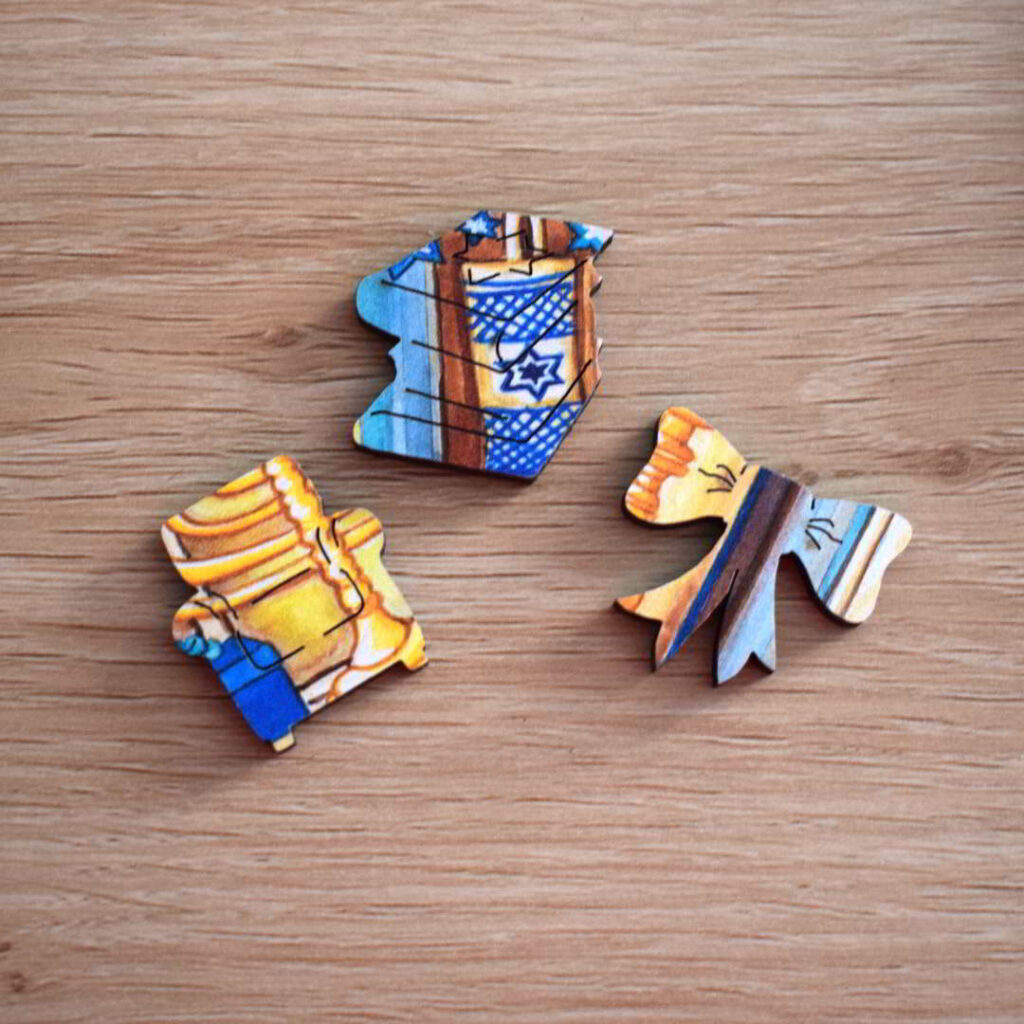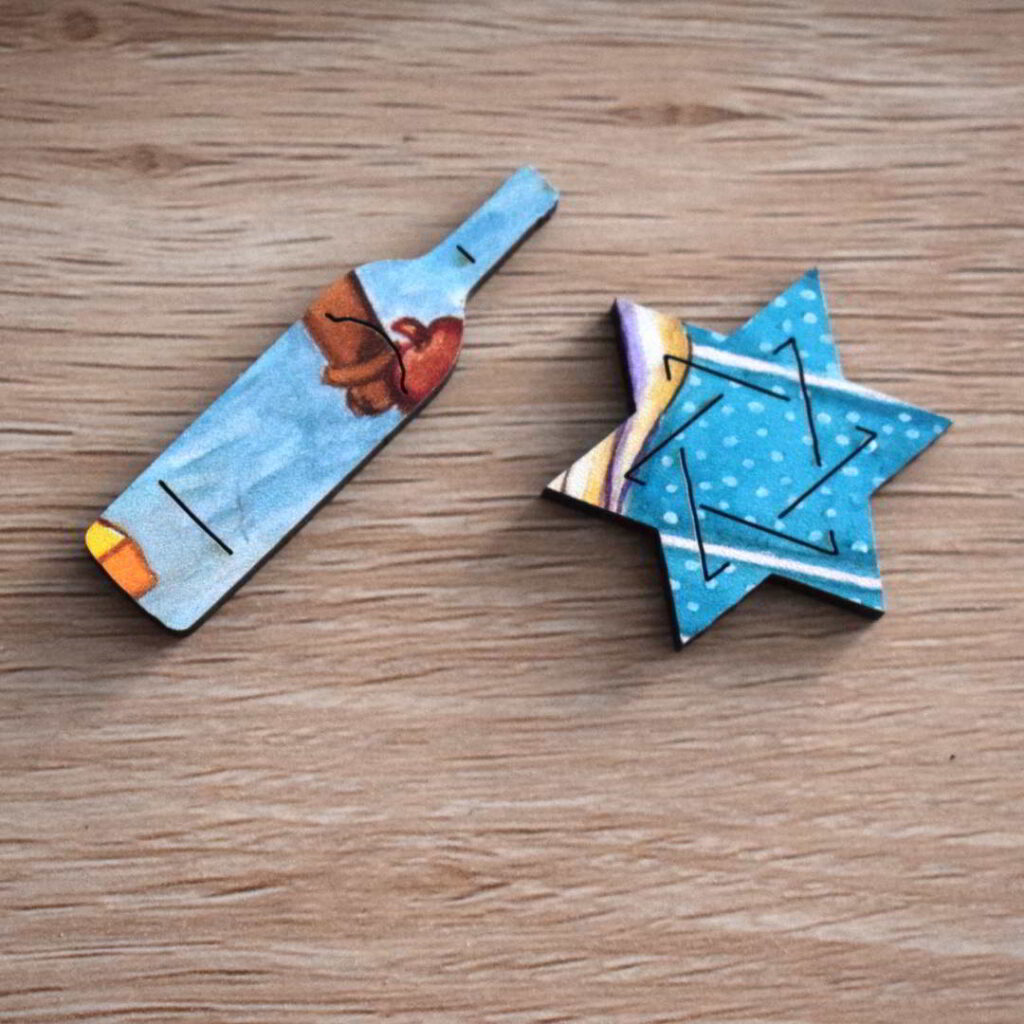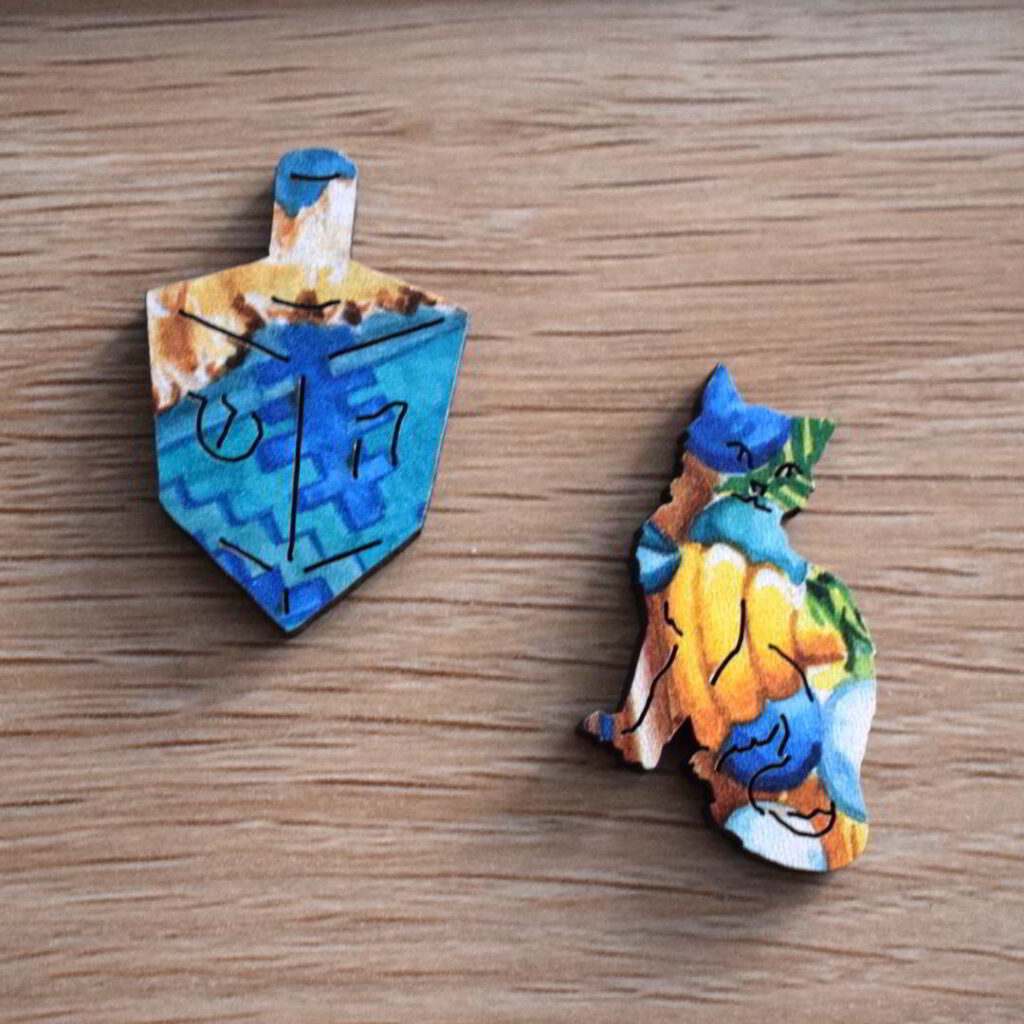 Images: Courtesy of Judaica in the Spotlight