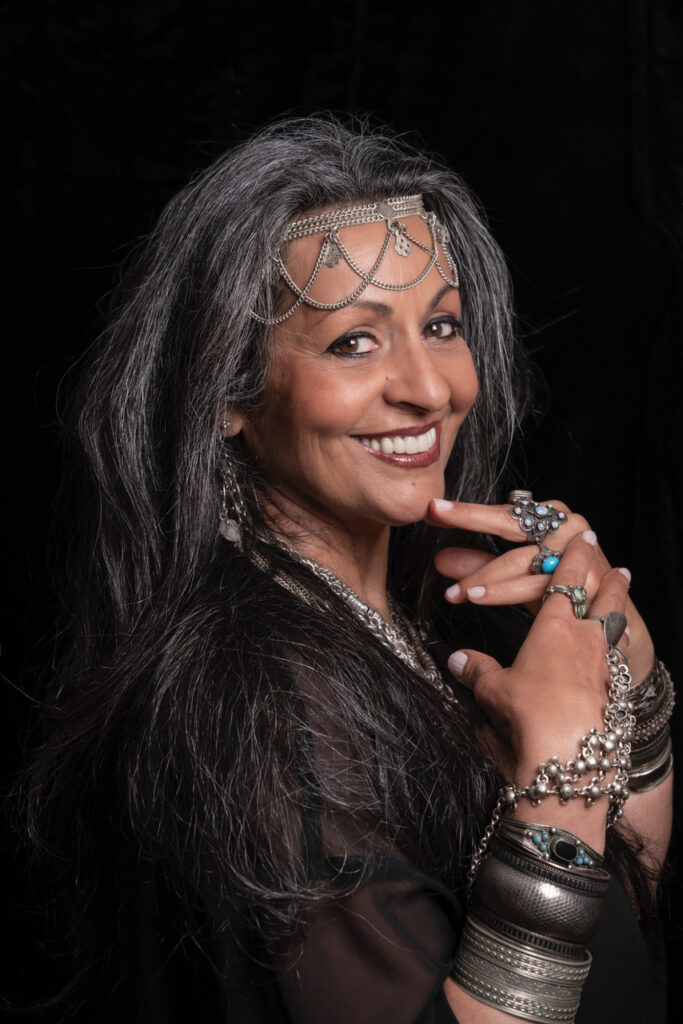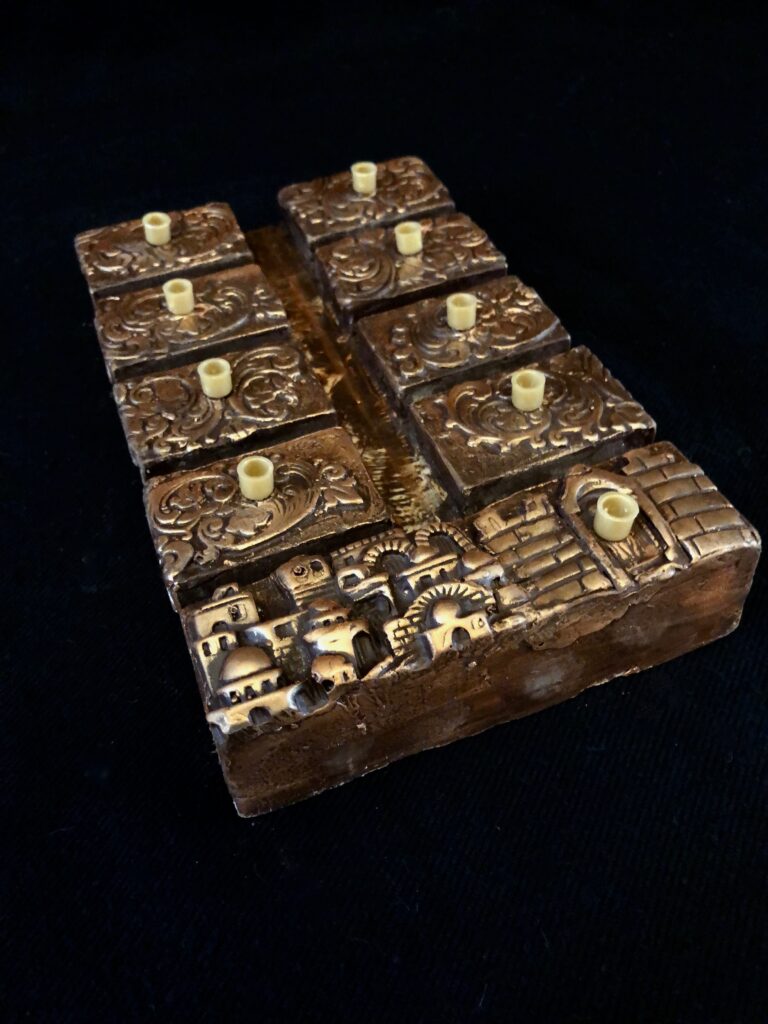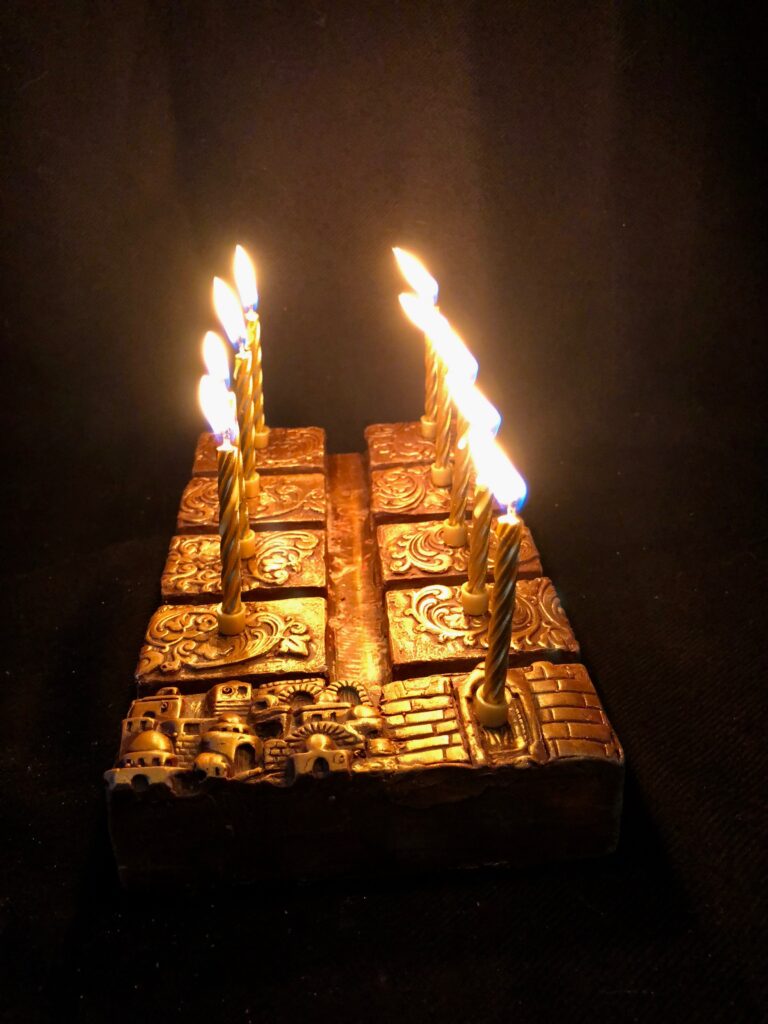 Photos: Courtesy of Anat Ratzabi
Anat is an internationally reputed and established contemporary artist.
She lives and works in the Hague, the Netherlands and has participated in many exhibitions at various museums and galleries in the Netherlands and other venues in Europe such as Belgium, Italy, England and Scotland. She has realized private and public significant commissions as well as projects for the municipality of the Hague, NL. from re-designing a city park (tromptuin) to the great Holocaust memorial monument at the center of the city/ Rabbijn Maarsenplein.
Internationally she has exhibited in places like Pune/India, New York, Miami and Buenos Aires, To name just a few.
Her work is published in different books and generously in the media.
Anat creates a complex and intricate visual works using a variety of techniques, which she combines in an authenticate manner. From theatre, video art, to installations and surrealistic bronze en stone sculptures. from ethnic patterns to abstractism.
The underlying essential statements and narratives behind her works deal directly with her experiences of multiculturalism and switching frameworks. it aims to bridge extremes by embracing opposites: secular and holy, traditional and contemporary, order and chaos.
The Chocolate Sculpture
As a self-trained artist, Yemeni-Israeli artist Anat Ratzabi has been fortunate to exhibit her sculptures in galleries across the globe. Yet, in the Netherlands where she lives, she is also known in many circles, for her chocolate sculptures. Her artistic talents have been directed towards re-imagining art using the medium of chocolate. She notes that as an artist she seeks to: "bring out the unconventional and using chocolate is entertaining, innovative and magical".
With her imaginative touch, austere images of the great Dutch and French Masters are given a sweet and enticing makeover, whether it be Rembrandt, Auguste Rodin or Johannes Vermeer's classic Girl with a Pearl Earring, their likeness takes shape in an authentic, but novel way. (Emily Bolter)
JUDAICA
The experience gave Ratzabi further inspiration to explore new concepts for how Judaica could be redesigned using chocolate. Her artistic efforts led her to sculpt a cast of a chunukiah, consisting of floral patterns, a relief of a Jerusalem cityscape, which sits on a firm base of kosher chocolate. It perfectly illustrates what a little experimentation can bring to the holidays.
Her Judaica bonbons are as she describes: beautiful like Jewelries & taste like heaven.
What inspired you to become an artist?
I think it starts as a child at the moment when I recognized that my way of imagining and thinking is undefined and unconventional and that fantasy can legitimate entering new dimensions and conceptual spaces. Becoming, or to be more accurate to BE an artist means recognizing the potential of creativity and the ability to anticipate social, spiritual and cultural changes and stimulate new ways of looking at the world.
I own a great drive and need to create imprints that support such dynamics and that continuously inspire me to express myself.
What is your specialty?
I am a sculptor at heart and by origin but I do not exercise loyalty to my skills and expertise. I rather choose the medium, materials and technique suitable to the concept I choose to work on.
This enables me to expand the creative space and help pronounce strong means of expression
How and where do you work?
I work at my studio in the centre of the Hague situated in a very inspiring place.
It is an industrial monumental building situated a stone throw away from the royal palace and above a constructed underground escape route and storage "Rooms" of the royal family.
The surrounding environment is a very important element of inspiration for me.
What is the most indispensable item in your studio?
It is actually not items that are indispensable but rather the feeling of freedom, as well as my emotional and spiritual balance. It is a fundamental element that is absolutely of a great importance while challenging myself in the process of creating artworks.
Where do you take your inspiration? Are you pursuing any themes?
My mind constantly response to events and concepts that appears in the course of daily life, routines and rituals as well as the unexpected challenges from intern and external environments.
The dynamic of this interaction stimulate a great deal of inspiration and provide me with mailable material to research and process into a responsive and imaginative result.
Do you do bespoke work?
Yes, and it varies according to the commissions. I have done some important commissions for the municipality of the Hague and stakeholders. As well commissions, mainly portraits for private individuals and art lovers.
At my company, The Chocolate Sculpture I do as well conversation pieces for events, portraits and art on commission.
What projects are you currently working on?
At the moment I am working on a project that involve a research on cultural legacies of different ethnic groups and processing the outcome into written concepts and artworks which are mostly video installation and objects reflecting on the findings and outcome.
What is or are your favourite items in your current collection?
It is always the last creation that is my favourite, until I make the next one that becomes my new favourite. I hold a continuum and believe that at the moment that I accomplish a piece of art, it does no longer belong to me. But to those who experience it.
How do you know when a piece is finished?
That is the magic of art making. You never know until the moment and realisation comes and you are content and done.
What was the first artwork you ever sold?
In my twenties I was a backpacker in south-east Asia and sold my paintings at the streets of Tokyo.
The sense of freedom and the magic of the nomadic lifestyle added a great of value and charm into the experience of sharing your creations with others.
Which project have you enjoyed working on the most so far?
I was deeply honored to be given the commission of designing and creating the great Holocaust memorial in the city centre of the Hague. The city that has witnessed its own humanitarian tragedy when an estimated 18,000 Jewish residents were deported between 1942 to 1943. After Amsterdam, The Hague witnessed the largest deportation of Jews from the Netherlands.
Bringing the concept of the monument to fruition has been a considerable and fascinating process.
The monument was inaugurated in 2018.
"It is important, and carries tremendous responsibility to serve the memory of those who didn't come back, but also to impress upon the people of today and tomorrow the eternal impact of the Holocaust. The identity of our society changes and I recognize the urgent need to reach out to a new generation and foster consciousness about what historically can happen.
What do you want to achieve with your work and what are your wishes for the future?
The greatest achievement for me as a person and an artist is the ability to create a legacy and a meaningful contribution to my surrounding. Art in a public or a private space is an excellent mean that supports such achievements.
Where can we find your work?
Artist impression:
" Lest they be forgotten" Holocaust monument of the Hague, the Netherlands
Facebook: https://www.facebook.com/anat.ratzabi
Instagram https://www.instagram.com/anatratzabi/?hl=en
The Chocolate Sculpture: www.thechocolatesculpture.com
Instagram: https://www.instagram.com/thechocolatesculpture/?hl=en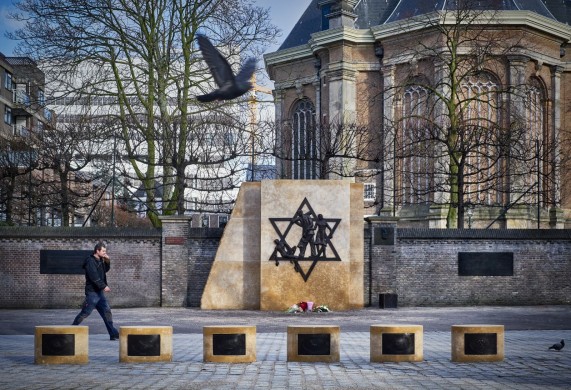 Photos: Courtesy of Anat Ratzabi