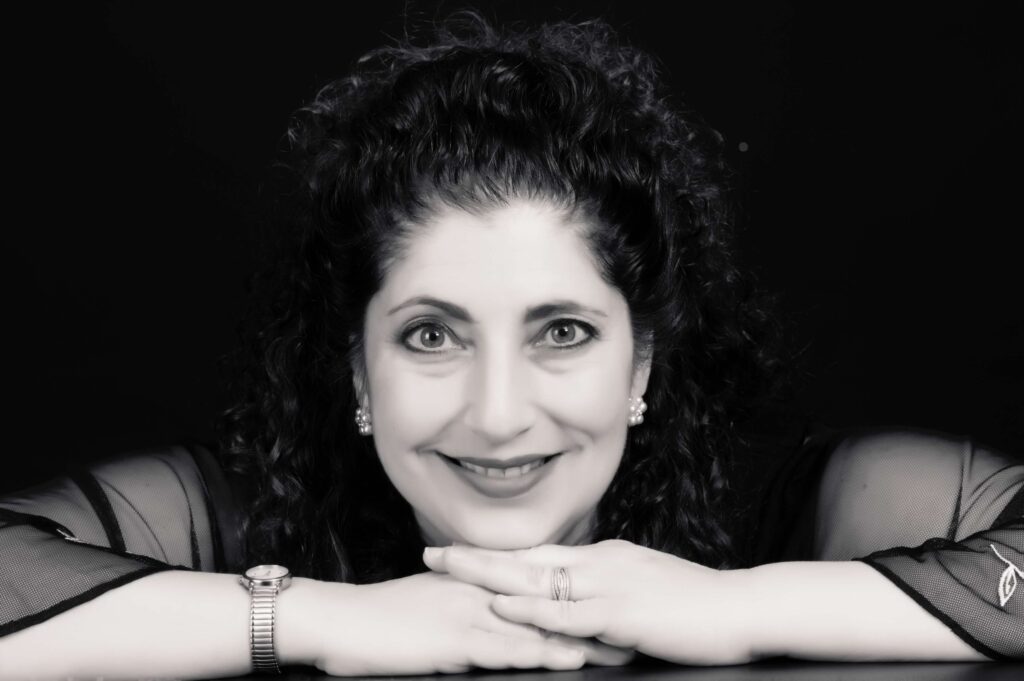 Photo: Courtesy of Faith Zenker
Tell us a little bit about yourself and your background?
Having lived in many states across America, I now happily reside in sunny Sarasota, Florida with my amazing husband, and two small dogs. While raising my two lovely daughters, now 25 and 27 years old, I was fortunate to have several different careers as an elementary school teacher, Sunday school teacher, event planner and as a university professor. I have also been very active in our Jewish community, volunteering my time as a temple board member, chairing several temple galas, and as president of our temple sisterhood. The constants in my life have always been my wonderful family, and my passion for art, both of which have helped keep me grounded. Art, ceramic art specifically, has become increasingly more important in my life and I am blessed to have my own home studio where I can pursue my passion to create unique Judaica and functional ceramics.
What inspired you to become an artist?
Ever since I was a little girl, I have always been creative. I love to write, draw, paint, preserve fruits, scrapbook, sew, decorate, renovate homes, etc. For me, I have always found serenity in the act of creating. Therefore, art has always been an essential part of my life, – much like the air I breathe.
What is your speciailty?
I love to experiment with clay and love the endless possibilities that the medium provides. I enjoy sculpting, throwing on a potter's wheel and hand building to create unique functional ceramics. I also really enjoy expressing my love of Judaism through my art and have an ever-increasing selection of Judaica that I have been creating. Some of my very favorite types of Judaica to create are unique shabbat sets, seder plates and menorahs.
Where do you take your inspiration? Are you pursuing any themes?
I have always been especially drawn to ceramics because I love the connection to the earth that I feel when I work with the clay. It reminds me of the carefree days of my early childhood when I used to build sandcastles on the beach and make mudpies in my garden. I am particularly inspired by the natural beauty in the world around me, so nature is a common theme in my artwork. I love gardening and frequently sculpt flowers, leaves, and other organic shapes on my ceramic pieces. Lately, I have become particularly fascinated by the sights and sounds of the beach and ocean near my home. This has inspired me to create many unique "sand and sea" themed serving pieces, menorahs and shabbat sets.
Which project have you enjoyed working on the most so far?
Every piece of ceramic art that I create is unique and special, – I enjoy working on each one because I feel such a sense of peace and tranquility during the process of creating. When I create, it is completely all-encompassing and the world fades away.
What do you want to achieve with your work and what are your wishes for the future?
I really want to create ceramic art that people have not seen before, – pieces that stretch my creativity and the limits of the media. I find it gratifying that people appreciate my creations and I hope to continue to be able to share my love of art and Judaism in the future.
Where can we find you work?
My business name is Faithfully Yours Ceramics and my virtual gallery can be found on my website at FaithfullyYoursCeramics.com . You can purchase my work at my Etsy store Faith Zenker Ceramics.
Instagram: @FaithfullyYoursCeramics
Facebook: Faith Laub Zenker
Email: [email protected]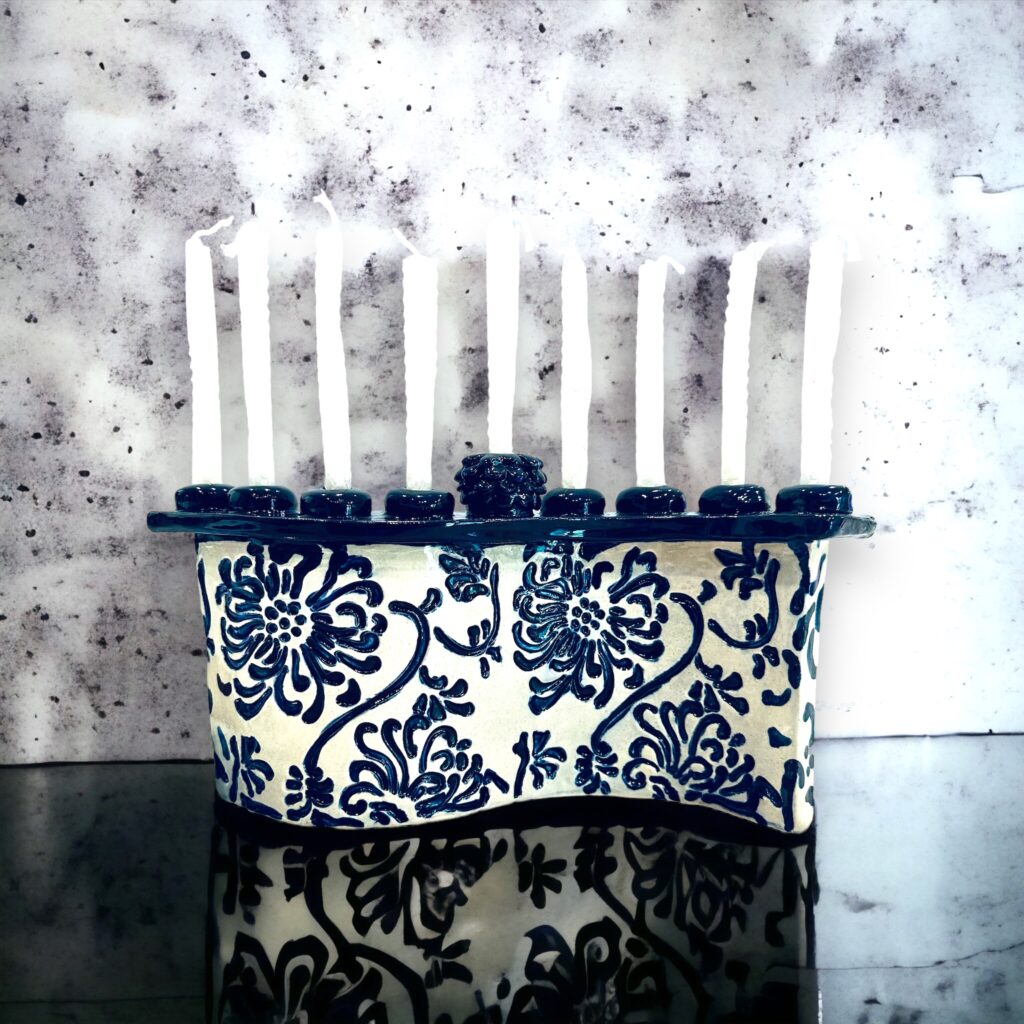 Photos: Courtesy of Faith Zenker