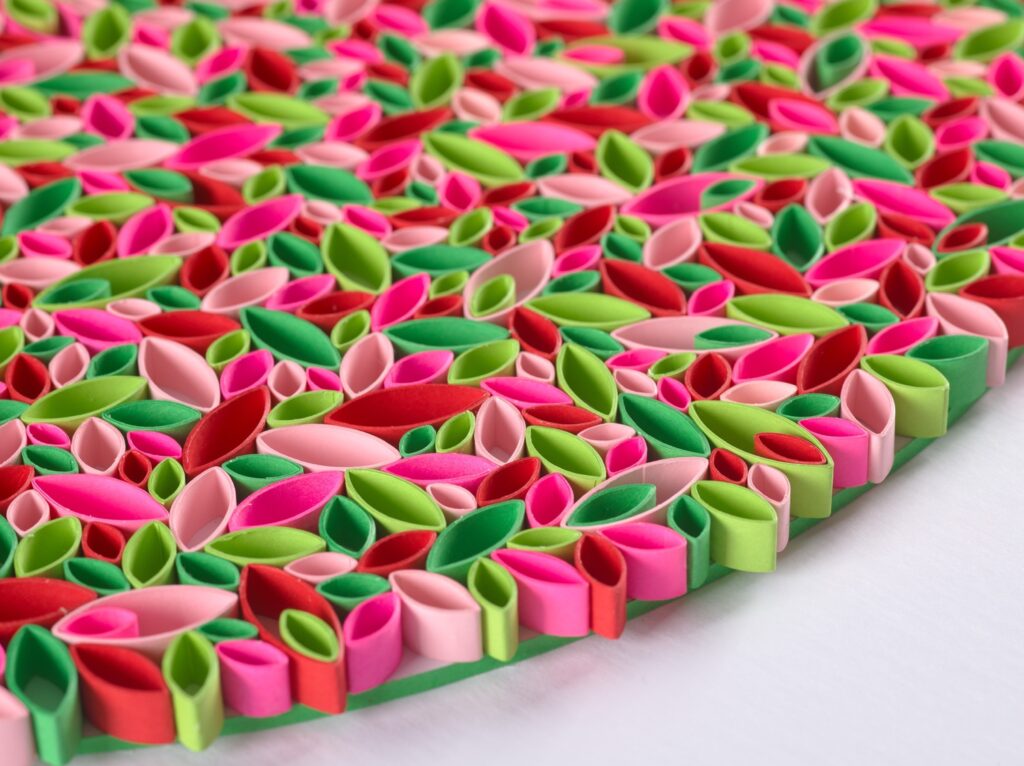 Photo: Courtesy of Justine Kuran
Tell us a little bit about yourself and your background.
I am a Melbourne, Australia-based paper artist creating works using the ancient practice of 'quilling' or 'paper filigree'. I have been working full-time on my craft from my home studio for the past ten years. I'm a wife and a mum to three 20-something daughters and a big dog. My side hustle is my own craft supply business. I am also the Founder of Breaking Challah, a movement that encourages Jewish families to include non-Jewish guests at their Shabbat table. It's my belief that we can break the cycle of antisemitism by giving people experiences, sharing our culture, food, families and traditions, one Shabbat dinner at a time.
What inspired you to become an artist?
I have always been crafty; I tried a lot of different crafts but finally found a quilling kit in a $2 store and I was hooked. I haven't looked back in ten years. I still find it hard to leave the studio at night and I can't wait to get back each morning.
What is your speciality?
All my works are three-dimensional pieces made entirely from hand-rolled, curled, shaped, cut, folded and glued strips of paper. In addition to my original artwork, I have also taken images of my work to create greeting and gift cards, homewares and limited edition prints. I started my business creating framed, paper hamsas and sold them in a local café that had a large Jewish clientele. My work has now evolved and I would say I am known for creating larger and larger, original and contemporary pieces.
Where do you take your inspiration from? Are you pursuing any themes?
I am inspired by the scope of the works of Ai Weiwei, the political statements of Banksy, the pop art of Andy Warhol, Jeff Koons, Roy Lichtenstein and Keith Haring and the extraordinary use of colour by David Hockney.
Right now, I am working on a huge floral piece in all white and next I will be doing a balloon dog in bright pink! Pursuing new themes is difficult while I am working on commissions, but I do have plans to do, let's just say (without giving too much away), an 'aquatic' series in the new year.
Which project have you enjoyed working on the most so far?
Creating my first solo exhibition was as scary as it was exciting. I took a year off from commissions to work solely on the show, which was wonderful. I recently did an art fair that was also a brand-new experience that I really enjoyed, and making some pieces for my home during our recent renovation was probably the most fun I've had.
Over the years I have been given many opportunities to create gifts for visiting dignitaries and celebrities including Goldie Hawn and Jane Seymour, and through United Israel Appeal, Canadian Prime Minister, Stephen Harper, Former UK Prime Minister, David Cameron, and Israeli President Reuven Rivlin amongst others.
More recently I was honoured to be asked to create a special hamsa for the Sydney Jewish Museum for their 'Jews from Islamic Lands' exhibition. At the conclusion of the show, the museum purchased the hamsa for their permanent collection.
What do you want to achieve with your work and what are your wishes for the future?
Most importantly, I want my work to be original and instantly recognisable as mine. I want to keep finding new ways bring this ancient artform into the 21st century. At some point in the future, I would love to exhibit internationally and find time to make each of my girls a piece just for them.
Where can we find your work?
www.justinekurandesigns.com Instagram, Facebook, TikTok @justinekurandesigns
www.inspiredcraftessentials.com.au Instagram, Facebook @inspiredcraftessentials
www.breakingchallah.com Instagram, Facebook @breakingchallah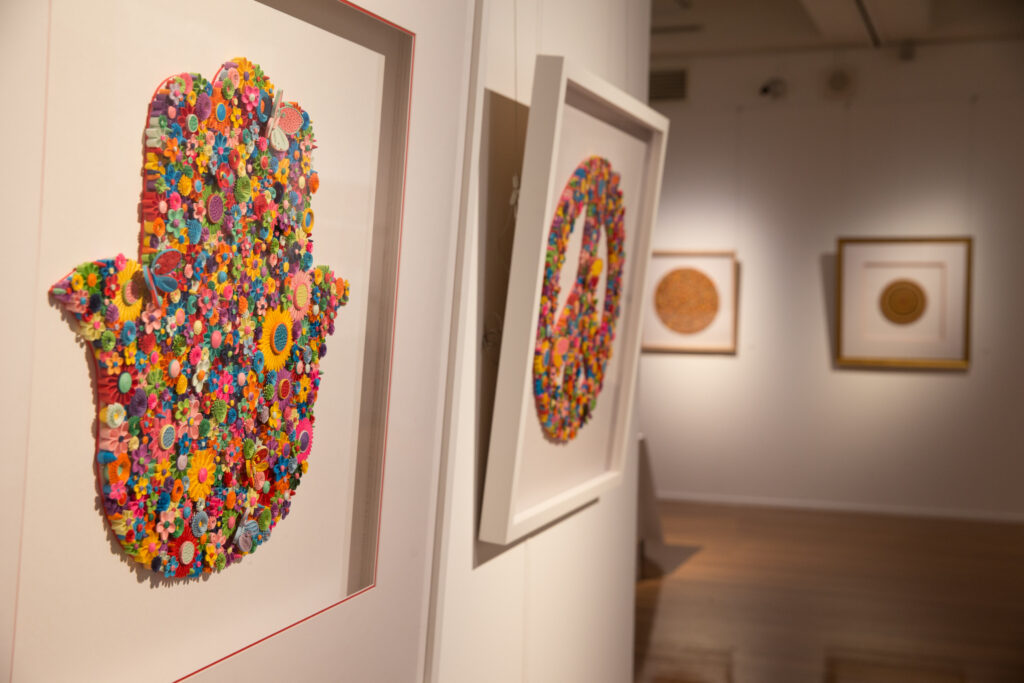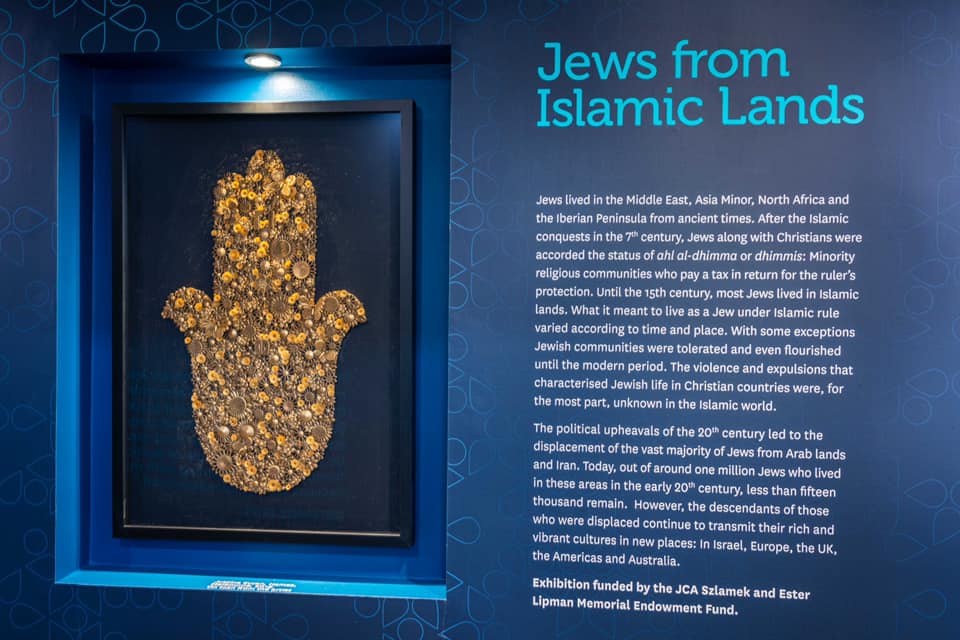 Photos: Courtesy of Justine Kuran