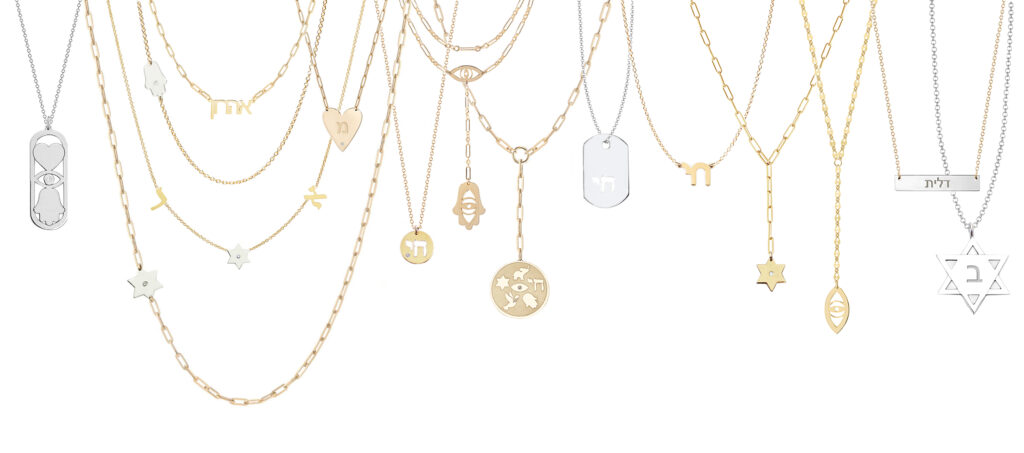 Photo: Courtesy of Miriam Merenfeld
Tell us a little bit about yourself and your background.
I was born in Venezuela and lived Israel and now live in Miami, FL. Graduated from The Pratt Institute in 1994 with an Architecture degree, I've channeled my passion into jewelry design with an architectural base.
What inspired you to become a jewellery designer?
I am inspired by diverse cultural spirituality and their symbols, my collections encapsulate an admiration for design, geometric harmony, and equilibrium, all intricately infused with a passion for symbolic messages and spirituality. Offering the opportunity for personalization through names, words, initials, and phrases, my pieces become storytellers, endowing each with a profound individual significance. In this tapestry, I interlace the world's diversity and each person's unique identity, entwining glimpses of the past and aspirations for the future.
My pieces become a unique expression of identity and a tangible connection to loved ones and cherished memories.
When you start to design a new collection, what is the process like? Where do you take your inspiration? How do you keep up with the current trends?
I begin by choosing a symbol that holds special meaning or reminds me of a significant moment. I then explore its connections to nature, its symbolism, and its history. Using these insights, I begin to create a design that captures its essence in fashion today.
What do you enjoy the most about the design process?
The design process allows me to fully immerse myself in creativity. I enjoy the freedom to combine elements in unique ways, crafting a visual story that encapsulates emotions, concepts and the possibility of making a piece that becomes a personal token.
Seeing a concept evolve into a tangible design. Later, seeing the design come to life by its wearer is what I enjoy most.
What are your favourite materials to work with?
Silver and gold.
What are your wishes for the future?
Grow my business to have a larger reach.
Where can we find your designs?