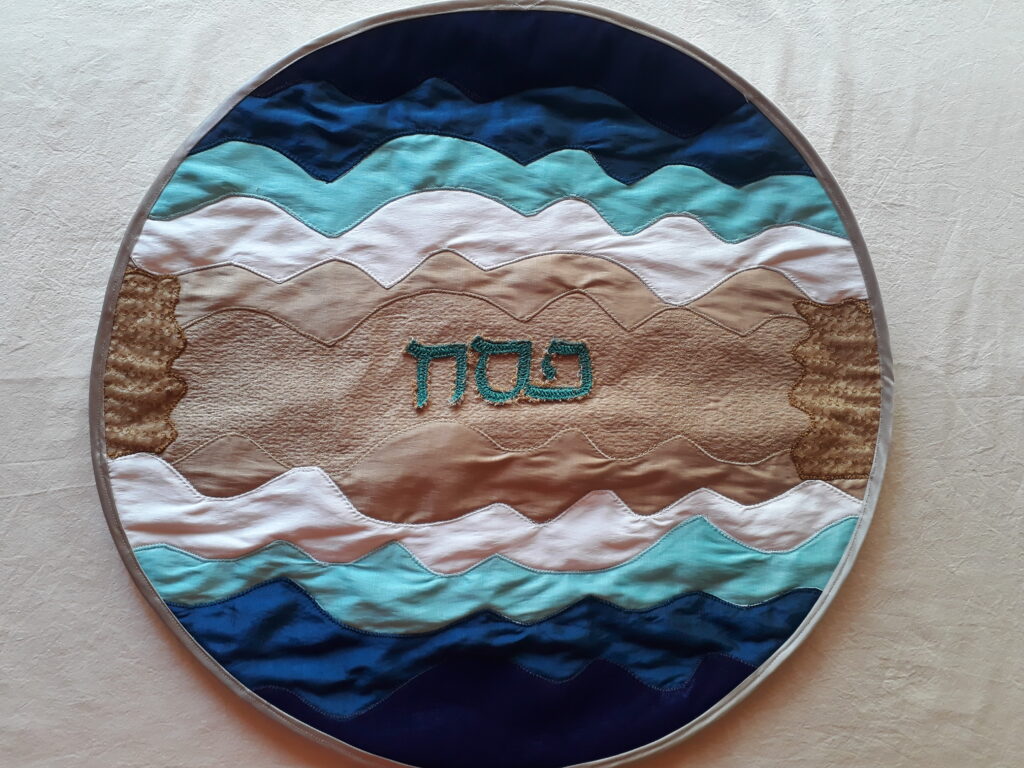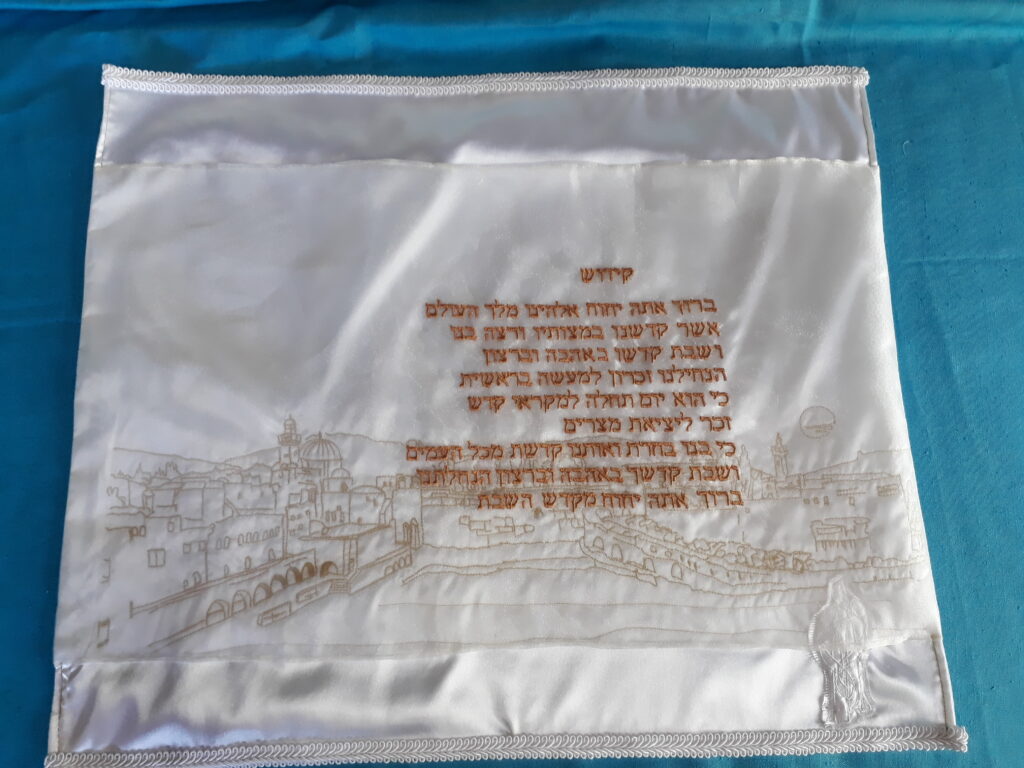 Photos: Courtesy of Silvana Barulich
Tell us a little bit about yourself and your background.
My name is Silvana Barulich, I am a textile artist from Córdoba Argentina. Since I can remember, everything related to the world of sewing, fabrics, threads, and handiwork has been part of my life. Embroidery, sewing and knitting have always been part of my every day, something I have inherited from the women in my family.
In 2008, I became a member of the Jewish community of Córdoba and what I have learned over time I have transformed into art. I started to create textile pieces for synagogues and families within the community and from that moment on it became my passion, which grows continuously day by day.
What inspired you to become an artist?
I became an artist inspired by the need to share what I feel deep inside my soul. My perception of nature, spirituality, and emotions – to turn this into something that can be seen, touched, and enjoyed in all textures. With the wish for my pieces to become timeless and live on.
What is your specialty?
My speciality is hand, machine, and free motion embroidery with as many materials as possible. I make traditional pieces that can be used in synagogues, by families and in daily Jewish life.
How and where do you work?
I work in my workshop, which is part of my house. A small, warm, bright space surrounded by plants. I design, cut and make all of my pieces myself, except for some particular objects with wooden parts, which are made by an artist friend of mine.
I have also restored some Parochot and Tora skirts. If the project is something I can do on-site, I can also work on the clients' premises upon request.
What is the most indispensable item in your workshop?
The truth is that I cannot choose only one item from my workshop … I need: pencil, paper, fabrics, threads, needles, machines, and a computer.
Where do you take your inspiration? Are you pursuing any themes?
I am inspired by the people, the families who trust me and entrust me with a project in honour of a loved one. That task is wonderful, all the family members fill you with inspiration.
In addition, to this the Jewish tradition gives us countless options to create objects, and infinite inspiration. Israel and its nature are also a great inspiration to me. I am very impressed by all the images and the enthusiastic stories of travellers and I am working on projects to reflect these elements and emotions. Someday, I will be able to step on this earth and stitch there.
What projects are you currently working on?
I continue to create traditional objects and I am also preparing a series of tapestries and paintings at the moment.
What are your favourite items in your current collection?
The truth is that all my designs are favourites of mine, I put my heart innto each and every one of them.
How do you know when a piece is finished?
Sometimes it is difficult to see when a piece is finished because you are connected to it, when you feel that there is nothing more to add, because you would change the meaning of it, this is the moment that it is ready to be delivered to its owner.
What was the first artwork you ever sold?
The first work of art I sold was an embroidered tablecloth for the Bima of the Beith Keneset Jalalei Tzahal Jewish Community Centre. And I had also the honour of restoring the draperies of the Torah ark.
Which project have you enjoyed working on the most so far?
I enjoy all my projects, regardless of the inconveniences that I may have.
What do you want to achieve with your work and what are your wishes for the future?
I want to reach Jewish families as well as synagogues with my work while continuing to spread our beloved tradition.
Where can we find your work?
Instagram: Silvana Barulich
Photos: Courtesy of Silvana Barulich