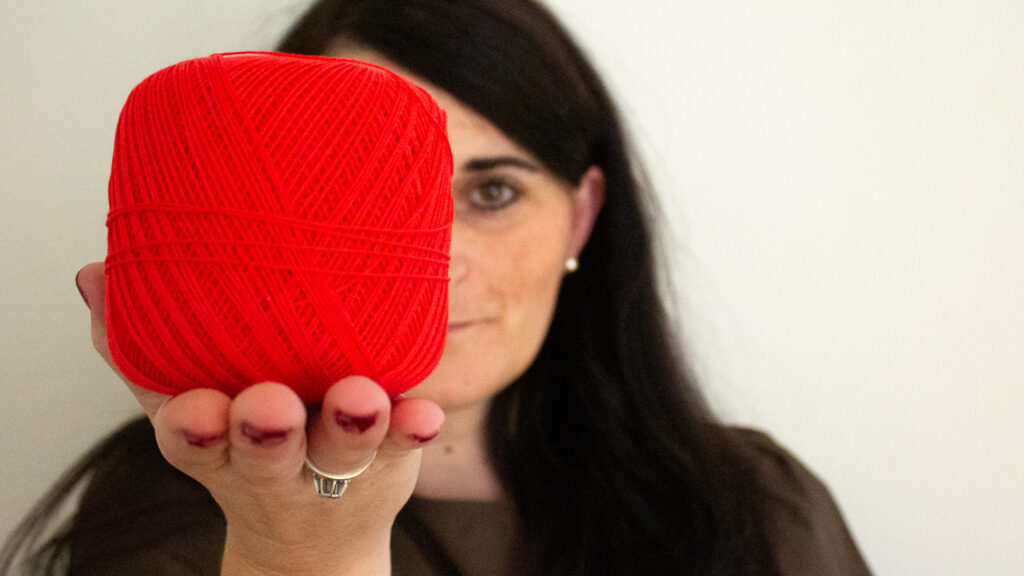 Photo: Courtesy of Penelope D Judaica
Tell us a little bit about yourself and your background.
My name is Penelope, the creator and crafter behind the brand Penelope D Judaica. I was born in London and raised in France. For as long as I can remember I had my heart set on living in an English-speaking country, somewhere where I could follow my heart in spiritual growth and connection.
After several anti-Semitic acts close to home in Toulouse, my husband and I, with our 2 sons, moved to Cape Town, South Africa in 2015.
What inspired you to become an artist?
In 2011, I was diagnosed with a malignant tumour which was successfully removed but the consequences were life altering. I developed severe anxiety and aside from taking medication to help I had to find other outlets in my life to destress. I started knitting, which has evolved into my work & play of fiber crafting. At the same time I grew closer to my religious beliefs which were pulling at my strings.
It makes me incredibly proud to create something hand-made, with all the imperfect perfections that make each item one of a kind and special.
What is your specialty?
Fibers with Faith.
I specialise in crochet Kippot for everyday wear and keepsake favours for simcha celebrations; and I knit gorgeous chunky Challah Covers for the contemporary Shabbat & Chag table ~ the ultimate heirloom Judaica gift or the perfect weekly challah accessory. Each item is handmade & crafted with care and precision. For the Kippot I use 100% quality cotton yarn and for the Challah Covers I use 100% Eco-Bamboo wool.
I also have a range of macrame accessories & decor coming soon.
How and where do you work?
I have a home studio that I work from, where all the fiber craft happens. While my hands are kept busy with my faithful fibers I often love to listen to inspiring podcasts and shows.
What is the most indispensable item in your studio?
My first thought is, my tools. I love them all ~ yes, all roughly 20 crochet hooks and 30 knitting needles. But above all, I think my hands are my most important asset.
Where do you take your inspiration? Are you pursuing any themes?
Judaism is my driving factor. My Judaica items have a very clean and contemporary overall style.
Do you do bespoke work?
Yes, all the time! The most popular are custom Simcha Kippot and Personalised Name Kippot.
What projects are you currently working on?
I have a big Shabbos Project giveaway in the loop ~ happening just before the Shabbos Project on the 22-23 October 2021. And I am working on a large order of gorgeous Bat Mitzvah Simcha Kippot for the beginning of November.
What are your favourite items in your current collection?
I love all my pieces, but my best must be the Melange Kippah and the Metallic Edged Tassel Challah Cover.
How do you know when a piece is finished?
After the last stitch is done on an item I finish it off with my trademark. I wrap a crimson thread around seven times creating a symbolic little knot in the corner of the finished kippah or challah cover.
What was the first artwork you ever sold?
While making and selling crochet baskets and other odds and bobs, a friend asked me if I could crochet kippot for her twins' Bar Mitzvah. They were my 1st kippot order and the reason for me starting Penelope D Judaica.
Which project have you enjoyed working on the most so far?
My new look and branding has been a fun and inspiring journey for me. I really enjoyed creating & working on the Shabbat Shalom Challah Cover pattern and it has inspired me to possibly create Hebrew focused Challah Cover patterns in the future to add to the collection. I love a good challenge!
What do you want to achieve with your work and what are your wishes for the future?
It makes me feel blessed and incredibly proud to create and craft Judaica that I hope spiritually elevates the everyday lives, beautiful experiences & traditions that they become a part of in Jewish homes around South Africa and maybe throughout the world.
Where can we find your work?
https://www.instagram.com/penelope.d.judaica/
https://www.facebook.com/penelopedjudaica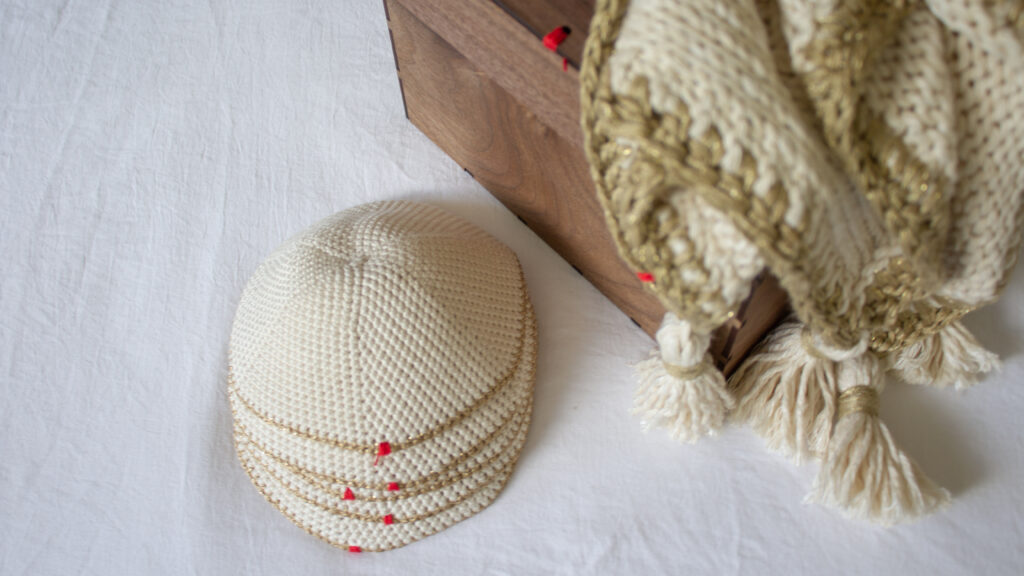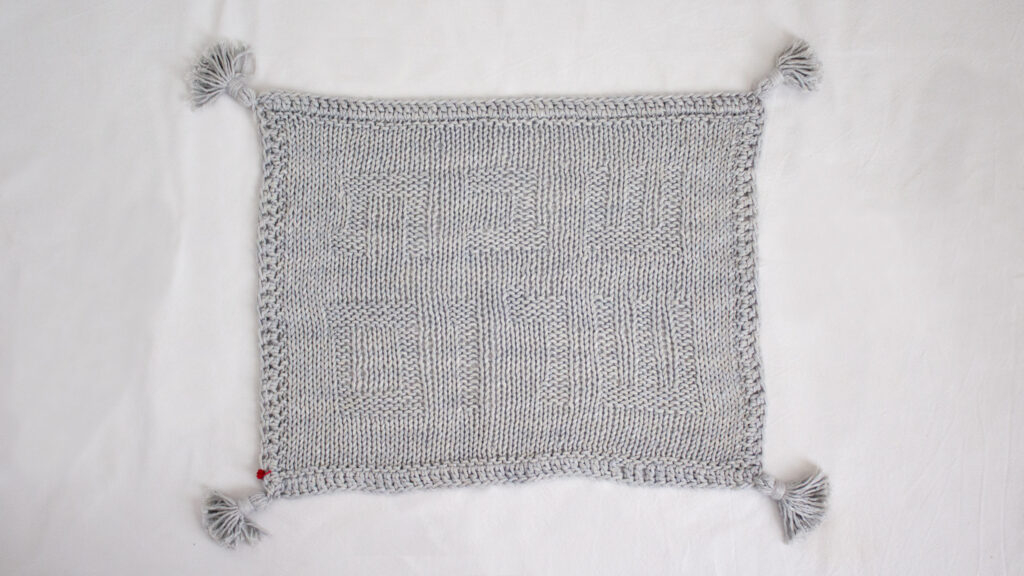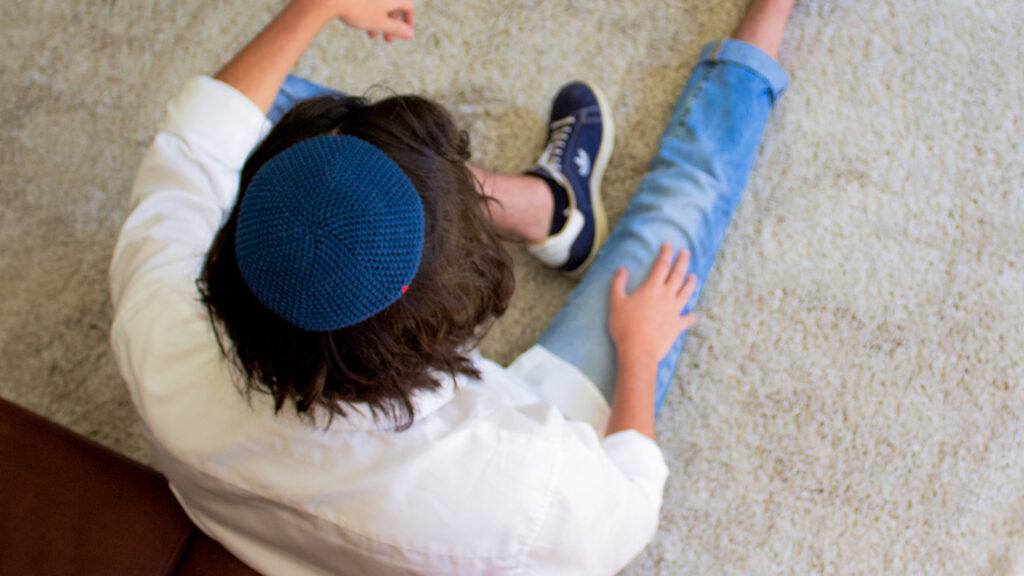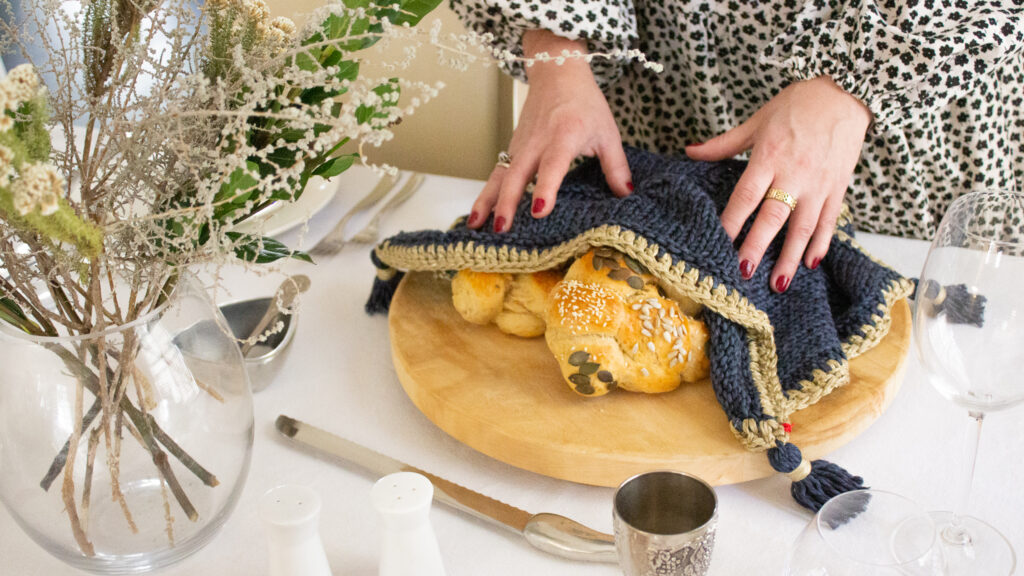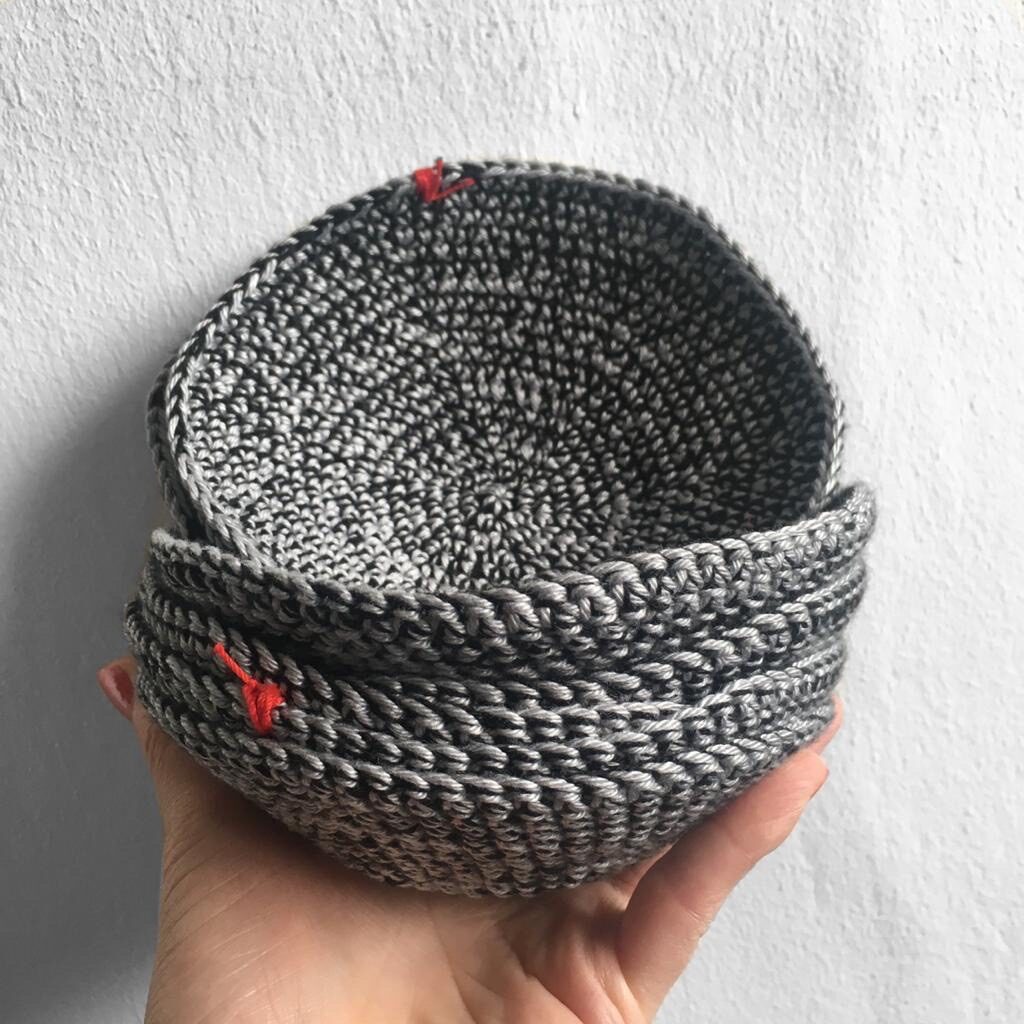 Photos: Courtesy of Penelope D Judaica