Photo: Courtesy of Karin Gavish
Tell us a little bit about yourself and your background.
I am the proud mother of 4 young adults and work as a medical interpreter at a local children's hospital. I moved from Israel to Boston with my husband and 4 small children almost 20 years ago – for 2 years … I was born in Canada and moved to California as a child and to Israel when I was 11. Karin's Color Patch is a small sewing business I started after taking a break from years of teaching, when I discovered the joy of making fun, functional, decorative and original items for home and family. I come from a long line of women who used a needle and thread to create beautiful and functional items and am excited to create original works. I use natural cotton fabrics, bought locally or from trips around the world. I particularly love batik fabric and color. Whenever possible I also upcycled fabric.
What inspired you to become an artist?
I love color and colorful designs and the fabric I work with inspires me to make different things. During the early part of the pandemic I made and donated head coverings – scrub caps for medical workers in need and masks for elder care centers, so the inspiration was the need in the community. Word got out in the area and I ended up making over 1400 custom order masks that went all over the US and Israel and Canada! I am always coming up with new ideas for projects.
What is your speciality?
My most popular product is the Hamsa oven mitts and this year for passover the matza covers with matching afikomen bags were very popular. But I really love trying new quilt designs or making original blankets.
Where do you take your inspiration from? Are you pursuing any themes?
Inspiration from the fabrics, the seasons, the holidays or the people that order from me. I am also always looking at textile work whenever I go places near and far to come up with new ideas.
Do you take on commissions and create bespoke designs?
Yes! I love making custom order creations.
Which project have you enjoyed working on the most so far?
I am currently finishing a very big butterfly quilt that was challenging and fun. I also really loved making a place mat and heat protect table runner set with hummingbirds for some bird lovers.
What do you want to achieve with your work and what are your wishes for the future?
I want to make more complicated designs for quilts etc and I would love to learn how to make my own batik fabric – I have a lot of batik in my projects. I wish for the future to make people smile when the own things I made.
Where can we find your work?
That is a link to my digital business card which has links to my etsy, ig, fb and other contact info: https://www.spoticard.com/karin-gavish/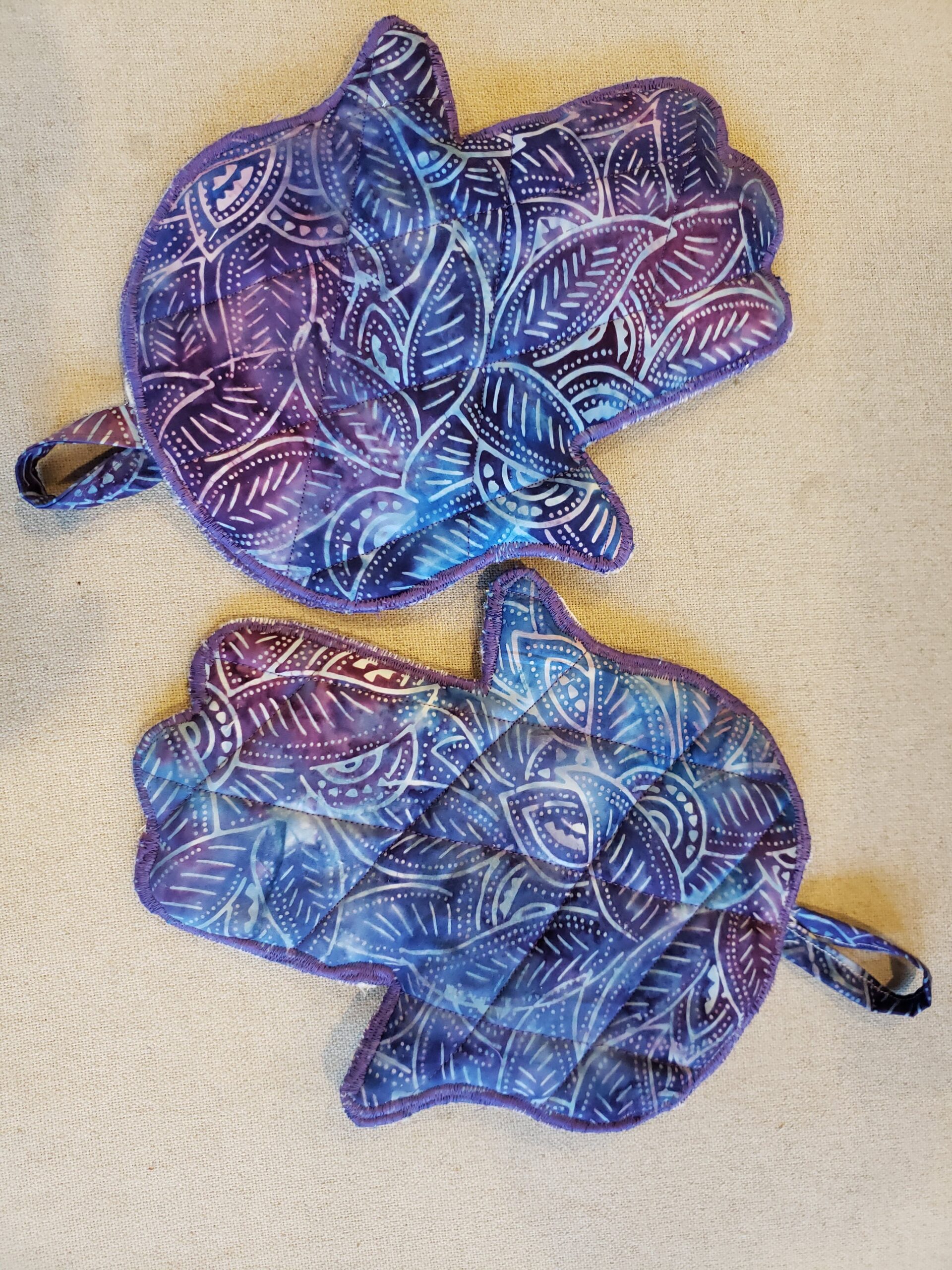 Photos: Courtesy of Karin Gavish