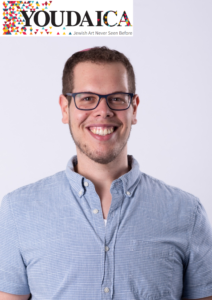 Photo: Courtesy of YouDaica
Tell us a little bit about yourself and your background.
My name is Itiel Schnitzer. I am 29 years old and live in Jerusalem. I have a Bachelor's degree in industrial design from Hadassah College in Jerusalem. For as long as I can remember, I have always had a passion for making things, taking things apart and fixing them. Most of the time successfully.
As a child I was always interested in woodworking and playing with all sorts of gadgets and was very into technology.
Even as a student, I had built myself a 3D printer from parts I got online, bringing me into the world of 3D printing.
Today I am a designer and design team leader at Youdaica, a cutting-edge Israeli start-up company that specializes in the designing and manufacturing of unique 3D printed Judaica and Jewish art.
In addition, I have a small woodworking business where I make custom furniture and woodcraft.
What inspired you to become a product designer and what do you enjoy the most about the design process?
I think one of my biggest inspirations to become a product designer was my grandfather.
My grandfather, a physicist and engineer by trade, had always encouraged learning and would regularly teach me about mechanics and of how things work, often by taking things apart and showing me their 'inner bits'.
When my grandfather retired, he transitioned into making art and sculpting.
I think the mix of the two worlds, mechanics, and art, have given me this bug (and even an obsession) of understanding how things work, and the want to create and design things of beauty.
When working on a collection, do you tend to design it with a certain type of person in mind or do you take your inspiration elsewhere?
When designing a collection, there are so many things to consider. All designs start with a concept. A concept can range from a holiday themed collection to a custom-made collection commissioned by a customer. From concept, I move on to the design process. Most of my designs start with a picture or a vision in my head of what it is I want to create, all while taking into consideration what it is that the customer wants.
What are your favourite materials to work and to print with?
At Youdaica we use the most advanced 3D printers on the market, making the design possibilities almost endless. As we are using Israeli technology, we see our business as one that creates a bridge between the thousand years old Jewish tradition and the Israeli Start-up Nation. Using said technology, we can print pretty much any colour or texture you can think of. We can even perfectly re-create and mimic other materials such as glass, marble, wood and stone. The wondrous thing is also the fact we can seamlessly combine these materials into a whole art piece, making them look as they were embedded into one another.
What projects are you currently working on?
In addition to our regular products and special personalized designs we are making for our customers, we are working on making a one of a kind Hanukkah collection that includes unique dreidels, and menorahs.
What do you want to achieve with your work and what are your wishes for the future?
I think as far as 3D printing Judaica goes, the sky is the limit. I wish that with our unique technology and designs, we will be able to attract people who might not have put up a mezuzah in their home, yet, and inspire them to do so. I love the fact that our designs create not only a spiritual connection, but a personal one as well.
On a personal level, I find it incredibly rewarding seeing my designs being used by people. Seeing a mezuzah,I've designed mounted on someone's door frame, or getting a thank-you email from a customer, is truly a great feeling.
Where can we find your work?
https://www.facebook.com/E.T.LWoodesign/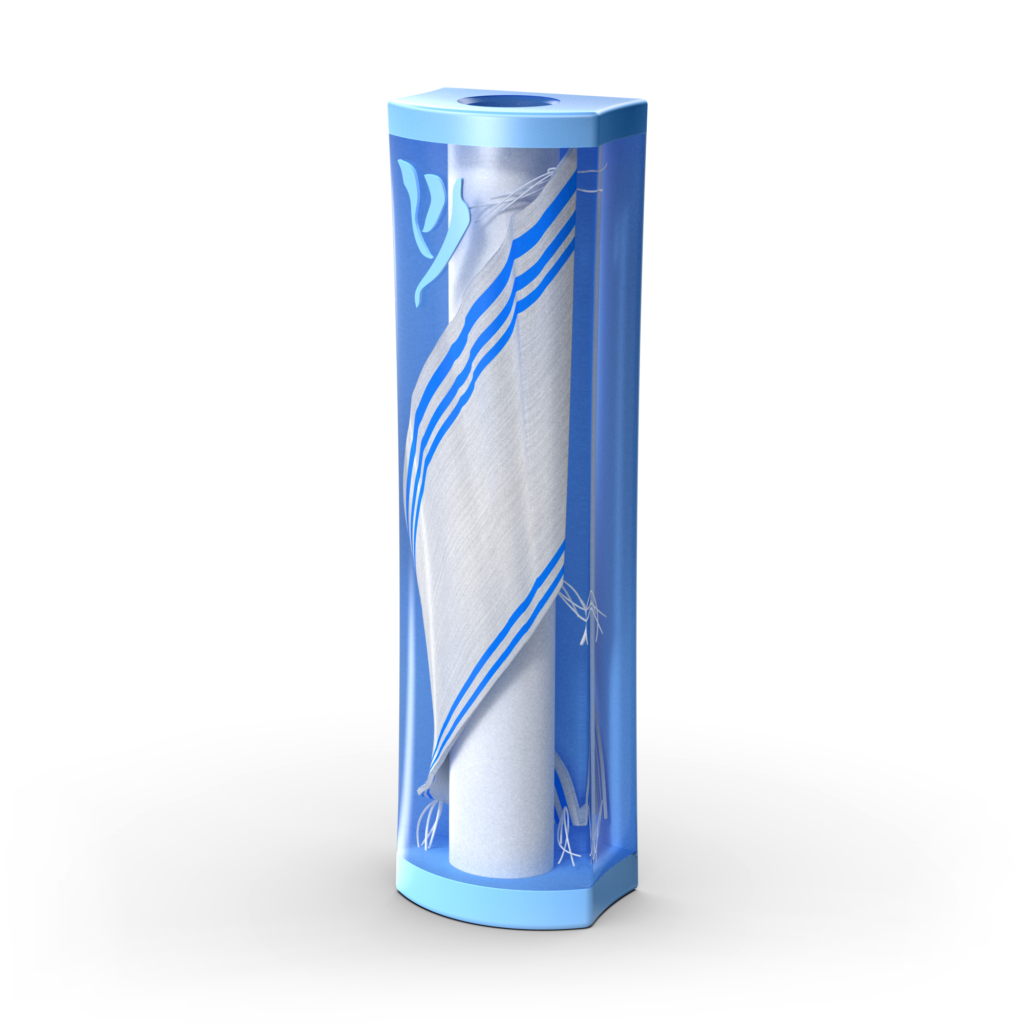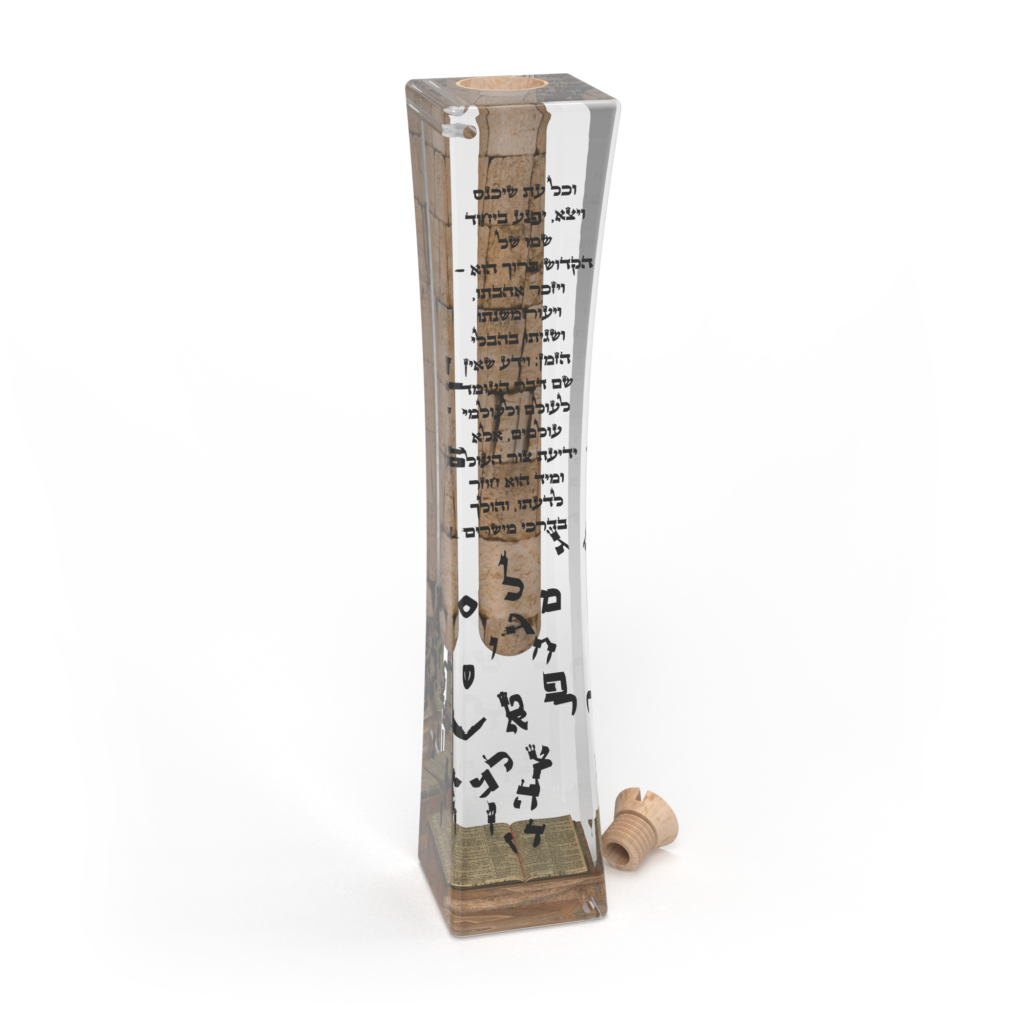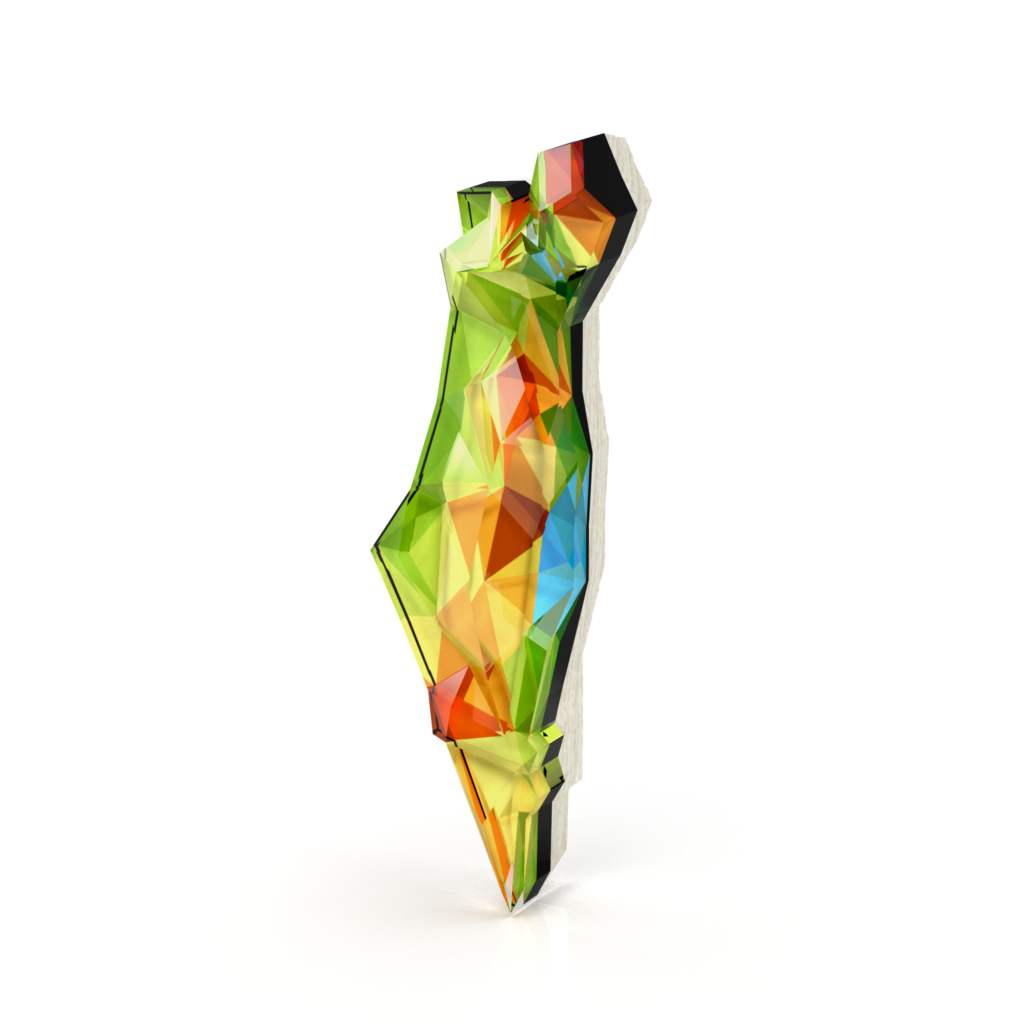 Photos: Courtesy of YouDaica