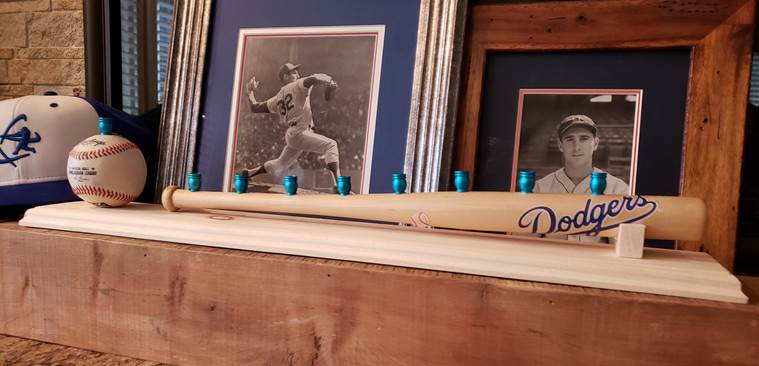 Photo: Courtesy of Gregg Garfinkel
Tell us a little bit about yourself and your background.
I am a practicing attorney and rabid baseball fan who makes handmade items out of gently used baseballs and baseball bats.
What inspired you to become an artist?
I have long admired the creative talent of baseball artists as Graig Kriendler, Monty Sheldon, Gary Davis, Stephen Holland and Arthur Miller. Realizing that I don't have a scintilla of their skill, I tried to find a way to express both my passion for baseball and my pride of my Jewish Heritage. My folk art has allowed me to explore my creative side while offering items to a group that is grossly underrepresented during the holiday season.
What is your specialty?
My baseball Menorah is my number one selling item.
How and where do you work?
My garage. I usually reserve a couple of hours at the end of the evening or during the weekend to create my items.
What is the most indispensable item in your studio space?
It's a tie between my cordless drill and my nail gun.
Where do you take your inspiration? Are you pursuing any themes?
My inspiration comes from my long-standing love affair with our Nation's Greatest Game – baseball. The history of baseball tracks the history of America.
Do you do bespoke work?
Absolutely. I am able to customize my Hanukiah for any team that has a logo. In addition, I have been commissioned to create decoupage items for my customer's favorite teams, players, and eras. Recently, I have created a number of items honoring the 100-year anniversary of Negro League Baseball.
What projects are you currently working on?
I am currently working on a number of period appropriate travel trunks which I have patterned after a display I saw at Dodger Stadium. I could not afford an original, so I created the next best thing. These trunks were used by the players from the 20's to the late 60's to haul their gear from city to city. I am currently working on trunks for the Dodgers, Hank Aaron, Roberto Clemente, and Josh Gibson.
What are your favourite items you have created so far?
I created a Hanukiah for the son of late baseball great, Al Rosen, which utilized a custom Al Rosen bat and other Cleveland Indians related items. I also created a decoupage baseball flag honoring Hank Greenberg. Those are the two items that immediately come to mind.
How do you know when a piece is finished?
I know an item is finished when I would be proud to display it in my man cave.
What was the first artwork you ever sold?
An American Flag created from miniature baseball bats and mounted to repurposed bleachers that were originally used at a high school in the Midwest.
Which project have you enjoyed working on the most so far?
Creating a Team Israel Baseball Flag for Eric Holtz, who is the Head Coach for the Team Israel Baseball Team which is scheduled to play this year in the Tokyo Olympics.
What do you want to achieve with your work and what are your wishes for the future?
I want to keep on creating items that bring smiles and memories to my clients. I hope to be able to do this for a long time to come.
Where can we find your work?
My works can be viewed on my website, on Etsy and on Facebook.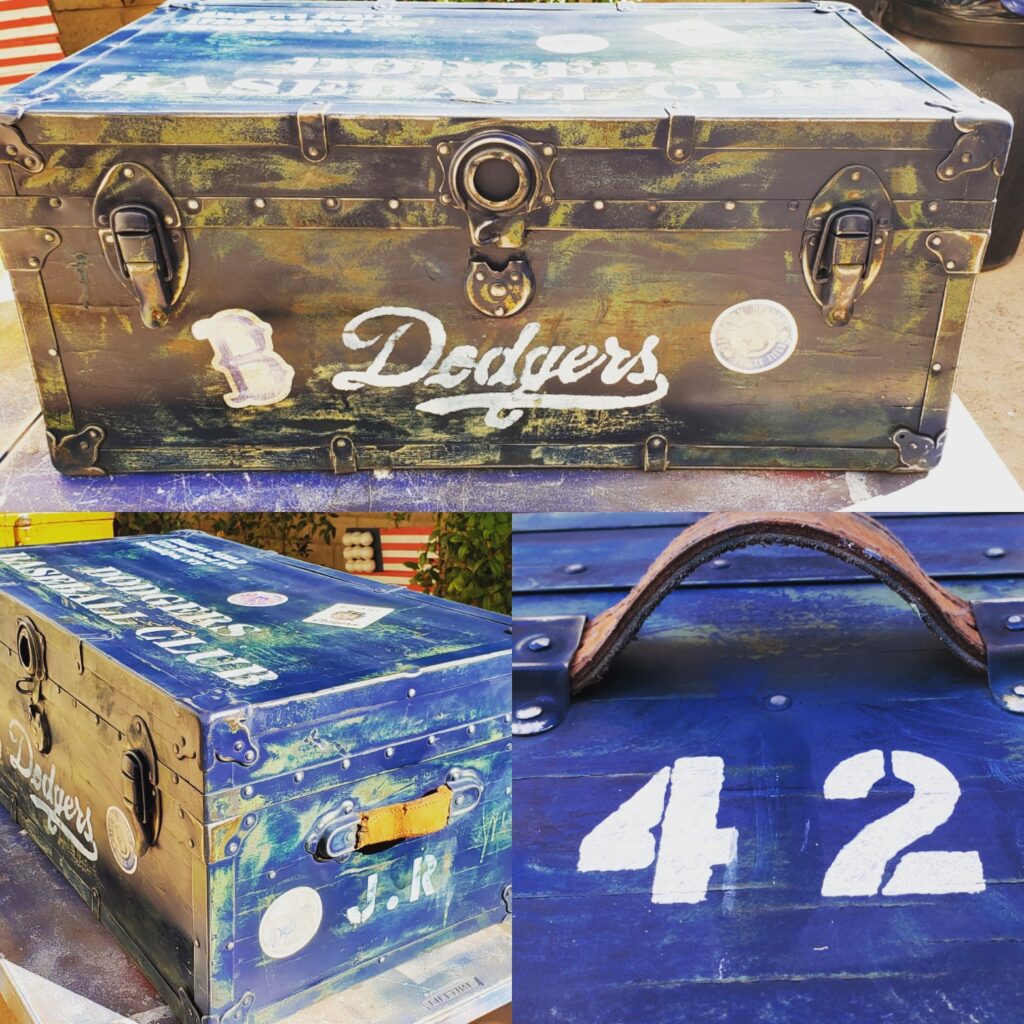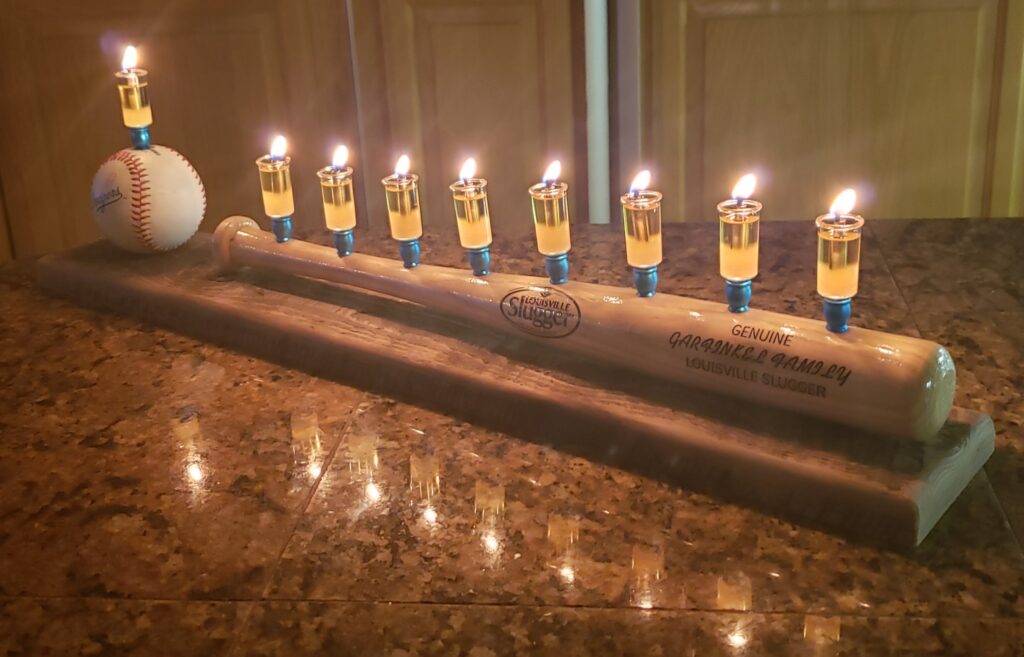 Photos: Courtesy of Gregg Garfinkel