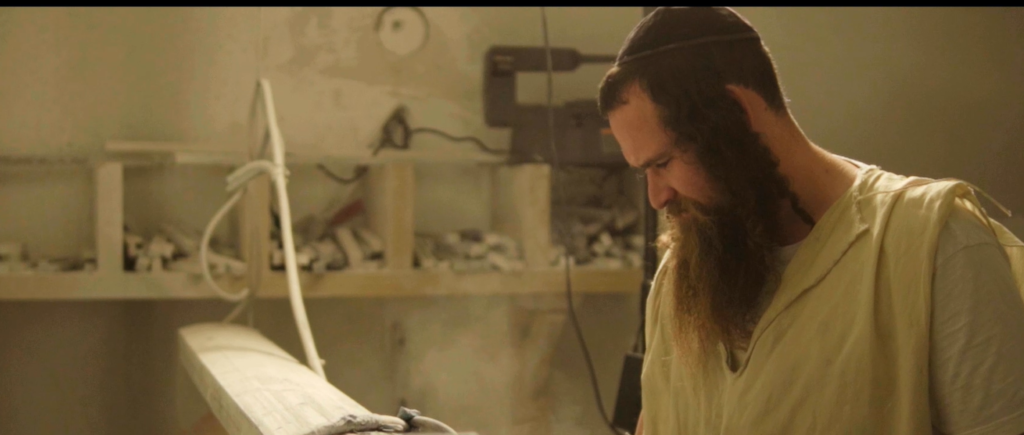 Photo: Courtesy of Shins of Stone
Tell us a little bit about yourself and your background.
I grew up in Baltimore, Maryland. My family made Aliya to Beit Shemesh when I was around 15 years old. Growing up, I worked with my hands a lot. I dabbled in carpentry, construction, high-end house painting, and other hands-on projects.
What inspired you to become an artist?
A friend of mine who is an artist in Tzefat once showed me some beautiful stonework he had done in the past, and that inspired our partnership in renting a workshop and getting all the necessary tools to craft mezuzah cases, challah boards, name plaques, and other Judaica items out of different stone, marble, crystal, and wood. We hand-craft each item with a blend of design elements to create unique and practical pieces of art.
What is your speciality?
My specialty is crafting mezuzah cases out of a range of natural materials, but mainly stone.
Where do you take your inspiration from? Are you pursuing any themes?
I take inspiration from the sacred Land of Israel as well as the current trends in art and design for combinations of colors and materials. Our beautiful mezuzah cases can be customized to match any interior based on a client's preferences.
Which project have you enjoyed working on the most so far?
My favorite project was making mezuzahs for a house in the Old City which combined ancient and modern in its design, and won the International Et Al Design of the Year Award in 2022.
What do you want to achieve with your work and what are your wishes for the future?
I strive to suffuse my work with the holy spirit of the Land of Israel and bring this atmosphere of holiness and beauty into people's homes.
Where can we find your work?
On Instagram @shinsofstone, our website Shinsofstone.store, and Etsy.com/shop/shinsofstone.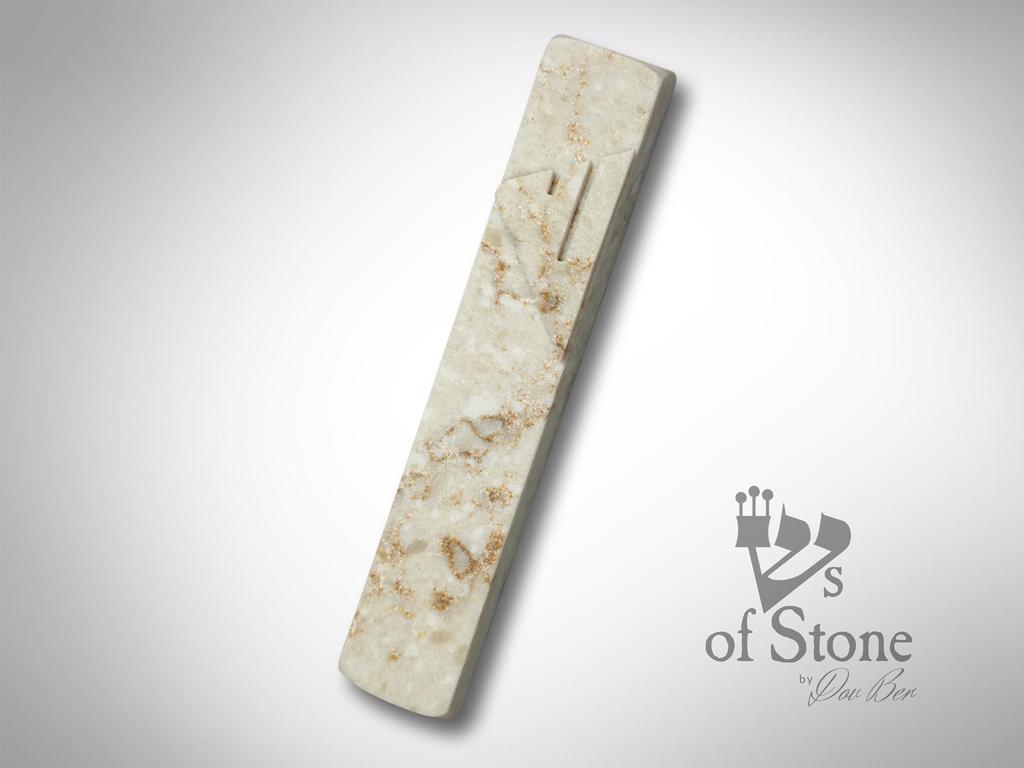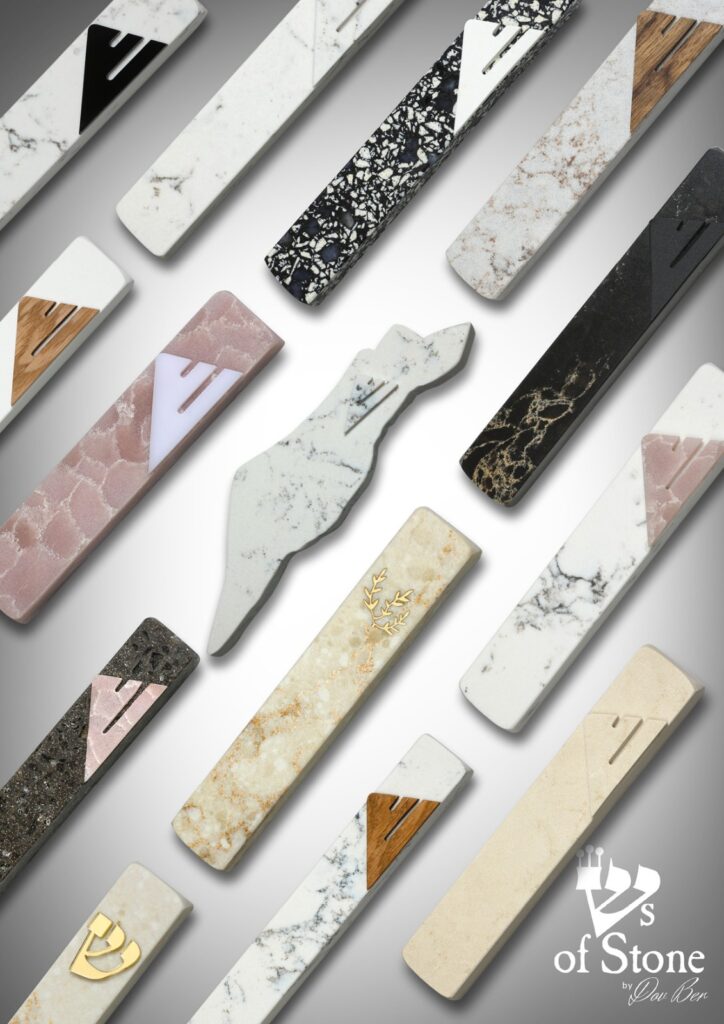 Photos: Courtesy of Shins of Stone