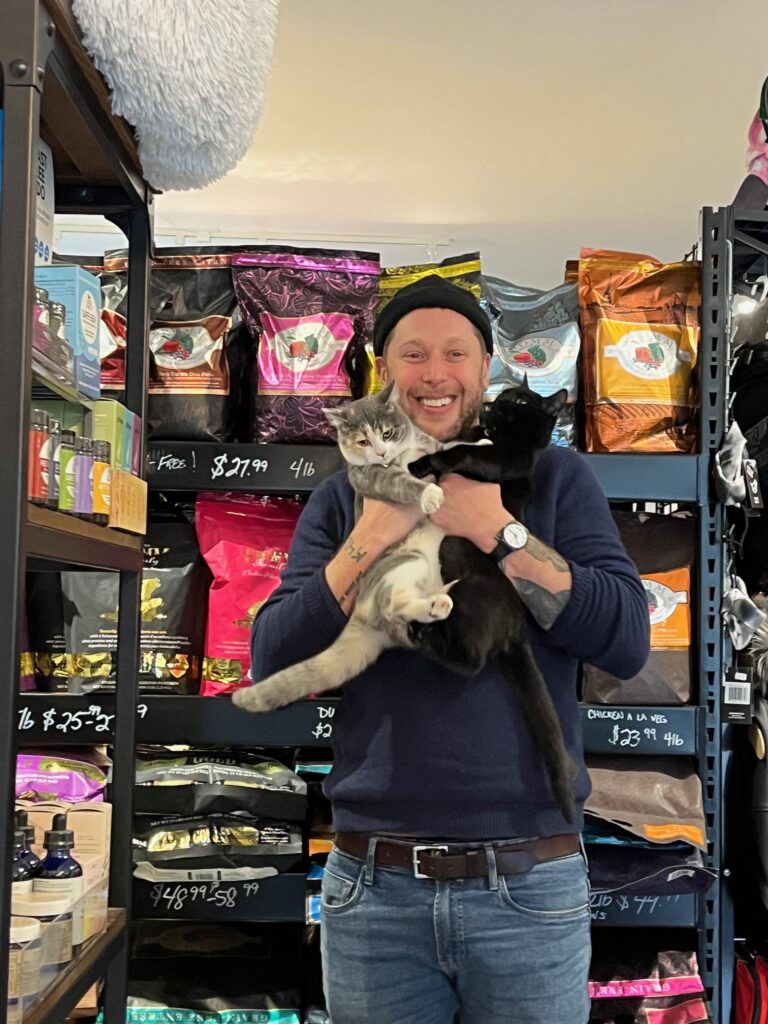 Image: Courtesy of Zack Rosen
Tell us a little bit about yourself and your background.
I'm a relatively recent American emigrant living in Canada. I grew up in Chicago and came of age working in journalism and nightlife in Washington DC. I have lived in Toronto since 2015. I work at a "Canine Adventure Club" taking large packs of dogs on outdoor off-leash excursions, which is wonderful. I spend my free time taking care of living things, including a cat, two geckos and over 100 plants.
What inspired you to become an artist?
I greatly enjoyed art as a kid, but grew away from it as I got older. I picked up a pen again in 2012 when I took a step back from writing – I found that the self-self-expression changed form from verbal to visual, and I haven't looked back.
What is your speciality?
I refer to my scope as "urban pastoral," which really means the animals and landscapes you stumble across as a city dweller- that mix of wild and populated is where I find my inspiration. I paint custom pet portraits as Wild Homes Portrait Studio, which is a lot of fun, and have always loved painting birds.
Where do you take your inspiration from? Are you pursuing any themes?
I am currently working on a show inspired by legendary Toronto nude beach Hanlan's Point. Located on Toronto Island, it functions as both a queer safe space and a nature preserve. The interplay of those two functions is fascinating to me and an endless source of creative fodder. In addition, few things make me happier than immortalizing my clients' beloved pets as portraits. Cats and dogs bring so much joy to the world and it makes me happy to capture that joy as art.
Do you take on commissions and create bespoke designs?
Yes! I love having someone else dictate what I paint – it is a really fun challenge and prevents stagnation in style and subject matter.
Which project have you enjoyed working on the most so far?
In 2019 I exhibited "I Draw The Sign," where I completed one work for each sign of the Zodiac, each in a different medium. I loved packing as much info as I could on each sign subtly into each painting.
What do you want to achieve with your work and what are your wishes for the future?
I would like to make people feel a bit closer to nature, both the land around them and their own suppressed or hidden nature- it is what is wildest in us that is closest to the divine.
Where can we find your work?
Instagran: @ZackRosenArts and @Wildhomesportraitstudio
Portfolio: www.ZackRosenArts.com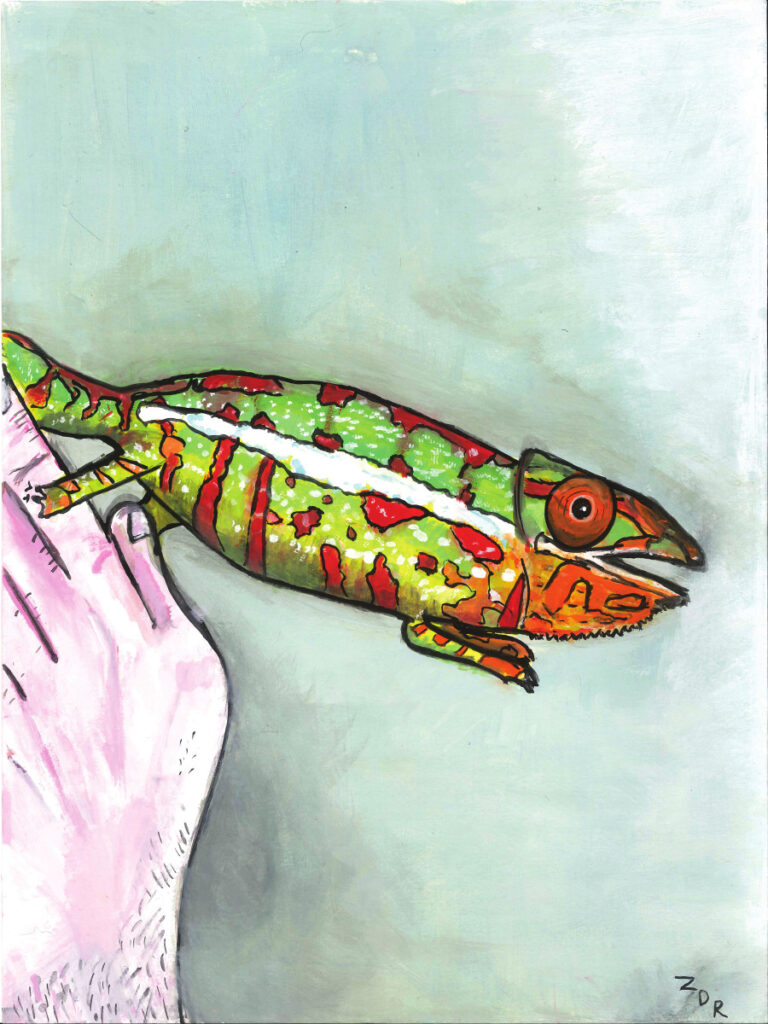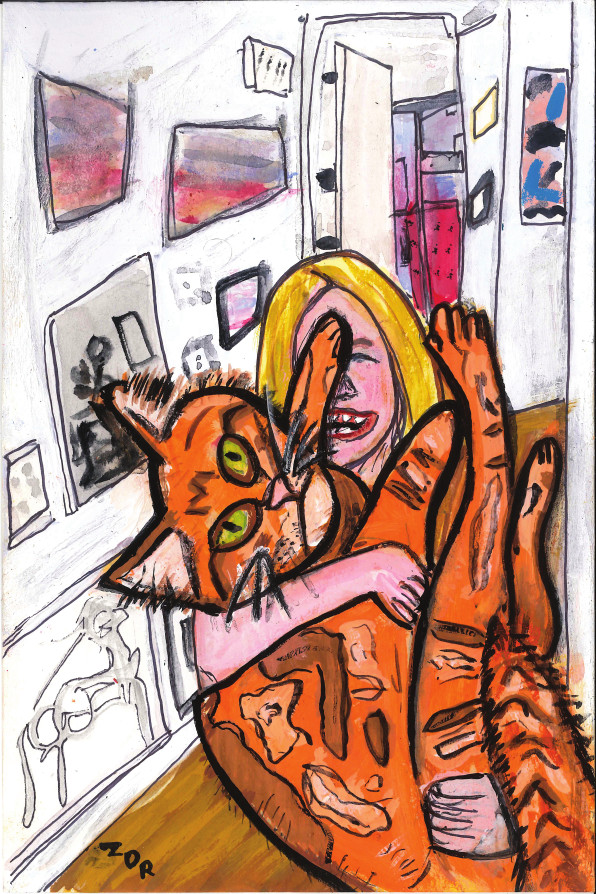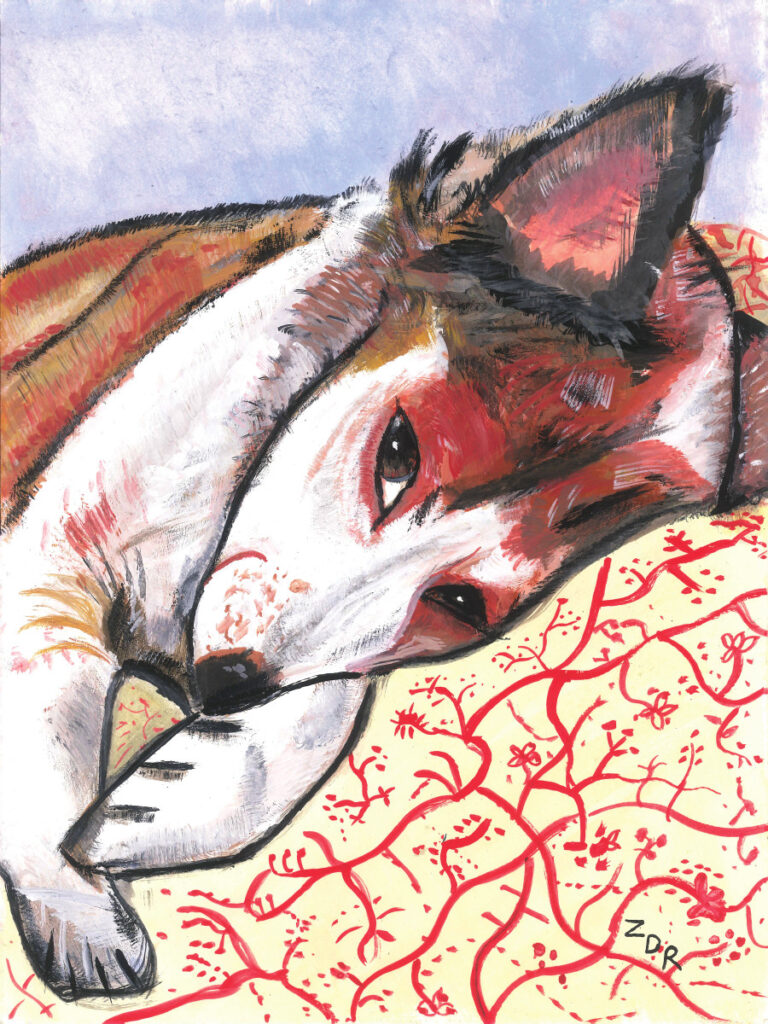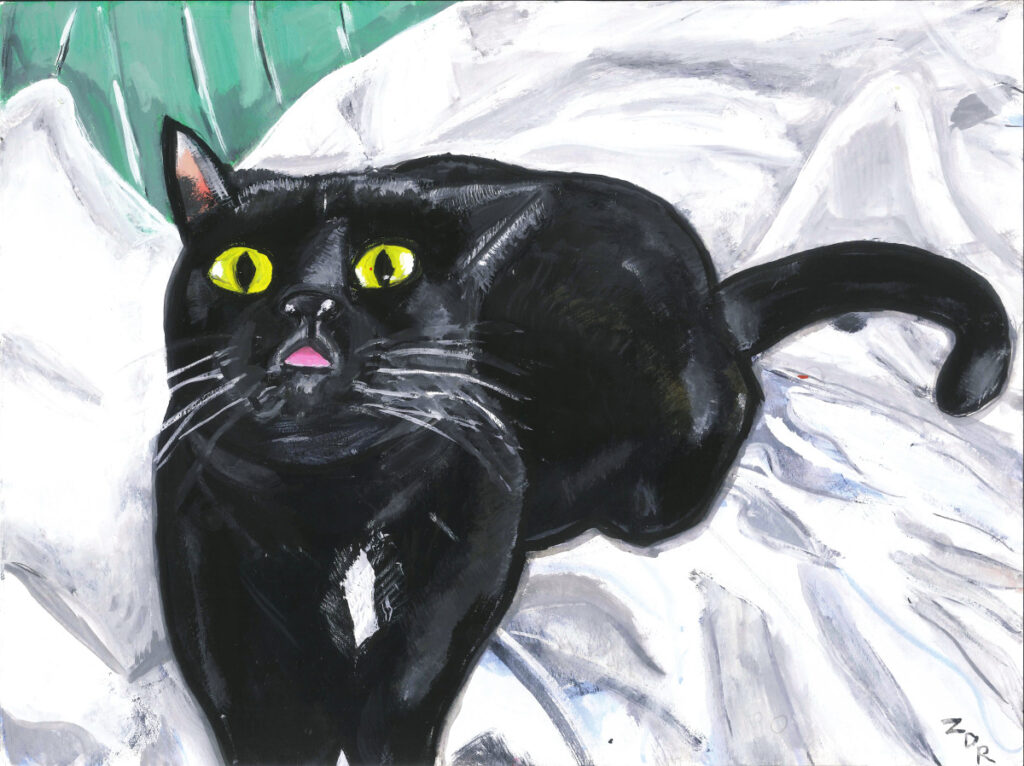 Images: Courtesy of Zack Rosen