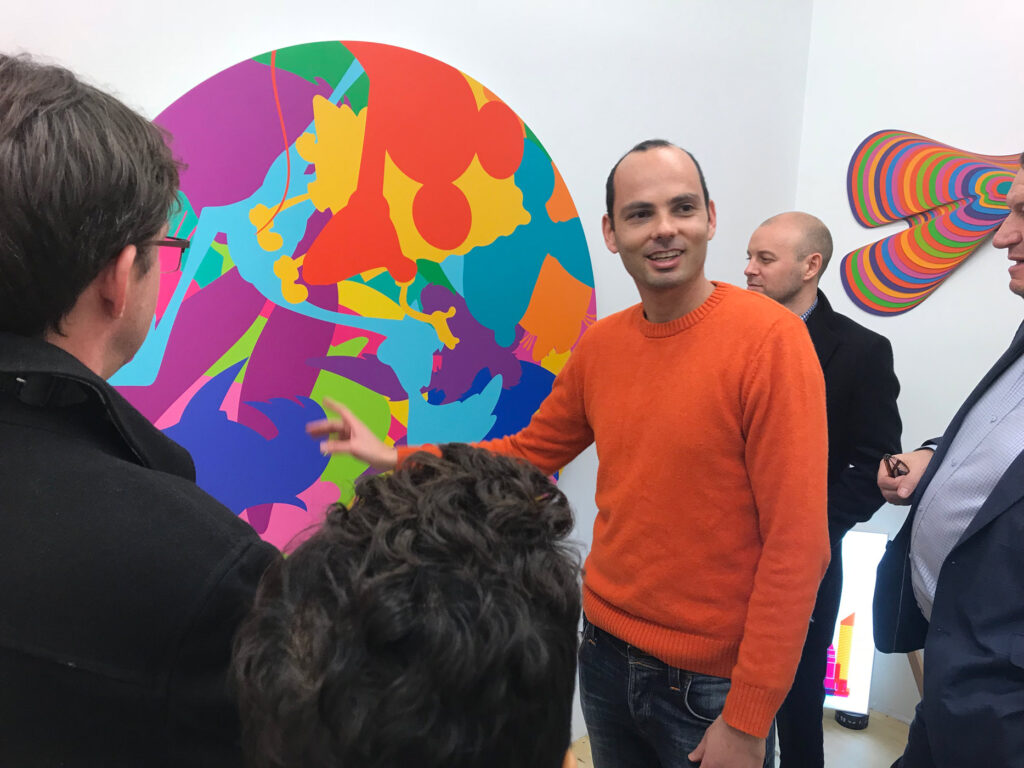 Photo: Courtesy of Yoni Alter
Tell us a little bit about yourself and your background.
I'm an Israeli-British artist living in London with my family.
I grew up in Israel, studied art and design in Jerusalem and in London and settled in London in 2006.
What inspired you to become an artist?
I always loved drawing and making collages as a child. I was encouraged by my family who used to compliment my work. My dad has always been an art lover and used to drag me with him to see exhibitions and I also remember going with my parents to visit some famous Israeli artists.

I grew up in a suburb of Tel Aviv. As a child I was always thrilled to visit the city where everything is exciting; the people, buildings, cinemas, shops, beaches, adverts in the streets … The list goes on!
I studied at Bezalel, Jerusalem's art and design academy. One of the tutors I learned a lot from was David Tartakover who's known for his political posters and was awarded the Israel Prize for design. I took his poster design course which got me hooked on creating compositions using graphics. I then came to London for a semester as an exchange student and was immediately captivated – unsurprisingly as London is a vibrant cultural capital. I returned to London in 2006 to do a Master's at the London College of Communication and I've been here ever since.
What is your specialty?
My background in design is very evident in my work and so is my love for colours. I'm interested in ideas such as minimalism, simplicity and complexity, perception, abstraction, iconography and formalism. I'm guided by experimentation so I'm always looking for new ways of creating visual representations.
How and where do you work?
I divide my time between working at home and at my studio which is next to my home. I enjoy working near my family. I always have the radio on while I'm working listening to rock, jazz and a lot of Israeli music. I live right by the canal and try to go for a walk along its path whenever the weather permits. I love the feeling of being surrounded by nature inside London.
What is the most indispensable item in your studio?
My Mac is my main tool, but I've also been using a Wacom tablet ever since the first one came out. My first interaction with computer graphics was when I was a child and a friend showed me the Microsoft Windows Paint app. I vividly remember being blown away by the ability to fill an area with a solid colour with a click of a button. Until that point, I used to fill areas with solid colours on paper with marker pens and always strived to get a clean look.
My father used to be an architect and would bring home large architectural drawing sheets that were no longer needed. The reverse of the sheet was like a blank canvas for me to draw on.
Where do you take your inspiration? Are you pursuing any themes?
I enjoy working on different types of projects, producing work in different scales, and using different materials. I have a curious nature so I like finding out what interesting things I can do with a certain material, technique, or tool.
Working on an idea always leads to other ideas.
Do you do bespoke work?
Yes, I get all kinds of different requests from all over the world. I'm often surprised by the creativity in the requests. Some really nice ideas that I wouldn't otherwise think of myself. It's nice to develop relationships with some of the collectors. Some are returning to me again and again over the years.
What projects are you currently working on?
I recently installed my first permanent outdoors sculpture in a park, commissioned by Bren Council. I often do commercial projects. I collaborated with Hermès on some fashion items which will hit the store this summer. I'm also collaborating with a London rug designer. This is the first time I'm doing rug designs so that's exciting. And as always working in my studio on more wall sculptures. I have 4 in the pipeline.
What is your favourite item in your current collection?
My favourite artwork is always the last one that I completed. I don't complete a piece before I'm very happy with it.

How do you know when a piece is finished?
I don't always know. It's a great fun to come up with an idea that improves the piece.

What was the first artwork you ever sold?
My city prints. A friend was the first to buy a London print.
I started my art practice making prints and gradually added more medium, techniques and materials.
Which project have you enjoyed working on the most so far?
I enjoy every project. The sculpture in the park gives me a lot of satisfaction as I keep seeing my son and his friends enjoying it.

What do you want to achieve with your work and what are your wishes for the future?
I'm excited by size so hoping and planning to keep increasing the size of my artworks.
I wish I'd never get tired of making art, I feel blessed by having this excitement and joy around making art and about my art making others feel excitement and joy.
Where can we find your work?
https://www.yoniishappy.com
https://shop.yoniishappy.com
https://www.instagram.com/yonialter/
https://www.facebook.com/yonialterart
https://twitter.com/yonialter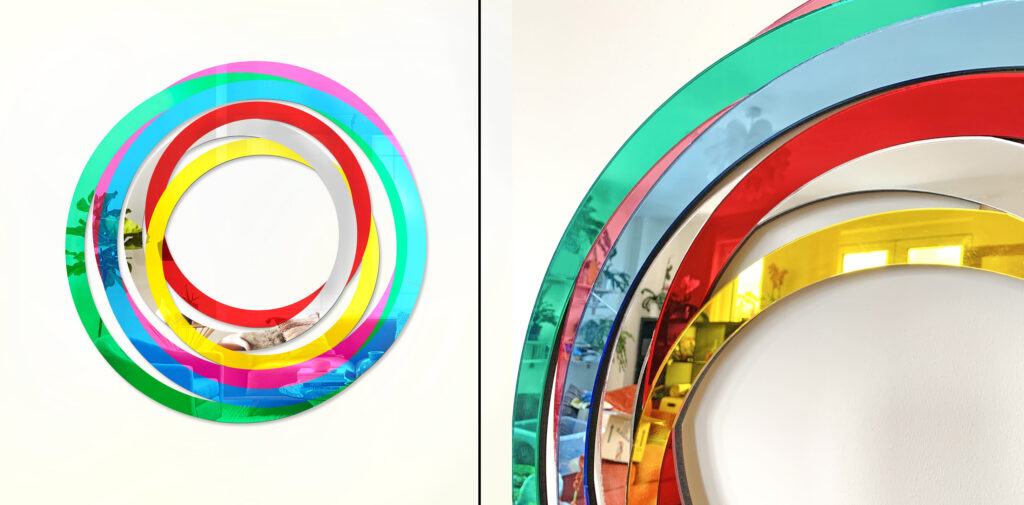 Photos: Courtesy of Yoni Alter