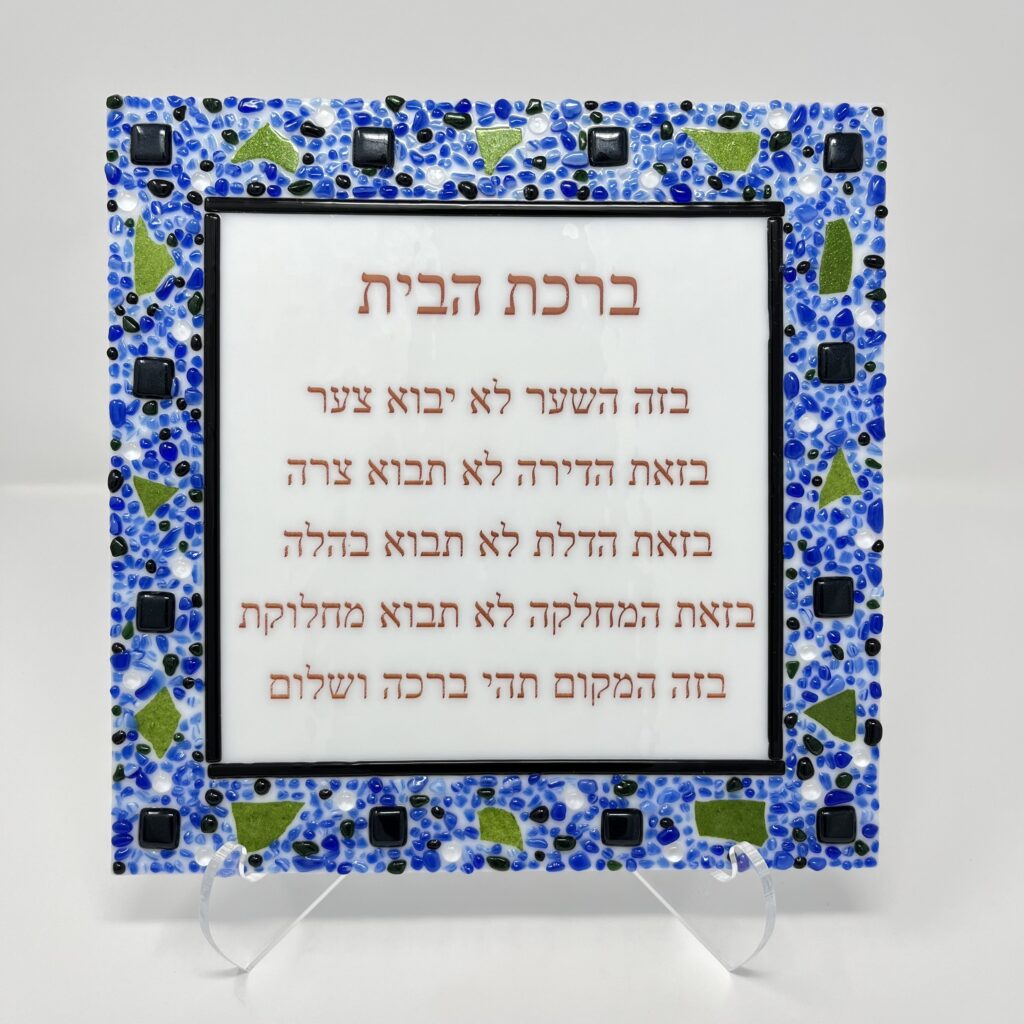 Image: Courtesy of Y.A. Fused Glass
Tell us a little bit about yourself and your background.
Hi, my name is Yocheved Appel. I grew up in South Bend, IN and I now live in Chicago, IL with my husband and three amazing boys. I actually have a Master of Library Science, and I have worked as a children's librarian. I have also worked in the business office of a nursing home. Although I have enjoyed my previous jobs, creating glass art is my passion. I love the process of designing and creating, as well as the feeling of accomplishment when I look at a finished piece. My studio is my place where I go and get lost in the world of creativity and art.
What inspired you to become an artist?
Over the years my husband and I have loved going to various art studios. A few years ago, I decided to build my own glass studio in my house and I haven't looked back since!
What is your speciailty?
I specialize in making fused glass. After I finish designing and creating my piece, the glass goes into a kiln where it melts and fuses together. My work includes jewelry and cufflinks, artwork, mezuzahs, serving trays, and picture frames. The most unique pieces are my Judaica plaques. I make artwork with the blessing for the home/birchas habayis, the candle lighting blessing/hadlakas neiros, and the blessing said after using the restroom/asher yatzar.
Where do you take your inspiration from? Are you pursuing any themes?
Most of my inspiration comes from my glass materials itself. I look through my materials to see what ideas and color combinations I come up with. I also find inspiration from looking at the world around me, as well as from talking with customers. My kids definitely provide me with inspiration by giving me suggestions. I love showing my design to my children and hearing their reactions and thoughts.
Do you take on commissions and create bespoke designs?
Yes, I have taken on commissions and I also work with customers to customize color pairings.
Which project have you enjoyed working on the most so far?
I have most enjoyed working on my Judaica plaques and creating many different designs and styles.
What do you want to achieve with your work and what are your wishes for the future?
I'm always wanting to grown and learn in my craft by exploring new techniques and ideas. There is always more to learn! I plan to make more time to create and expand my collections. My ideas are always greater than the hours in the day!
Where can we find your work?
You can find my work on my website www.yafusedglass.com, on Instagram, and on Facebook.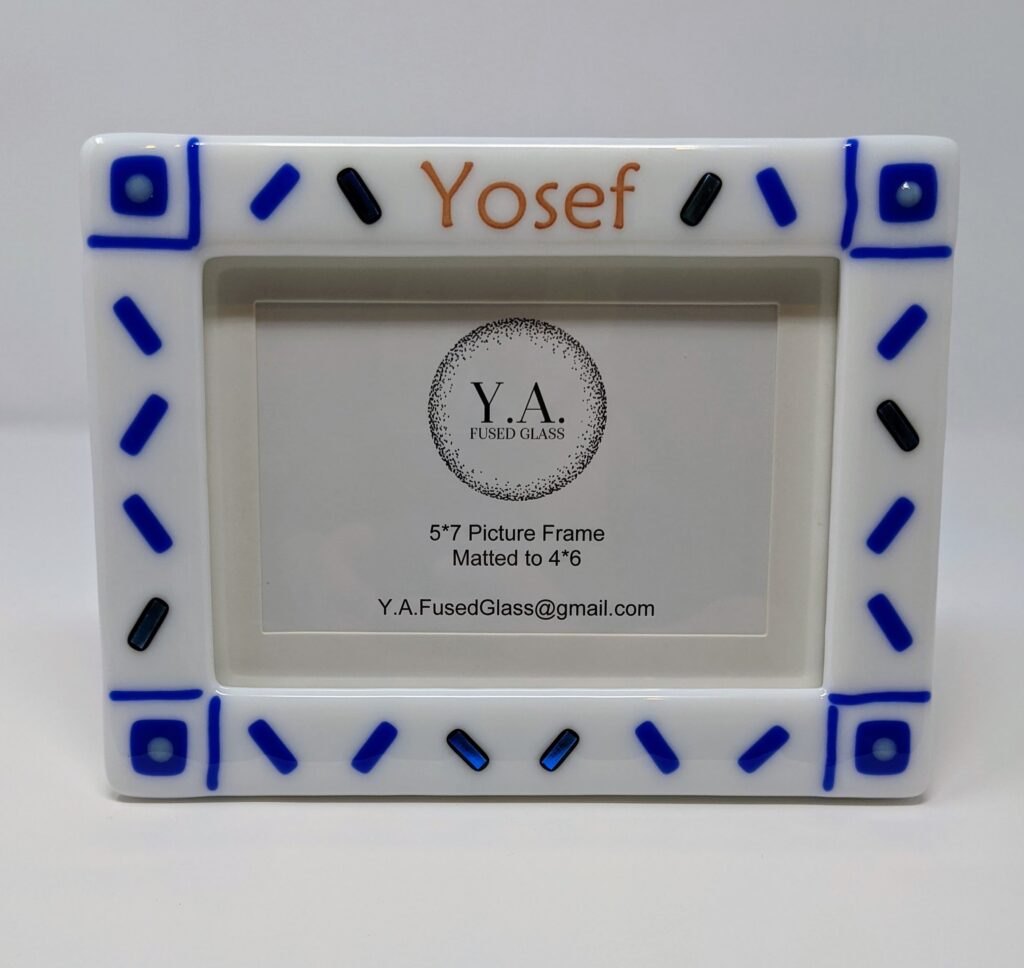 Images: Courtesy of Y.A. Fused Glass