Photo: Courtesy of Vered Israel-Bloom
Tell us a little bit about yourself and your background.
My name is Vered (Hebrew for Rose).
I live in Israel with my American husband and 2 teenagers.
My 19 years old daughter is a soldier. My 17 years old son is a student in high school.
My best creations!
VIBceramics is a one-woman business. I work alone and hand-build each ceramic item from scratch using the slab technique.
I create modern rustic stoneware dinnerware sets, plates and bowls, ceramic mugs and cups, and a variety of serving sets and dishes, for special meals with loved ones.
This is my second career.
I worked in high-tech for many years! becoming a mother, a change in worldview, and courage led me to decide on a change of direction.
After 22 years of working long hours in high-tech, I felt it was time for a change. I wanted more time at home with my daughter and son (then 5 and 3) and to live a life more in-tune with my heart and soul. I quit! I took some time before I established my handmade business.
What inspired you to become an artist?
After I quit my job as a manager in High-Tech, I finally had some free time. Among other things I started a ceramics class as a hobby and loved it!
I also started to volunteer in a ceramic workshop for those recovering from emotional crises. Creating, helping, and enjoying the little things life has to offer, truly made every day special.
It felt right. It felt good even when having to deal with life's challenges (and I did). Very soon, working in my small home studio became a daily thing. I created Judaica and dishes for our home and as gifts. People loved my work and encouraged me to sell… and here I am!
What is your speciality?
I hand build sustainable dinnerware. Natural, simple, and functional dishes for dining or serving. Dinnerware sets, plates and bowls, ceramic mugs and cups, and a variety of serving sets and dishes, for special meals with loved ones.
The dishes I create are large, lightweight, and durable.
All items are hand-built from scratch, using environmentally safe and natural materials from sustainable sources. Thanks to the multi-step process including two high-temperature kiln firing, all products are durable and well-suited for any use.
Great idea for a new home or a unique wedding gift.
Where do you take your inspiration from? Are you pursuing any themes?
My ceramic collections are inspired by the Mediterranean Sea and the beauty of nature here in Israel.
I use a variety of stoneware clay colors and mostly blue and green glaze colors.
I maintain the contrast between the materials and colors for an organic natural look. Just like the sea and sand / rocks.
The plates and bowls I make are relatively large, influenced by the Middle Eastern hospitality culture, where there are often family meals with plenty of home-cooked, delicious, and comforting food, made with love.
I design and create handmade ceramics, which I hope will add color and joy to people's homes and "Make every day special!" for them.
Do you take on commissions and create bespoke designs?
Most of the dishes I make are made-to-order. There are different sizes and shapes that I can make in the slab technique I use. On some of the items I offer personalization currently with no extra charge.
Which project have you enjoyed working on the most so far?
I love making complete dinnerware sets and matching serving dishes. Mostly for people that choose to add them to their wedding registry or for their new / renovated homes, and people that want to have items made in Israel.
I can easily imagine the table set in their homes for family and friends in happy gatherings. It makes me happy.
What do you want to achieve with your work and what are your wishes for the future?
I would like people all over the world to choose my dishes to personalize their home space for every day use as well as for special meals with loved ones, full of abundance and joy.
I hope to be able to create and sell ceramics, as a full time job, for many more years.
Where can we find your work?
I currently sell on Etsy, however hoping to have an independent website soon.
You can find VIBceramics on Pinterest, Instagram, Facebook, and Twitter.
Here are some links:
Website (soon) – http://www.VIBceramics.com
Etsy – https://www.etsy.com/shop/vibceramics
Pinterest – https://www.pinterest.com/VIBceramics
Instagram – https://www.instagram.com/VIBceramics
Facebook Page – https://www.facebook.com/VIBceramics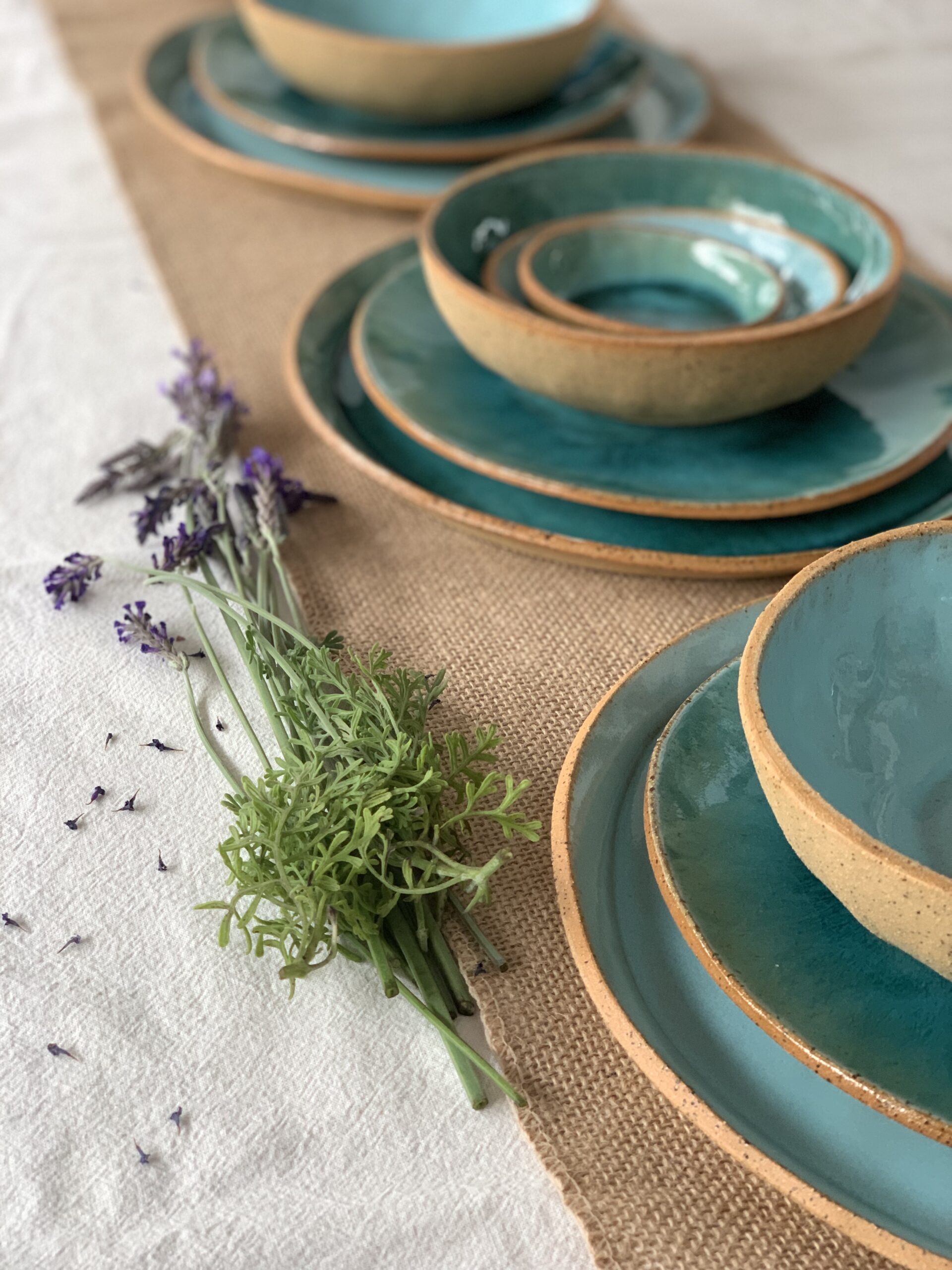 Photos: Courtesy of Vered Israel-Bloom
Video: Courtesy of Vered Israel-Bloom