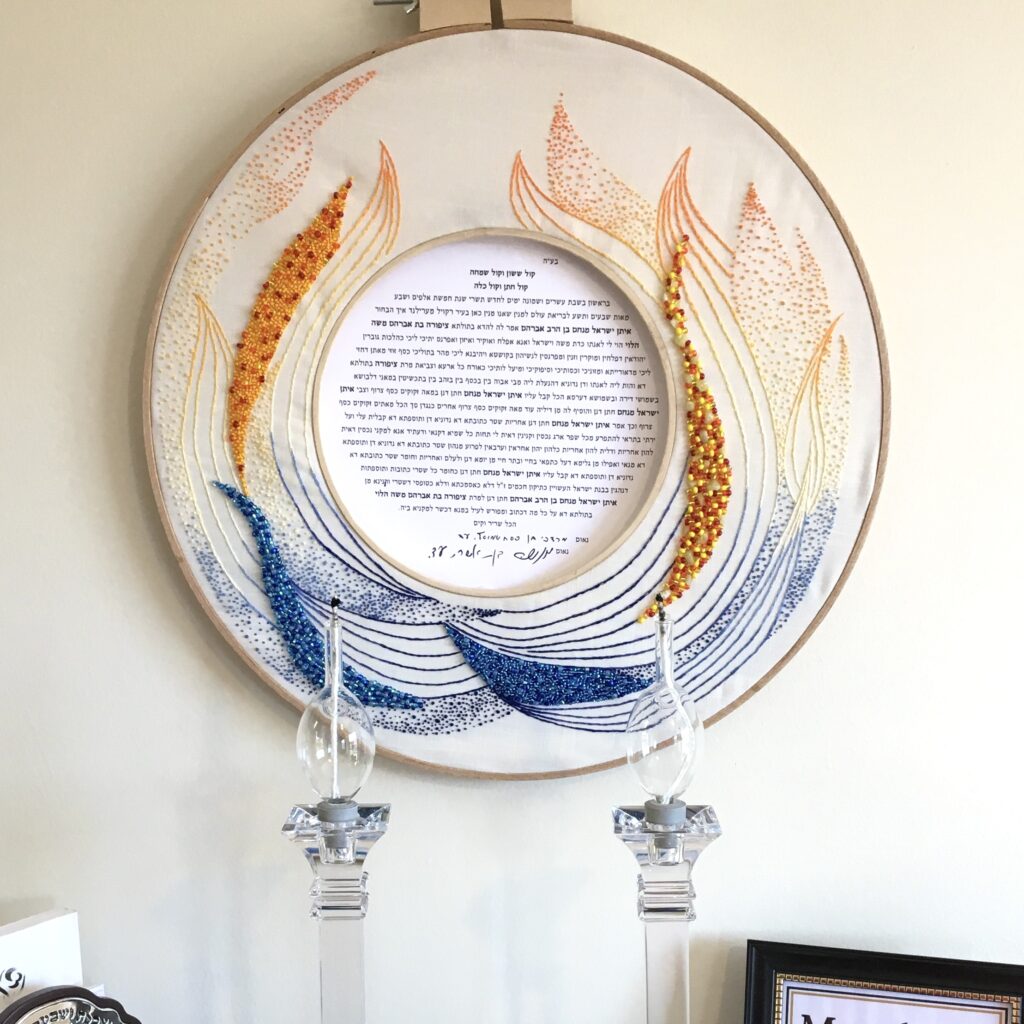 Photo: Courtesy of Tzippora Lasdun
Tell us a little bit about yourself and your background.
I have always loved creating art and expressing myself through visual media. In high school, it became clear that art was going to be my profession in some form, so I decided to attend art school for college. I graduated from the Maryland Institute College of Art in 2015 with a BFA in Illustration and a minor in Art History. Since then, I have been freelancing and selling my work online and at seasonal craft shows.
What inspired you to become an artist?
Art is the best way I know how to express myself and communicate who I am to the world. I can't remember ever wanting to do anything else but create art.
What is your specialty?
I specialize in hand embroidery and I absolutely love it. I had a college professor who taught me how to embroider and it was like a light bulb went on in me head. It is the medium that feels the most natural to me. I have embroidered portraits, baby blankets, wall art, and all kinds of Judaica.
How and where do you work?
I'm fortunate to have a small studio in my home. I try to keep normal work hours in my studio, working from the morning till early evening. It's all too easy to work around the clock, but I try to have some normal work/life balance.
What is the most indispensable item in your studio?
It's hard to answer this question because embroidery inherently requires a number of items, such as thread, fabric, needles, etc. I love growing my collection of embroidery threads and different color fabrics. I also use sketchbooks and an iPad for drawing my designs and making color studies. My iPad has made that process so much easier, so at this point, it's just as indispensable as the thread and fabric.
Where do you take your inspiration? Are you pursuing any themes?
Color has always inspired me so I try to experiment with different color palettes. Food is also something that repeatedly shows up in my work, especially the Sheva Minim (Seven Species). I think I always return to Jewish themes when I'm trying to create something new, which makes sense because it's such an important part of who I am.
What projects are you currently working on?
I'm currently designing a series of Judaica embroidery patterns so that other people can make their own embroidered art. There's a big market for downloadable embroidery patterns right now, but not many Judaica options. This way, people can create their own Challah covers, Matzah covers and more, without actually having to design the product from scratch. Each pattern comes with comprehensive instructions, so I hope even beginners will feel comfortable giving it a try.
What is your favourite item in your current collection?
It's not a recent piece, but my favorite work is the Ketubah I made for my wedding. When my husband and I got engaged, I knew I wanted to make my own Ketubah. We both wanted something personal and unique, so it made sense to create it myself. It was an opportunity to make something beautiful for our life and home, as well as a chance to experiment with color and technique. I loved working on it, and I would love the opportunity to make a unique Ketubah for another couple. Everyone deserves a beautiful, personal Ketubah, so why not have it custom made?
How do you know when a piece is finished?
Usually the process starts with a sketch and color study, so when the embroidery matches the sketch, that's pretty much the finishing point. With work that's more experimental, I always try to take a step back from the work and sit with it for a bit. There's a fine line between just enough detail and too much, so sometimes it's best to just leave a piece when I feel pretty happy with it.
Do you do bespoke work?
Yes, any time a client approaches me with a project, it is for custom work. Sometimes they have very clear idea of what they are looking for, and sometimes they're happy to let me run with an idea. Most of the time, I create a couple of sketches for them to choose from. Once they have decided on a specific design, I do a color study so they can have some idea of what the piece will look like. It's always so rewarding when they see the finished product, to know that they love this unique piece of art that was made just for them.
What was the first artwork you ever sold?
I have been making custom work for a long time, so it's hard to remember every project. I think my first commission was for an embroidered anatomical heart on a t-shirt. It was a gift for the client's niece who worked on a heart transplant team. The first piece I ever sold online was an embroidered pencil bag, something I still make.
Which project have you enjoyed working on the most so far?
Besides for the process of making my Ketubah, I most enjoyed working on a Hadlakat Neirot piece that I made as a wedding present for my best friend. It features the Sheva Minim (Seven Species) as well as the actual Hebrew text of the blessing. The pomegranate seeds are beads, which was so much fun to work on, and it felt great making a truly special gift for my friend.
What do you want to achieve with your work and what are your wishes for the future?
Right now I really want to keep creating unique Judaica art. It's something I love making and I want to share that with people. Judaica is an important part of Jewish life, so I want people to feel proud of the Judaica art they display in their homes. I would also love to do more commissioned Judaica work, like Ketubahs, Tallit bags, maybe even a Chuppah one day.
Where can we find your work?
You can find my work on Instagram (@chaistudioboutique), as well as on my website, tzipporalasdun.com. My shop is on Etsy, chaistudioboutique.etsy.com. You can contact me at chaistudio18@gmail.com.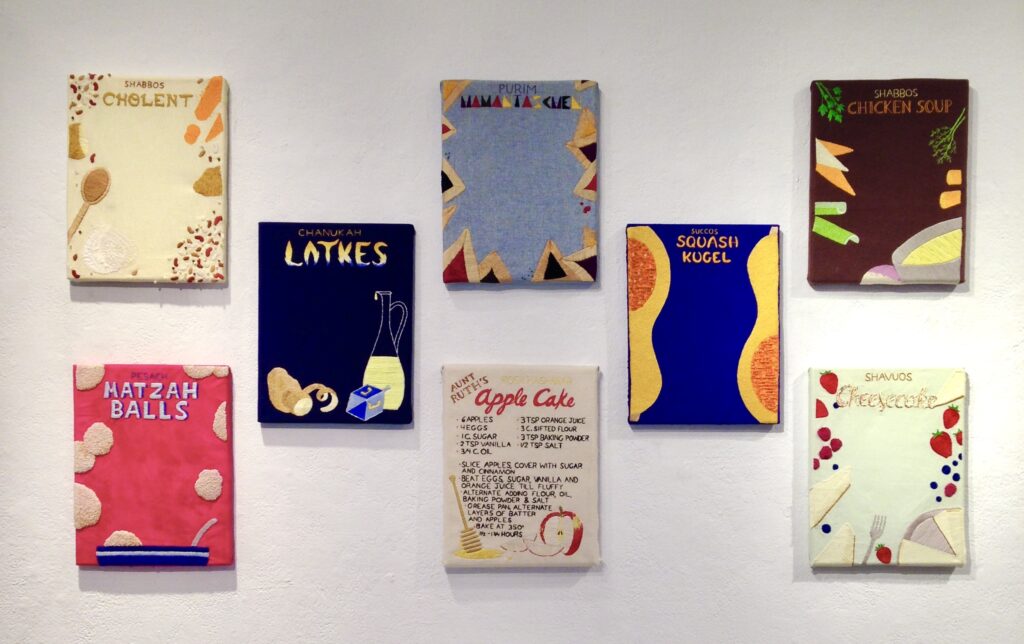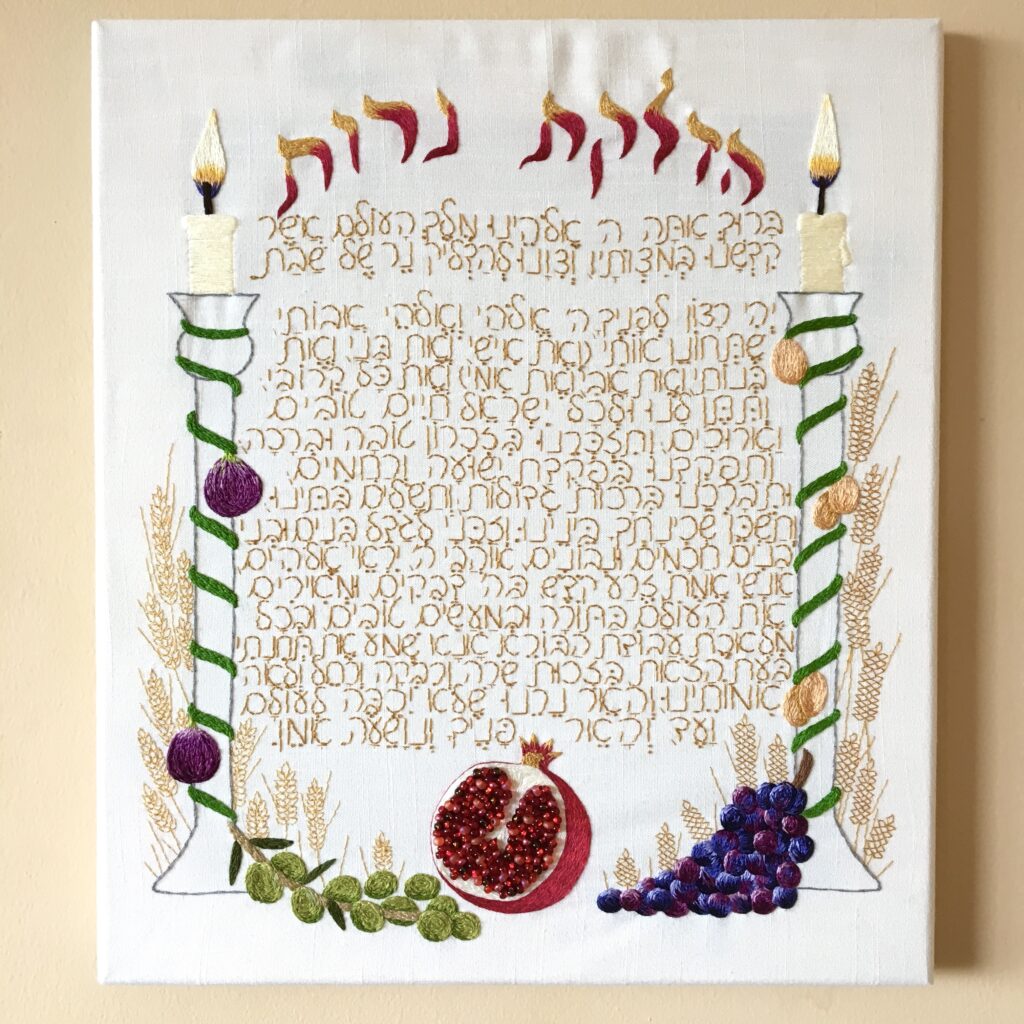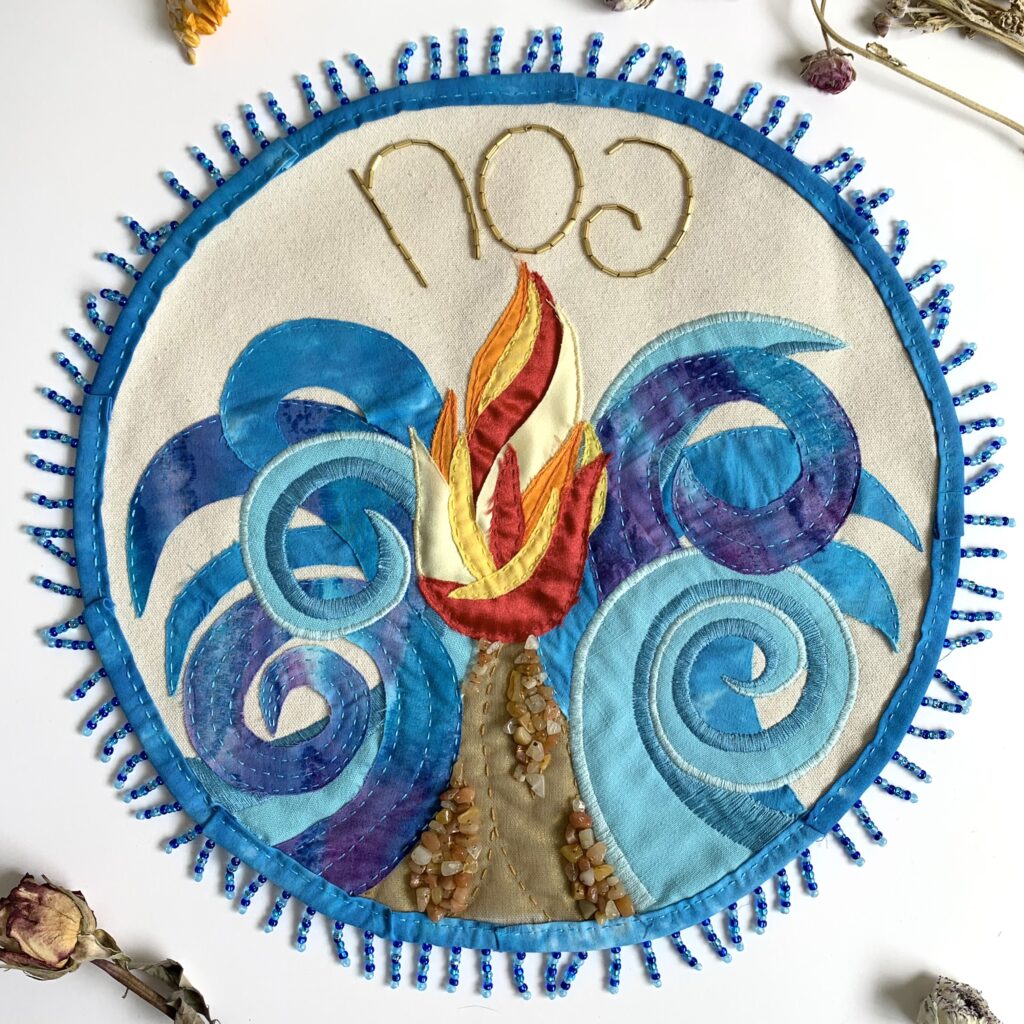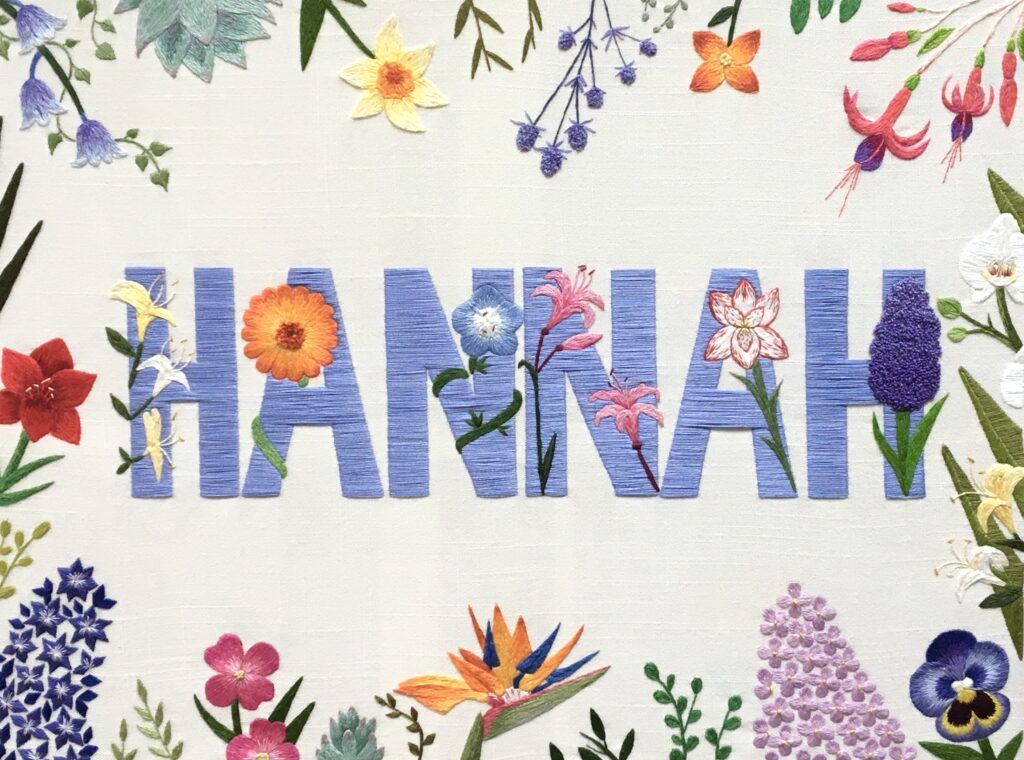 Photos: Courtesy of Tzippora Lasdun