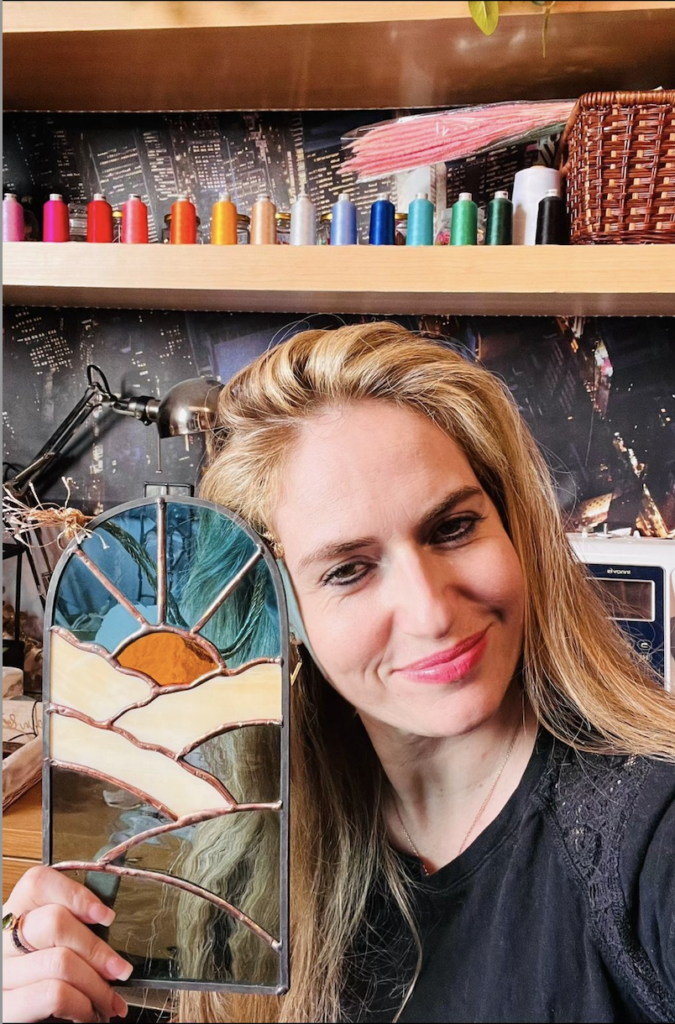 Photo: Courtesy of Talia C.
Tell us a little bit about yourself and your background.
I lived in Brussels, Belgium, for a large part of my life. I grew up with the love of my parents who always pushed me to listen to my dreams and to go ahead to achieve them. I am a very determined person and when I have a project, I put all my energy and all my heart into it. At 30, I left everything behind and moved to Tel Aviv with my adorable children, where I was lucky enough to meet my husband who is exceptional and gives me the strength to move forward. I have been passionate about glass art from a young age,I was always fascinated by the colours of glass and the reflection of light as it passes through it. I have always been very talented with my hands, but it wasn't until I was 28 that I started studying the art of glass and stained glass. Being so passionate about it, I am always looking to learn about the latest techniques, discover new machines and products on the market. I am not satisfied with what I have learned, but constantly strive to achieve perfection in my field. With more than 10 years of practice, I decided this year, to relaunch my business but with a larger scope.
What inspired you to become an artist?
I have a father who from a very young age took me to construction sites, where he introduced me to different materials and their uses. I loved these long conversations about the design to be chosen for this or that room.
What I like most is being in a studio. I have a feeling of happiness every time I am there, but also when I am in a shop that sells craft materials, or when I see glass creations. For me, bathing in this universe is a dream.
What is your specialty?
I am specialised in the technique of Tiffany stained glass as well as in the technique of painting on glass. I create objects that are perfect as gifts or to decorate your home or garden. I sell them on the internet all over the world.
I also create custom-made stained glass windows for individuals, professionals and synagogues.
How and where do you work?
I have my studio at my home in Tel Aviv, I manage everything from there.
Since I'm my own boss, I work on a tight schedule. I take care of everything, from design to sending packages, my website, and the daily feeds on various social networks.
What is the most indispensable item in your studio?
I feel like saying that everything is essential. I am attached to every piece of equipment.
But if I really have to choose, then I would choose my best performing grinder, which I ordered from the United States because it cannot be found in Israel.
Where do you take your inspiration? Are you pursuing any themes?
I am very attracted to landscapes, they make me dream. I take a lot of pictures when I travel and get inspired by places I dream to be. I like art deco design and I am also inspired by it. I also like to portray animals, fruits… I like to have a selection of articles but I will always have quality and class as my priority. I always think that every item should be able to be displayed as a trendy and chic decoration.
Do you do bespoke work?
Yes, of course. I I create stained glass windows for all shapes of windows or doors. The client brings me his design, if he does not have one, I provide patterns or I create a custom design according to his wishes.
I reproduce articles from my collection upon request with different colours.
Today, I am working on personalised stained glass windows with a name or logo.
I am open to new ideas and proposals, I love when clients share their requirements with me, so that I can respond to their request.
What projects are you currently working on?
At the moment, I am working on a project to create 2 rectangular stained-glass windows to be placed in a building entrance, and in parallel, I am developing new items to put for sale in my online shop.
What are your favourite items in your current collection?
I love all of my items so intensely that it is sometimes hard to part with them when they are sold. I work with my heart, a part of me is found in each and every one of them.
How do you know when a piece is finished?
​A piece is finished when it has the desired shine and when the finishing details are placed, such as the string to hang it.
What was the first artwork you ever sold?
It was more than ten years ago, when an acquaintance asked me to make a stained glass window for the door of his living room. This was my first challenge and it made me want to go ahead and customise stained glass windows to the client's specifications. When I saw the enthusiasm and recognition, I knew that this was the way to go.
Which project have you enjoyed working on the most so far?
I really liked the project for a hexagon-shaped stained glass window for a synagogue in Lod, Israel. I had been instructed to create a design by mixing 3 Judaic symbols, it was captivating and the result of the stained glass placed was breathtaking.
What do you want to achieve with your work and what are your wishes for the future?
I want to create and always create.
I would like to further develop international sales of the stained glass I create as well as to work continuously on stained glass projects for individuals and professionals.
Where can we find your work?
My website: https://www.talia-c.com/
My shop: https://www.talia-c.com/shop
My Etsy Shop: https://www.etsy.com/il-en/shop/TaliaCsArtwork
My Instagram: https://www.instagram.com/talia_c_art/
My Facebook Page: https://www.facebook.com/TaliaCArtwork
My Pinterest: https://www.pinterest.com/Talia_C_Art/
My YouTube Page: Diy My Passion
My TikTok: https://www.tiktok.com/@talia_c_art
My email: diymypassionbyt@gmail.com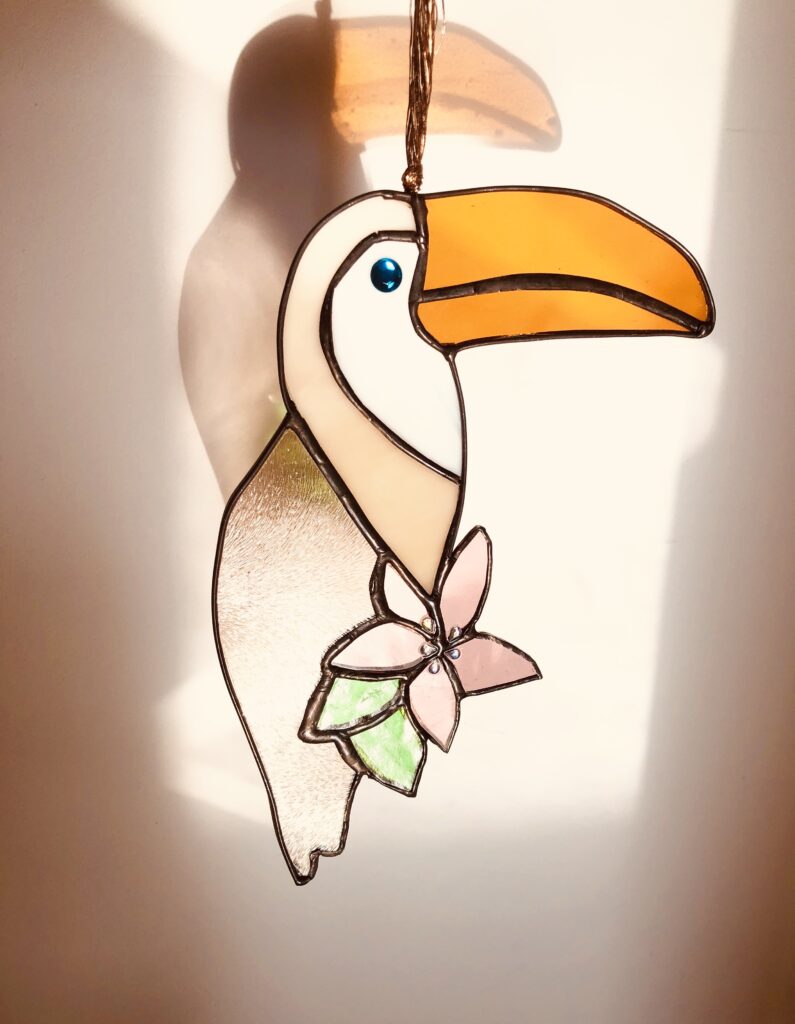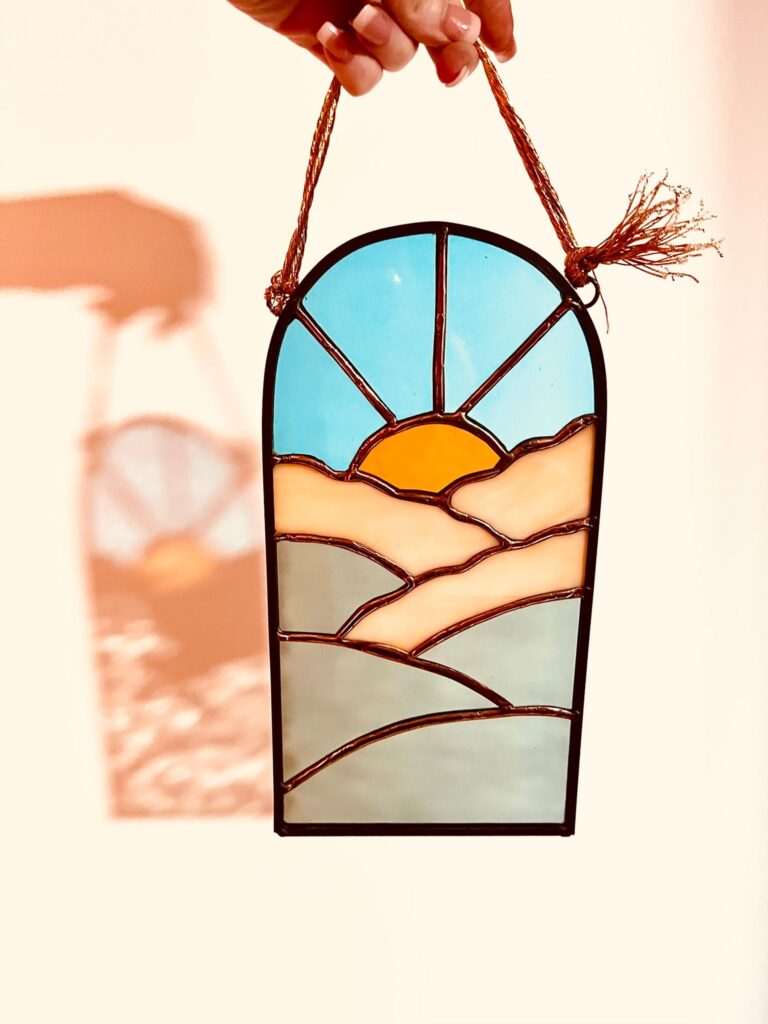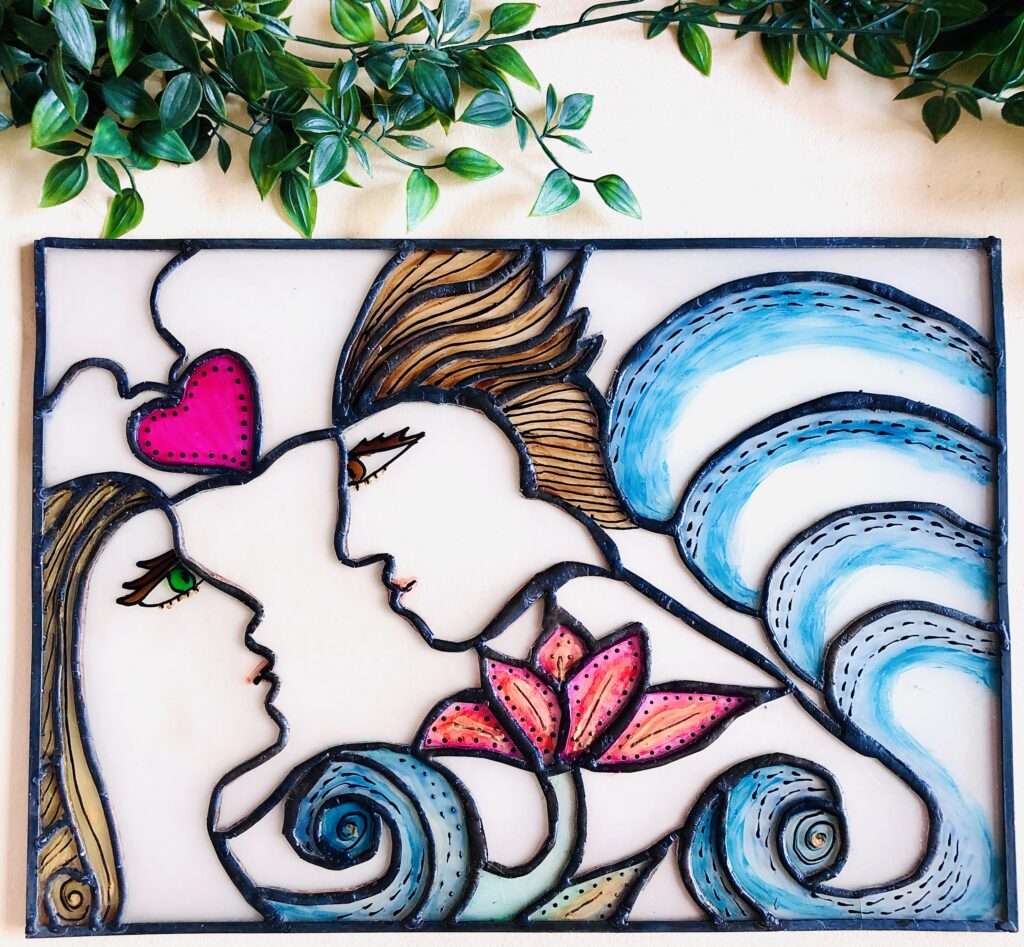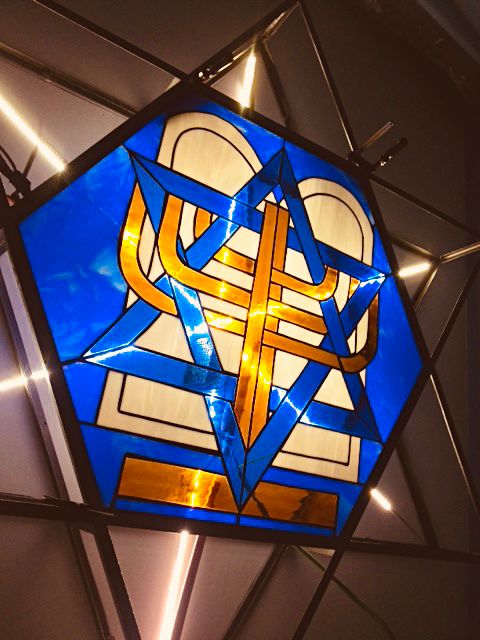 Photos: Courtesy of Talia C.