Photo: Courtesy of Sophia Proença
Sophia Proença is an artist, growing up between France and Portugal, showing the influence of both cultures. There have been exhibitions of her art work in Portugal, France, Italy, and the United States in New York City and Dallas, Texas. She has been represented by:
Matt Abramowitz Gallery in Dallas, Texas
David Hannay Art Movement in New York City
Pedro Oliveira Gallery in Porto, Portugal
Laurent Quenehen in Paris, France
Currently working on original art work
What inspired you to become an artist?
My artwork comes from a need to express and research.
What is your speciality?
My visual artwork develops in the study of calligraphy and the use of Indian ink.
Where do you take your inspiration from? Are you pursuing any themes?
The subjects of my visual artwork are very contrasting and varied. However, the theme I have been working for the past few years is focus to the study of the body… and of perception.
Do you take on commissions and create bespoke designs?
YES!
Which project have you enjoyed working on the most so far?
All of my projects are linked and represent the evolution of each series of my visual artwork, all my projects are a research and are important for me.
What do you want to achieve with your work and what are your wishes for the future?
My visual artwork will allow me to continue my research and to express myself… and I wish to continue my exhibition projects.
Where can our readers find your work?
My Social Media:
instagram.com/sophia.proenca
facebook.com/Proenca.Sophia
proenca-sophia.tumblr.com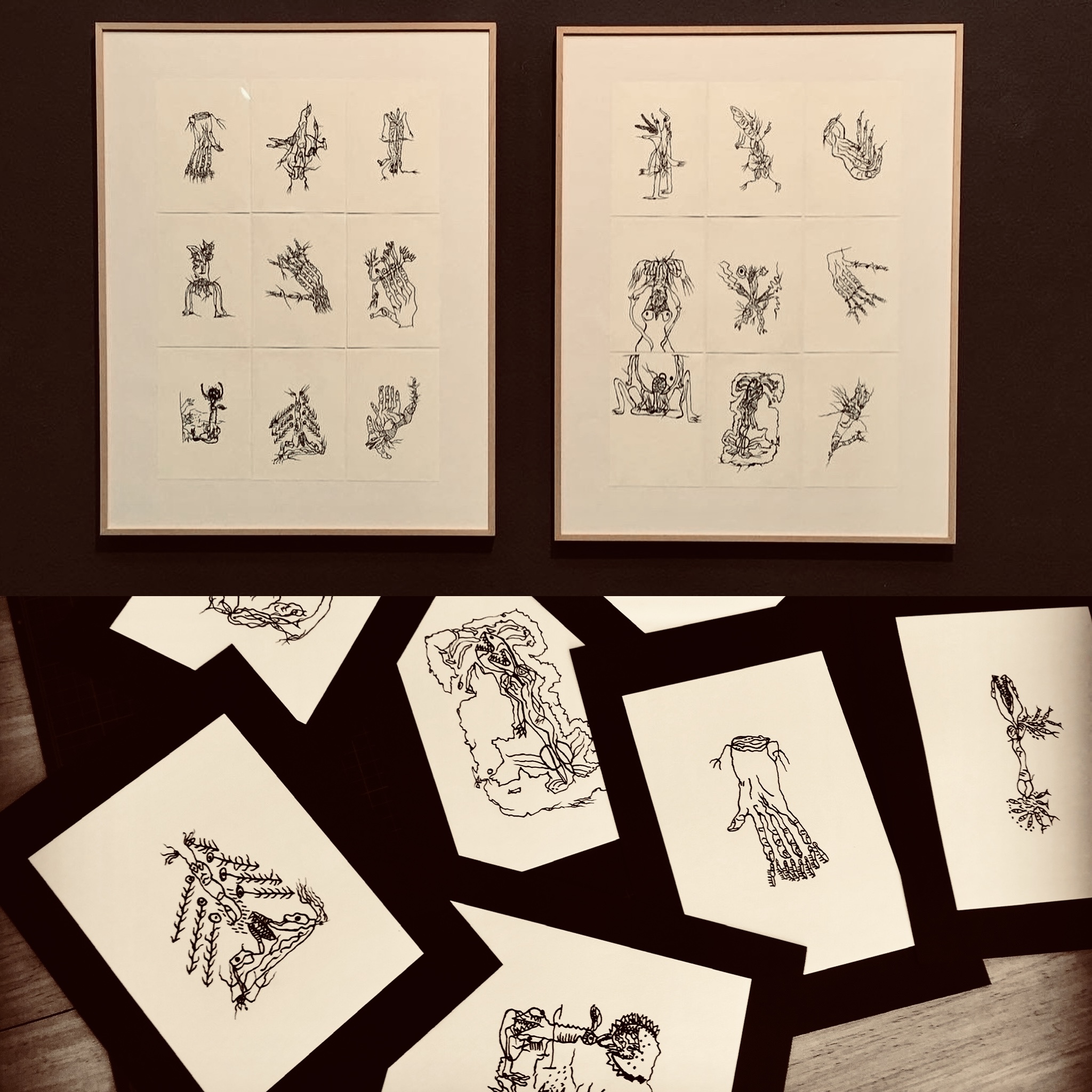 Photos: Courtesy of Sophia Proença