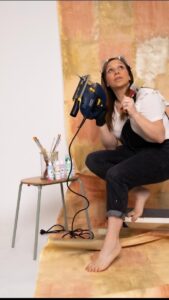 Photo: Courtesy of Shirley Lellouche
Tell us a little bit about yourself and your background.
My name is Shirley, I am 36 years old and I am the founder and designer of the brand Liley_arts.
What inspired you to become an artist?
Since my earliest childhood I have always designed artwork or clothing, I love everything that touches the field of art.
What is your specialty?
My specialty is wood cutting and resin art.
How and where do you work?
I work in my living room.
What is the most indispensable item for you in your work?
I would say the most indispensable item for me is my jigsaw which helps me cut different shapes and forms out of wood.
Where do you take your inspiration? Are you pursuing any themes?
I find inspiration a little bit everywhere in everyday life. A simple graffiti in the streets and its colours for example may give me an idea for a future design. I also create religious objects.
Do you do bespoke work?
Yes, I accept bespoke orders as well.
What projects are you currently working on?
I am currently working on my Passover collection, coasters for both the Kiddush cup as well as regular glasses.
What is or are your favourite items in your current collection?
I don't really have a favourite, they are all my little babies, but I would maybe say my first piece of resin art displaying the Israeli flag.
How do you know when a piece is finished?
I know that a piece is ready when everything that I have imagined in my head is finally in front of my and I tell myself that it is done.
What was the first artwork you ever sold?
My first artwork ever sold was a set containing a Challah board, a Kiddush cup, and coasters.
Which project have you enjoyed working on the most so far?
I would say my Passover plate. I spent a lot of time asking myself how to raise the height of it.
What do you want to achieve with your work and what are your wishes for the future?
My biggest wish would be to have my own studio space to create beautiful pieces the entire day and to be able to live my passion.
Where can we find your work?
You can find my work on both Facebook and Instagram.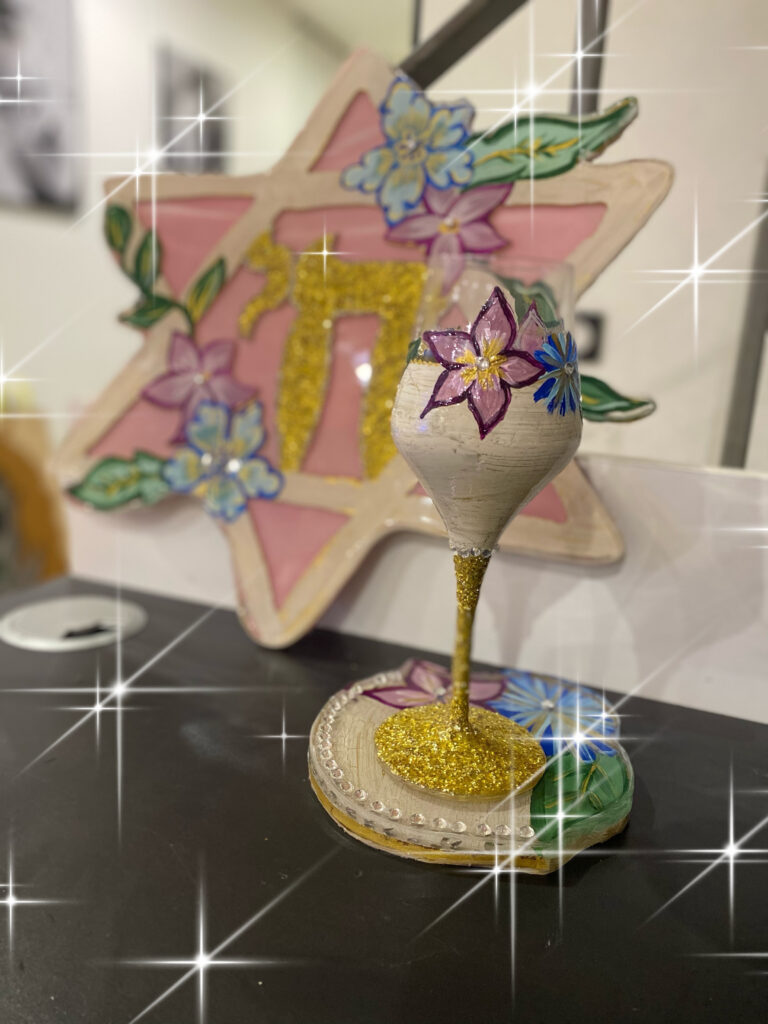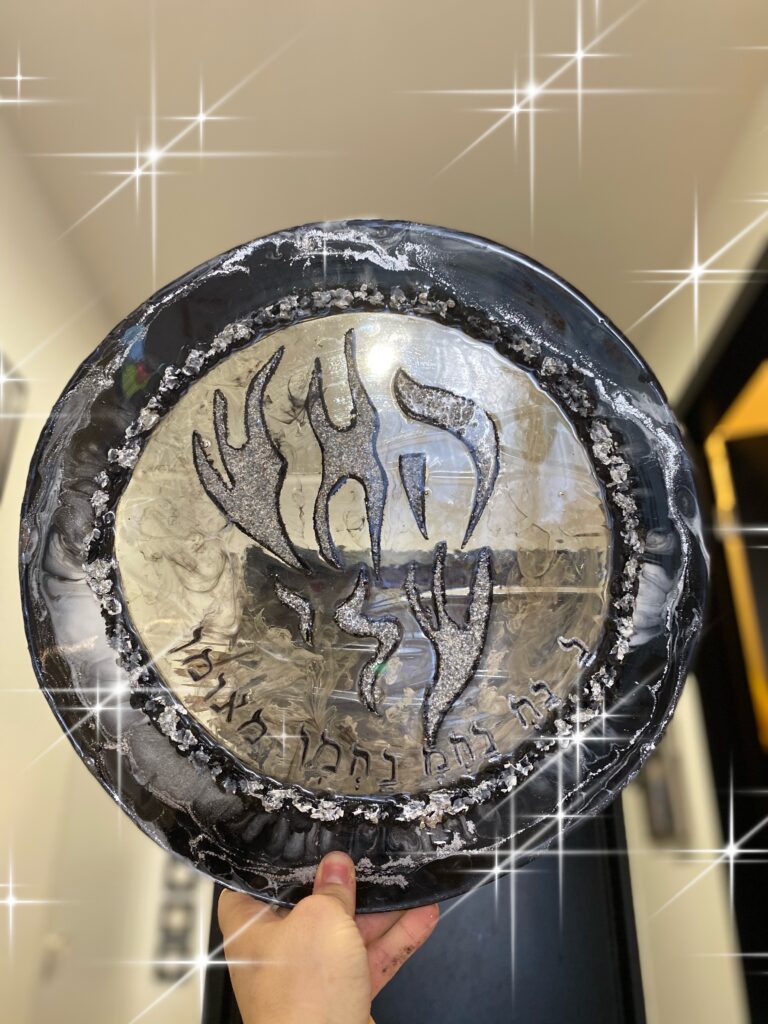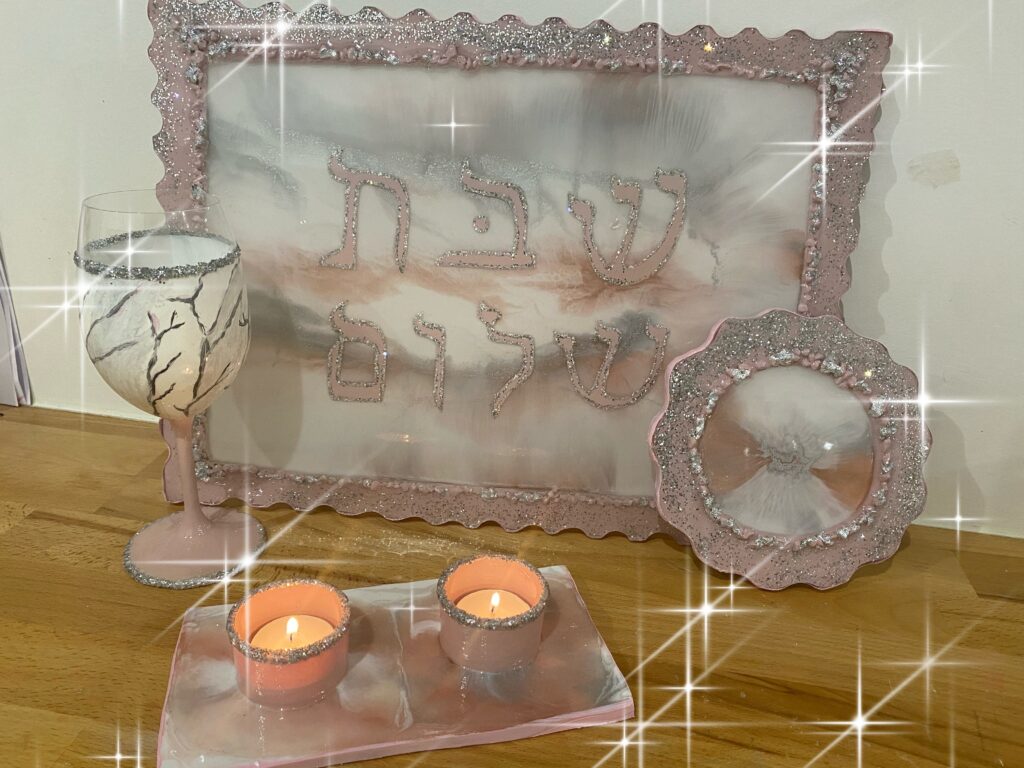 Photos: Courtesy of Shirley Lellouche