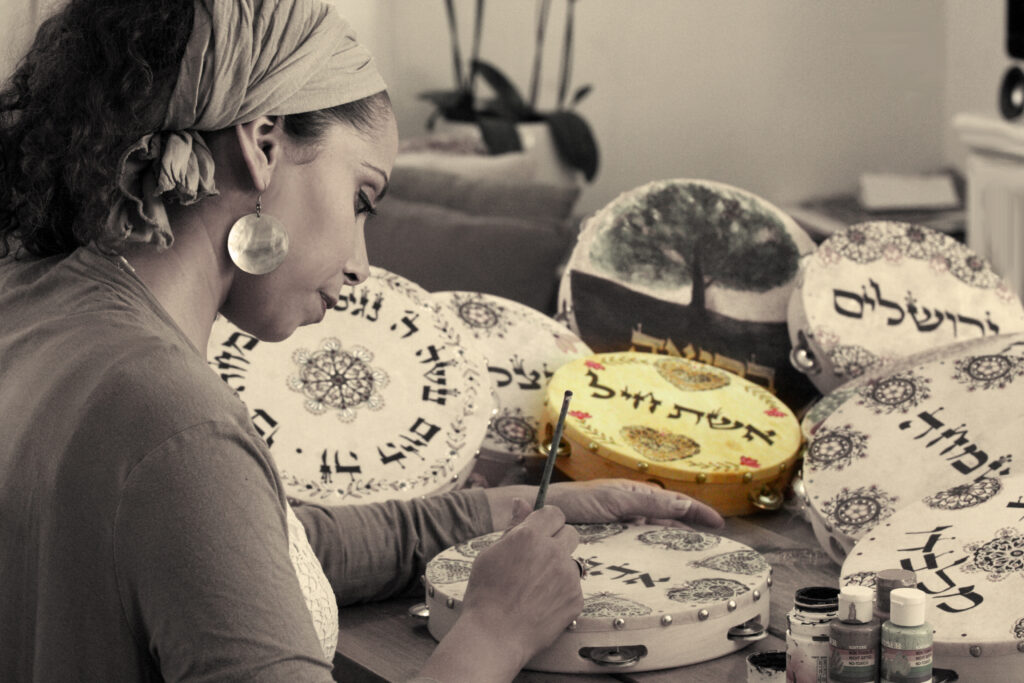 Tell us a little bit about yourself and your background.
I'm Shira Haivri, 36 years old, artist, wife and a mother of 4 amazing children.I come from a secular family with a mixed background of Polish and Yemenite grandparents,and was born in Hod Hasharon/Israel, where I was raised.
What inspired you to become an artist?
I always loved art. Since my childhood, I was busy creating and exploring various materials. My dream was to travel after my army service and to study art in Italy. My wish came true, only in The Netherlands, where I obtained my bachelor's degree at "The Royal Academy of Fine Arts" in The Hague.
What is your specialty?
I paint and write psalms/names/texts on drums and tambourines;people purchase them for their home, weddings and as gifts.
How and where do you work?
I work from my studio at our home in Bet Arye/Israel. To me it's a fulfilment of my dreams to be able to create my art and raise my family with a spiritual vibe here in Israel. Being a fulltime mother, and a full time artist doesn't leave me with a lot of sleep, but I do have much joy and satisfaction in my life!

What is the most indispensable item in your studio?
Drums/tambourines and Mezuzah cases.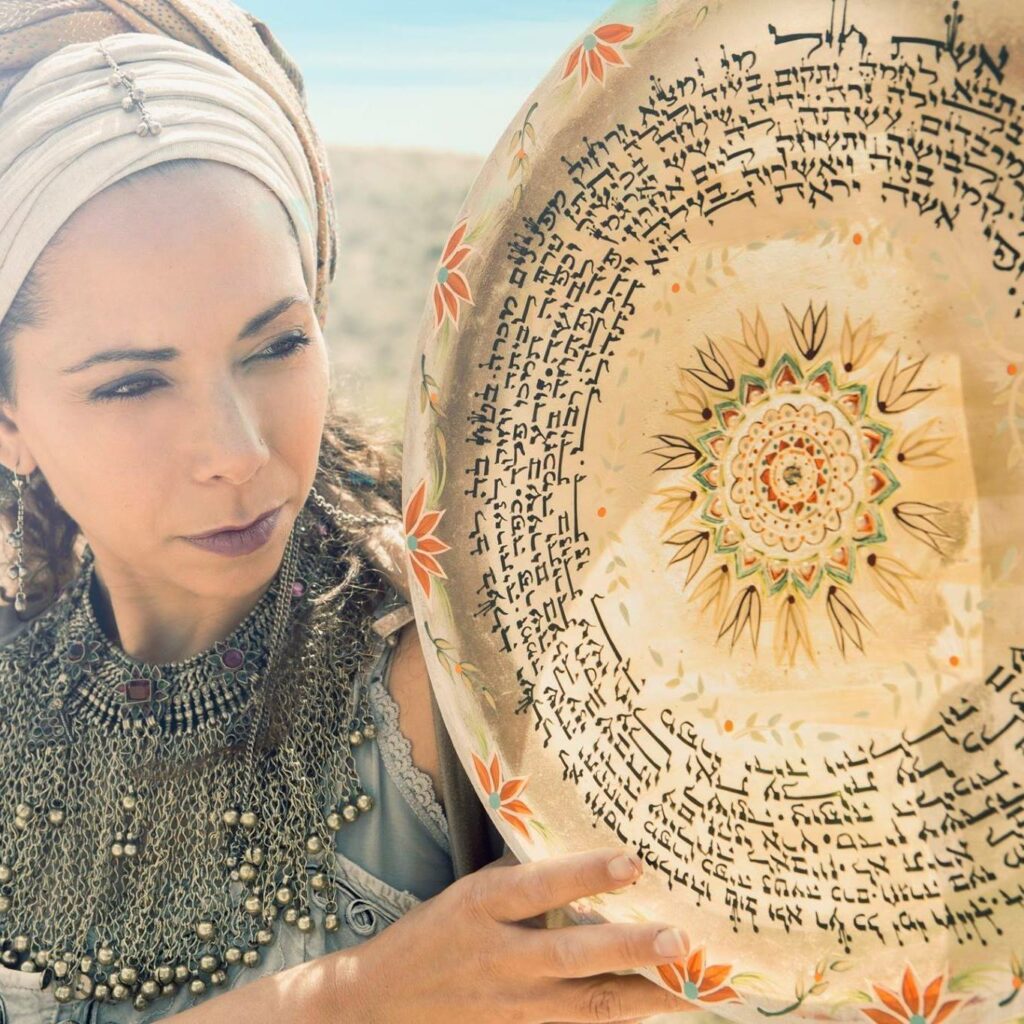 Where do you take your inspiration? Are you pursuing any themes?
Inspiration comes from life, nature and the text itself. Also from flowers and geometric shapes, which are always an inspiration. I can also imagine new art pieces while praying.
What projects are you currently working on?
I host many workshops for women from all over Israel. In this context we talk about the meaning of redemption, I tell my story, and I teach and show techniques of how to make your own tambourine.
What is your favourite item in your current collection?
My favorite piece is a frame drum I have painted for Israel's 70 years anniversary, with the 70 names of Jerusalem and the temple. It is decorated with pearls and 24K gold leaves, and I dream about it being hung in the third temple.
How do you know when a piece is finished?
I have the concept in my mind, so when it's finished I just feel it.
Do you do bespoke work?
I mainly create personalized items, in which I work on the entire design: colors, size, text, and paintings according to the client's wishes. You can visit my Etsy shop and discover different designs; I can imagine that you will fall in love with at least one of them! Many people like to have special gifts for weddings (a tambourine with the bride's blessing on the back), new babies, Bar/Bat Mizvah, and other occasions.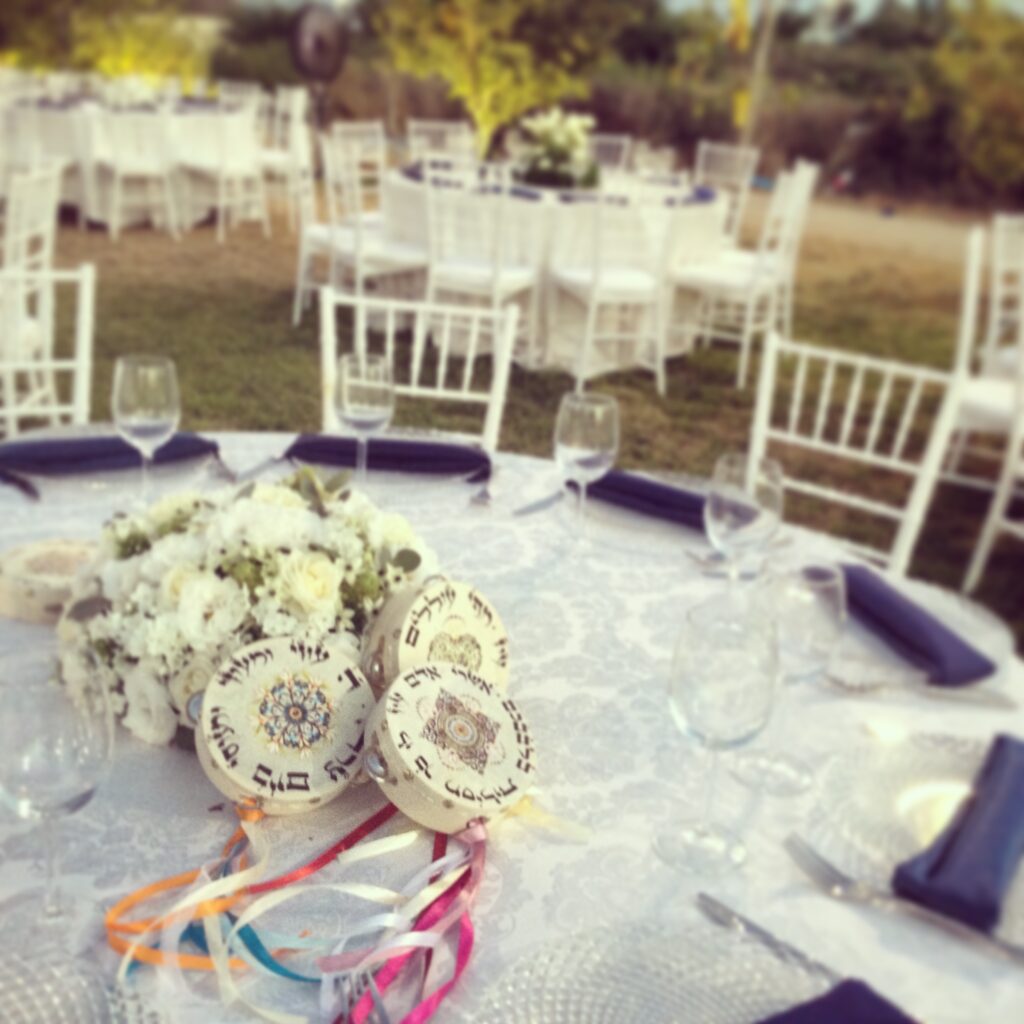 What was the first artwork you ever sold?
My first artwork I have sold was a small painting of a Dutch girl and my teacher, Ricky, bought it from me. She used to collect fresh art she liked. For me, this was a big compliment.
Which project have you enjoyed working on the most so far?
A few years ago, I've created 450 tambourines for "Lev Haolam", a pro-Israel organization which sends packages to its supporters all around the globe.That was the beginning of my speciality, painting on tambourines, and a great start too!
What do you want to achieve with your work and what are your wishes for the future?
I feel a great mission spreading my tambourines, which are a Jewish symbol of salvation and redemption. By adding Hebrew Calligraphy with ink and traditional pen to my art, it gives it a spiritual vibe I wouldn't want to miss. I want people to believe, to enjoy my work, and to feel hope every time they see it. I personalise all of my designs, so that everyone can have their own special text/their name on it and really feel connected to their drum. My wishes for the future are for my art to reach more people, tell my story, and to continue with my tambourine workshops.
Where can we find your work?
You can follow me on Instagram and Facebook, and see more of my art on ETSY.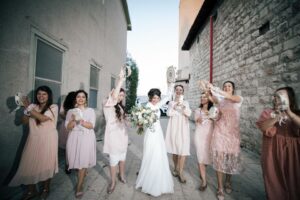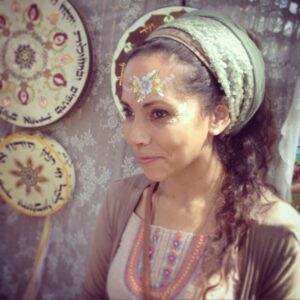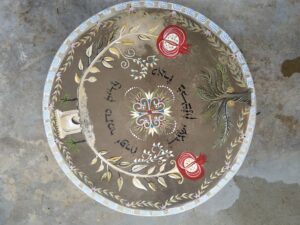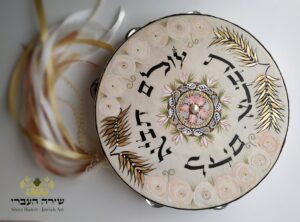 Photos: Courtesy of Shira Haivri