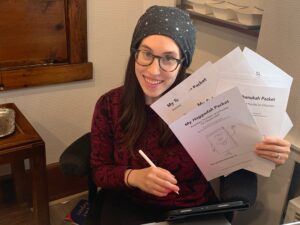 Photo: Courtesy of Sari Kopitnikoff
Tell us a little bit about yourself and your background.
I'm a digital artist and educator from New Jersey. I've been doodling and drawing ever since I could hold a pen. In fact, my classroom notes from all my years as a student are filled with drawings in the margins. During college, I participated in a joint program at FIT, where I studied computer graphics. After college, I got a masters in Jewish Ed and a certificate in experiential Jewish education, and now I focus on creating educational and relatable Jewish art.
What inspired you to become an artist?
It's something I've always loved doing. Drawing relaxes me, gives me pleasure, helps me process things, enables me to express myself, allows me to create meaningful gifts… I don't know what I'd do, or even who I'd be, without art.
What is your specialty?
Digital art. I love simply capturing complex topics.
How and where do you design?
Anywhere. My favorite drawing program is Procreate on my iPad, and I love its portability. But I'm totally a homebody, so when I say anywhere, I mean either the living room, my bedroom, or the dining room.
What is the most indispensable item in your work?
My Apple Pencil. Or maybe my iPad charger. Oh, I know. The "Undo" feature. That alone is one of the reasons why I love digital art.
Where do you take your inspiration? Are you pursuing any themes?
There are two kinds of artists: artists who notice the world around them and artists who notice the world inside of them. I'm the latter, and my inspiration usually comes from my thoughts or feelings. I also get inspired by whatever is going on in the world. Some of my most popular pieces on Instagram were thought of and sketched only minutes before.
In general, my theme is the joys of being Jewish. Sometimes there's a bit of humor, sometimes an inspiring message, but my art always has a positive focus.
Do you do bespoke work?
Rarely. I'm very picky about the work I take on. I'm an independent thinker, so I don't love working on someone else's vision. But when an idea comes along that really speaks to me, I take it on. For example, I just illustrated a reusable sticker Matza playhouse for Yael Buechler from Midrash Manicures. When she pitched it to me, I loved the sound of it, and I was excited to help her make it happen.
What projects are you currently working on?
Lately, my focus has been using art to develop educational programs and games, and I love it so much. So if you ever want to know what project I'm currently working on, it's the next upcoming Jewish holiday.
What are your favourite items in your current collection?
A few months ago, I started creating virtual challenges: escape-room-like games. I spend hours illustrating the various pages, clues, and puzzles, and I am so attached to each game. I love that the art is interactive, and people of all ages and backgrounds can engage with it.
My best one yet is the Pesach game I just released. It's called Find Freedom, and I had fun creating Egyptian style art, but in a modern, appealing, colorful way,
How do you know when a piece is finished?
I'm a little impulsive with my art sometimes. I finish making something and right away want to share it with the world. I make sure to check with at least one other person before posting, to make sure it doesn't just look finished to me.
What was the first artwork you ever sold?
I've been drawing forever but I only started selling products a year ago. I drew a series of proud Jews, which ended up being very popular. They were silhouettes of Jewish people from all different backgrounds. Each had a splash of blue – an accessory or head covering that showed they were Jewish. I posted this when there was an increase in antisemitism directed towards people who were visibly Jewish. I captioned it: Thank you for wearing your Jewish pride with pride. There was a great response to the drawing, so I decided to make it into proud Jew stickers. Immediately after I announced it on my page, I got an email that an order came through. I was so excited. When I opened it, I saw the order was from my husband, who was sitting in the same room as me… So I didn't make money on my first order, but it was nice to feel supported. And he was the perfect first customer of what has become a thriving business.
Which project have you enjoyed working on the most so far?
Last year, I did a series on people's Jewish names. I loved learning the stories behind why people are called what they are, and their connection to their names. I also did another series on powerful Jewish women, past and present, and it inspired me. But I usually enjoy whatever project I'm in the middle of working on.
What do you want to achieve with your work and what are your wishes for the future?
My goal always has been, and continues to be, to spread positivity about Jewish life and to help people find the joy in Judaism.
Where can we find your work?
My products are for sale at thatjewishmoment.com/shop, and you can find me on Instagram and Facebook.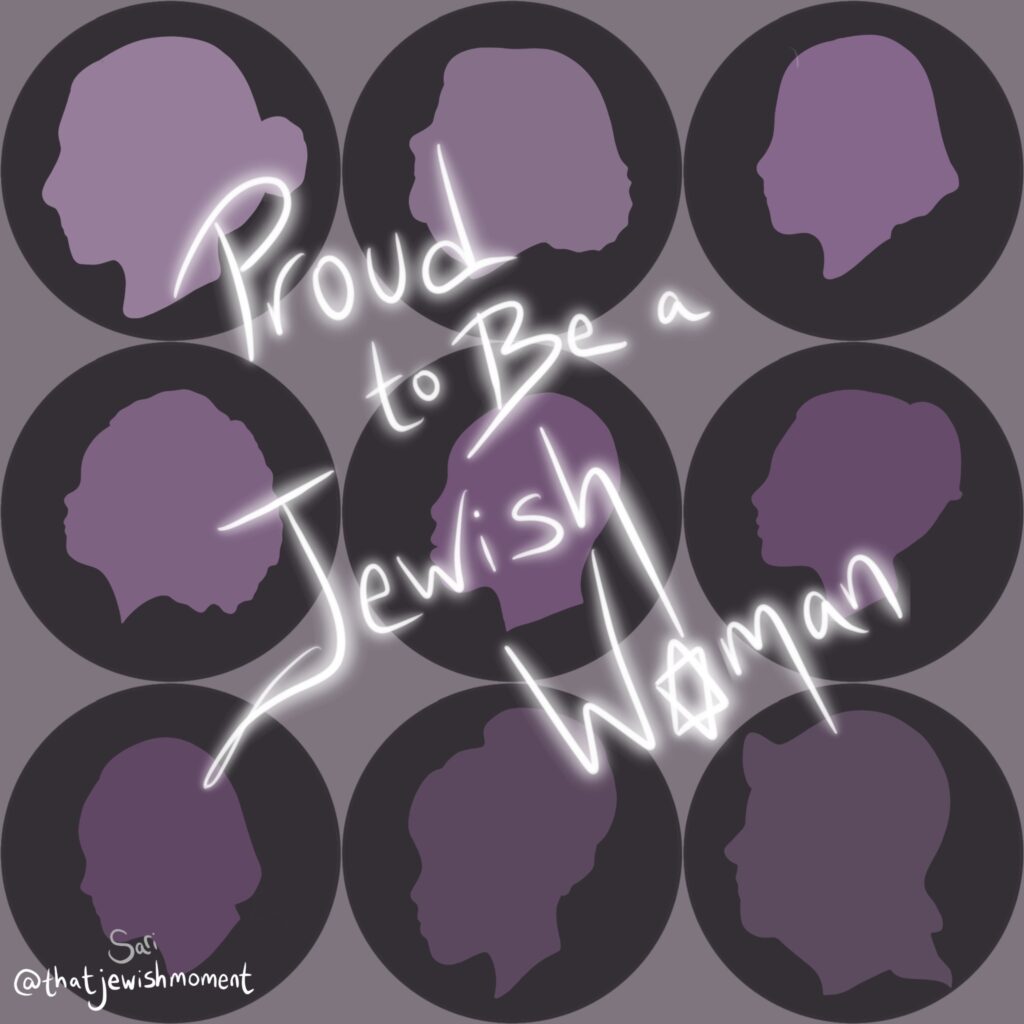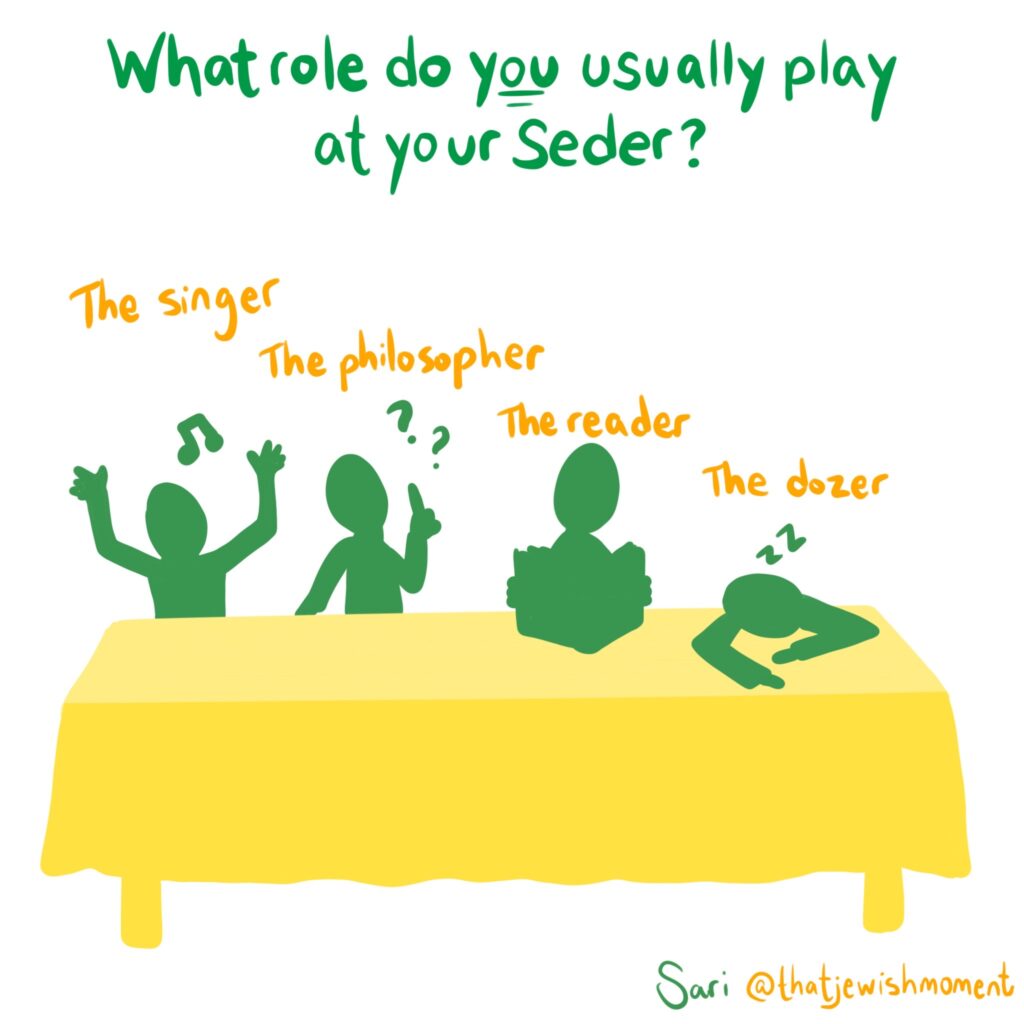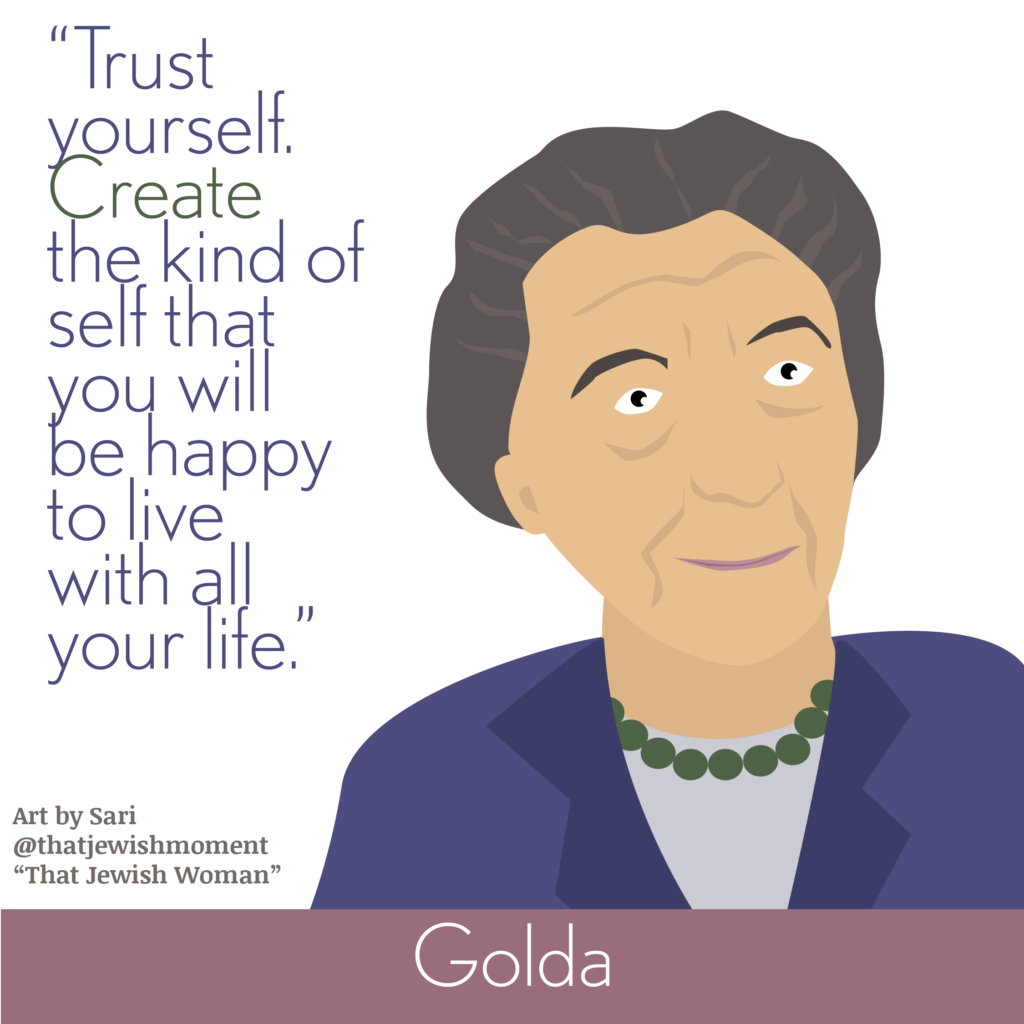 Photos: Courtesy of Sari Kopitnikoff