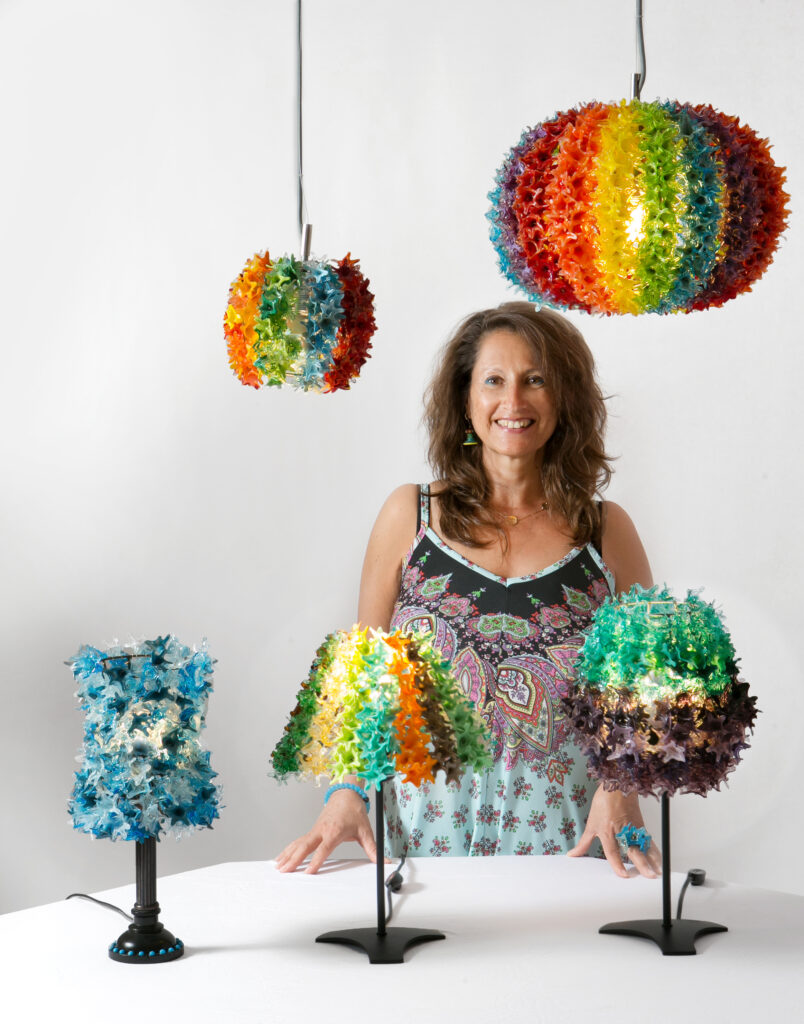 Tell us a little bit about yourself and your background.
My name is Sari Glassman, I'm a mother of Gaia and Elai (daughter and son), Maggie, Shadow, Leo, Julu (our dogs) and Goni (our iguana that passed away in 2011).
I have created this place thanks to my son Elai, who was born with cerebral palsy, and brought back art to my life.
Art and mathematics have been an integral part of my life since I can remember – warring with each other for my leisure time and occupation. In the last two decades, mathematics has been the one to take forward stage as I worked as a Mathematics Teaching Instructor. Despite this, art and my artistic side have always appeared in my work, and also as a major part of the mathematical assignments I wrote.
In 2002, Elai was born, diagnosed with cerebral palsy. With the discovery of this, I resigned from the Ministry of Education in order to dedicate myself to him, in order to allow him to fulfill as much of his potential, and, to become as independent as possible.
Since 2002, art and crafting are my sanity. Thanks to it, I can cope with the most challenging experience of my life.
What inspired you to become an artist?
I create since I remember my self.
What is your specialty?
Lampwork beads and knitting with metal wire.
How and where do you work?
In my home studio.
What is the most indispensable item in your studio?
My sea anemone light fixture.
Where do you take your inspiration? Are you pursuing any themes?
From life, nature.
What projects are you currently working on?
Giant light fixture.
What is your favourite item in your current collection?
A turquoise octopus light fixture.
How do you know when a piece is finished?
I feel it. Sometimes it takes a few changes until I am happy with the result.
Do you do bespoke work?
Yes I do. I enjoy them the most.
What was the first artwork you ever sold?
A turquoise metal wire knitted bracelet.
Which project have you enjoyed working on the most so far?
My first light fixture.
What do you want to achieve with your work and what are your wishes for the future?
I wish to succeed selling my light fixture collection.
Where can we find your work?
https://www.etsy.com/shop/gaialai/
https://www.etsy.com/shop/sariglassman/
Facebook: @SariGlassmanbeadsandjewelry