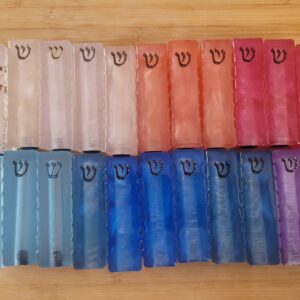 Photo: Courtesy of Yid Knacks
Tell us a little bit about yourself and your background.
My name is Ryan Bernknopf and I was born and raised in Toronto, Ontario, Canada. I am 38 years old, with a superstar of a wife Talia and two young boys, Nathan and Casey. I grew up in a traditional conservative household and now proudly have a shomer shabbos home, thanks to my tzadik of a boy Nathan.
What inspired you to become an artist?
I've always had an appreciation for working with my hands but never really explored the avenue until later in life. At 26 years old, I was offered an opportunity to start an electrical apprenticeship and I haven't looked back. Near the beginning of covid, I was struggling to find something to do with my time as I couldn't fill it with my regular stress release activities. A cousin of mine, shout out to Sara D, dared me to try to create using epoxy resin and I haven't looked back. I've made many products but I've put a focus on Judaica over the past 4 months.
What is your specialty?
Right now, I have a heavy focus on mezuzot but have also created some beautiful candelabra trays and started to make challah boards as well.
How and where do you work?
For now, I create in my lounge area after the kids go to sleep. Thank goodness we're moving in less than 2 months and I will have my own small space in which I can create.
What is the most indispensable item in your work space?
The most indispensable items are my molds. Without them I wouldn't be able to create like I do.
Where do you take your inspiration? Are you pursuing any themes?
I really take inspiration from everyone around me. I'm always asking for opinions and commentary. I ask for an honest evaluation of my work so I can improve a little bit every time I create something new. I am looking to trying out Judaica themed clocks when I have some time.
Do you do bespoke work?
Most of the items I make are custom made. Every time make a new mezuzah colour, it's usually because someone has asked for it. My candelabra trays are also always colour and wording customizable.
What projects are you currently working on?
Right now, as I've been so blessed as to be able to put my mezuzahs on to shelves in 3 stores, my focus has been on that. Unfortunately, working full time as an electrician does not allow me to work on multiple items at a time.
What is your favourite item in your current collection?
My first candelabra tray is my most favourite piece so far. Working with my client, we found the perfect colour mixtures and a beautiful saying to go along with it!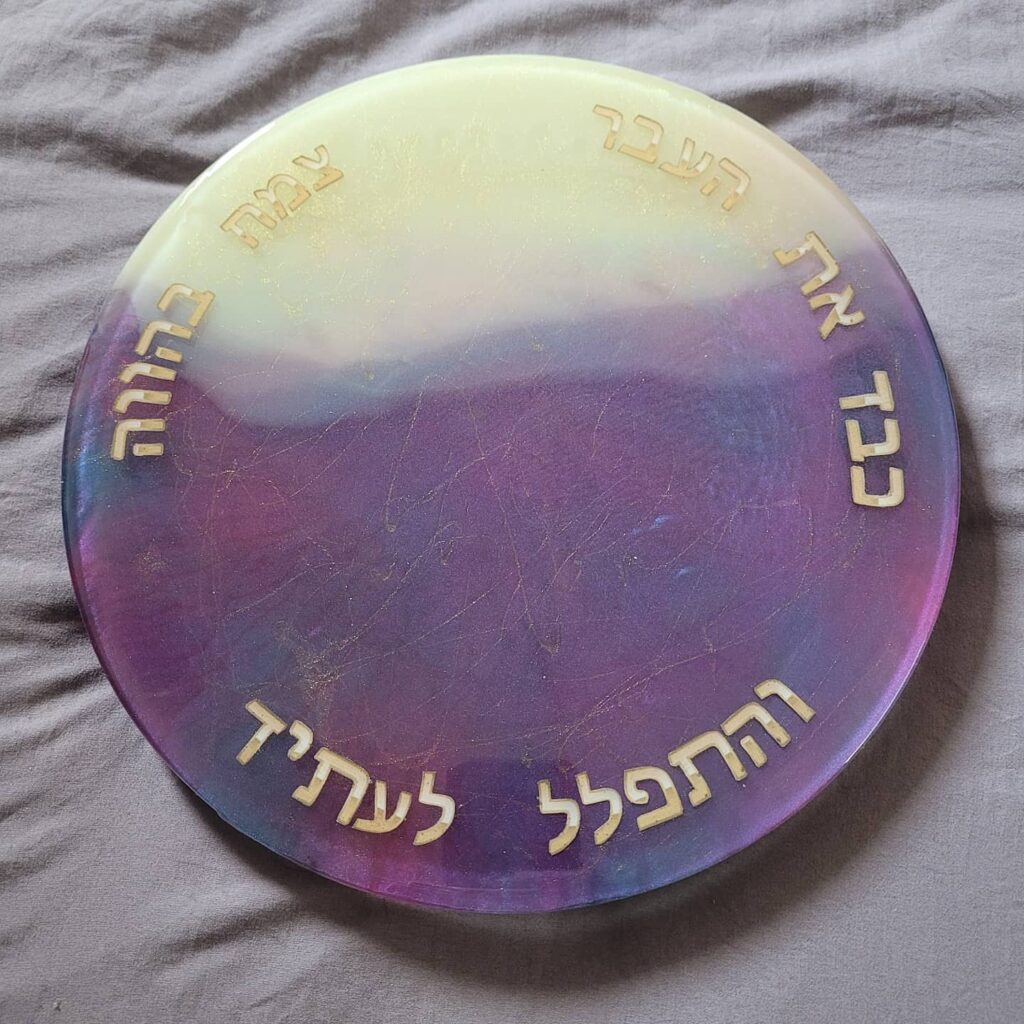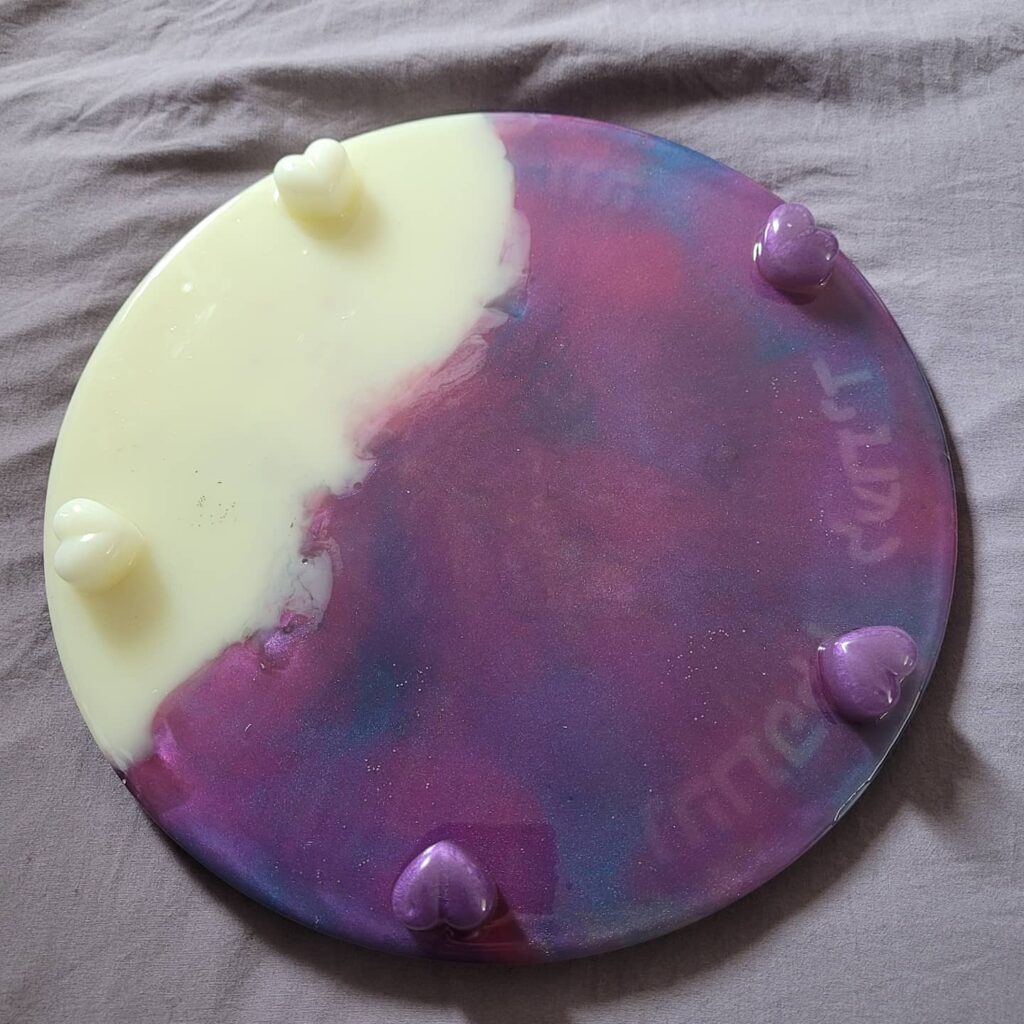 Photos: Courtesy of Yid Knacks
How do you know when a piece is finished?
As an artist, it never seems finished. I've learned though that the best items are usually the ones less tweaked. If you mess with it too much you're going to ruin it.
What was the first artwork you ever sold?
The first items I really sold were drink coasters. They are still very popular.
Which project have you enjoyed working on the most so far?
I think the candelabra trays because each one is totally unique. Mezuzot are also fun because I have so many colour options that I can use.
What do you want to achieve with your work and what are your wishes for the future?
Right now, I am just satisfied that I get to see my work appreciated. Nothing gives me greater pleasure than to get a picture from a client, with my work displayed in their home. It's a true honour. One day, I'd love to be working with resin full time.
Where can we find your work?
You can find my work at: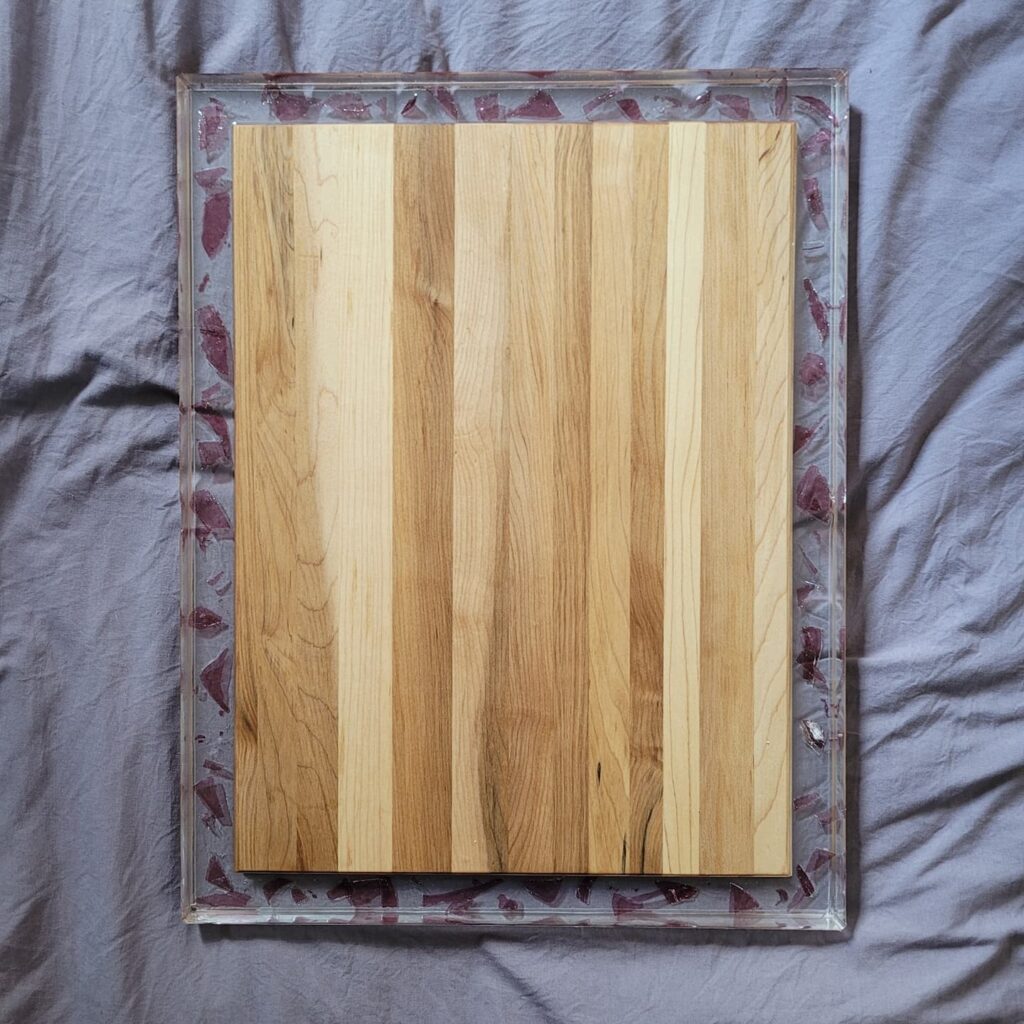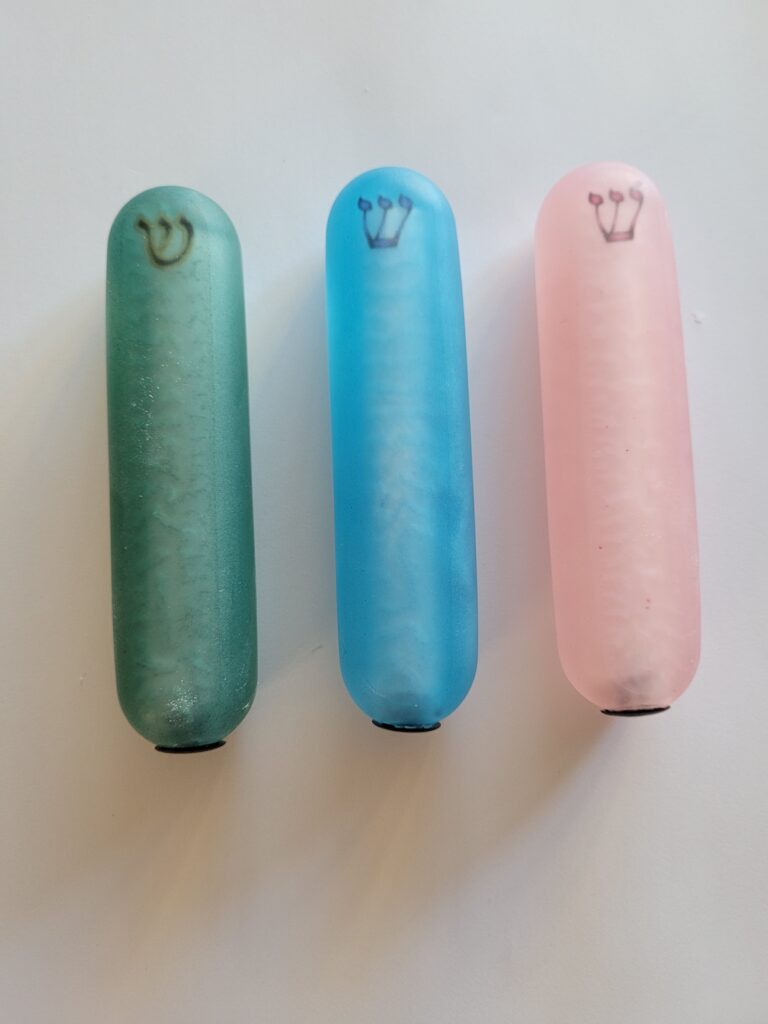 Photos: Courtesy of Yid Knacks