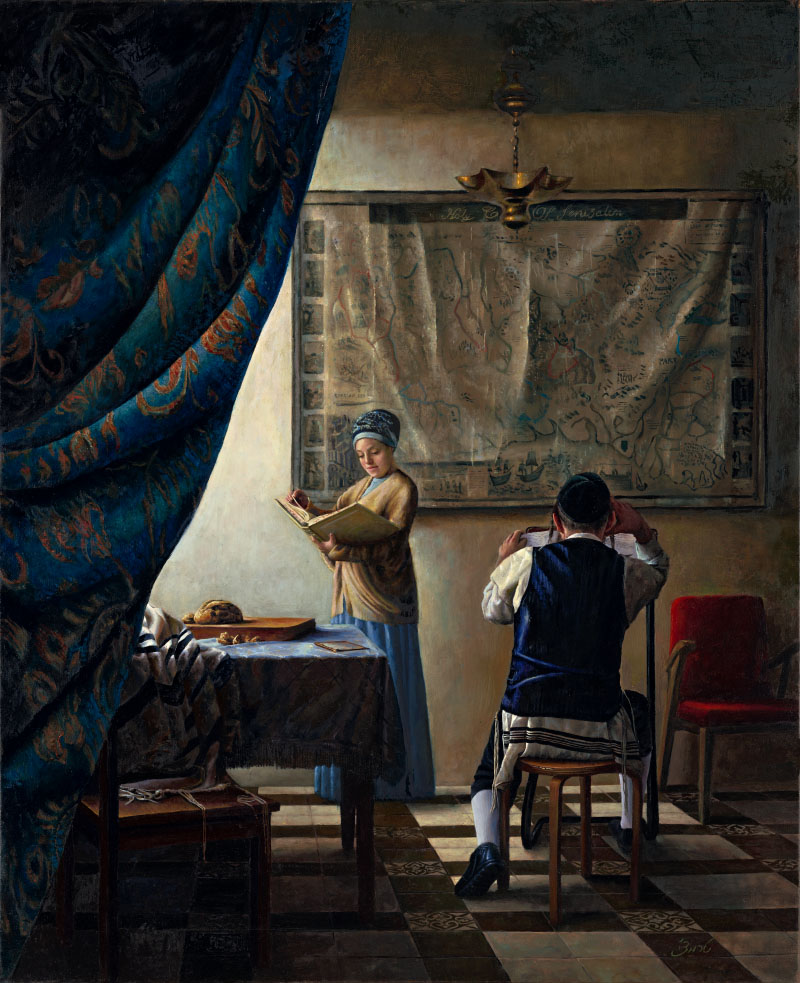 © Renana Termechi
Tell us a little bit about yourself and your background.
My name is Renana Termechi, I am a painter and a mother.
Drawing from a very young age, I always knew that this was what I wanted to do in life. I have studied in Israel, and abroad. I have always loved realistic paintings by the grand painters of the past. Growing up in a secular family, as a child, my parents took me to museums in Israel and around the world. I knew this was the place I wanted to go to when I was growing up … I aspired to move forward, and to acquire the necessary knowledge.
After my military service, I was selected the Jerusalem Municipality to participate in a mural training program in France, where I worked in the creation of murals.
For me, this was only temporary, as I always looked up to classical oil painting. I started Fine Art Studies at various academies in Israel. After a long search, I found came across a painting and drawing workshop by Israel Hershberg, and this is where the process of learning realistic art, while studying historical artwork, began. Drawing from observation during this daily program for about eight hours a day.
As part of these studies, we have travelled to Italy, and spend many hours in various museums. I then rediscovered Judaism and repented. After a while, I got married and, encouraged by my husband an my parents, I continued drawing and learning, and also teaching the knowledge I had accumulated over the years.
For a long time, I did not want to sell my art, and I painted and drew daily, studying my own work and exploring historical paintings, making mass copies of oil masterpieces; learning a lot during this time.
I delved into perspective and anatomy, composition, and classic work techniques in oil. Now, I work with a gallery here in the country that sells my paintings; mostly to clients from the United States. I am also interested in selling directly or to private individuals, but mainly I would like to exhibit on my own.
What inspired you to become an artist?
I always knew painting was my field, but I also loved other aspects of art. I remember there was an exhibition of a realistic painter at the Israel Museum, where I finally decided that this was what I wanted to do.
What is your specialty?
Oil painting.
How and where do you work?
I paint in my own studio every day. We live in Jerusalem.
What is the most indispensable item in your studio?
Wow, there are a lot of essentials in my studio, I wouldn't give up on anything. But without a doubt, painting and oil paints with brushes are the most important items without which there is simply no painting …
Where do you take your inspiration? Are you pursuing any themes?
I love the art of the past but try to look at my life and relate the aesthetics and beauty to my world. Looking for topics but not out of my field … What is close here is what interests me. Seeking beauty in ordinary and everyday things. Highlights of Jewish life are also elements that serve me in painting. Many of my paintings are about preparing for the Shabbat and the Shabbat itself …
What projects are you currently working on?
I am currently working on a series of paintings relating to sukkahs, to the atmosphere of Sukkot market's, but different from what you usually see on this subject …
What are your favourite items in your current collection?
I love them all, they are like children to me. It is interesting to see them grow and be exposed to the world.
How do you know when a piece is finished?
For me, a painting is never finished. I decide to stop when I feel it is already "working" for those that see it and when I feel it is good.
Do you do bespoke work?
Yes.
What was the first artwork you ever sold?
A wall painting.
Which project have you enjoyed working on the most so far?
Good question … It's hard for me to say … A painting that challenged me very much was "His Tora is his Art", where I put in all the knowledge I have gained over the years.
What do you want to achieve with your work and what are your wishes for the future?
I would like my art to give people a sense of the closeness of God, of calm and tranquillity, and appreciation for what is there. Let them see beauty and have the joy and happiness of looking at them. That you put holiness and shechinah into houses where my paintings are, and I want more people to see them and enjoy them. My ambition is to bring to the Jewish art world the knowledge and pictorial level of historical artists, and to dedicate these abilities to good and exalted things connected with Jewish life, the work of God and the proximity of God. My wish for the future is that I can draw anything I want without restriction…
Where can we find your work?
Website:
Instagram:
http://www.matsartauctioneers.co.il/
Etsy:
https://www.etsy.com/shop/TermechyArt
© Renana Termechi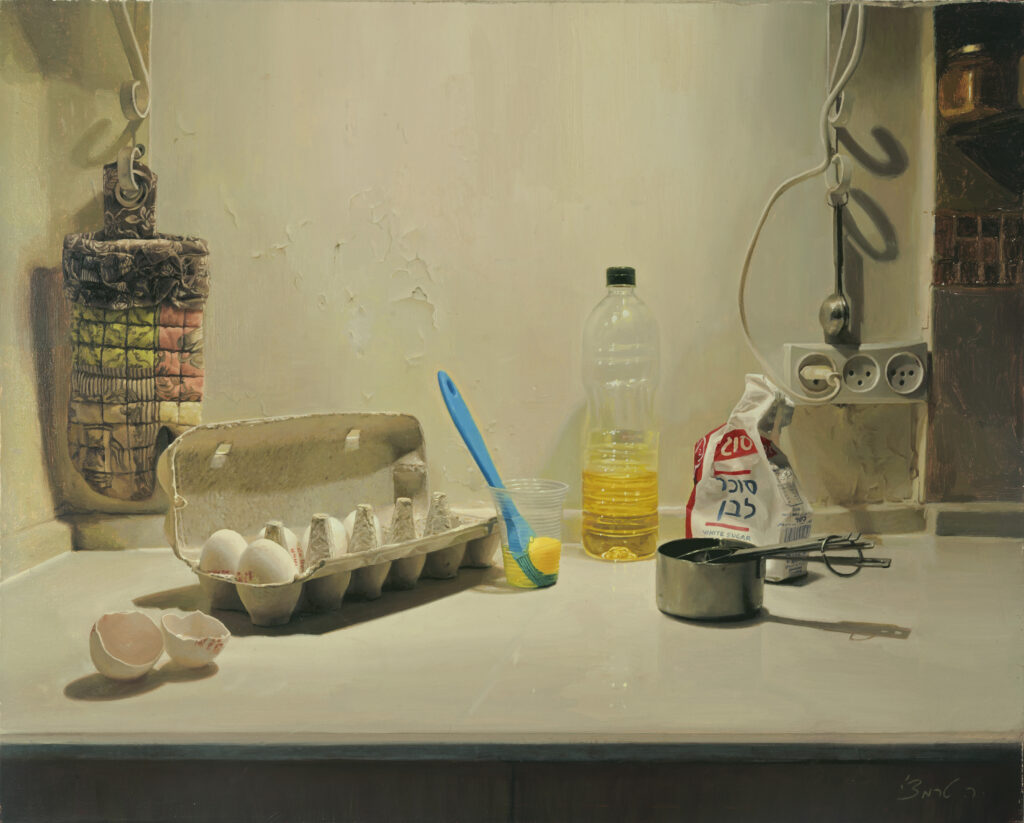 © Renana Termechi