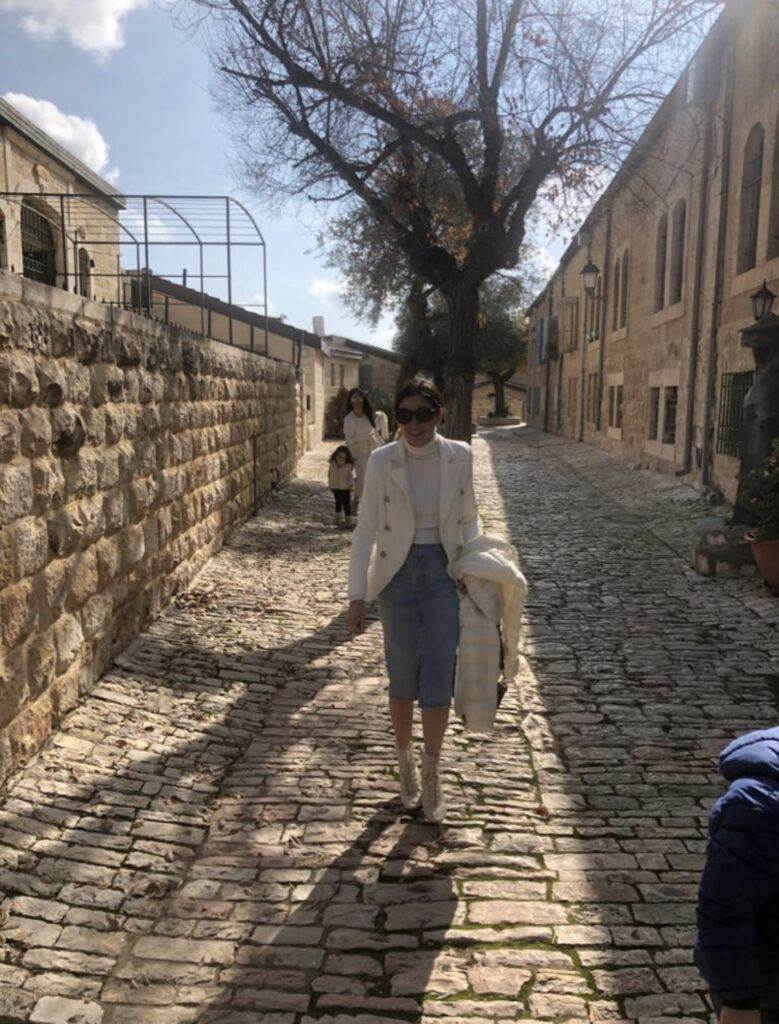 Photo: Courtesy of Rachel Nessim Schwartz
Tell us a little bit about yourself and your background.
My name is Rachel Nessim Schwartz. I'm 24 years old. I was born in Colombia, but I have been living in Panama since a young age. I come from an observant modern family where art and design is much appreciated.
What inspired you to become an artist?
My father is an architect and ever since I was a little girl, I was exposed to his work, to his designs and to his art. My mother always set the Shabbat table with beautiful judaica and thought us how to enhance it.
What is your specialty?
My speciality is designing and producing onyx, marble and granite art. Mezuzot, Im Eshkachech, Challah boards, trays, tables, sculptures, bath sets, ring dishes and candleholders.
How and where do you work?
All the magic happens locally, in my studio in Panama City.
What is the most indispensable item in your studio?
The water Jet cutting machine.
Where do you take your inspiration? Are you pursuing any themes?
My inspiration comes from the natural beauty of the stones I work with. I don't pursue any specific theme, I just design what comes to my mind.
Do you do bespoke work?
Yes. Most of my work is custom made for my clients adjusting to their needs in sizing, colouring and styles. That's the beauty, everyone can adjust my base designs to their personal taste.
What projects are you currently working on?
I'm currently working on a new mezuzot series named #TheModernEdition.
What is your favourite item in your current collection?
My favourite item is the "LOVE ONYX" illuminated sculpture I recently made for a bride. It consists of a two part onyx sculpture, the base, and the top in the shape of a heart. It has lighting that can be controlled wirelessly via remote control. It conveys that love brings light.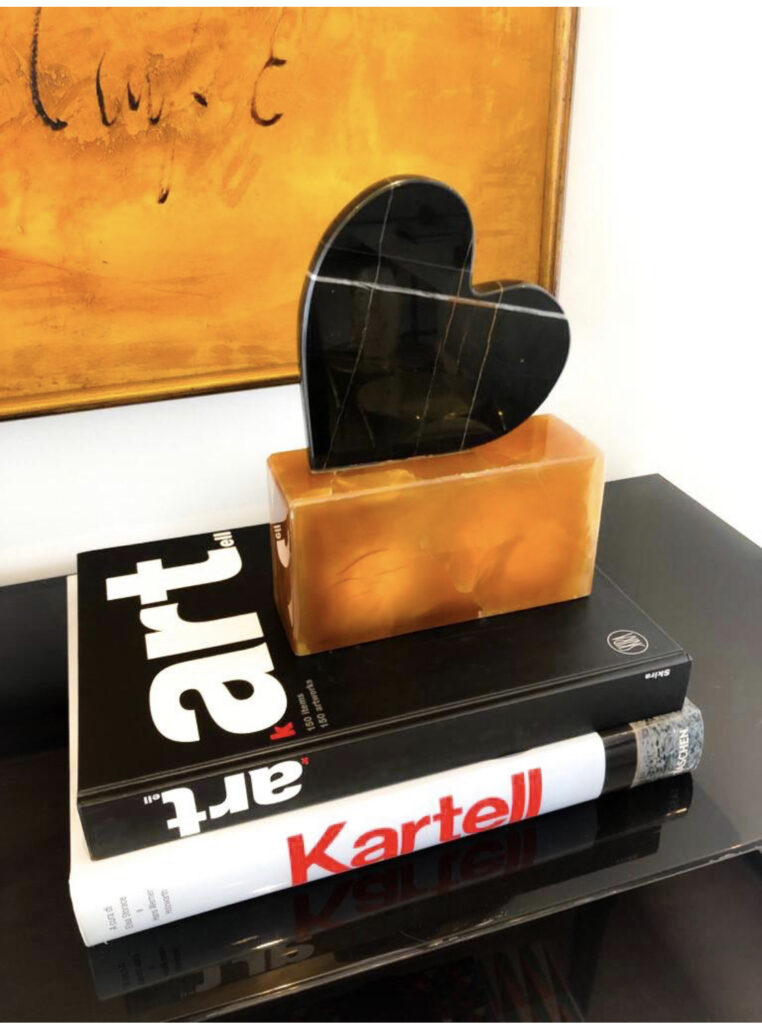 Photo: Courtesy of Rachel Nessim Schwartz
How do you know when a piece is finished?
A piece is never over until the client and myself are completely satisfied.
What was the first artwork you ever sold?
The first artwork I ever sold was an order of 48 custom made snow white marble mezuzot for a new home. It was a very challenging project to start with but very rewarding.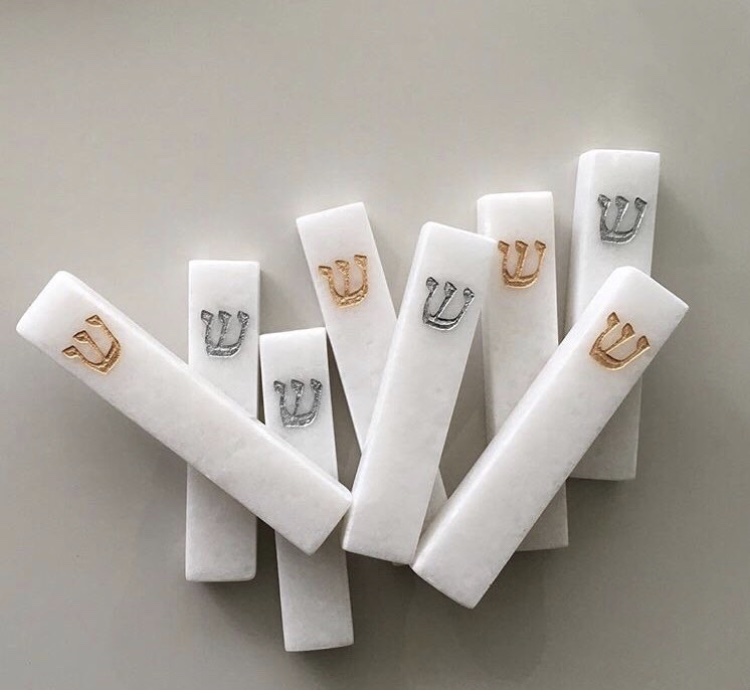 Photo: Courtesy of Rachel Nessim Schwartz
Which project have you enjoyed working on the most so far?
Hard to choose, but the project I have enjoyed the most I'd have to say is the snow white marble illuminated base for a Moses sculpture. It was a complete challenge since I've never done something alike but it came out so beautiful that went beyond my expectations.
What do you want to achieve with your work and what are your wishes for the future?
I want to see my art making people happy and beautifying their homes. My wishes for the future are to see my brand grow internationally; reaching people around the globe.
Where can we find your work?
Instagram @rachschw18 All my work is here. Feel free to DM to ask about any product
Whatsapp (507)66725848 for any inquiries or questions.
Photo: Courtesy of Rachel Nessim Schwartz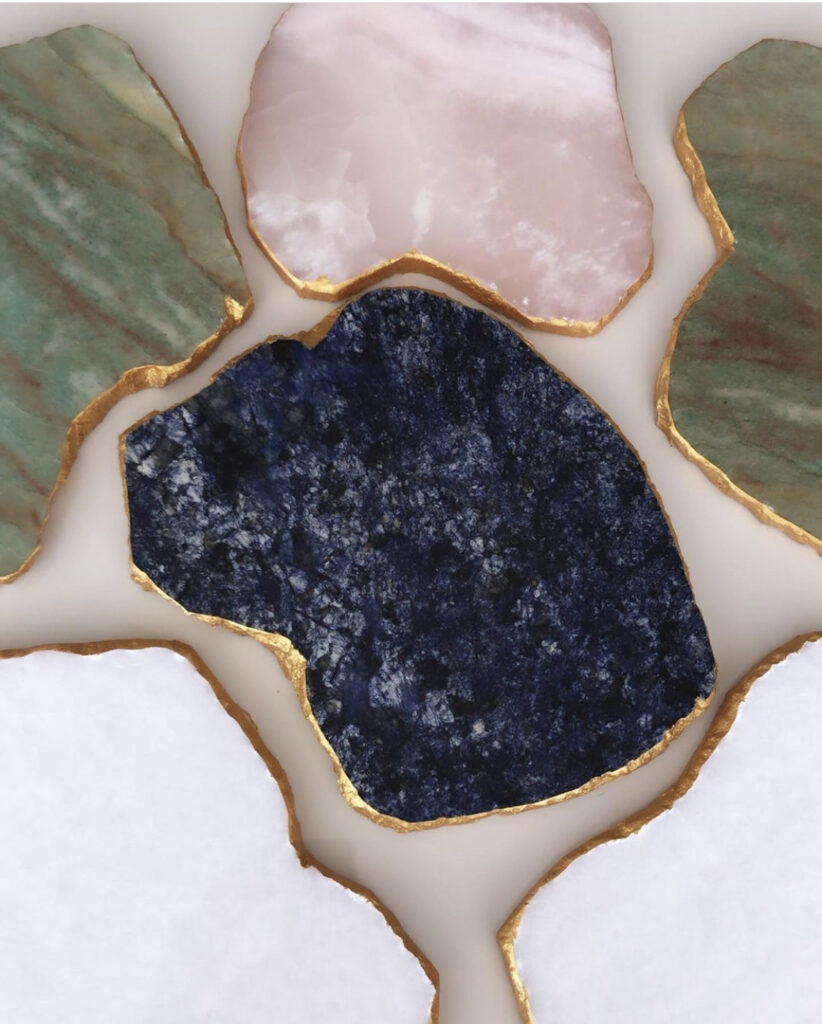 Photo: Courtesy of Rachel Nessim Schwartz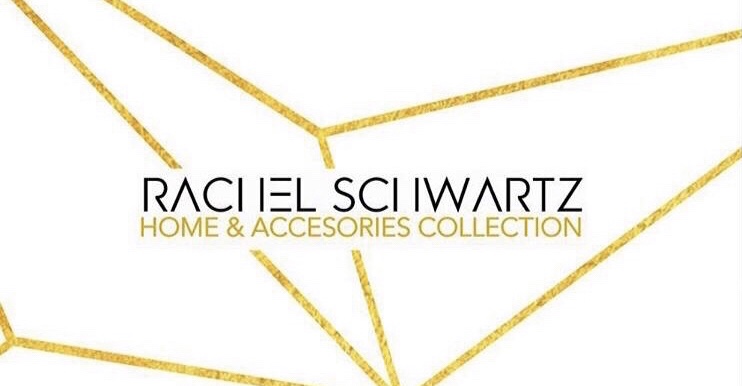 Photo: Courtesy of Rachel Nessim Schwartz