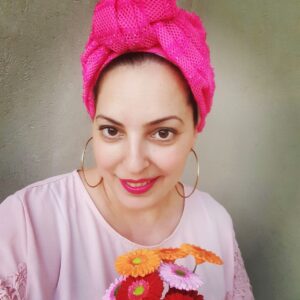 Photo: Courtesy of Rachel Dubinovski
Tell us a little bit about yourself and your background.
My name is Rachel Dubinovski and I am a ceramic artist who specializes in flowers.
Before I started being a ceramicist, I practiced as a nurse for 10 years.
In my last year as a nurse, I gave birth to a beautiful baby girl, but she was born with a severe heart defect and during that time I could not work and had to stay at home with her.
I thought about a way to make money from home and somehow, I ended up in a ceramic class.
The second I touched the clay I just knew that this is what I meant to be.
What inspired you to become an artist?
After 4 years that I am a ceramic artist, I discovered about myself that I have always had creativity and great imagination that came from a higher place from the soul, and because of what happened to me with my daughter, being an artist was a natural transition for me.
Please tell us a little bit more about your specialty.
I specialize in flowers.
I spent a year researching flowers like which kinds of flowers I can create to look like the real ones, how many petals they have, the range of colors, etc.
In addition, I have also developed a special technique to make the petals as thin as possible like real flowers. in the traditional way of making flowers with clay you cannot create something that thin because it will break.
How and where do you work?
I have a studio in my house in Lod.
I sell my items on my website but sometimes, usually in customs orders, my clients love to come to my house to see the flowers and then they choose what they want
What is the most indispensable item in your studio?
I created a big sunflower on a wood frame, I don't really know why but I just cannot sell this. It is the only peace that I made that is a little bit different from the usual flowers I create
Where do you take your inspiration? Are you pursuing any themes?
The inspiration can come from everything and everywhere, but it especially comes from nature.
I just love to watch flowers and to see all the color tones and the tiny differences between one another.
Do you do primarily do bespoke work?
A lot of my clients call me after seeing my items on my website and most of them request a custom order which I love to do.
What projects are you currently working on?
I made 2 unique tulips bouquets for an open art gallery.
I am also making a large gerbera bouquet for a client and she even brought me her silver vase to fit the flowers especially for this vase
What is or are your favourite items in your current collection?
All of my items are made from clay, but I wanted to make something different, so I drew a painting with acrylics of a field with flowers and blue sky. I enjoy imaging myself there,
How do you know when a piece is finished?
The process is from the end to start. The first thing I have in mind is an image of the complete item and then I imagine the process in my mind and only after I, so to say, prepare everything in my head I starts to create it.
When the outcome is like the image in my mind, I know that it is complete.
What was the first artwork you ever sold?
I made a gold tree with molding paste on a wooden frame. It took years until I discovered clay.
Which project have you enjoyed working on the most so far?
I had a client who sent me a picture of her living room and wanted something with flowers, she did not know exactly what she wanted and I made her a few sketches and she picked a frame of which many flowers came out of. The result was fantastic and made her happy
What do you want to achieve with your work and what are your wishes for the future?
My dream is to make big projects like decorating restaurants and boutique lobby towers.
Where can we find your work?
On my website:
Instagram:
https://www.instagram.com/dubi_design
Facebook:
https://www.facebook.com/dubinovskidesign/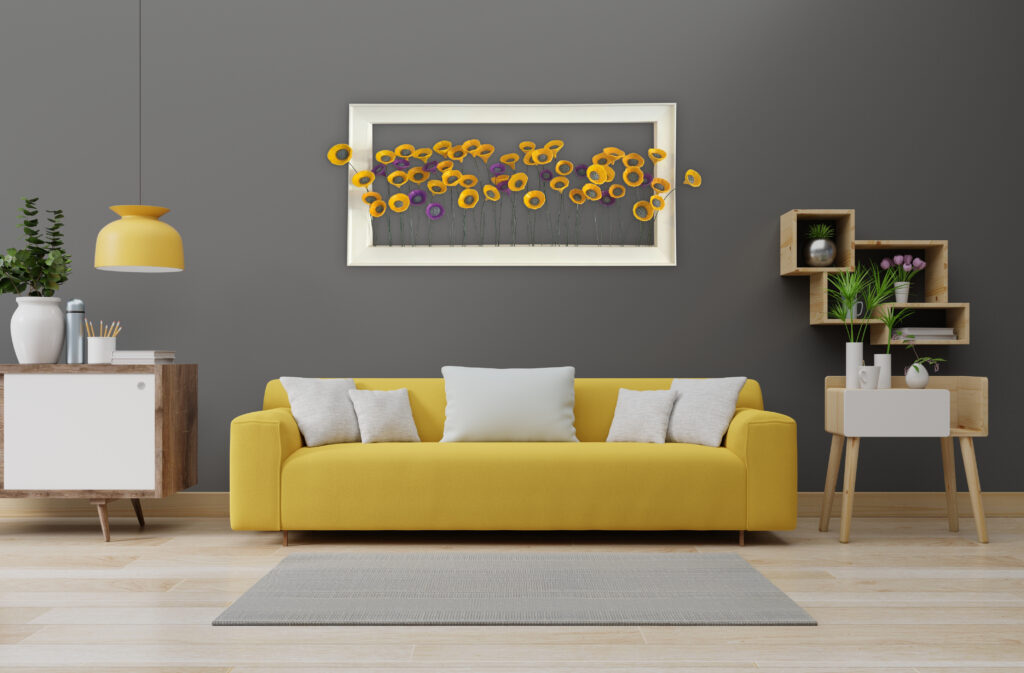 Photos: Courtesy of Rachel Dubinovski