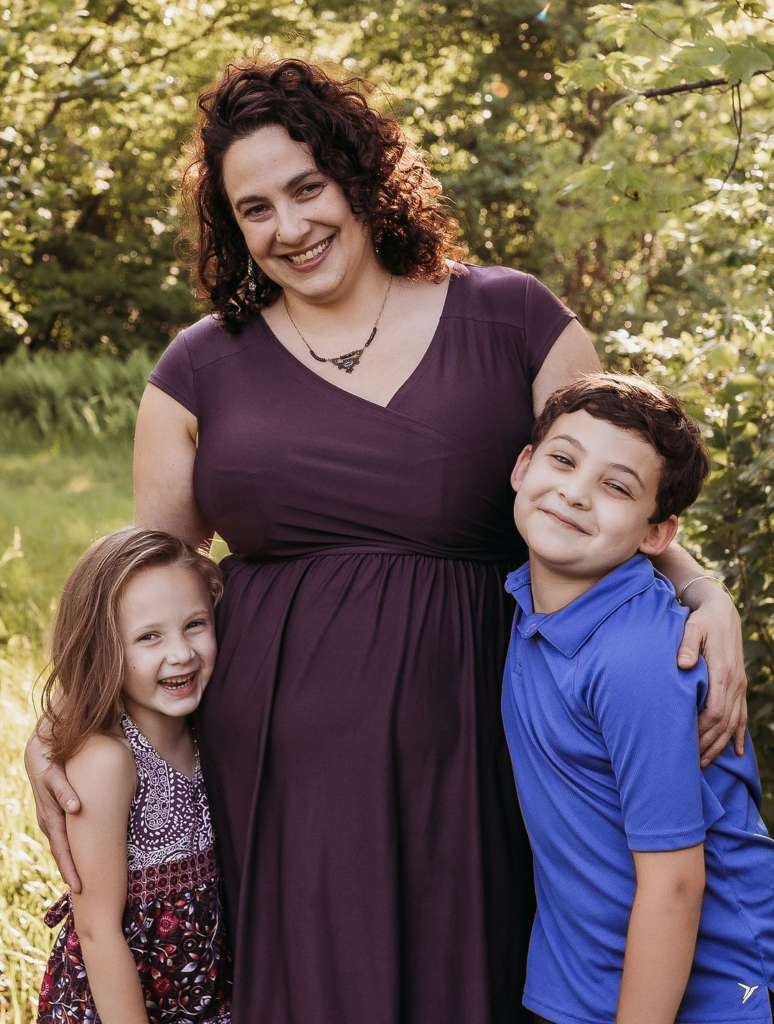 Photo: Courtesy of Rachael Brooke Goren
Tell us a little bit about yourself and your background.
I grew up in suburban Philadelphia, where my kindergarten teacher expressed concern that I did not color inside the lines. I was consistently told I was disruptive in class and my 10th grade biology teacher threatened me, "don't be the first girl I send to the principal's office." One of many of life's lessons demonstrating that well behaved women rarely make history. My yearbook quote was "I am a woman listening to my heart," and that has been a fairly accurate narrative since.
I graduated from Brandeis University and studied Near Eastern and Judaic Studies and Women's Studies, completed at Masters' Degree in Public Health from UMASS Amherst, and a doctorate in Clinical Psychology from Antioch University New England. My job history is as eclectic as my menorahs. When I am not creating in my home art studio, I work as a clinical psychologist and enjoy spending time with my two kids, gardening, convincing myself to do yoga, spending time with my partner and her children, and remembering that life is too short and we should eat dessert first.
What inspired you to become an artist?
The cliff notes version- I am compelled to create and have no shortage of ideas. Creating is a messy and sometimes emotional process, with ups and downs and glitter everywhere. Hope is fundamental to me in creating—hope that we can make a better world and that just because something is broken or torn does not mean it cannot be made into something more valuable, beautiful, and meaningful.
It came to a point where the people-to-menorah ratio in my home exceeded an appropriate level and I turned my hobby into a small Etsy store, Eclectic Judaica. I still struggle with calling myself an artist, although I can acknowledge my creativity. Even after selling over 1000 hand-made menorahs, I still am surprised that people want to purchase what I have created. It is one thing to create and another to share it with others— there is vulnerability in having others see the visual expression of listening to my heart.
What is your speciality?
My specialty is being eclectic. I am mostly selling Judaica items, although I started to branch out this past year. I love repurposing and upcycling, as well as painting, graphic design, jewelry making, putting rhinestones on anything, mixed media art, wood cutting, tie dye, mosaic, collage and assemblage, etching and engraving, sculpting, and refinishing furniture.
Where do you take your inspiration from? Are you pursuing any themes?
I am inspired by the whimsical and magical, nature, social justice and politics, humor, yard sales, the stuff that seems to collect with children, music, and at times, whatever is going on inside my head. My mother is also an artist and sells her paintings in Philadelphia
Do you take on commissions and create bespoke designs?
Yes.
Which project have you enjoyed working on the most so far?
I always enjoy the project I am about to start more than any other project that I have already started. Currently, I am most excited about creating Jewish craft kits so that I can share my love for creating with others, and hopefully spark their creativity too. I am looking forward to doing more painting and working with my laser wood engraver and cutter.
What do you want to achieve with your work and what are your wishes for the future?
These are the questions I ask myself on a fairly regular basis. I want to be able to continue to create and follow whatever inspires me in the moment. This has already exceeded any expectation I had for my artistic self, so I am along for the ride.
Where can we find your work?
My website is www.eclecticjudaica.com.
I am also on Facebook @eclecticjudaica and Instagram @eclecticjudaica
I also have an etsy shop: https://www.etsy.com/shop/EclecticJudaica and goimagine shop: https://goimagine.com/eclecticjudaica/
Selected items are available for sale at the following:
Afikomen Judaica, Berkeley, California
www.afikomen.com
Audrey's Museum Store at Skirball Cultural Center, Los Angeles, California
www.shop.skirball.org
Concepts of Art, Lenox, Massachusetts
www.conceptsofart.com
Kolbo Fine Judaica Gallery, Brookline, Massachusetts
www.kolbo.com
Modern Tribe
www.moderntribe.com
Peace. Love. Light.
www.peacelovelightshop.com
River Valley Market, Northampton and Easthampton, Massachusetts
www.rivervalleymarket.coop
Sense and Humor
www.senseandhumor.com
Temple De Hirsch Sinai Sisterhood Gift Shop, Seattle, Washington
https://templedehirschsinai.org/sisterhood-gift-shops/
Traditions Jewish Gifts
www.traditionsjewishgifts.com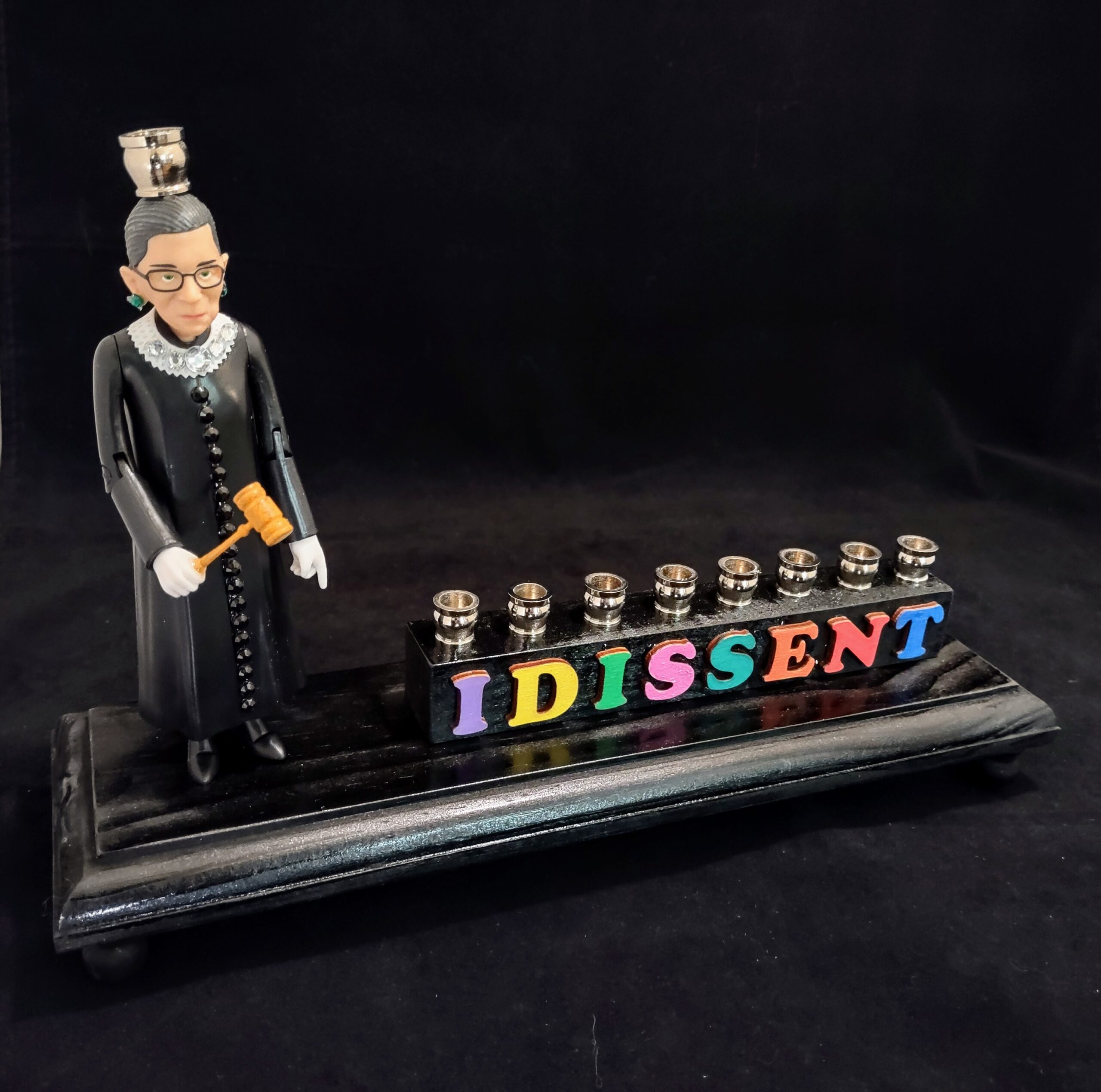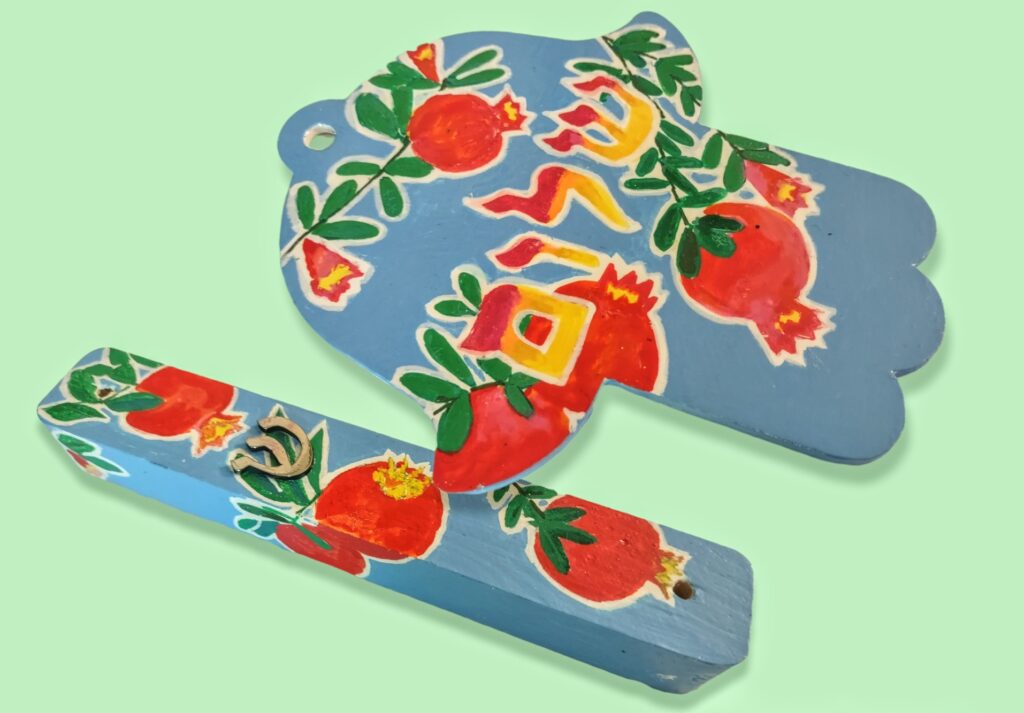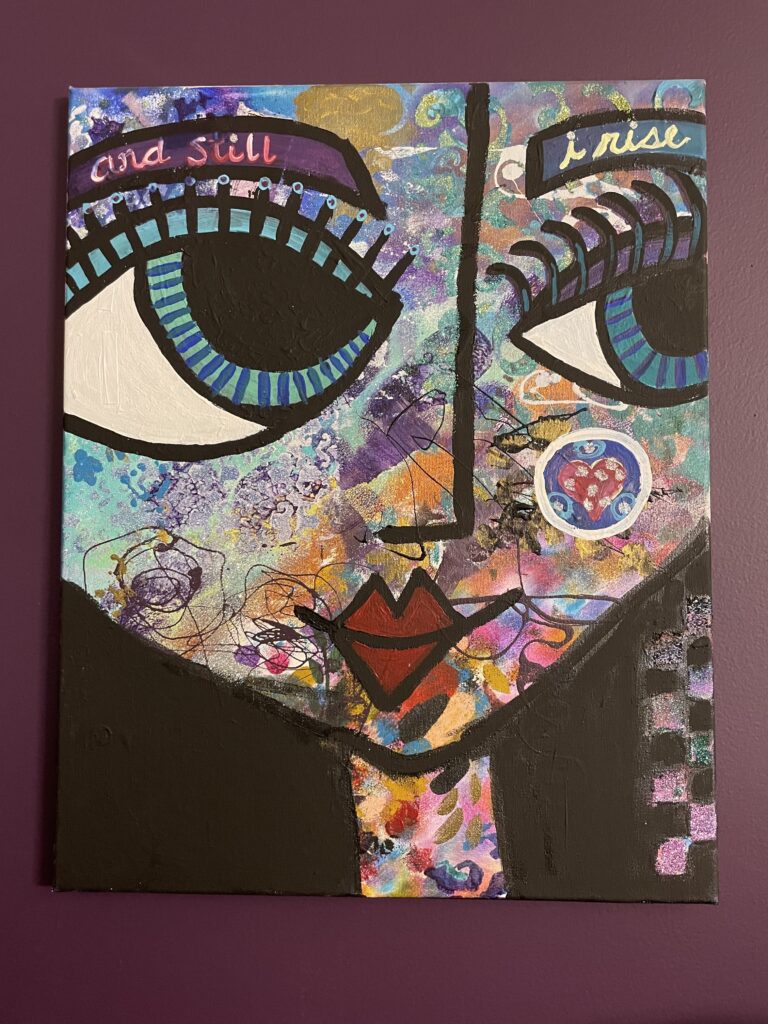 Photos: Courtesy of Rachael Brooke Goren