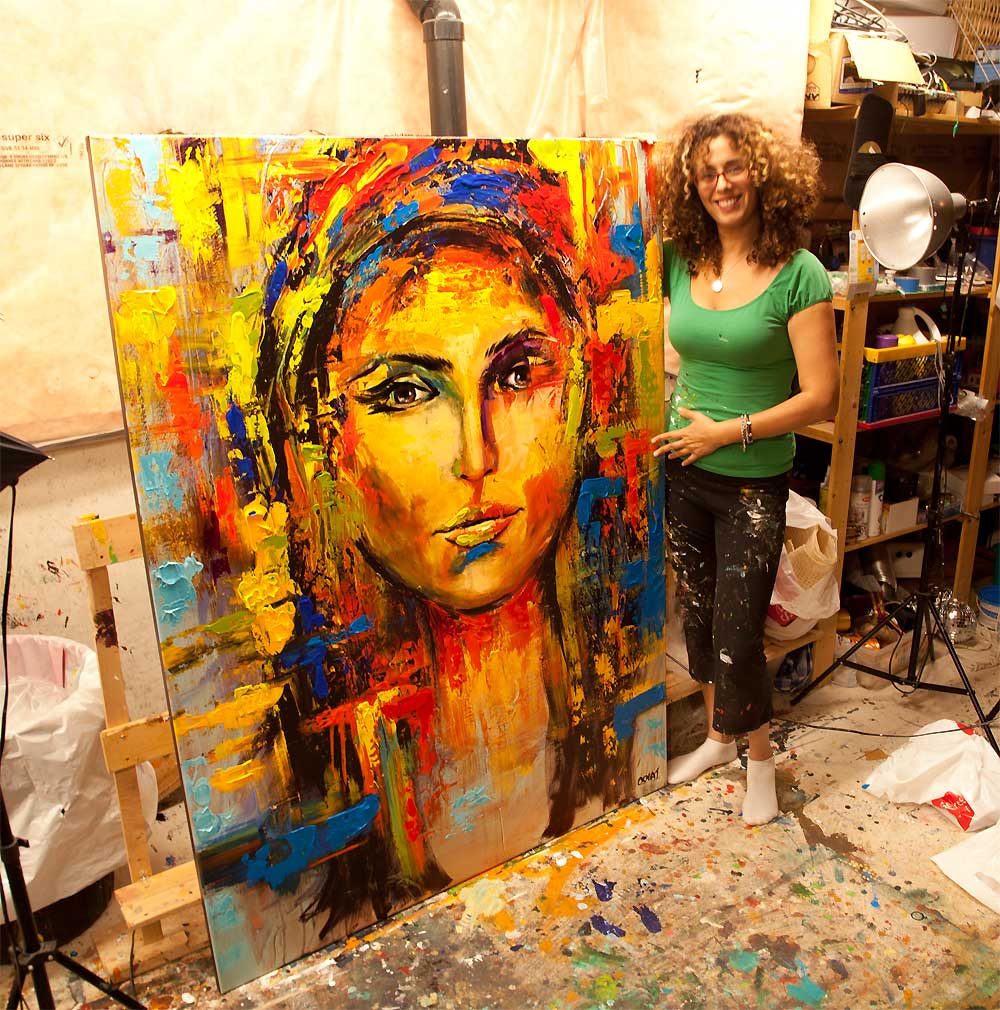 Photo: Courtesy of Osnat Tzadok
Tell us a little bit about yourself and your background.

My name is Osnat Tzadok and I'm a self-representing, self-taught artist.
I am a 53-year old female artist and a mother of two wonderful children. I was born and raised in Israel but relocated to Canada with my family about 22 years ago.
I started my painting career at 2001 and since then have not stopped painting.
What inspired you to become an artist?

At the age of 33, I was a housewife, busy raising my two children. My whole life revolved around running and managing my family's home, as I didn't have a work permit at the time. It was one morning when a friend of mine gave me a book to read "The Power of the Subconscious Mind", by Joseph Murphy. She told me it changed her life and handed it on to me. I thanked her but was too tired to read the book as I preferred to sleep when I could.
I left the book on my night desk for few nights before getting curious about it. However, the moment I started reading it I couldn't leave it.
What this book is about you may ask. Well, 'The Power of Your Subconscious Mind' explains the mechanics, so-to-say, of our subconscious mind. It teaches the reader various techniques for removing obstacles that prevent us from achieving the success we want/deserve.
When I finished the book, I was still a full-time mom, and I didn't even know where to start or what to ask, but I did have faith in the ideas and techniques I read in the book. So as suggested, I decided to create my own bed-time prayer that I repeated night after night. In essence, I prayed to find my purpose in life, with the conviction that the answer is already given to me, and with the sincere feeling that I have already accomplished this goal.
Two weeks went by, and another friend came over, asking me to go with her to an art supply store. I refused to go as I needed to make dinner and it was too late to take my two little ones with me. However, she insisted, and I need to thank her for that. The moment I stepped into that store I felt strange, I felt ignited. I felt exasperated and intrigued… I was staring at the canvases, brushes, and paints with a strong attraction. So I bought a few basic materials, rushed home, cleared the kitchen table and started to paint. I felt like I was in a state of flow with my own creation, and it felt awesome. I started to fill my house with paintings and within a month, all my walls were virtually covered with new artworks.
I still didn't make the connection to the book I read and to the way I practiced it, but when I did, I started to change my prayer and imagined myself making sales and shipping those artworks to new customers. The following month I started selling my artworks on eBay. At first, I sold them for very small amounts, but as I started gathering feedback and reputation, my sales grew stronger. Few months after my first sale I started reaping the fruits of my effort, as bidders were fighting over my artworks with bidding wars.
What is your specialty?

I create abstract art with or without texture, colorful or minimal color palette.
All of my paintings are created to match the modern art stream.
I paint without planning ahead, without picking up favorite colors or acrylic paints. Abstract style allows me to detach myself from the physical world and delve into my inner world where the real celebration is taking place.

As a spiritual person but especially as an artist – flow is my motto. Flow is the art of letting things happen; it is where the subconscious is leading the conscious, and where the apparent is giving way to the hidden. You may think of it as the process where magic takes place.
How and where do you work?

I work in my studio at home.
What is the most indispensable item in your studio?
My acrylic paints!
Where do you take your inspiration? Are you pursuing any themes?

I just listen to music and let the emotions / thoughts flow out.
I don't pick my colours; I just let the "now" control the moment.
Do you do bespoke work?

Yes, I do. I welcome custom artworks.
What projects are you currently working on?

Every day brings a new project. Now I am working on a huge 90-inch painting for a customer, split into multiple canvases.
What are your favourite items in your current collection?

Abstract paintings are my favourite theme as it gives me the freedom to create without much thinking and use colours in a very expressive way.
How do you know when a piece is finished?

Good question – even for me, it is often hard to tell.
What was the first artwork you ever sold?

It was a small 20-inch abstract painting and it was sold on eBay.
Which project have you enjoyed working on the most so far?

Creating a series of paintings for a customer from Dubai.
I also really enjoyed working on my project with Haagen-Dazs. In a collaboration with Haagen-Dazs China, my paintings were printed on some of their ice cream boxes. These packages were distributed in China, Hong Kong, Taiwan, Singapore, Malaysia, Thailand, Indonesia & Vietnam. Here are some of the designs that were chosen to decorate their packages.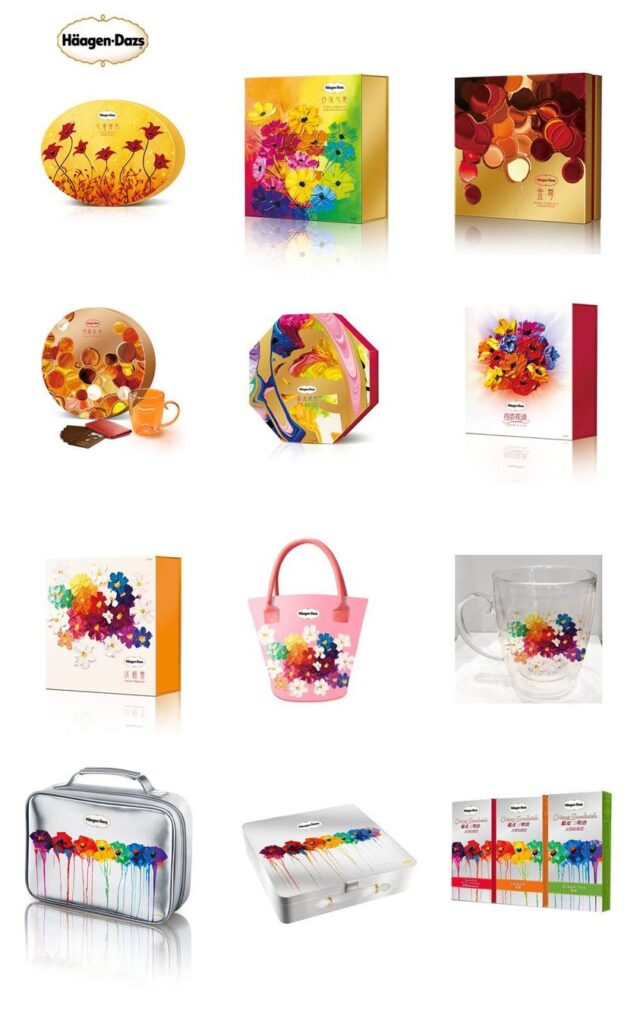 Courtesy of Osnat Tzadok
What do you want to achieve with your work and what are your wishes for the future?

The feedback I get from customers fills my heart with joy and satisfaction. I aim to make my customers happy. The fact that my art evokes feelings such as happiness, comfort, curiosity among people makes me feel complete.
Where can we find your work?

You can find my work at:
www.OsnatFineArt.com
https://www.etsy.com/shop/OsnatFineArt
https://www.instagram.com/osnattzadok/
https://www.singulart.com/en/artist/osnat-tzadok-16849?ref=ts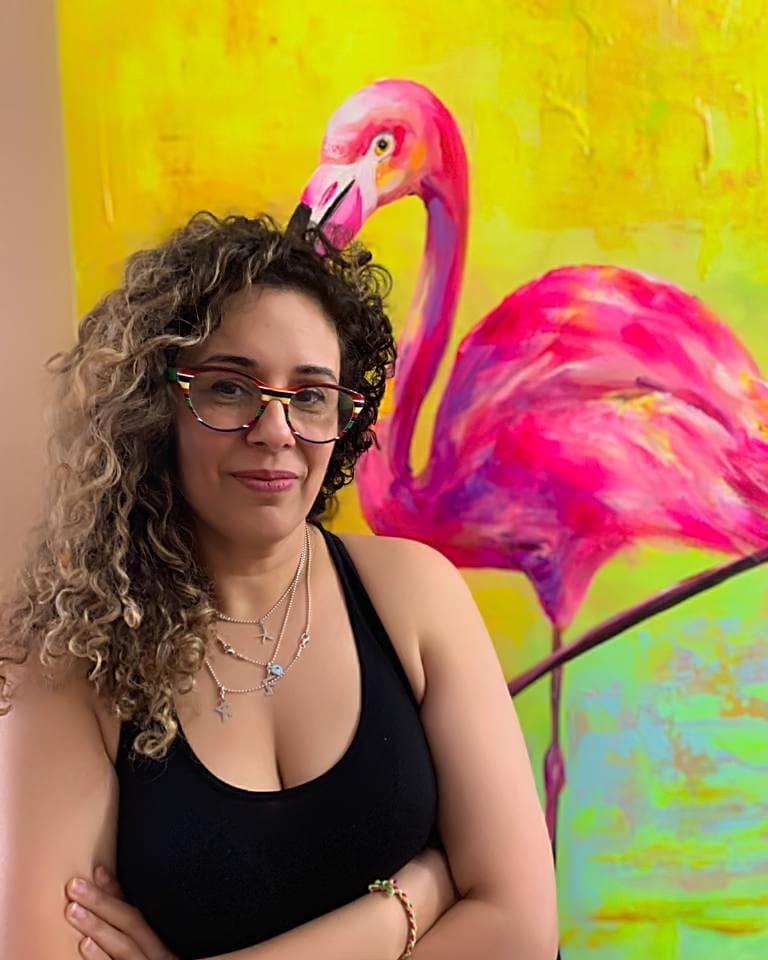 Courtesy of Osnat Tzadok