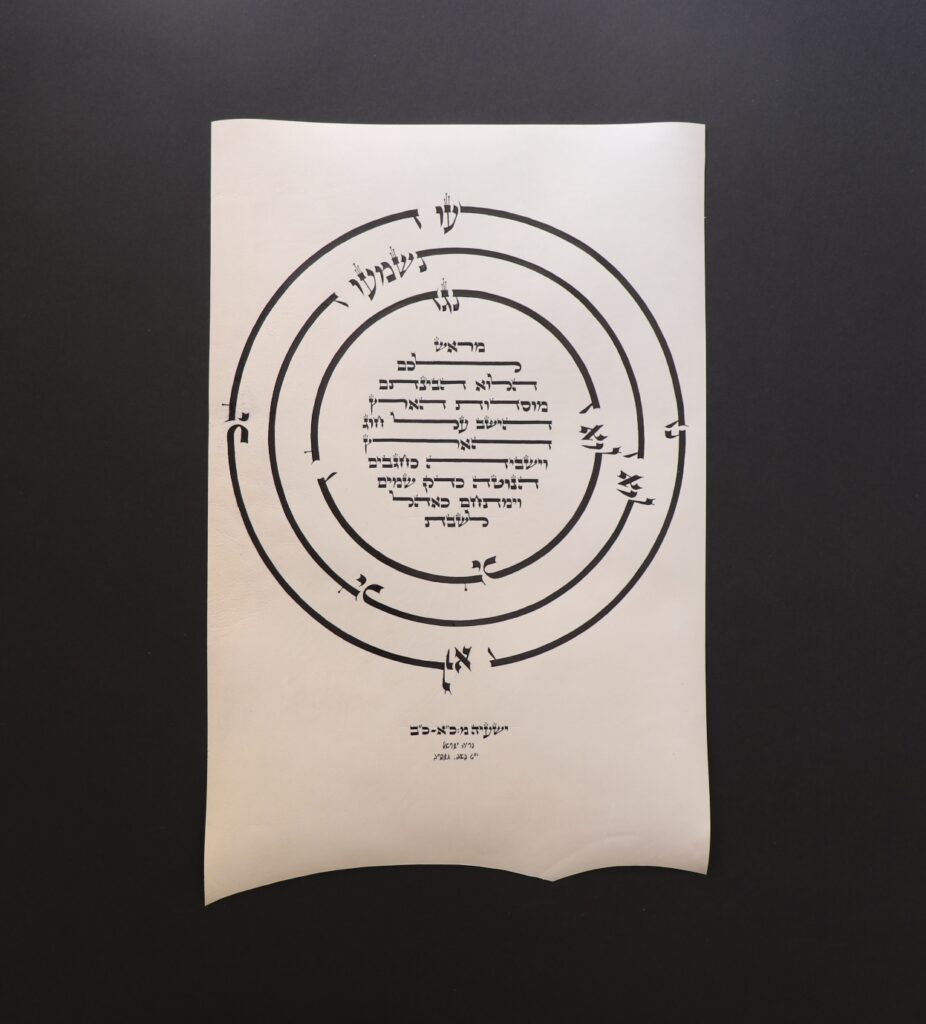 Image: Courtesy of Neriah Israel
Tell us a little bit about yourself and your background.
Shalom, my name is Neriah Israel. I'm originally from South Africa, and I came to Israel in 2015 to convert to Judaism. After I finished the process, I made aliya, and am now living in the Negev.
What inspired you to become an artist?
It was more necessity than choice, to be honest. I used to be a Quality Engineer, but about two years ago I began to have extreme eye pain when working with a computer. I couldn't find any medical solution, and in the end, I was fired from my job. Obviously, I couldn't continue my professional career, so I learned sofrut and in the beginning of 2022 I started out as an artist & Sofer STaM (Jewish scribe).
What is your speciality?
Works on parchment — whether its writing passages on it with traditional ink and hand cut feather quills or reed pens, or painting scenes of the Old City of Jerusalem on it with egg-tempera.
Where do you take your inspiration from? Are you pursuing any themes?
For the first two years after I arrived in Israel, I had the privilege of living in Jerusalem. It's such a special place. So many of my works are inspired by scenes from the Old City, the stonework and the ancient buildings. I also take inspiration from the Tanakh — especially the Book of Jonah, the beautiful patterns & designs of the Mizrachi and Sephardi Jews, and the striking visual forms of those shiny black letters on white parchment which has been part of our collective DNA for more than 3000 years.
Do you take on commissions and create bespoke designs?
Yes, most of my sofrut (Jewish Scribal Arts) projects are custom works, and I also do bespoke designs for calligraphy and take on commissions for paintings & drawings.
Which project have you enjoyed working on the most so far?
I enjoy every project I work on, but a recent sofrut commission of Isaiah 40:20-21 was the one I probably enjoyed most. Someone in South Africa ordered it while I was there to visit my family, and I had to write the piece on-the-go to complete it on-time. It so happens that Isaiah 40:20-21 was one of my mother's favourite passages while she was still alive, and I ended up writing it in the same room that I grew up in as a child, in my father's house, with the sun shining through the windows and warming my hands in the African winter as I wrote the text.
What do you want to achieve with your work and what are your wishes for the future?
I want to create deep, meaningful artworks of exceptional quality that people love and buy. And my wish for the future is to honour my customers by being successful and increasing the value of their investments hundreds of times over as the years go by.
Where can we find your work?
My website: www.neriahisraelart.com
Instagram: neriahisraelart
Facebook: Neriah Israel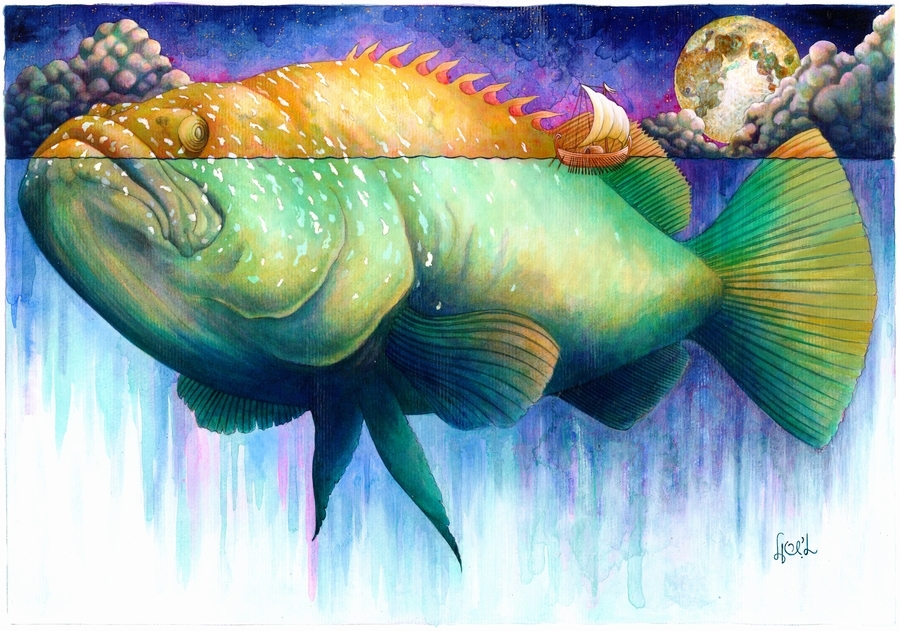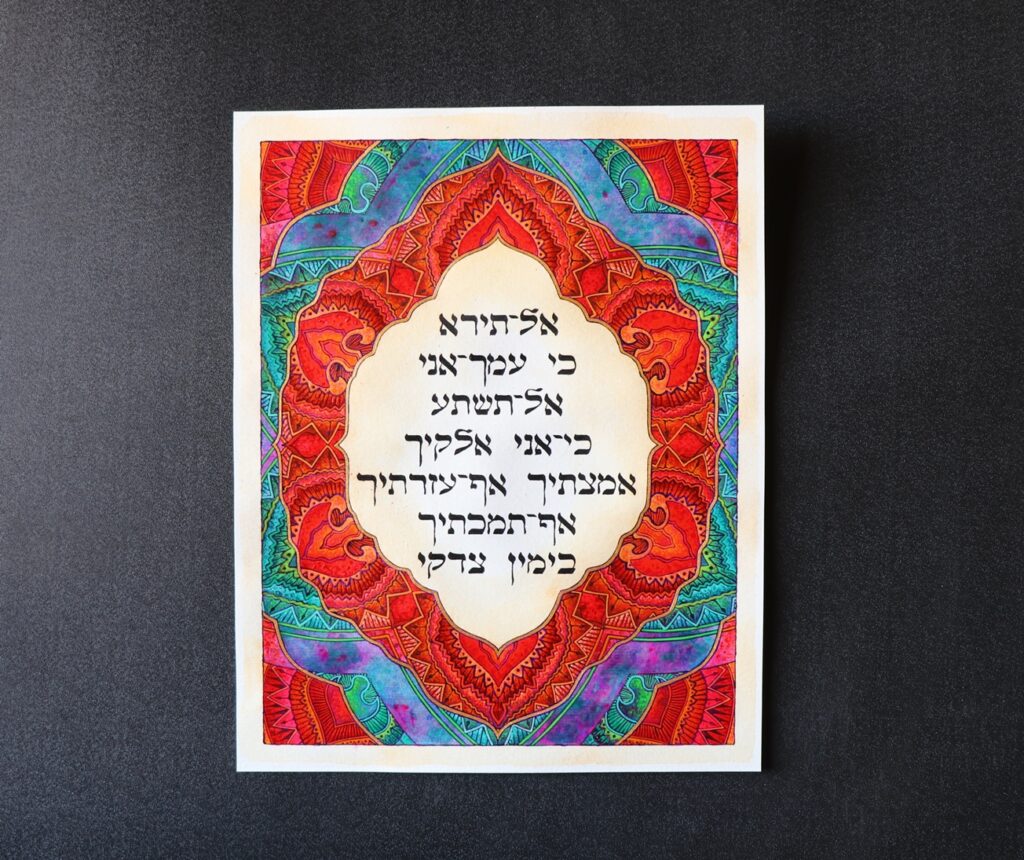 Images: Courtesy of Neriah Israel