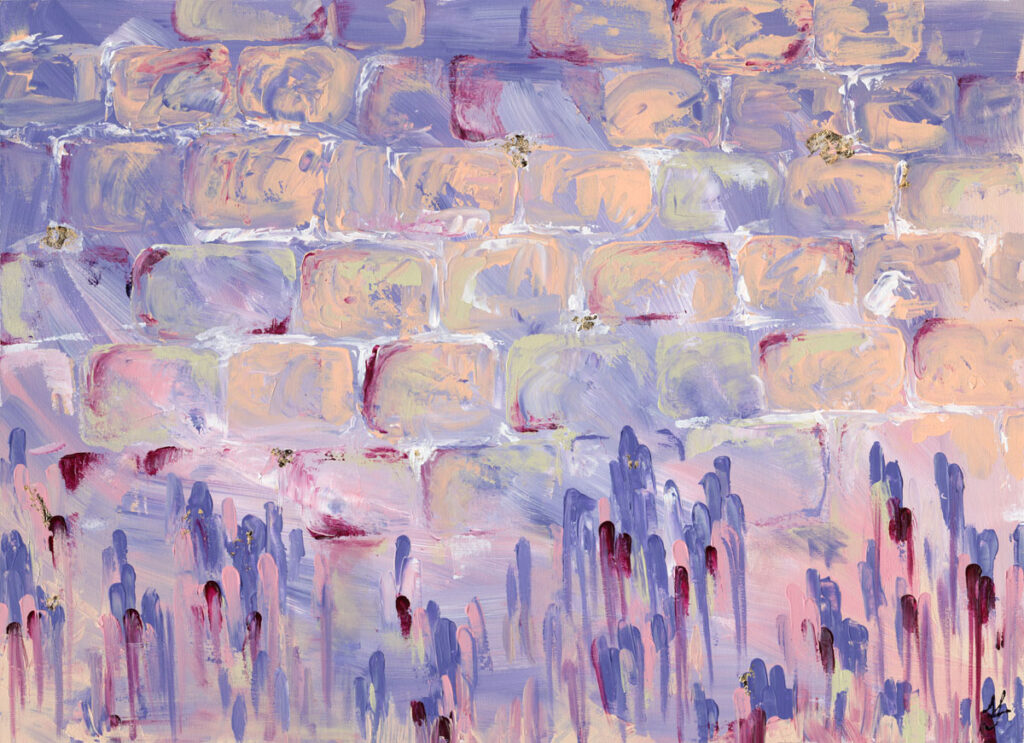 Photo: Courtesy of Nechama Fass
Tell us a little bit about yourself and your background.
My name is Nechama Fass I am 24 years old, I made Aliya with my family 20 years ago. I have lived in Jerusalem the past 5 years and just graduated College with an Art and Teaching degree. And just started working as a full time artist.
What inspired you to become an artist?
I always loved to draw and paint. Ever since I was very little I would spend all my free time drawing, it was my way of expressing myself. And, bh, my family was very supportive and encouraging that its all I ever really wanted to do and l, bh, I have managed to make it a reality
What is your speciality?
My specialty is modern Judaica art, acrylic on canvas.
I work with a palette knife, not a paint brush, to add texture into the art piece.
Where do you take your inspiration from? Are you pursuing any themes?
I draw my inspiration mostly from Judaism and Israel, I love showing the beauty of this country and its religion through my eyes and my work. I mostly do paintings of Jerusalem and its skyline.
Do you take on commissions and create bespoke designs?
I do take on commissions if they are part of the Judaica and Zionistic theme.
Which project have you enjoyed working on the most so far?
I really enjoyed working on one of my pieces called Aliya laRegel which is hanging now in the new NBN building, I got to create a part of Jewish culture of the people going up to Jerusalem 3 times a year for the chagim and connect it to the Aliya that the NBN organization dose of bringing Jews to Israel. I felt very connected to the painting and enjoyed watching it come to life.
What do you want to achieve with your work and what are your wishes for the future?
I hope to become a famous Judaica artist in the future, were I have my art in people's homes so I can continue to share the beauty of this land and its people through my eyes, and the beauty I see it in.
Where can we find your work?
You can find me on Instagram: https://www.instagram.com/nechamafass
And on my website: https://www.nechamafass-fineart.com/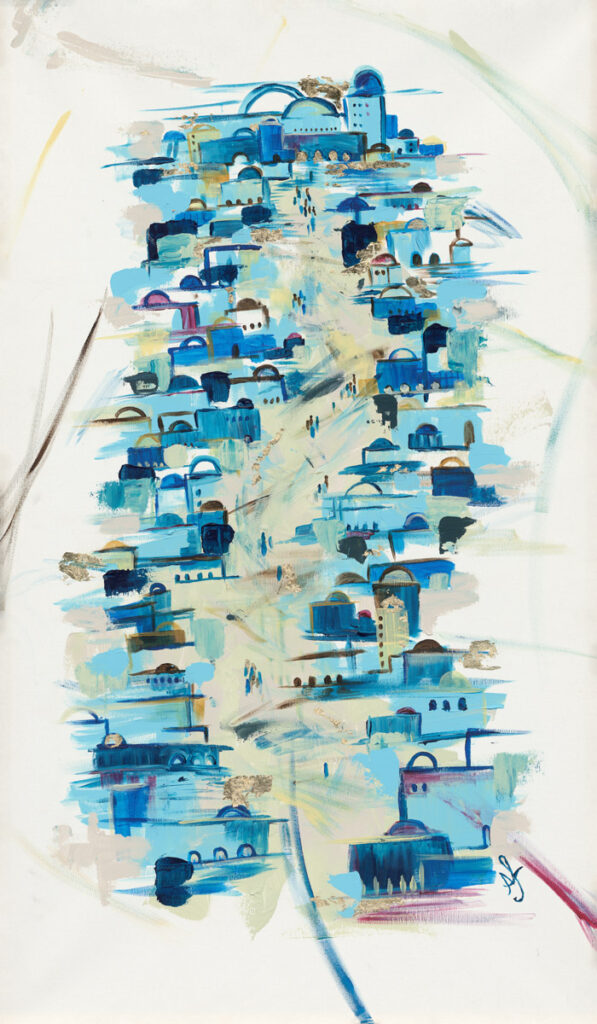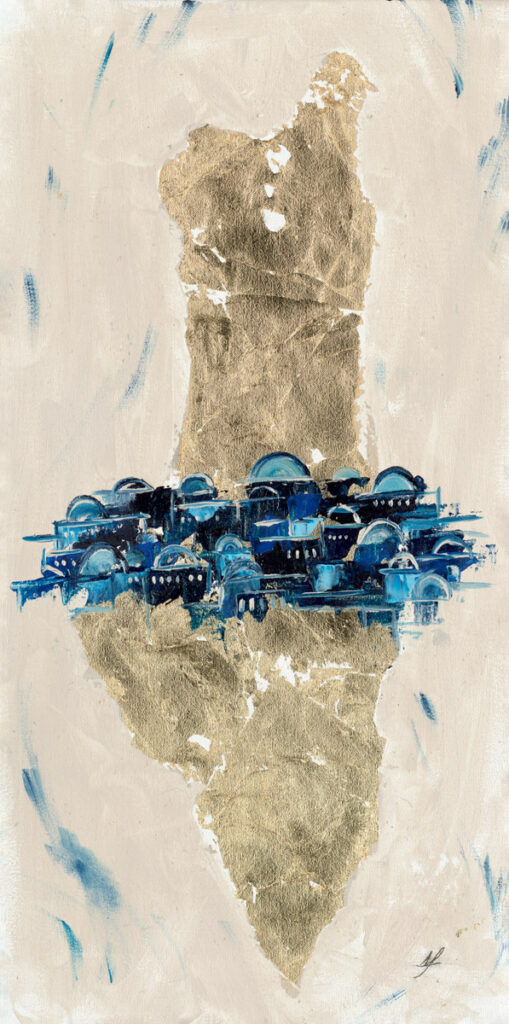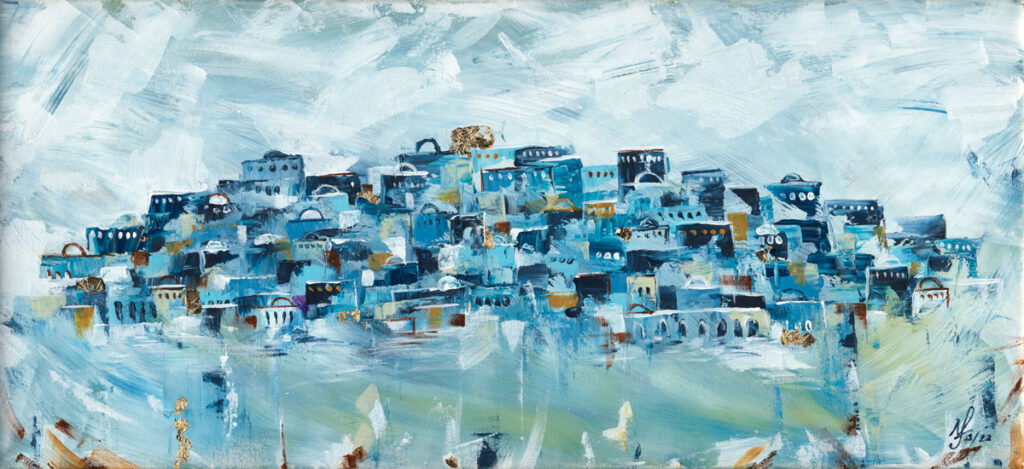 Photos: Courtesy of Nechama Fass