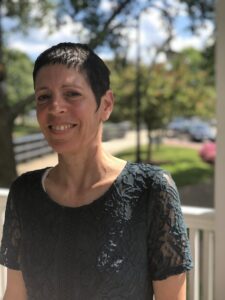 Photo: Courtesy of Na'ama Yacoby
Tell us a little bit about yourself and your background.
My name is Na'ama Yacoby. I was raised in Jerusalem and trained as a baroque musician and a librarian. About 14 years ago, my family and I immigrated to the United States, following my husband's work. I have four grown-up kids, and a dog, who I consider my fifth!
What inspired you to become an artist?
About 10 years ago, when my kids were old enough, I saw a window of opportunity and started taking courses in pottery – something I always wanted to do. I fell in love. A few years later, we built a small studio in our home, and I've been working there ever since! I enjoy being creative and having no boundaries. I love playing with color and texture combination and making something that is new, unique, and beautiful. I usually aim for functionality as well.
What is your specialty?
My specialty are my trivets. They are a unique combination of my ceramics and mosaic skills since I make my own tiles. In recent years I started playing around with mosaics and mosaic techniques, and quickly found that making my own tiles for my projects makes my art really special.
How and where do you work?
I work in my home, in my basement, whenever I get a moment. Up until the COVID pandemic, I worked a full-time job on top of being a mother of four, so having the studio at home allowed me freedom and the ability to use my time wisely. With that said, my family has been very supportive of my art, and do their best to uplift me whenever they can.
What is the most indispensable item in your studio?
My slab roller is by far the most indispensable item in my studio. This tool takes a hunk of clay and flattens it out evenly. This is crucial for creating my own tiles that are even and the same thickness.
Where do you take your inspiration? Are you pursuing any themes?
My Israeli culture and my Jewish identity play a big role in my life and in my art. I find most of my art leaning towards Judaica items – Shabbat Candle holders in many styles and forms, Menorahs, Matza trays, and more. Natural themes also find their space in my art – leaves, flowers, and butterflies, always in some form of abstract.
Do you do bespoke work?
Absolutely! I love receiving specific orders from people who see my work and want something just a little different, something unique. All my art is completely handmade and hand-decorated, so there is always some room for serendipity, even in specific orders.
What projects are you currently working on?
I am working on decorating the top of a coffee table that my husband built with my mosaic tiles, for my daughter's wedding! And of course, I'm working tirelessly to get ready for the December holidays.
What is your favourite item in your current collection?
My favorite project was a time-piece: a big mosaic clock that is part of a fantasy-flower-garden picture. To make this, I use broken or unsuccessful pieces of ceramics from my studio, and broken watches from all over. With these pieces, I let myself go beyond the 2nd dimension into 3D art.
How do you know when a piece is finished?
My mother used to say, "Kol Hamosif Gore'a," which means "anything you add will make it worse." When I look at a piece and hear my mother's voice saying that to me, I know it is finished.
What was the first artwork you ever sold?
My first pottery sale was of a funky looking mug that my incredibly supportive friend purchased.
Which project have you enjoyed working on the most so far?
My most enjoyable art happens to also be my favorite – the time-piece. This is a free-form piece of art that lets my imagination go wild. I've already made three of these pieces, all hanging in my home, and I absolutely love them! I am looking forward to making commissions of these as well.
What do you want to achieve with your work and what are your wishes for the future?
I am always looking to expand with new ideas and techniques. I absolutely love knowing people enjoy using my artwork in their homes, especially since each piece receives so much care and attention to detail.
Where can we find your work?
Instagram: @Naama.Art
Facebook: Na'ama's Art
Etsy: https://www.etsy.com/shop/NaamasArt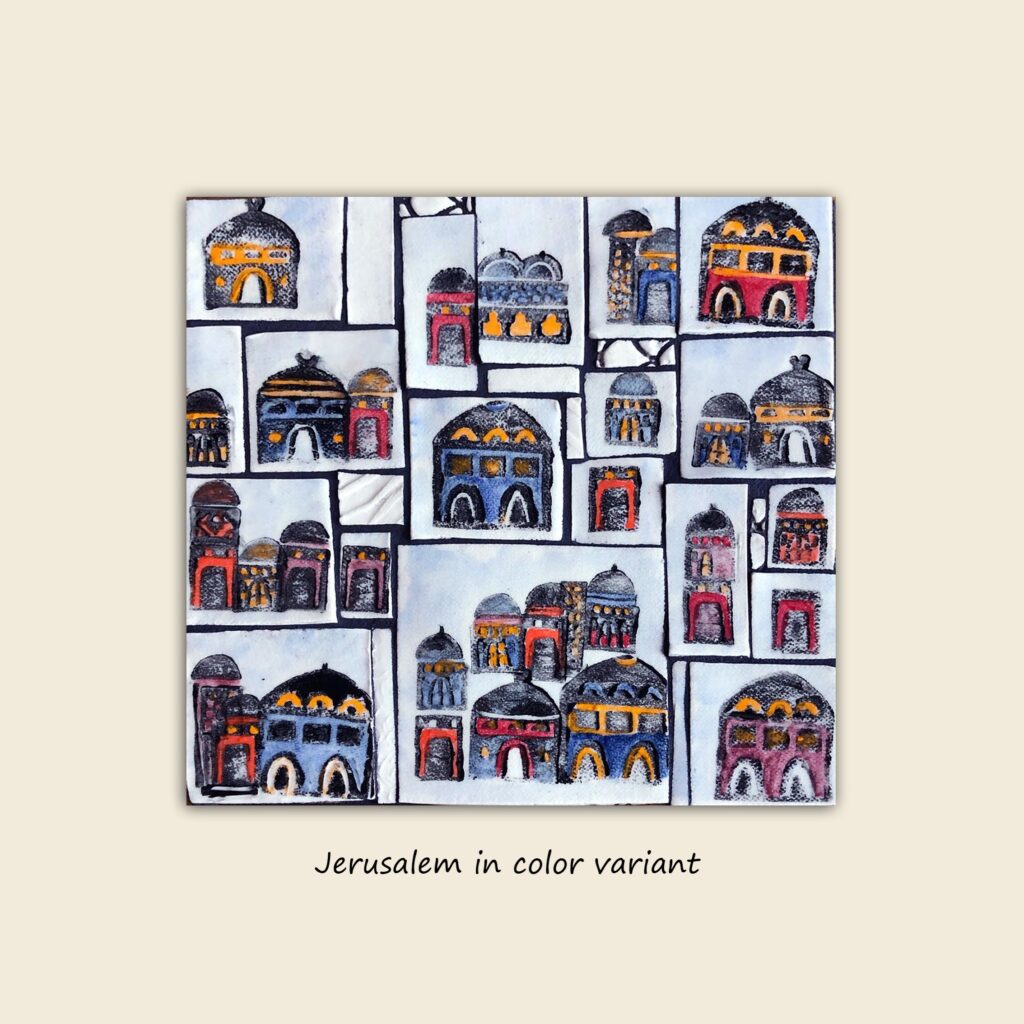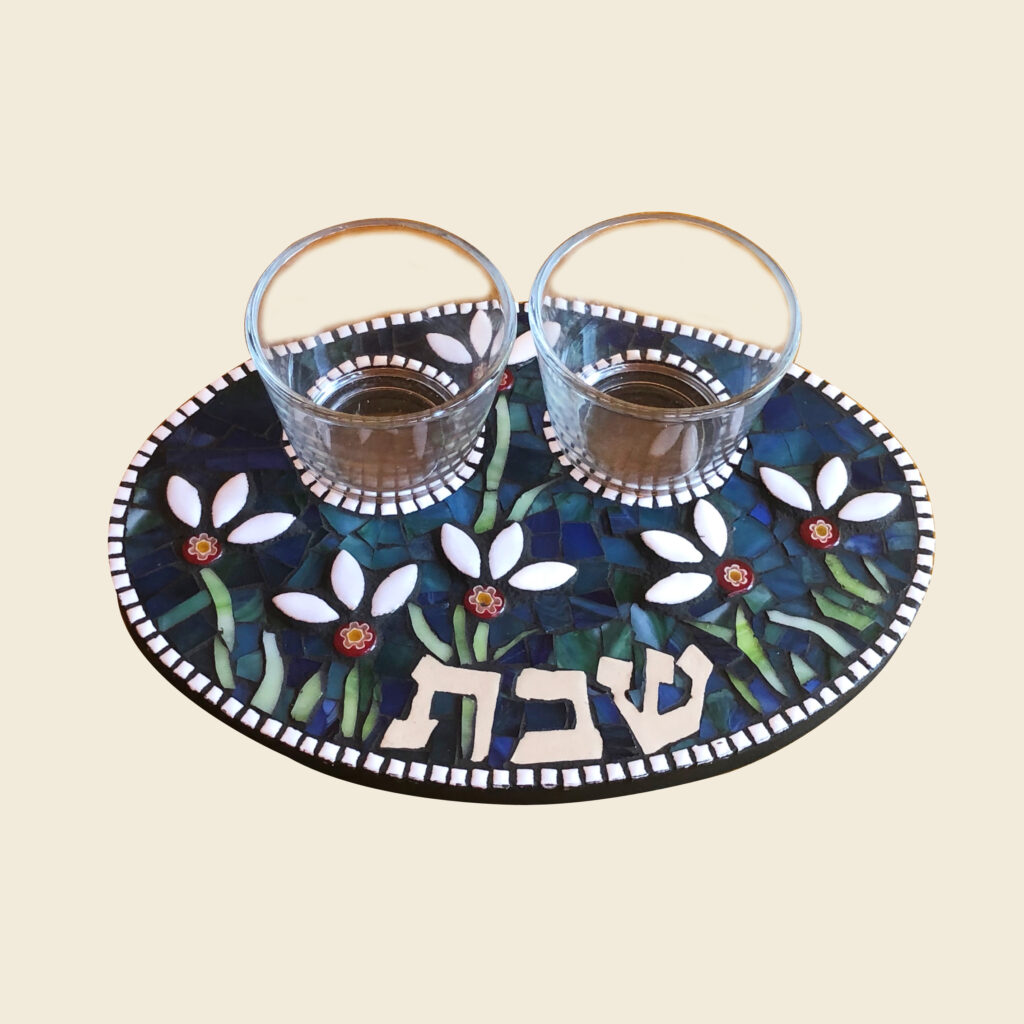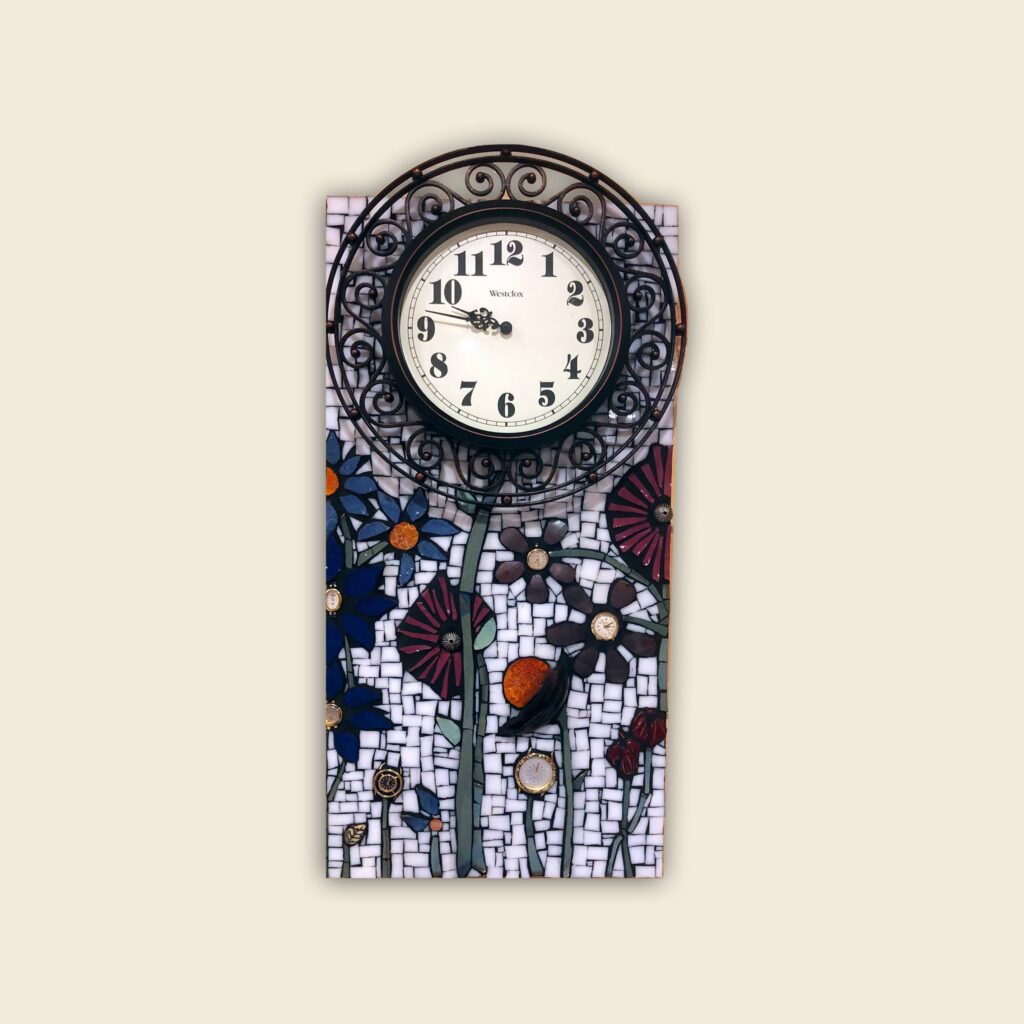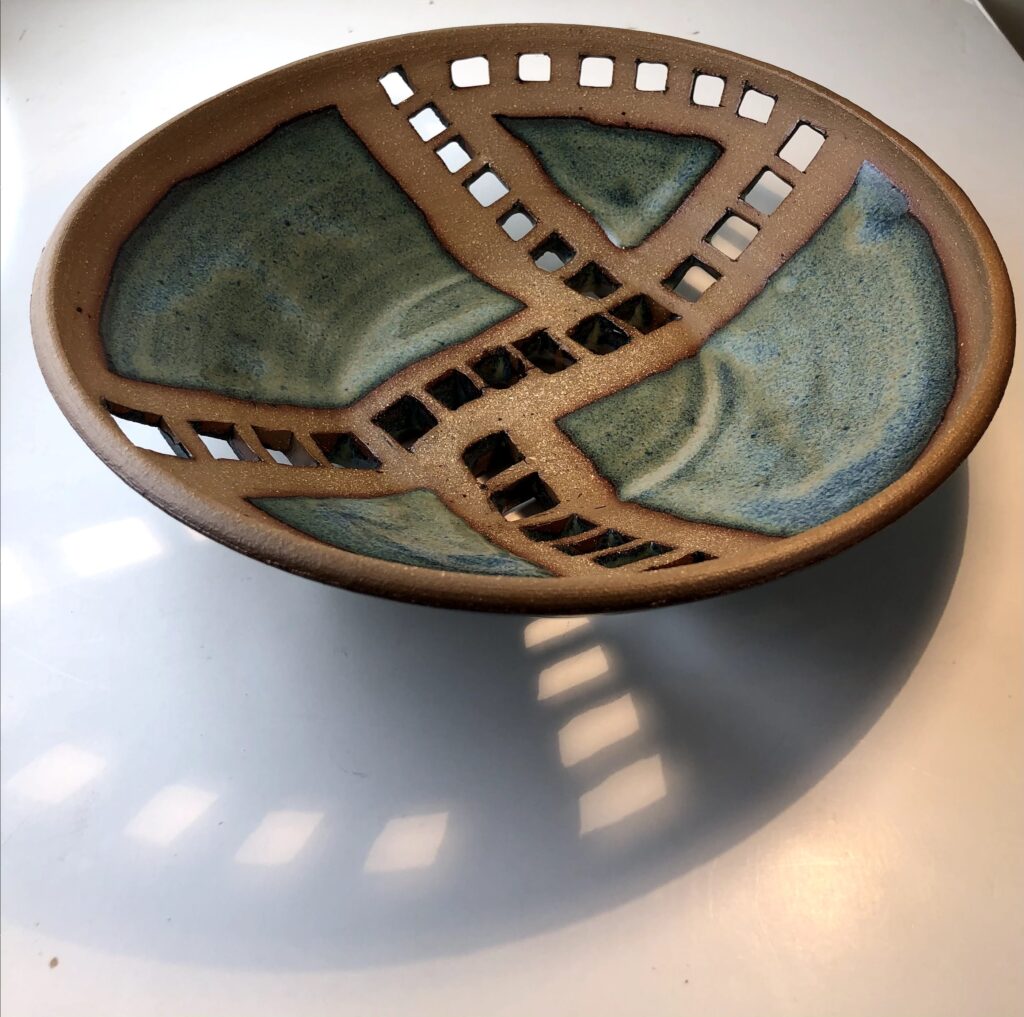 Photos: Courtesy of Na'ama Yacoby