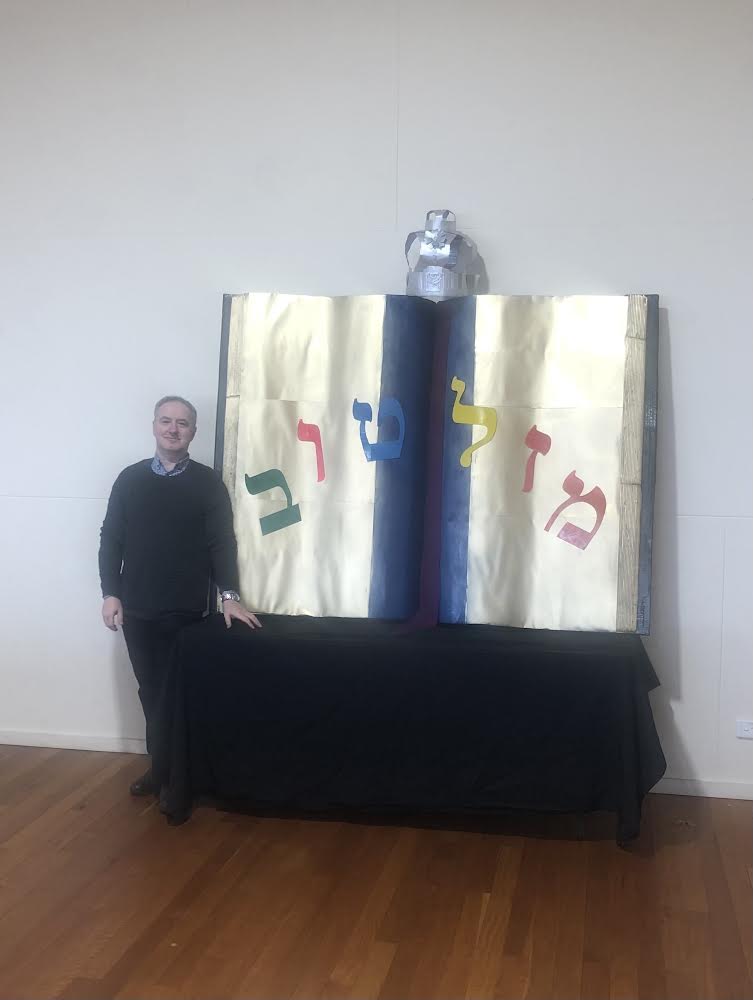 Image: Courtesy of Misha Shteyman
Tell us a little bit about yourself and your background.
My name is Misha Shteyman and I was born and grew up in Lvov, in the former USSR, a city in present-day Ukraine. I finished School, Technicon and University there in Electrical Engineering. Growing up in the USSR, practising Judaism was forbidden and I was only introduced to it in my 20s. I left the USSR in 1992 and moved first to England where I lived and worked for three years and studied Interior Design. From England, I moved to Sydney, Australia where I live with my wife and daughter and work as an IT Manager.
What inspired you to become an artist?
I've always been interested in design and over the years have worked in many media such as macrame (rope), wood and silver. During the recent lockdowns in Sydney, I started experimenting with cardboard and realised both the capability of cardboard for creative designs as well as the sustainability of the material. I have spent a good deal of time experimenting and have created objects such as an elaborate fairytale house, swords, shields, musical instruments and designs for Jewish schools. I have been working on developing my own concepts and elaborate designs.
What is your speciality?
I work with recycled cardboard, paper and hot glue. I create structural designs, paper mâché, and paint them as well.
Where do you take your inspiration from? Are you pursuing any themes?
I always was interested in art even though I specialised in engineering and IT. One of my dreams is to create a monument in cardboard dedicated to the Holocaust in the USSR. I have already experimented on a small-scale model of this in clay and now want to proceed to create it in larger scale in cardboard.
Do you take on commissions and create bespoke designs?
Currently I am actively looking to take on commission and am open to create designs asked for. I recently created a few installations for Book Week 2022 and a Siddur party for a private Jewish school. This was a volunteer project. I have also run a couple of student workshops in recycled cardboard art for children.
Which project have you enjoyed working on the most so far?
I enjoyed making a giant siddur from cardboard for a Siddur party.
Also, I enjoyed making a small violin completely out of cardboard and glue, which I then painted with acrylic paint. This was very challenging and intricate work.
What do you want to achieve with your work and what are your wishes for the future?
I hope to create art with deep meaning to make people think and engage with their imagination, especially with Judaism.
Where can we find your work?
Currently I only have an Instagram page and am working on creating my site.
https://www.instagram.com/creative_with_cardboard/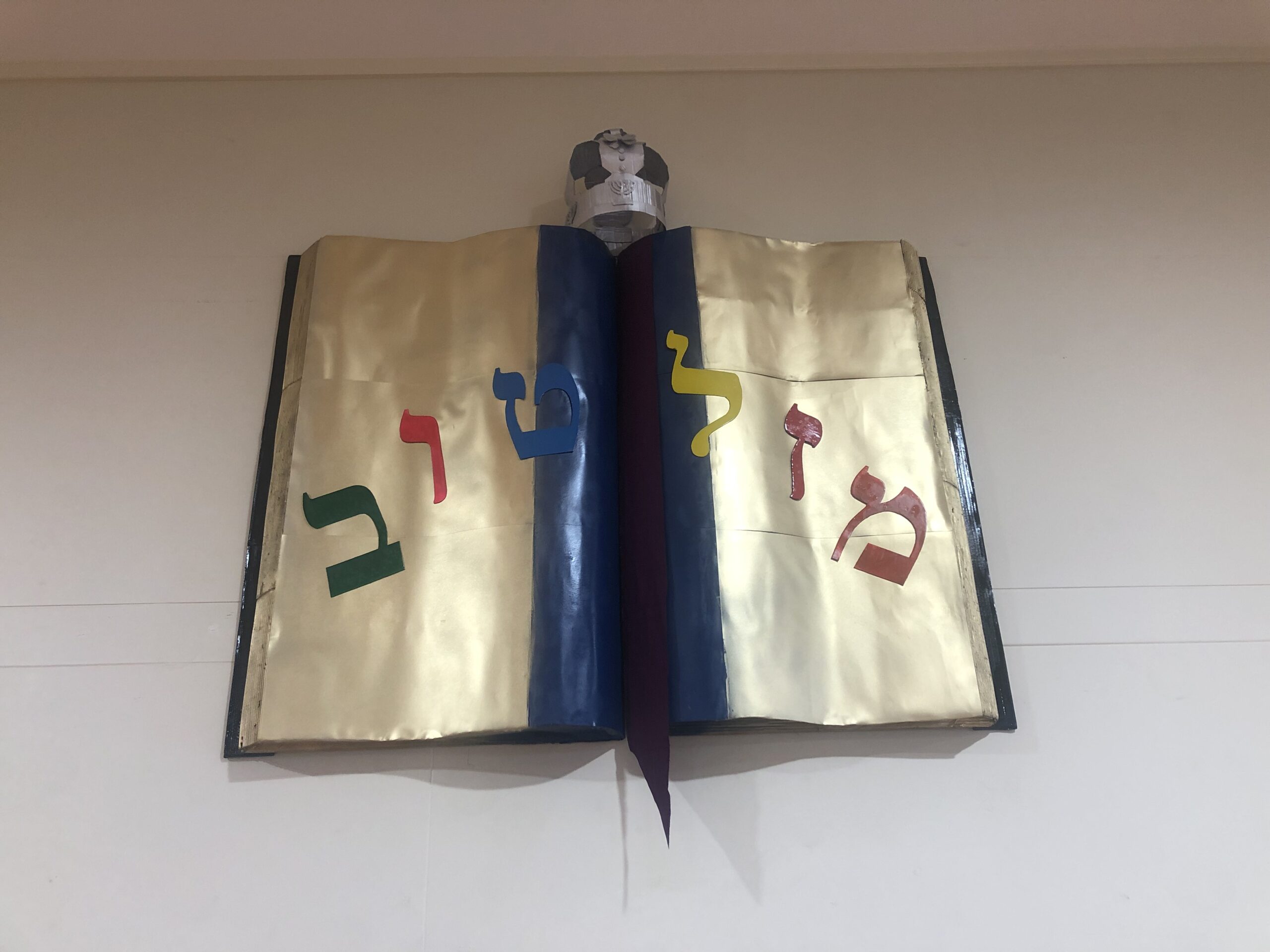 Images: Courtesy of Misha Shteyman