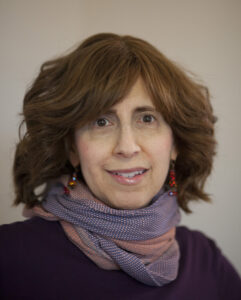 Photo: Courtesy of Miriam Sushman
Tell us a little bit about yourself and your background.
My first career was graphic design, and I did that for five years in Manhattan after graduating from art school in Philadelphia. My passion was photography, so I left Manhattan to take a job as a staff photographer at a daily newspaper in Connecticut. After some years working at daily papers and freelancing, I returned to school to receive a MA in photo communication from Ohio University. In 1993 I made Aliyah and worked freelance for foreign and Israeli newspapers, magazines, and non-profits. Since 2000 I have lived in Milwaukee, Wisconsin. I first became interested in mosaics while working on a table that I found on the side of the road. Since completing that table, I have learned various methods of mosaics and have gone on to teach from my home studio, area synagogues and a local arts center.
What inspired you to become an artist?
I have always done art from my childhood and through my teenage years. I have always drawn, created in clay, made candles, designed batiks, sewn soft sculptures and took up photography as a young adult.
What is your specialty?
I create mosaics and work mostly in stained glass. I also love to work with plates and a variety of tesserae (mosaic elements) tiles, buttons, beads, jewelry parts and found objects. I like working on large scale projects such as community murals and kitchen backsplashes.
How and where do you work?
I have a sunny studio in my home. Although the space is not large, I am able to make good use of the high ceilings to contain my vast assortment of materials. When I run out of space the extra glass, tile and plates go up into our attic!
What is the most indispensable item in your studio space?
The excellent task lamps. There are many grey Milwaukee days where I cannot rely on the natural light.
Where do you take your inspiration? Are you pursuing any themes?
I am inspired by nature: the birds and foliage that I encounter during my daily walks in the park that borders my home, my flower beds, vegetable garden and many house plants. I take joy in combining discarded objects, many of which have sentimental meaning for me. I have a vast collection of such objects and I am delighted when I find a purpose for them. I love the play of many intense colors which characterizes much of my work. There are always new ideas on how to incorporate various materials, and in this way, I continue to grow as an artist.
Do you do bespoke work?
Yes. I have a line of mosaic glass on glass window hangings called Mazal Tov mosaics where I use chuppa glass to create a one-of-a-kind work of art.
What projects are you currently working on? I am completing a few glass-on-glass candle holders. The containers have been sitting in my studio for a few years and I thought that they would make pretty mosaics. I wanted a fun project after spending some time on the computer setting up an Etsy shop and website.
What is your favorite item in your current collection?
My first project still makes me happy when I look at it and it sits in a corner of our living room. It is a two-tiered table that I covered with plates, tiny teacups, Goodwill treasures, childhood jewelry and Eilat stones.
How do you know when a piece is finished?
Mosaic art has its own completion: a work is done when the areas that I intend to cover are covered. But much of the ongoing work precedes the assembly. I make numerous sketches prior to cutting and adhering. That process is finished when the sketches come alive, and I can visualize it as an expressive and beautiful mosaic.
What was the first artwork you ever sold?
I sold a mixed media piece at an art show at a synagogue in 2017.
Which project have you enjoyed working on the most so far?
I loved working on kitchen backsplashes for our rental unit. I incorporated my sgraffito ceramic tiles into the mixed media mosaic along with stained glass, glass buttons, plates and tile. It was a return to the color theme of many shades of blue and green that I had used in my very first project.
What do you want to achieve with your work and what are your wishes for the future?
I would like to explore both figurative and abstract mosaics especially with using the mandala as a structure. I would also like to create landscapes with stained glass in addition to continuing my flower mosaics. I have led a community project and would love to do more of this work.
Where can we find your work?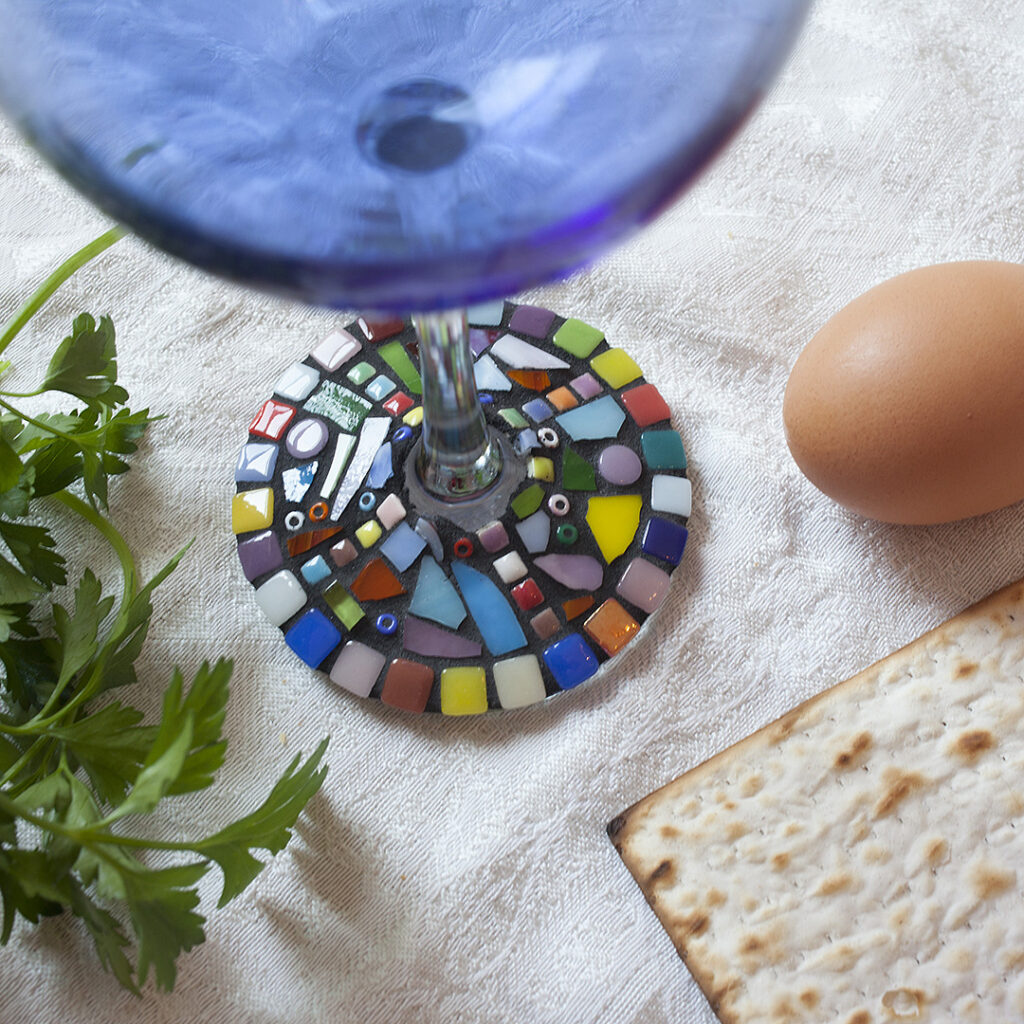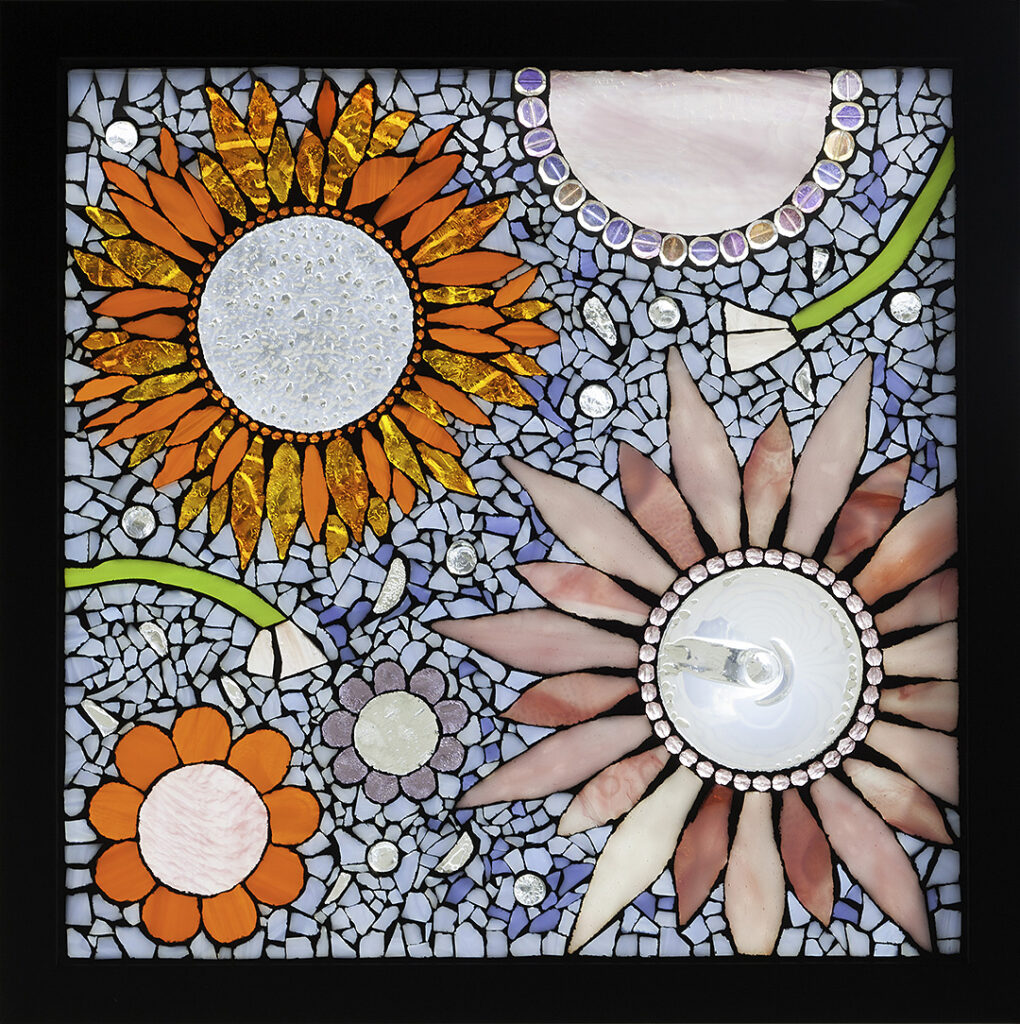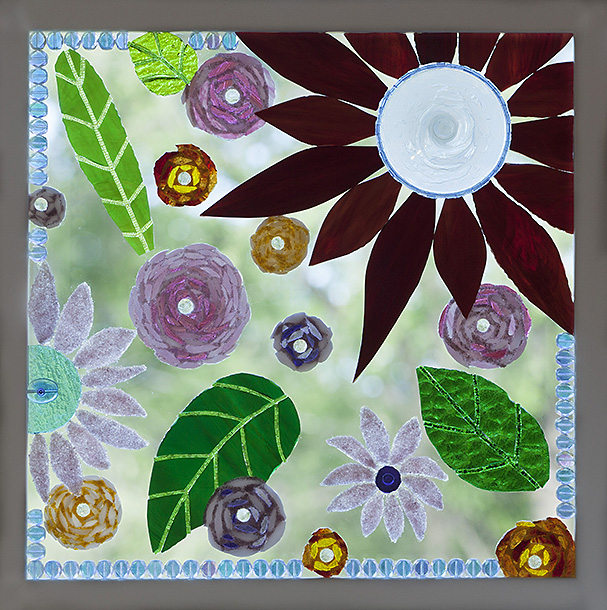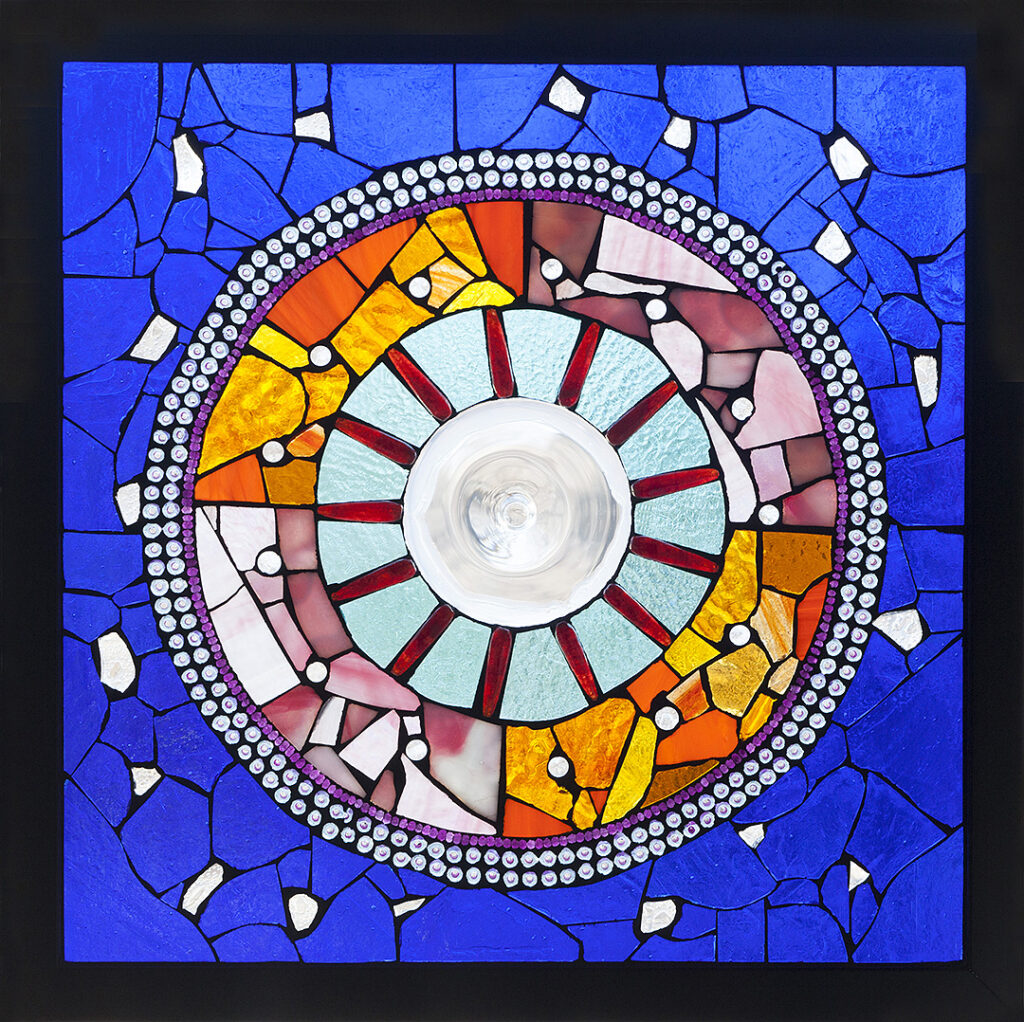 Photos: Courtesy of Miriam Sushman