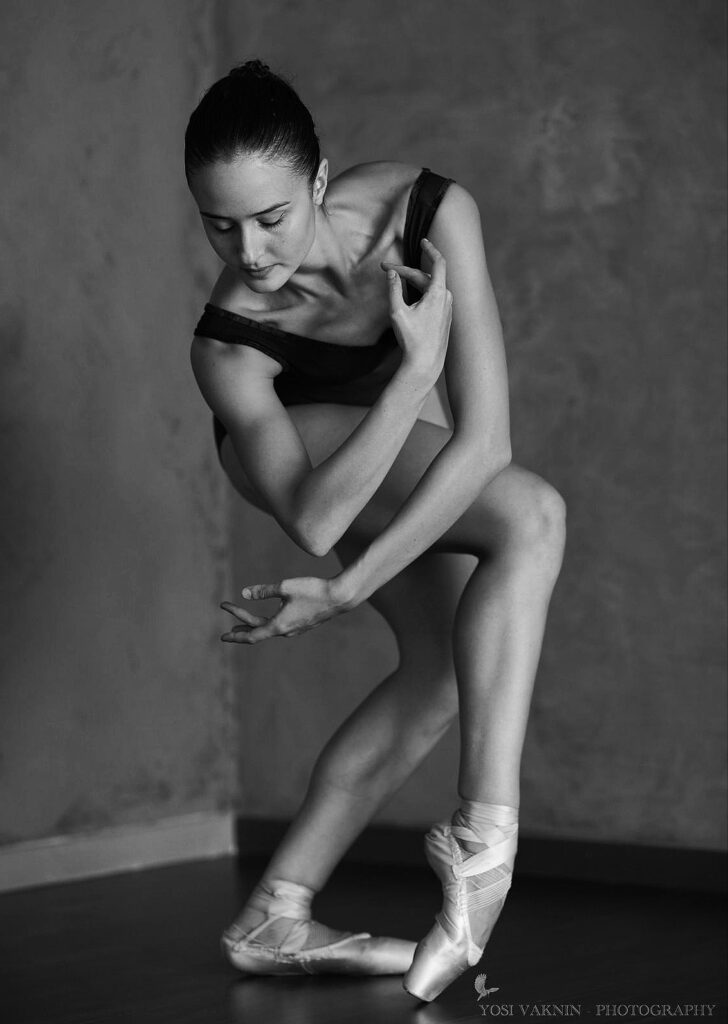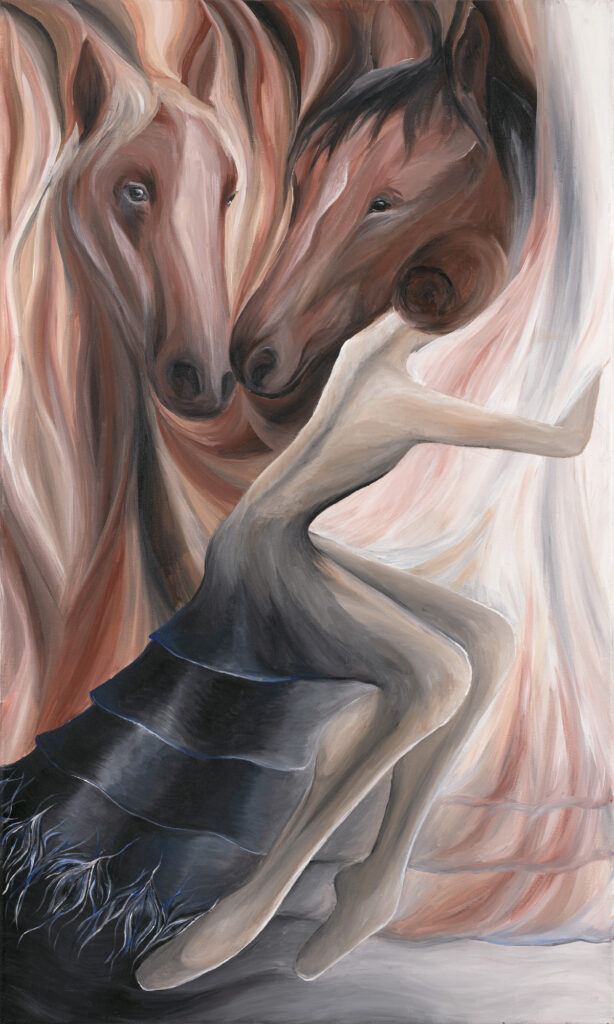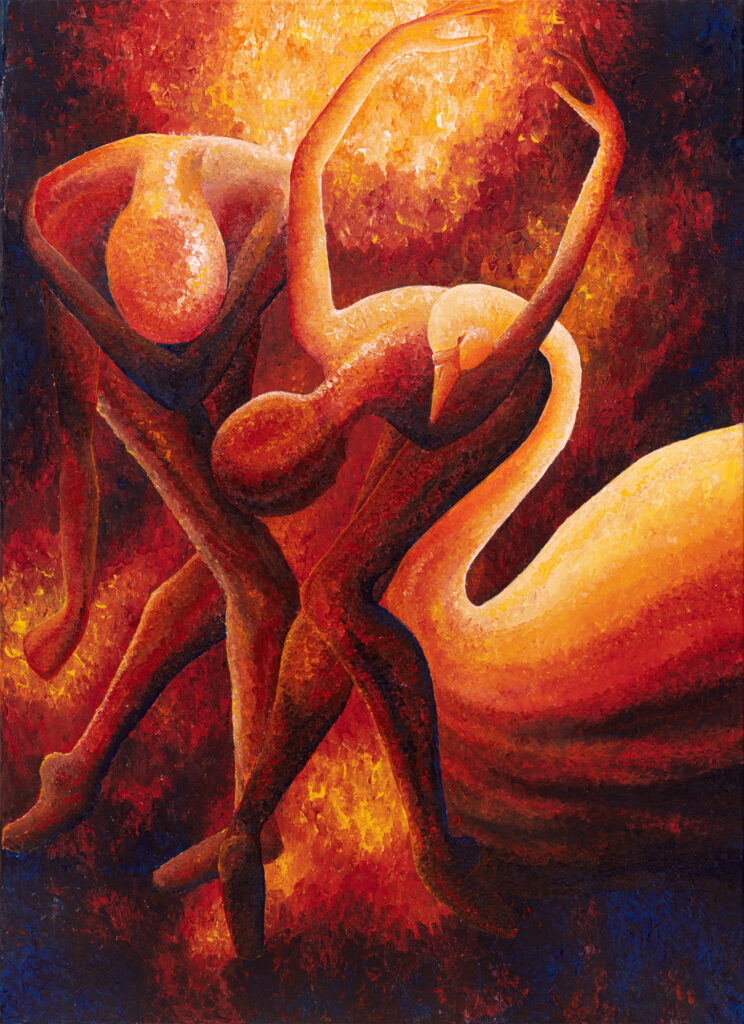 Photos: Courtesy of Maya Stok
Tell us a little bit about yourself and your background.
My name is Maya Stok. I was born and raised in Israel. From the age of 3, I have been dancing ballet which is a major part of my life. I spent most of my time practicing and improving my ballet technique. In parallel to my dancing life, drawing and painting was my hobby. I was never taught how to paint, but my passion to draw in my notebook during classes and afternoons in my sketchbook made me practice. I have always drawn ballerinas and made them "dance" on the paper in my imagination.
At the age of 18, I graduated high school and served in the IDF for two years. After this empowering service, I got accepted to the Israeli Ballet company, where I have been dancing for a couple of years and enjoyed training every day, to perform all over Israel and abroad.
Today, I am going after my next dream – studying medicine in university and starting my career as an artist as well.
What inspired you to become an artist?
I think creativity was always a part of my life. Since I was a child, I have loved to paint. Ballet, which is a big part of me, is another artistic part of me and I believe that painting and ballet complete each other and define me. I have never thought about myself as an artist, but I think that my career and my hobby defined me as an artist
What is your specialty?
My specialty is painting with acrylic on canvas, usually ballerinas and movement.
How and where do you work?
I paint at home, usually I prefer a room with a big window so the sunlight can light my painting. I like to paint in silence so I can think and imagine. Frequently, I find myself sitting on the floor or standing during painting. After I finish a part of my painting, I sit on a sofa or a chair in the distance in order to better understand what I have created and how I am going to keep on developing it.
What is the most indispensable item in your studio?
I think that sunlight is the most indispensable item in my studio. When the sun lights my painting, my mind is clear and the colors on the canvas are in full force.
Where do you take your inspiration? Are you pursuing any themes?
I have been dancing all my life, so my own body, life experience, and imagination are my inspiration. Also if I see special dancers or performers it inspires me.
Do you do bespoke work?
I believe that paintings that have come from my mind make me express myself in the best way. Although, sometimes I do bespoke work when the customer's order gives me inspiration. The cooperation between the customer and me can produce a special creation that otherwise would never happen.
What projects are you currently working on?
These days, I am working on a different style of painting. This ballerina is a little bit different from my earlier works because I choose to use golden colours in it. The metallic colours create special effects on the face of the painting, they look different in each light or point of view, and I am looking forward to finding out how the final creation will be.
What is or are your favourite items in your current collection?
Every work has its own story so it is difficult for me to decide. Although, since my favorite colour is orange, naturally my orange paintings tend to be my favorites.
How do you know when a piece is finished?
Usually, it takes time for me to decide that the piece is finished. When I think that the painting is finished I sit far away from it and observe it. Most of the time I find tiny problems that bother me and I fix them. I do it for a couple of days until I feel that one more touch can make it worse than better. In addition, I sense the painting is complete when I start feeling like I am looking at artwork at a gallery and not as someone who is looking at work in progress.
What was the first artwork you ever sold?
I have never sold any artwork, until this year I gave all my paintings and reproductions as gifts to my friends and family. I felt that those paintings represent my recognition and my appreciation for them in the best form possible. Just now I decided to expose my work to the world so more people can enjoy my work.
Which project have you enjoyed working on the most so far?
I really enjoyed all of them. It is always a wonderful journey to start drawing a painting without knowing what it will look like in the end.
What do you want to achieve with your work and what are your wishes for the future?
I wish to keep enjoying painting and find the time to do just that. I hope people all over the world will find it inspiring. Also, I hope that I can make a living from my art alongside my medical studies.
Where can we find your work?
You are welcome to my Etsy shop and my Instagram. Hope you will enjoy it, and for any questions or responses you are more than welcome to send me an email at mayastok.art@gmail.com.