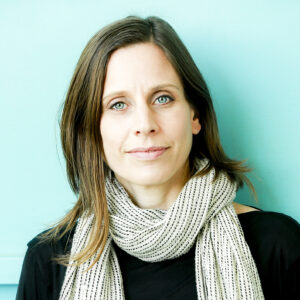 Photo: Courtesy of Marit Meisler – Photo taken by Kfir Ziv
Tell us a little bit about yourself and your background.
I was born and raised in the Old City of Jaffa, Israel. I am Product Design graduate with distinction from the Bezalel Academy of Art and Design in Jerusalem. My "ceMMent studio" was founded in Brooklyn while I was living in New York. I am now designing and manufacture my creations in Jaffa. My work has been featured in numerous museums including the Jewish Museums in New York, Berlin, San Francisco, Philadelphia and more. The Jewish Museum in New York purchased my ceMMent Mezuzah and the ceMMent Menorah for their permanent collection in 2008. I taught at the Pratt Institute in New York, in the Bezalel Academy of Art and Design in Jerusalem and at The Shenkar College of Engineering and Design.
What inspired you to become an artist?
I grew up in an Artistic household. My father Frank Meisler was a very established successful sculptor. Art and design were always a part of life.
What is your specialty?
Contemporary Judaica and household objects.
How and where do you work?
I am located in the winding alleys of the ancient city port Jaffa. The items are handmade and go through an intricate process.
Where do you take your inspiration? Are you pursuing any themes?
Clean minimalist modern design is my inspiration.
The purpose of my designs is to rethink and redefine formal preconceptions of traditional objects, which have been taken for granted. I question formal notions about such objects and challenge common assumptions about how certain forms, rooted in our collective psyches, are supposed to look, what materials they are made from, and how we use them.
Do you do bespoke work?
I made a Yad for a private collection, corporate gifts and custom design. It is always a challenge, and a thrill as it is an expedited process with rapid gratification.
What is your favourite item in your current collection and what is the most indispensable item in your studio?
The long shin mezuzah in grey concrete only. It has the shin yet abstracted to become a geometric elongated form. White concrete too was such a small variation yet gave a whole new feel.
How do you know when a piece is finished?
I make sure I refined it to its limit, but also know that I have no problem re-designing after a certain amount of time, after I learn from the "real world" and true manufacturing processes how it should be best adjusted to be more than one of a kind. Finishing then is a long process of pure notions and making pure designs manufacturable. In this process sometimes designs I love are taken out of manufacturing.
What projects are you currently working on?
Rethinking the Passover palate is a great example of the distance between pure and right. I will need to change it while holding onto the design concepts behind it.
What was the first artwork you ever sold?
I made a collection of a mezuzah candlesticks and menorah and took to them to the Javits centre and found a distributor even before selling it directly to design lovers. It was so exiting.
Which project have you enjoyed working on the most so far?
The folded metal Mezuzah was exiting. Testing on paper, I refined the "shin" letter to a geometric form. Raising the metal with a soft fold gave it the extra touch and all together working not with concrete was important for me, to show that the ideas behind my work is not limited to a specific material but is a notion and concept higher than a medium.
What do you want to achieve with your work and what are your wishes for the future?
I create a synthesis of everyday life with religious Artifacts. The modern designs allows people to identify with a religious Artifact and incorporate contemporary aesthetics into their homes.
In the future, I wish to also design a modern collection within my father's brand which I chose to continue. It is a great challenge to find how my style fits in another brand and to a different audience.
Where can we find your work?
My website www.cemment.com is the best web location to see all my work in a simple manner, re-gathering all the material options (white or grey concrete), fill colours (allowing over 100 options for 4 mail designs) and size variations (parchment size) back into their original 7 design concept. However nothing is the same a studio visit, seeing, touching feeling the unique tactility of my tamed concrete.
Photos: Courtesy of Marit Meisler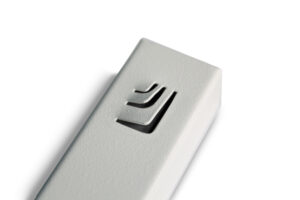 Photo: Courtesy of Marit Meisler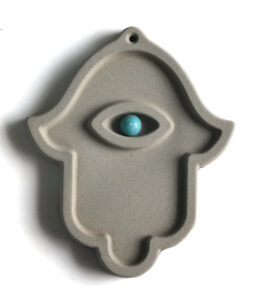 Photo: Courtesy of Marit Meisler