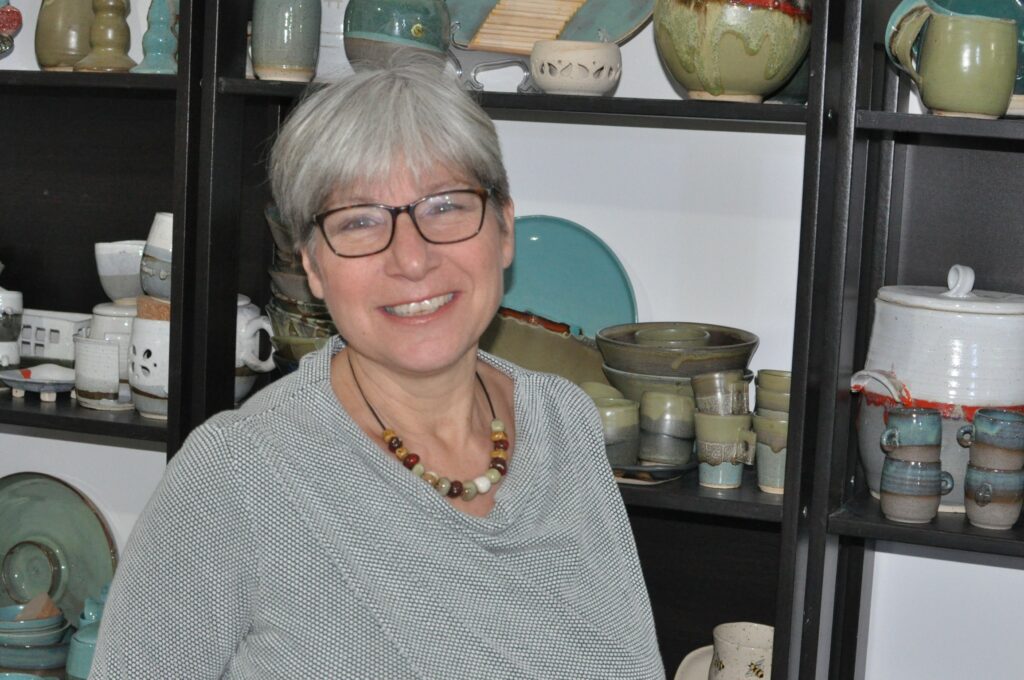 Photo: Courtesy of Lesley Kogan
Tell us a little bit about yourself and your background.
I grew up in London and have been living and working in Israel for 24 years. I am married with two grown up sons and live in the quiet town of Ness Ziona, south of Tel Aviv.
After over 30 years working in office administration I gave it up to follow a dream, to turn a hobby into a business, making beautiful and useful objects out of clay.
My family jokes that I "play with mud". But I prefer to think that I am exploring the infinite possibilities of a raw material that takes us all closer to the essence of our souls. After all, according to the bible, God created the first human from the dust of the earth. I work on a rather more modest scale!
Why do you do what you do and how did you get started?
I was introduced to clay about 30 years ago when living in Jerusalem. I joined a pottery class, instantly realized I had found a material I could work with, that was forgiving and I could control. I was also in awe of the potter's wheel and was determined to master the skill… I am still aiming for perfection.
What is your speciality?
I make my own highly personal and functional pottery, an eclectic collection of objects that is constantly growing and changing.
How and where do you work?
My studio is at home in my basement and that is usually where you will find me. I run small workshops from my studio, and teach Parkinson sufferers, and disabled soldiers at local centres
What is the most indispensable item in your studio?
I would have to say clay. You can't really make a pot without it.
Where do you take your inspiration?
I am inspired by the landscapes and the seasons' colours of this small but vibrant country. My whites and greys reflect on Mount Hermon in the north. The many shades of green evoke the fertile areas around the Sea of Galilee. My turquoise and browns recall the barren, silent, spiritually-charged areas of the Negev desert and the Dead Sea.
What projects are you currently working on?
I am currently working on custom orders, mainly Passover gifts. It's that time of the year.
How do you know when a piece is finished?
Once it comes out of the kiln. I am in control of the clay and the glazing until it goes into the kiln but then it is out of my hands. It's like raising a child, at a certain point you have to let go and just hope that with all the love and nurturing you invest in it, it will turn out well
Do you do bespoke work?
Yes. I enjoy the new challenges and have had some very interesting projects.
What was the first artwork you ever sold?
I think it was a framed ceramic mirror, with a design inspired by the Russian artist Ivan Bilibin.
Which project have you enjoyed working on the most so far?
It must be preparing work for my first exhibition "Earth, Water and Fire" I held at the local municipality. It pushed me to experiment with new techniques and develop myself not just as a craftsman but as an artist.
What do you want to achieve with your work and what are your wishes for the future?
To be able to pursue new styles, technique, sell more and maybe one day see one of my pieces in a museum.

Where can we find your work?
My studio in Ness Ziona. Visitors are welcome by appointment.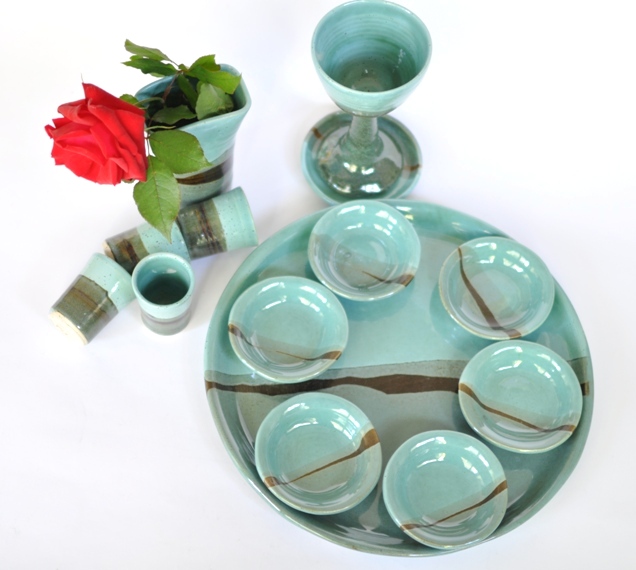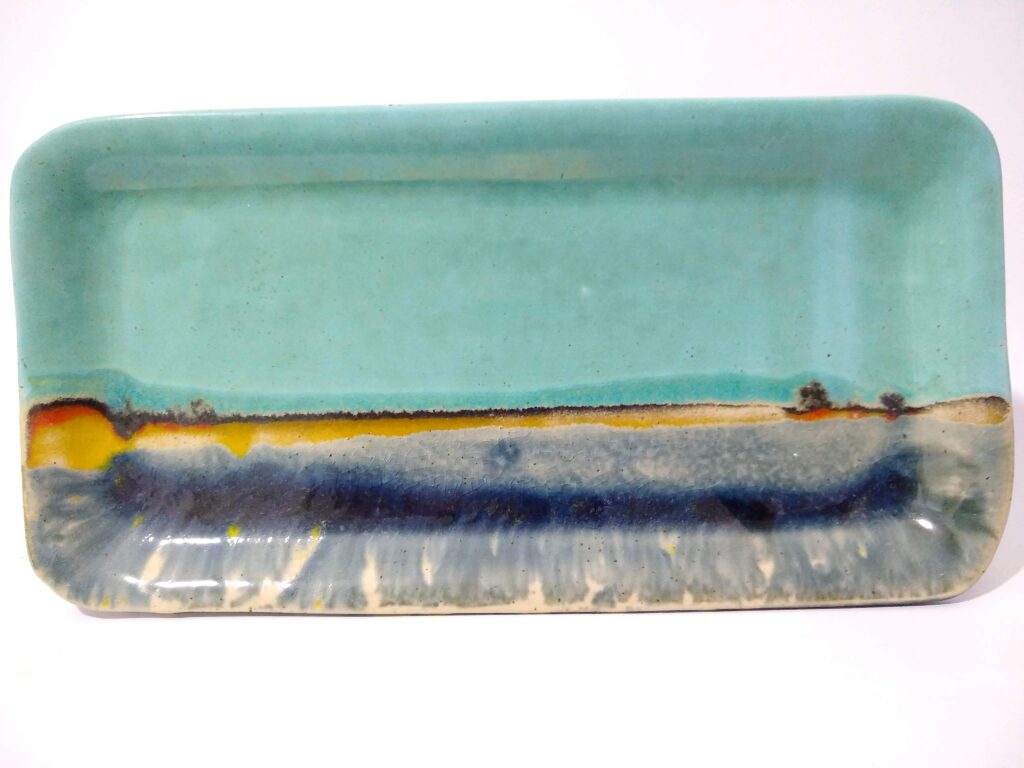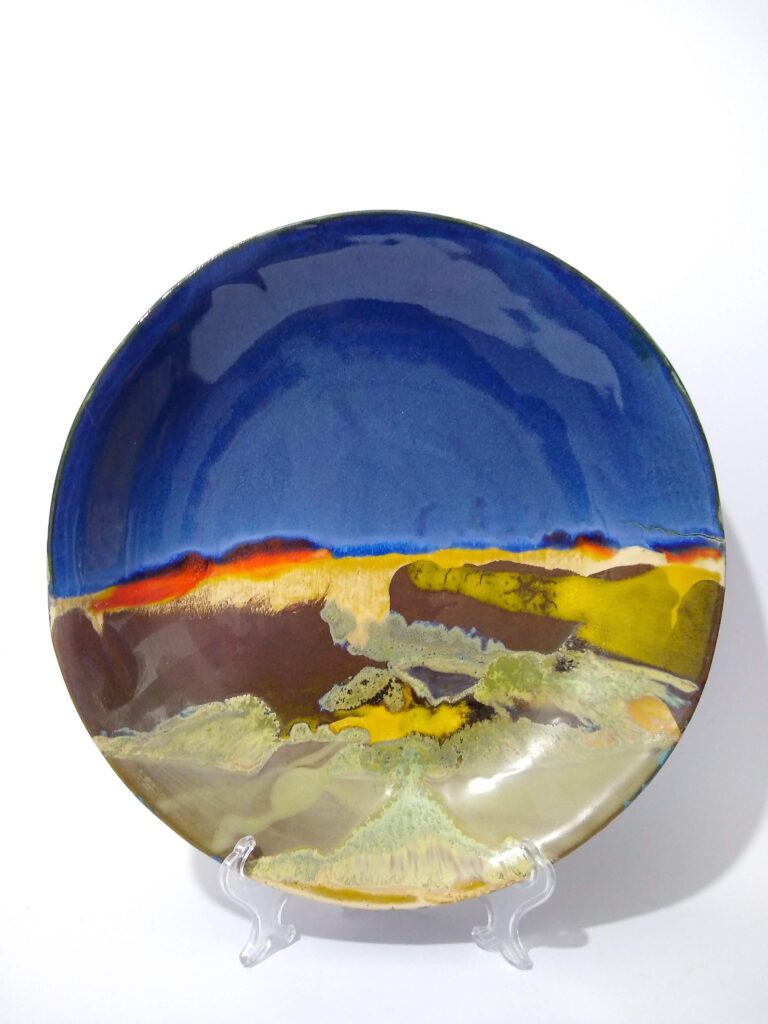 Photos: Courtesy of Lesley Kogan