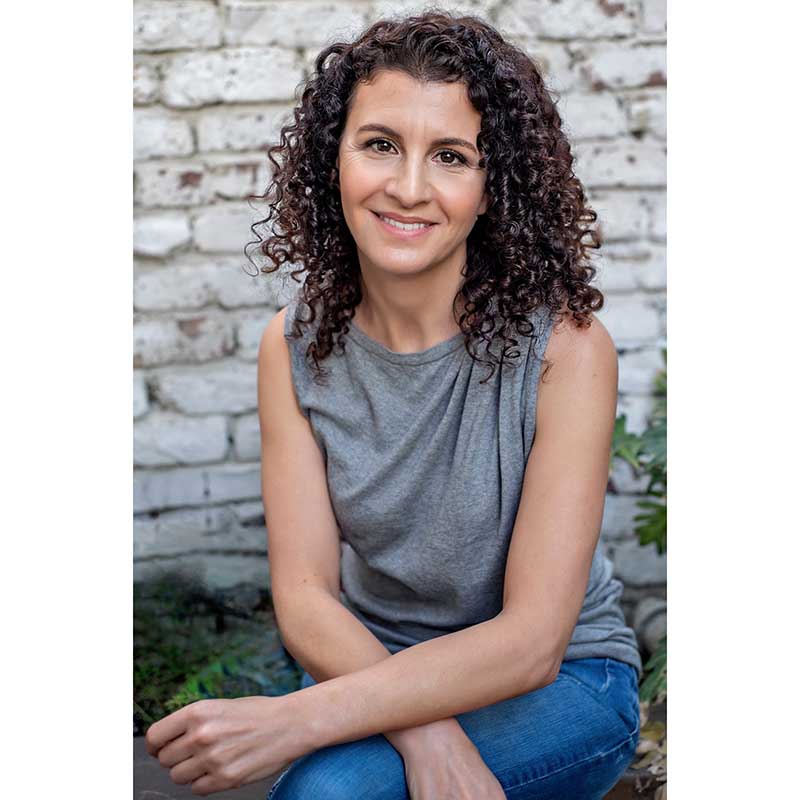 Internationally renowned Judaica designer Laura Cowan creates metal art in her studio in Neve Tsedek, Tel Aviv. Originally from Manchester, England, Laura completed her B.A. (Hons) in Silversmithing at London Guildhall University in 1995, made Aliyah in 1996, and continued her studies as an apprentice in a jewelry studio in Jaffa. In 1999 Laura set up her own studio, designing and creating her own line of innovative Judaica. Laura creates unique pieces many of which have been inspired by the 1960's mission to land a man on the moon. "My mezuzah collection is based on a rocket shape. I was inspired by the Sixties mission to land a man on the moon. Although this was achieved even before I was born, I was fascinated by the hype and excitement generated by the race to the moon. I also loved the irony of a futuristic design based on what is now history." In 2008 Laura received an unusual email requesting the exact weight of her Apollo mezuzah. It turned out to be from American Astronaut Greg Chamitoff who asked to fly her rocket shaped mezuzah to the International Space Station on Expedition 17. Laura's latest work combines her dreams and wishes of creating positive connections between people. She designed her Building Bridges menorah as a visual representation of the bridging of beliefs and understanding. A bridge creates a means for people to meet. It connects the two banks of a river and metaphorically, two minds or two communities of people. By overcoming an obstacle you are creating a solution. Laura's work is sold in Israel, America, Canada, Italy, England, France and Australia. All designs can be purchased on Laura's website. (Biography provided by Laura Cowan)
Tell us a little bit about yourself and your background.
I'm a contemporary Judaica designer, I grew up in Manchester, England and I live and work in Tel Aviv. I completed my BA Hons in Silversmithing and Jewellery in London and made Aliyah at the age of 24 to Kibbutz Tsora.
What inspired you to become an artist?
I have been creative all my life. The art lessons at school were very old fashioned, only still life painting and sketching. It was challenging, but I think it gave me a solid grounding and eye for detail. After school I took an Art Foundation course which was then a requirement to be accepted to study art at university. It was there that I studied sculpture, photography, ceramics and 3d designs. I realised that I wanted to work in 3d, and in a more commercial rather than artistic field so I decided to study jewellery. In the end I fell in the love with the silversmithing part of the course which eventually led me to Judaica once I moved to Israel.
What is your specialty?
Every few years I try to use a different material to work in, to keep my designs fresh and challenge myself. I started in patinated copper, moved to anodized aluminium, then highly polished stainless steel and my latest line is in ceramics. I try to be innovative and look ahead while sticking to a Bauhaus ethic in most of my designs, each part of the aesthetic has a function.
How and where do you work?
I have a workshop in Neve Tsedek in Tel Aviv which is open to the public by appointment
What is the most indispensable item in your workshop?
My design cupboard. Here I store all my samples, spare materials and different shaped bits of metal. When I have an idea, I hunt in the cupboard to find suitable pieces and start manipulating the metal until the design evolves.
Where do you take your inspiration? Are you pursuing any themes
While researching shapes for a silversmithing project at university I watched the moon landing tapes – you could feel the energy through the footage which was then 30 years old. Although this was achieved even before I was born, I was fascinated by the hype and excitement generated by the race to the moon. I developed a range of mezuzahs based on rocket shapes. One day, out of the blue, I received an email that read -I am writing to you from Houston, Texas, regarding your Apollo mezuzah design. I'll be flying on the next Space Station Mission, Expedition 17, and would very much like to take one of your Apollo mezuzahs with me. It was from Greg Chamitoff, the NASA astronaut. After passing NASA's stringent checks my Apollo mezuzah went up in space on a six month mission to the International Space Station!
What projects are you currently working on?
I'm working on a graffiti inspired mezuzah and hanukkiah collection.
What is your favourite item in your current collection?
My favourite piece in usually my latest design! At the moment that is my Night and Day Candlesticks and Kiddush cup collection in black and white ceramics.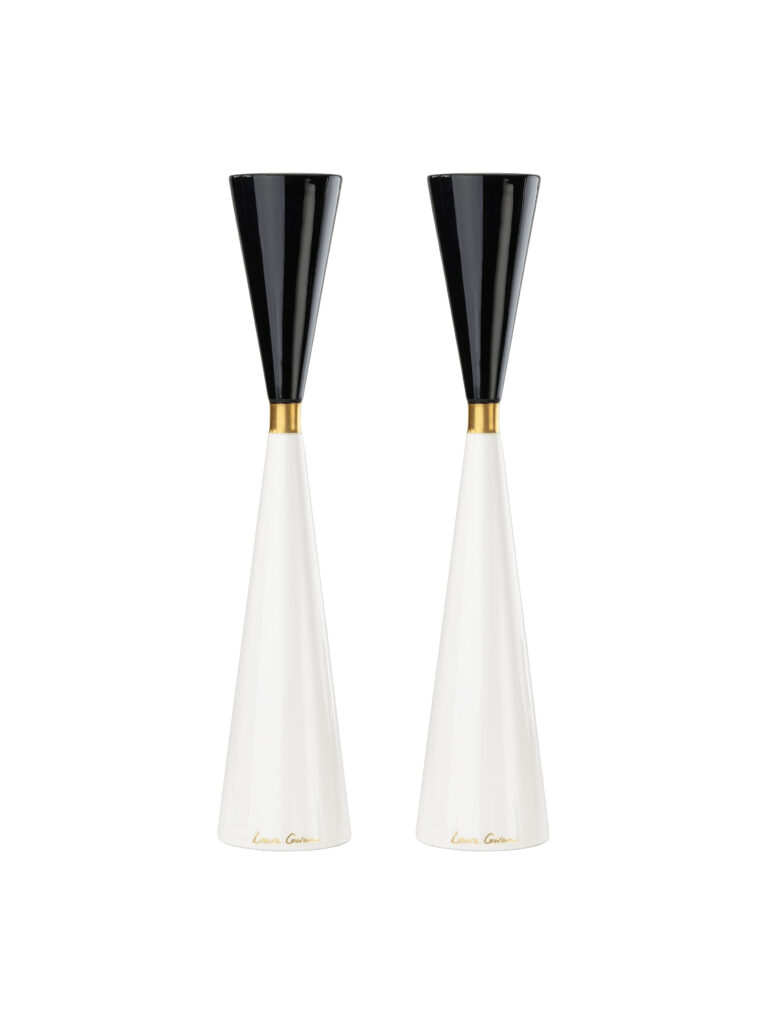 How do you know when a piece is finished?
When I sleep on it and I still love it in the morning!
Do you do bespoke work?
Occasionally, if it fits my design style. One of my most detailed pieces, The Rocket Chess set was commissioned by a customer and I was lucky enough to be given an open brief so I could take in it any direction I wanted.
What was the first artwork you ever sold?
I sold a set of 6 handcrafted Rocket shaped mezuzahs to the first Judaica shop I approached on Ben Yehuda street.
Which project have you enjoyed working on the most so far?
My favourite project was creating a range of magnetic menorahs. Each one is modular which means the customer chooses how they will be displayed every night.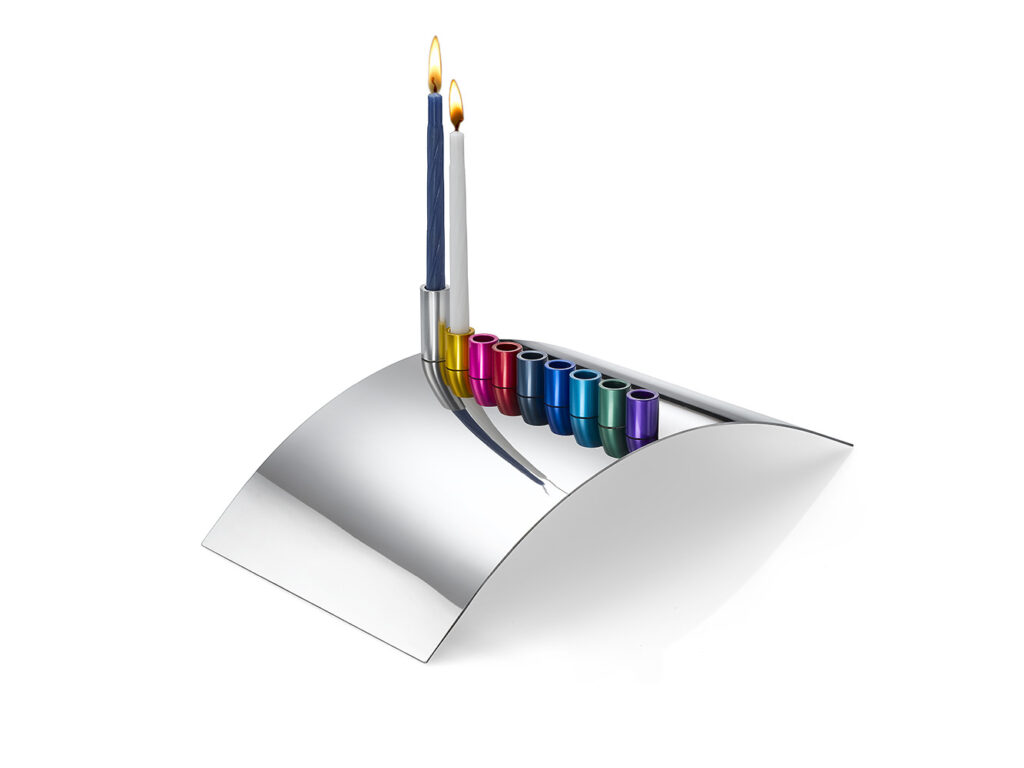 What do you want to achieve with your work and what are your wishes for the future?
I happy exactly where I am and hope to continue creating, designing and selling worldwide for many years
Where can we find your work?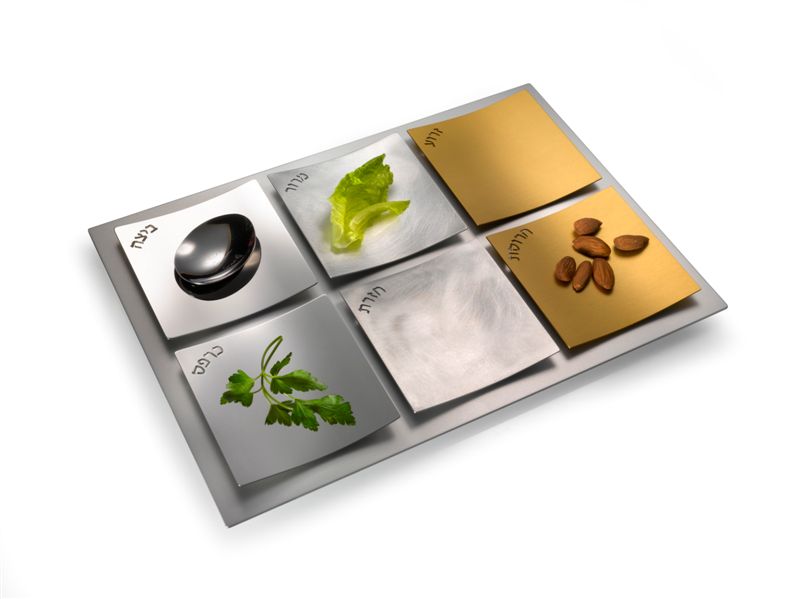 Dune Seder Plate Tel Aviv SEA Menorah