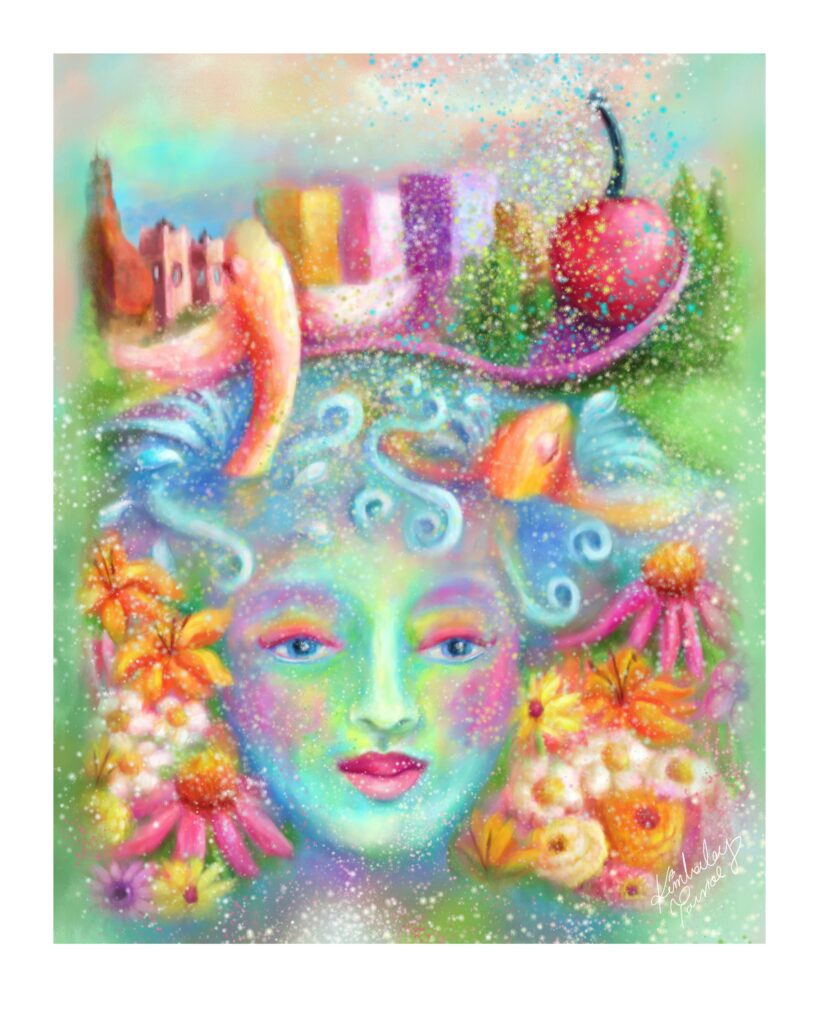 © Pixels and Fluff
Tell us a little bit about yourself and your background.
I was born and raised in Winnipeg, Manitoba, Canada to Jewish parents that emigrated from London, England in 1967. I have an older sister that also emigrated before I was born. My childhood was very happy and colorful growing up in the 1970's. We lived in a very welcoming Jewish neighborhood where everyone knew each other and often gathered together as a community. I was a daydreamer with a love for dolls and an empathy for everything around me. I never thought about art in a specific way until I was in high school, thanks to a very encouraging art teacher. A few years later when we moved to the United States, I started to take my art education seriously when I discovered digital painting and became fascinated by the possibilities for the future. I went to school at The International Fine Arts College in Miami Florida, earning an associate degree in computer graphics. With the encouragement of my husband, I have also taken many traditional art classes culminating in two years of classical training as part of an atelier. We currently reside in the Twin cities with our daughter.
What inspired you to become an artist?
When I was 19, I was taken on an impromptu studio tour of an artist whose work I loved, and it was an unforgettable experience. The artist was patient with me and answered all my questions. I don't think I paid so much attention to anything else up to that point and remember thinking at the time that it might have possibly been the best day of my life!
What is your specialty?
I specialize in digital painting printed onto watercolor paper. I also work in fiber arts, needle felting wool to create touchable paintings. It's kind of amazing how well my digital skills translated to painting with wool!
How and where do you work?
I work in a home studio with a desktop computer and drawing tablet. I also put together a system using soda bottle crates which holds 50 glass jars of different colored wool. This forms a readily-accessible palette from which I can easily find the appropriate color when working on my felted wool paintings.
What is the most indispensable item in your studio?
My digital paintbrush! It has a slanted felt tip. It's very gentle when it touches the tablet, I can't imagine digital painting with anything else.
Where do you take your inspiration? Are you pursuing any themes?
Nature, intuition, sensory impressions and experiences that capture a strong emotion are continuous threads throughout my work.
What projects are you currently working on?
I'm in the early stages of drafting illustrations for a children's book, exploring surface and textile design as a way of marrying my digital paintings with my physical works, and perfecting my needle felting skills. I usually have a digital painting or two going based on whatever inspires me in the moment, as well.
What is your favourite item in your current collection?
"To Life" is my current favorite digital painting. I wanted to create a special painting for a milestone birthday this year. My goal was to incorporate favorite rituals from the Jewish holidays that take place throughout the year. Painting this piece caused me to reflect on how important these things are to me and to realize they are a large part of who I am.
How do you know when a piece is finished?
Often the piece just feels right, and I know when to stop. It's a feeling that the work has come alive or radiates an energy that can be diminished by continued adornment.
Do you do bespoke work?
Yes, I do. I have fulfilled a variety of commissions for birthdays, memorials and other custom projects.
What was the first artwork you ever sold?
One of my first paintings was a gouache on wood portraying the evolution of coffee that was chosen for a major benefit auction. The auction took place at the lovely Depot in downtown Minneapolis, an ornate train station that had been converted into exhibit space. It was a magical evening celebrating 20 artists, and I was excited to be among them, more so when my painting sold for several hundred dollars! I was so happy, and very excited that I was gifted with $100 worth of coffee and an opportunity to tell this story more than once!
Which project have you enjoyed working on the most so far?
Something I'm working on right now. I've challenged myself to create 50 miniature felted art pieces that will be wrapped and wet felted over soaps to sell at a local holiday market. They're affordable, they bring joy and provide a small way for me to share art with people that might not necessarily be looking for something to hang on the wall. These have proven extremely popular. I'm going to wind up making many more than 50 because they keep selling out before the market has even started!
What do you want to achieve with your work and what are your wishes for the future?
I want to sprinkle a little bit of magic everywhere I go, to add a little bit of joy to existence. Just for a moment, but a moment that can be repeated over and over. I want everyone to feel good when they see my work and go away a little happier than before they saw it. Professionally, I want to expand my business to reach more and more people, to continue improving my fiber skills and ultimately create a large-format (really large) work entirely in wool, and to produce a children's book with digital illustrations.
Where can we find your work?
https://www.instagram.com/pixelsandfluff/
https://www.facebook.com/pixelsandfluff
https://www.twitter.com/pixelsandfluff
https://www.etsy.com/shop/PixelsandFluff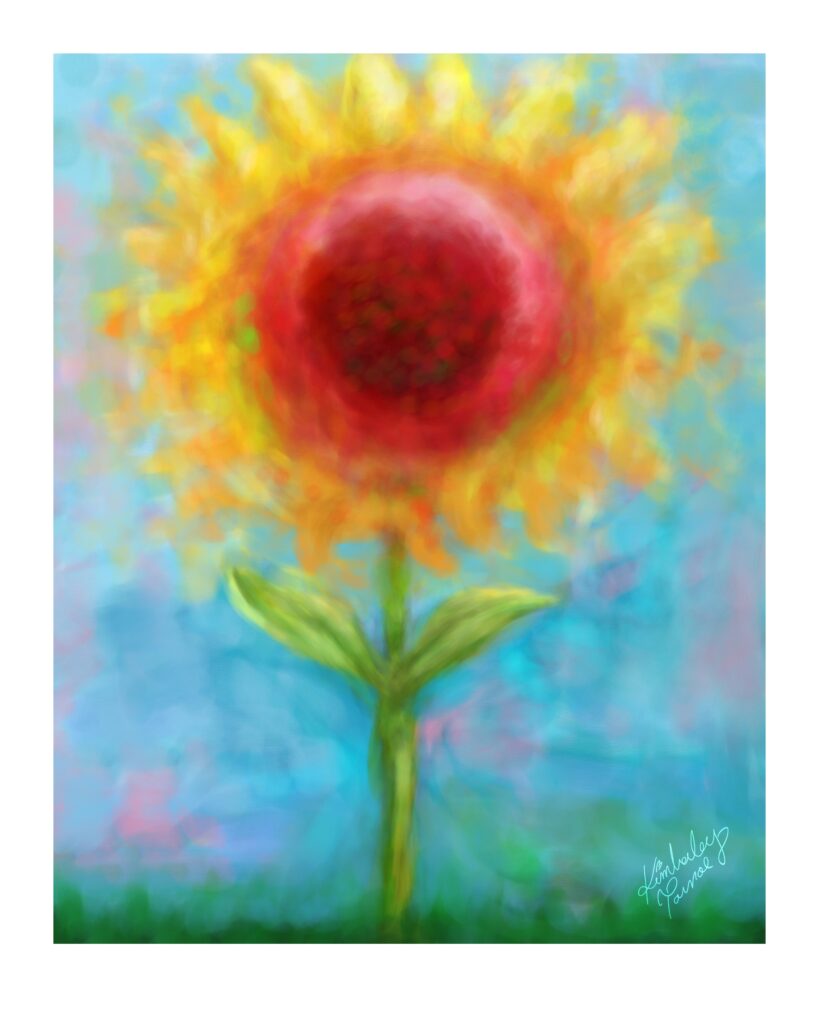 © Pixels and Fluff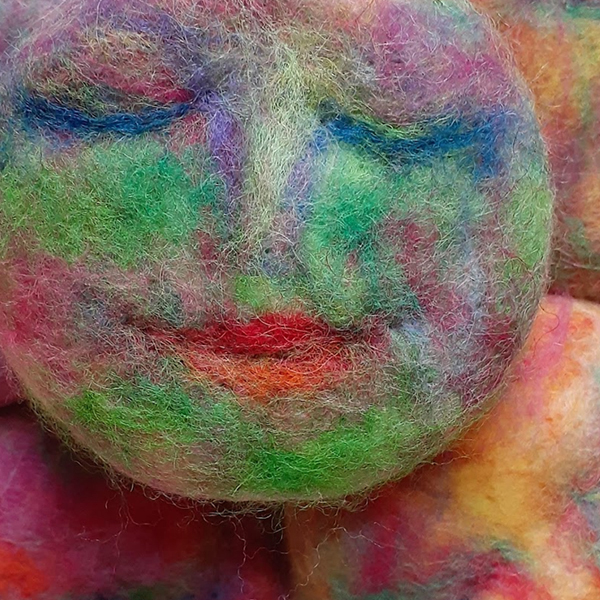 © Pixels and Fluff