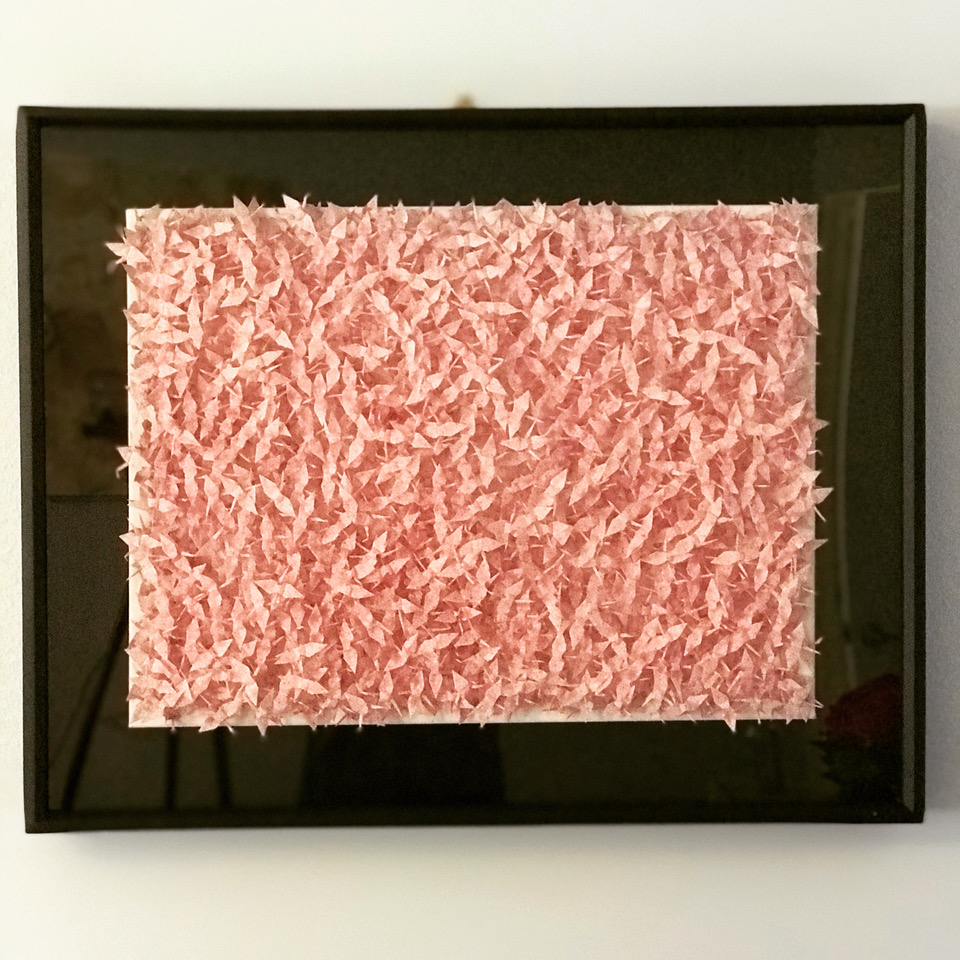 Photo: Courtesy of Julianne Mahler
Tell us a little bit about yourself and your background.
This artistic phase of my life is a second re-invention of myself. My first career was 32 years as a geologist in the oil and gas industry. I retired earlier than I expected as a result of COVID and have been able to devote myself to my artwork full-time for the last year.
I am an Army "Brat" and grew up in Germany. I travelled extensively during my first career, so my influences are quite global.
At heart though, I am a mother and grandmother. I have three children by birth from my first marriage, two children through my husband, and two grandchildren. I am deeply committed to my family.
What inspired you to become an artist?
Becoming an artist has been an evolution, not something I decided to do one day. Art, craft, and handwork is an emotional outlet for me. It has taken me a very long time to think of myself as an artist rather than one who does handwork and crafts. The boundary between art and craft is still one that I find to be blurred.
However, on January 1st of 2019, I received news that forced me to accept that my golden years were not going to be as I had planned them. I decided to fold 1000 origami cranes in that year as a form of meditation. And I decided to fold the cranes from the pink backing paper of feminine sanitary pads. The cranes are small and are all mounted on a single 18" X 24" canvas. When I filled the surface of the canvas, I started building out by mounting the cranes on small wires. There are about three levels of cranes on the single canvas to get all 1000 in this one piece. I completed the piece in December of 2019 and named it 'A Mother's Prayers.' During that journey folding 1000 origami cranes, I also started folding old books – first in abstract patterns and then in more structured designs.
What is your speciality?
My specialty is paper art and folded book art. I continue to make mixed media collages of origami cranes or abstract book shapes. And I design my own patterns for folded books. I particularly focus on upcycling and repurposing – books, lunch bags, tea bags . . . the history of the material is integral to the art.
Where do you take your inspiration from? Are you pursuing any themes?
Overall, my themes tend to revolve around resilience, around family, and connections and community, and acceptance. My husband and I actively lead a Jewish life and, for me, those elements of connection and community and heritage are founded in my Jewish identity. I have learned over time that one cannot run away from, or hide, one's identity. I can't pretend to be someone I am not. I am Jewish. I embrace that and try to represent that heritage in my artwork and in my social media and online presence.
Do you take on commissions and create bespoke designs?
Yes, absolutely.
Which project have you enjoyed working on the most so far?
There are three projects that have become landmarks for me. The first is the project that I described above, "A Mother's Prayers." The second project is a piece of folded book art representing a Tree of Life. The piece was developed for a childhood friend who requested a commission as a way to display her handmade jewellery. I agreed, in exchange for a piece of her jewellery. I made her the first Tree of Life book and she made me a gorgeous, matching, Tree of Life necklace. The renewal of old friendships, the renewal of connection through our art is a treasured experience. The next generation of the book has been included as part of Hazon's Shmita Project Art Exhibit at the Osher Marin County Jewish Community Center in California.
The third piece that has been a point of personal pride has been my contribution to the Solidarity Book Project at Amherst College (@solidarity_book_). The Solidarity Book Project was designed to support Black and Indigenous American communities through the communal creation of art. The organizers designed a folded book art pattern of a solidarity fist that was distributed widely electronically, for free, for individuals to adopt and make. The pieces were to be made from a book that had personal significance in our own journeys toward understanding bias and the need for solidarity with Black and Indigenous populations. I created my book from the Diary of Anne Frank. The fist I created in the book is color-filled in a rainbow pattern. My message was that, even if I am not Black or a member of a traditional indigenous tribe, I am able to understand what it is like to be an outsider, to be vulnerable to hate based on a circumstance of birth, and as such, I also want to demonstrate solidarity with, and support for, Black and Indigenous communities. The belief that education is the means to equality and that books give people a voice seems to me to be harmonious with a Jewish world perspective.
What do you want to achieve with your work and what are your wishes for the future?
Mostly, on a day-to-day basis, I relish the freedom I am finding to explore my own creativity at this late stage in my life. I have spent so many years doing what I was supposed to do for other people. It is gratifying, and liberating, to have time to listen to my own voices now. I hope that younger people find my examples of resilience and an ability to continue to find a sense of joy in the world, uplifting.
Where can we find your work?
https://1000cranescraftanddecor.com
https://www.instagram.com/juliannemahler/
https://www.etsy.com/shop/1000CranesCraftArt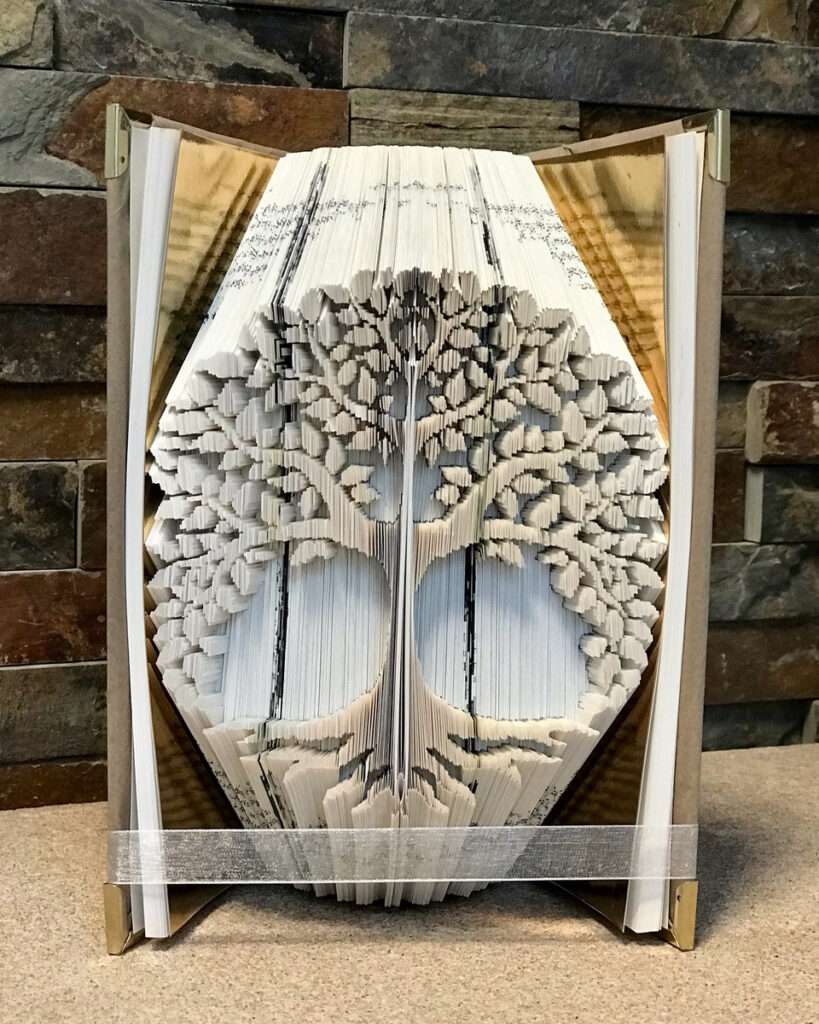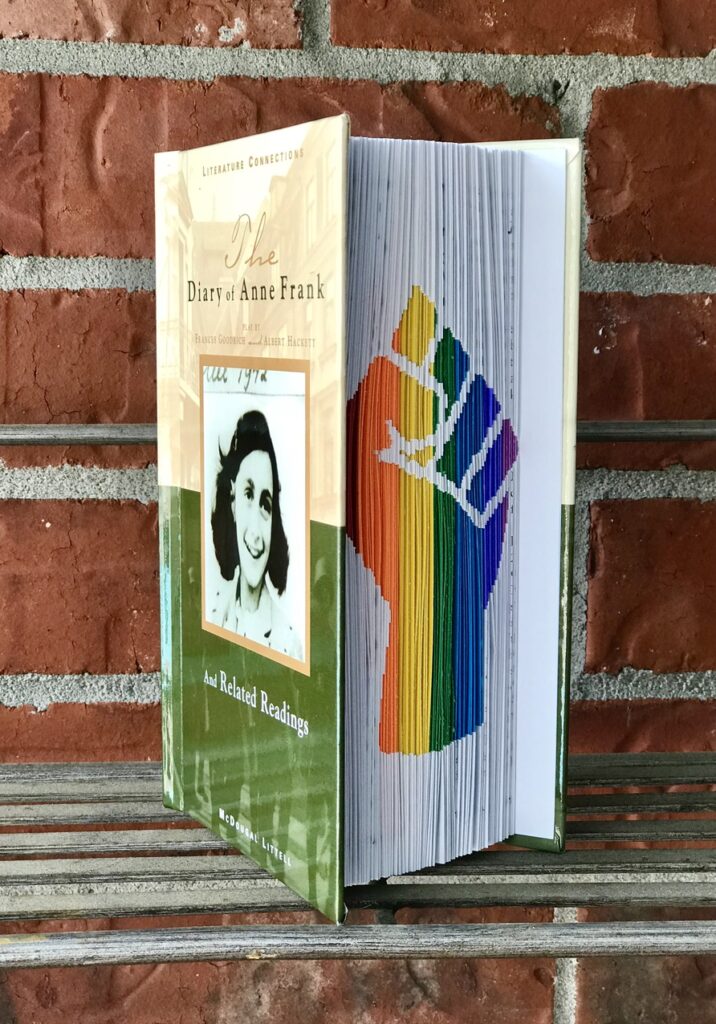 Photos: Courtesy of Julianne Mahler