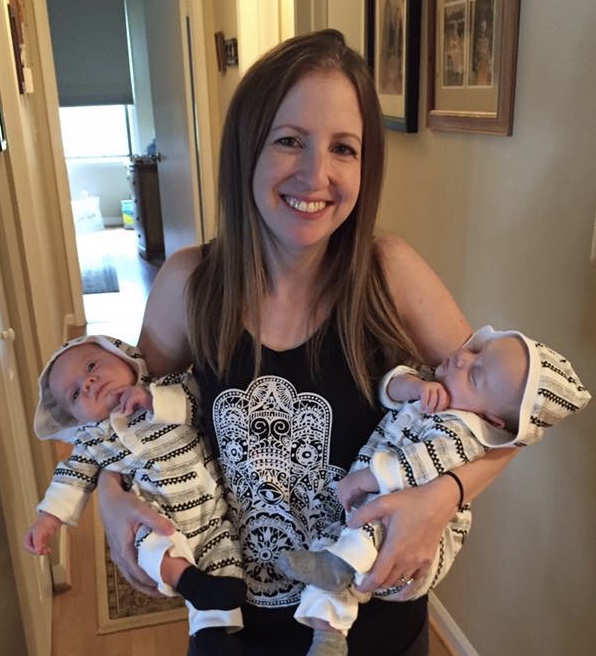 My name is Jenni and I'm a wife and mom of two boys and two cats.
I've spent the last 15 years working in Development and Marketing for a variety of nonprofit and Jewish organizations. In 2017, I stayed home to take care of my twin boys and found myself with the unique opportunity to build my Etsy shop, something that had been a fun and fulfilling hobby for years prior.
Since 2011, I've been making Hamsas and other customized Judaica. In 2018, I began devoting myself full-time to my craft and branched out to create portraits, planters, coasters and other home decor. My goal is to create amazing pieces of art that thrill my customers.
Tell us a little bit about yourself and your background.
I grew up in Brooklyn and New Jersey and currently live in NJ, close to family to help raise my fun (and wild) twins. I did not grow up in a religious home but after my first trip to Israel on Birthright back in 2008, Judaism has become very important to me and I have made a lot of amazing connections over the years through synagogue and even married an Israeli. I have worked in the nonprofit sector since college and I am so excited to have the opportunity now to work from home, be available for my children and at the same time grow my business that I am so passionate about.
Why do you do what you do and how did you get started in the first place?
I love creating a variety of fun and unique hand painted items but you might notice my affinity for the Hamsa! I fell in love with the Hamsa hand on my first trip to Israel. I found wonder in its ability to unify cultures, a symbol of good luck in three major religions. Having majored in Religion in college, interfaith connections have always been important to me. Years later, I knew I wanted to give Hamsas out as favors at my wedding. When I couldn't find anyone at the time who made customized Hamsas, I decided to create them myself. At my wedding, the amazing feedback I received made me realize I wanted to continue making these unique Hamsas and open my own store.
What is your specialty?
My specialty is my line of unique and personalized modern Judaica including Hamsas, Mezuzahs and other home decor. In addition, I love creating custom family/pet portraits on Hamsas as well as on planters, canvas and plaques.
How and where do you work?
I work in my studio at home (once our dining room!) during the day, night – any time I can find! I use a variety of materials but mostly focus on wood, hand painted with acrylics.
What is the most indispensable item in your studio?
My paint pens are my absolute favorite item – they allow me to do so many intricate details necessary for calligraphy, portraits, etc.
Where do you take your inspiration? Are you pursuing any themes?
My inspiration comes from all cute and meaningful things in the world including animals, spirituality and nature. Most important are my custom orders where I can create things that are meaningful specifically to the customer.
What projects are you currently working on?
I'm currently working on personalized Hamsas for the guests at an upcoming Passover retreat. They each have a family name, design and the organization's logo.
What are your favourite items in your current collection?
My favorite items are anything with sloths! I really love the sweetness of sloths and their symbolism of taking it easy!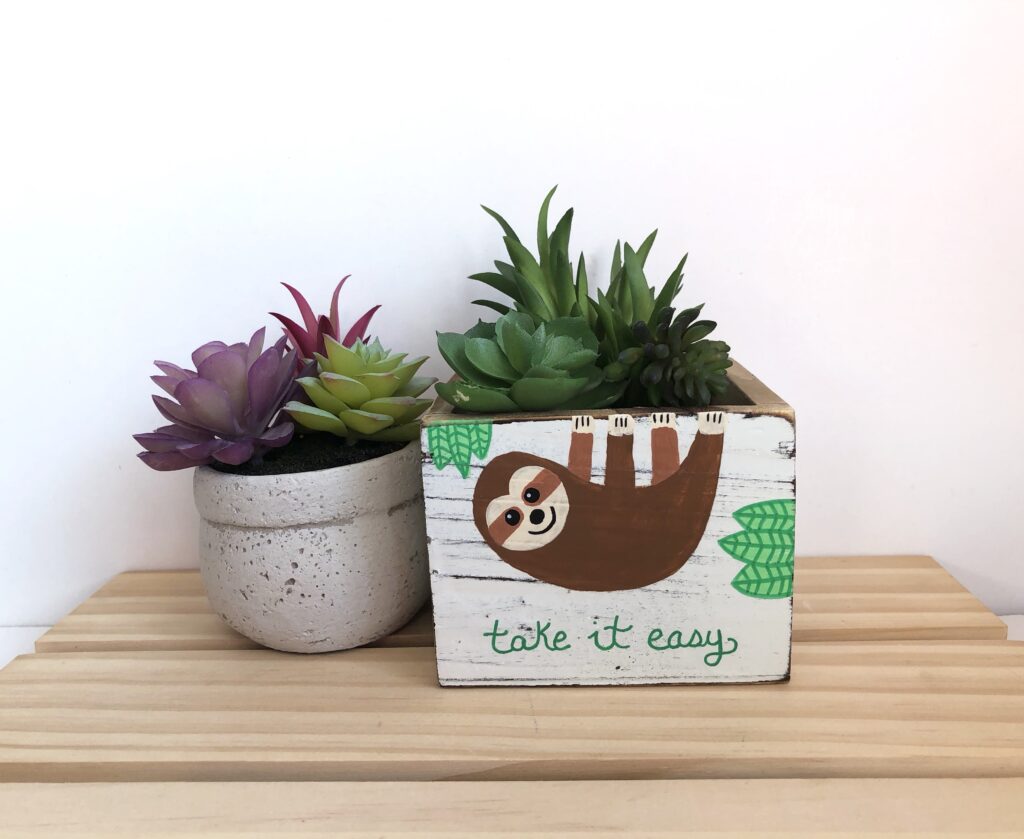 How do you know when a piece is finished?
It's finished when I feel the customer will be happy with it!
Do you do bespoke work?
Yes, I aim to make everything I create customizable!
What was the first artwork you ever sold?
My Hamsa keychain wedding favors were the first items in my etsy shop and where it all began.
Which project have you enjoyed working on the most so far?
I love personalized Hamsa and mezuzah sets. I love how much they complement each other and make an awesome gift set for Jewish baby namings, Bar/Bat Mitzvahs, weddings, anniversaries and birthdays.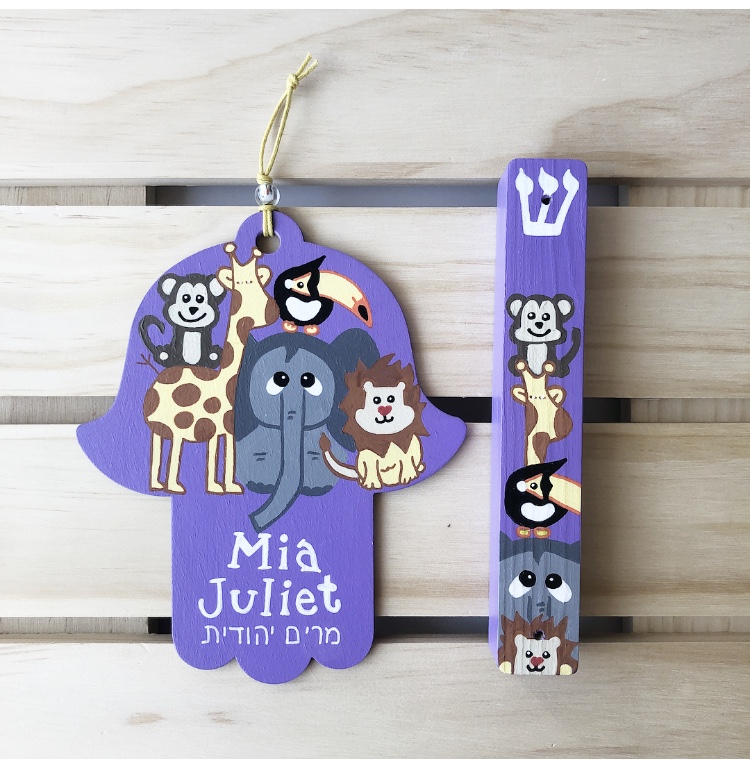 What do you want to achieve with your work and what are your wishes for the future?
I want to continue to create awesome decor and gifts that bring people joy. I hope to constantly add new items to my shop and always aim to improve my skills as an artist.
Where can we find your work?
© Lea Joelle Handmade