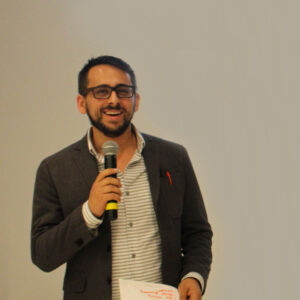 Photo: Courtesy of Jamie Straz
Tell us a little bit about yourself and your background.
I am a Jewish Architect, Artist and Designer in Miami Beach, Florida. I have been involved in the arts since childhood and attended the University of Miami (Bachelor of Architecture and Minor in Visual Journalism). I am the Principal Architect and founder of my design firm REINES & STRAZ. As well as I am on the Team of Advisors for JADA Art. Born in Charlotte, North Carolina to Jewish-Cuban family; I currently live in Miami Beach with my Wife and Children.
What inspired you to become an artist?
My Zeide (Grandfather) z"l is my preliminary influence to become an artist. He was an artist himself and an avid art collector in Charlotte, North Carolina. Originally from Cuba with his influence of Yiddish Culture made for an influential mix on his work. He would always inspire me and encourage me to pursue creative arts.
What is your specialty?
My main speciality is my Architecture work. We focus on Architecture, Interior Design and Urban Planning.
How and where do you work?
Depending on the medium will influence the production of the work. I have a home studio and do most of my work there. I use my experience as an Architect to help influence my art so I will use my professional software and training to incorporate into my art.
What is the most indispensable item in your studio?
My hands. At the end of the day no matter how much digital interaction/aide/programs I have tried and experimented with I simply can not recreate the feeling and production that comes from working directly with my hands.
Where do you take your inspiration? Are you pursuing any themes?
It really depends on the time and medium. I do not like to simply do art for commercial sake and enjoy more to do pieces that have a message. More often than not ideas come during dreams and I translate them back into physical form. The main inspiration is working on having "big eyes," being an observer of the world physically/spiritually and letting that inspire.
Do you do bespoke work?
More so in the Architecture/Interior Design ventures. Art would depend on the specific request.
What projects are you currently working on?
I'm currently working on a series of the "New Normal." It is looking at old narratives in a new context with our hyperactively changing world. Also at the same time through this series studying processes with mixed medium that play to my Architectural Sketchy style and incorporating more traditional painting techniques.
What is your favourite item in your current collection?
The piece "Overheard at the Gate" in my latest series is one of my favourite. This was an idea that came to me around Purim time and is influenced by the story of Mordechai overhearing the King's Guards plotting at the Gate. Little did I know at the time that this was going to be one of the last community gatherings we would have before this pandemic hit us. It was a transition to this new normal and a piece that inspired me with this world we live in. It was important for me now to complete it as fast as possible and get out there for people to see and reflect on. It is an old narrative that is retold in a "nostalgic" fashion of Mid-Century Miami Beach.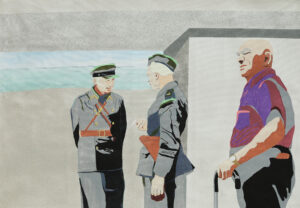 Photo: Courtesy of Jamie Straz
How do you know when a piece is finished?
This is one of the hardest things to know, because in any field nothing is fully finished. There is a point where you can stop and that is just a feeling to know when that is. Once you realize there is no such thing as perfection than you can let the feeling in any of the work come out and let the feeling guide you on that.
What was the first artwork you ever sold?
I would answer this with the time I was the Art Director for a student newspaper in college. The time spent with the deadlines and creating photography, illustrations, and designs on the go was a very challenging and fun time.
Which project have you enjoyed working on the most so far?
We worked on with JADA Art to set up an art show in Miami Beach (2019) during Art Basel. This was a ground up project that took lots of effort to transform an old vacant supermarket into a show. We got to work on in-situ pieces and was an opportunity to bring art to a community that didn't have in that specific neighbourhood. We as well did Jewish Programming with the local community and had a Friday Night Shabbat meal in the gallery space with the artists which was a great experience for everyone!
What do you want to achieve with your work and what are your wishes for the future?
The ability to inspire my children the same way my grandfather inspired me.
Where can we find your work?
Instagram:
Websites: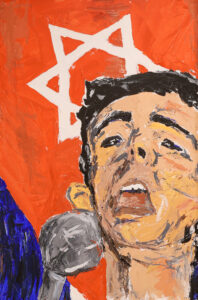 Photo: Courtesy of Jamie Straz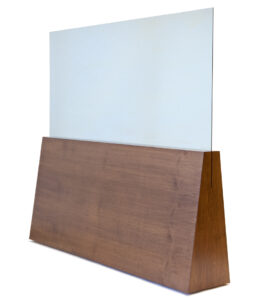 Photo: Courtesy of Jamie Straz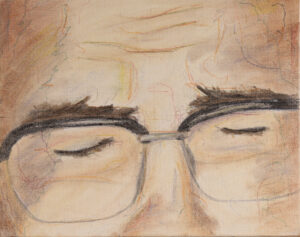 Photo: Courtesy of Jamie Straz
Photo: Courtesy of Jamie Straz