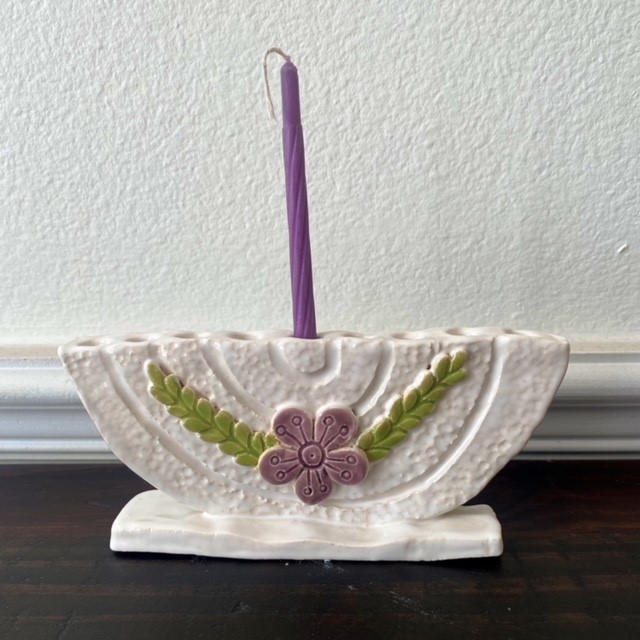 Image: Courtesy of Somake Ceramics
Tell us a little bit about yourself and your background.
My name is Jacki Clark and I live in Orlando, FL, where I was also born and raised. Growing up I was very involved in the Orlando Jewish community. In high school I was on the executive board of my local B'nai B'rith Youth Organization chapter. Thereafter, I attended the University of Central Florida where I was a member of the school's only Jewish sorority, Alpha Epsilon Phi. After graduating from UCF in 2012, I attended law school at the University of Florida and I'm now a full-time practicing attorney by day and a ceramicist by night!
What inspired you to become an artist?
I've always loved making art and creating things, but I don't get many opportunities to express that side of myself in the legal profession. After going a bit stir crazy at the start of the pandemic, I decided to convert my garage into a pottery studio and to teach myself ceramics. I still have a lot to learn, but I love doing it.
What is your speciality?
I work with clay to create handmade and hand-glazed ceramic art. I create all sorts of things, but lately I've been making a lot of Judaica items—mezuzahs, menorahs, seder plates, etc.
Where do you take your inspiration from? Are you pursuing any themes?
I like to create more whimsical fun looking items that are also functional. I don't think I've yet fully developed a personal style or theme for my work, but most of my latest designs contain nature elements like flowers and butterflies.
Do you take on commissions and create bespoke designs?
I'm certainly open to taking on commission orders, but I also have many premade items for sale as well.
Which project have you enjoyed working on the most so far?
I really like projects that involve intricate designs and clay carving techniques, like those used in my latest seder plate design.
What do you want to achieve with your work and what are your wishes for the future?
I just want to continue to learn and improve, and to share my work with others.
Where can we find your work?
https://www.etsy.com/shop/SomakeCeramics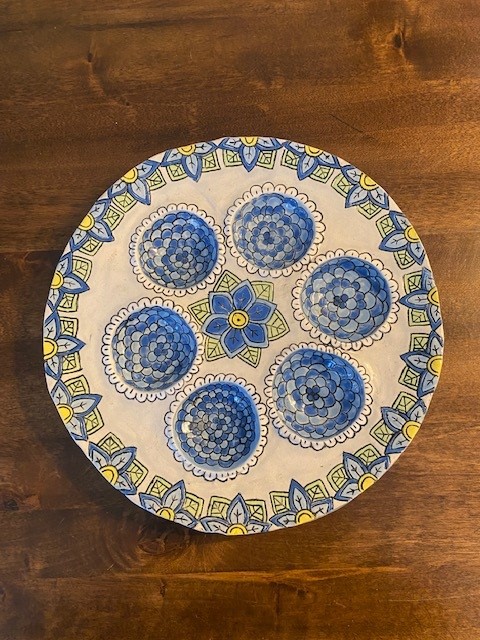 Images: Courtesy of Somake Ceramics