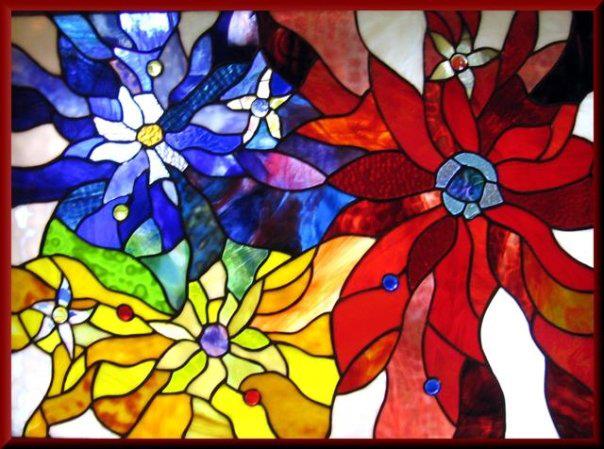 Photo: Courtesy of Howard Mendelson
Tell us a little bit about yourself and your background.
I am 66 years old and live in the Front Range of the Rocky Mountains, pressed up against Blodgett Peak. I've been creating stained glass art for over 25 years and during that times I have completed all sorts of projects and love a good challenge. I consider art a learning experience and I like to experiment in both design and construction techniques. I have been in three juried competitions; won two of them and received an honourable mention in the third.
Stained Glass is an extraordinary art media.
It is powerful; and the color palette is both astonishing and dynamic.
The art is all about light. In the day the most light comes from the sun refracted through the glass to you. At night, the inside light sources, normally electric lights is reflected from the surface of the glass to you. Throughout the course of the day, the dynamics between the reflected and refracted light change and so does the colors in the panels.
What inspired you to become an artist?
Paperweights!
My Mom owned three beautiful millefiori (a thousand flowers) glass paperweights. When I was little, I was enthralled. I tried to break them open to get at the beautiful candy inside. Fortunately, I was unsuccessful. Surprisingly they disappeared and I strongly suspect my Mom had something to do with it.
After her death, they reappeared and I inherited the paperweights. I still found millefiori glass enthralling. I started to create bowls and plates with millefiori elements in polymer clay. They were very attractive, however, the medium lacked the translucence of glass. This led me to the amazing medium of stained glass.
What is your specialty?
I work extensively with stained glass and metal. Most of the stained glass is fabricated using the Tiffany or copper foil technique. The metalwork art is made using a technique called repoussé, in which sheet metal is cut, hammered and incised.
I often combine both materials to create artwork. I have never seen any other examples of this technique.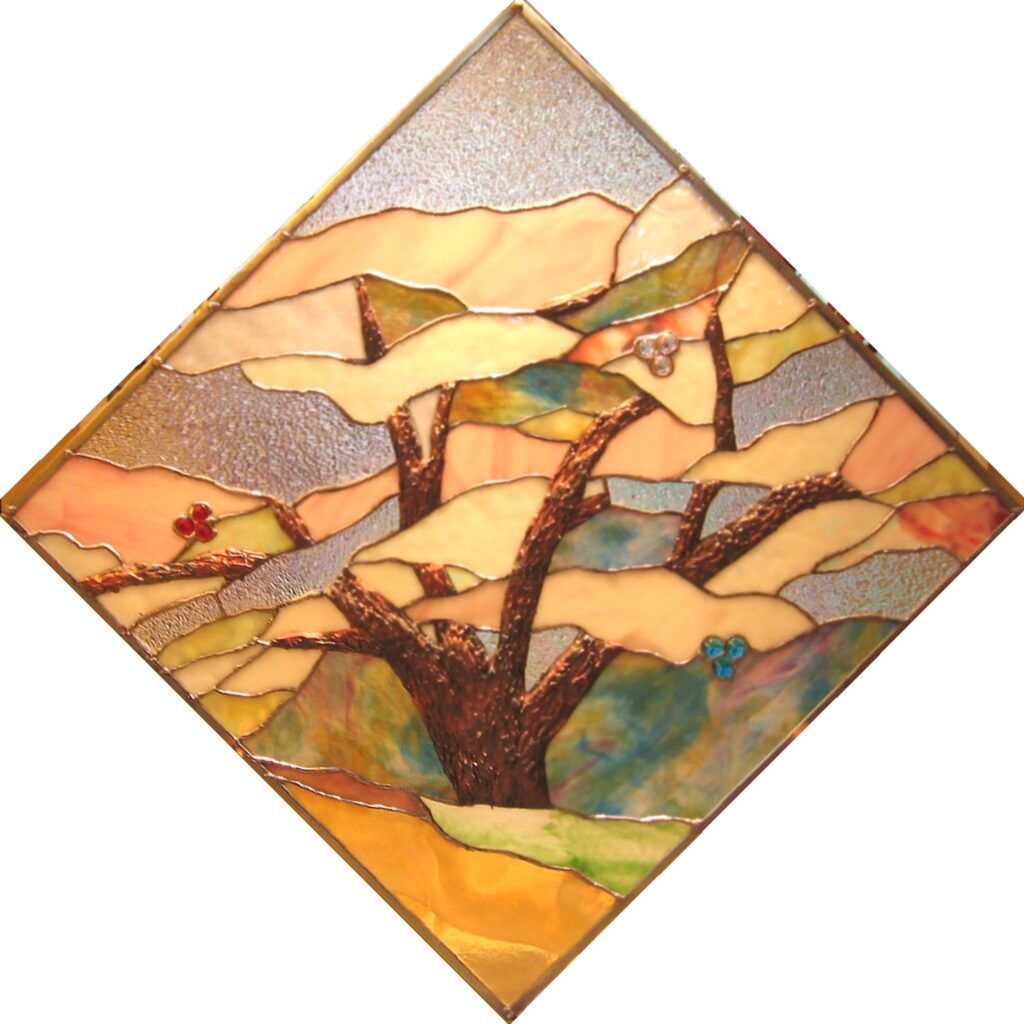 Photo: Courtesy of Howard Mendelson
I also enjoy creating overlays of glass. I will mount one panel behind another. This way, the composition has three dimensional depth and greater complexity.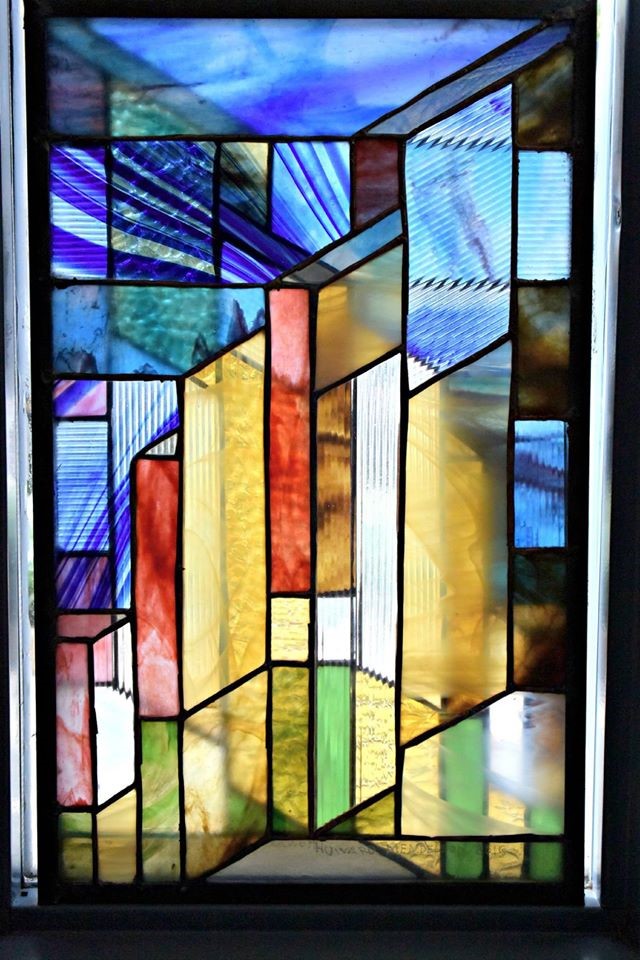 Photo: Courtesy of Howard Mendelson
How and where do you work?
I work out of my home, in a studio located in Colorado Springs, Colorado.
What is the most indispensable item in your studio?
Paper and a pencil. All my art is original. I create designs and cartoons (stained glass panel templates) that I use for constructing the artwork.
Where do you take your inspiration? Are you pursuing any themes?
Almost all of my art tells a story and has a purpose. Often they are science or math concepts; or expressions of emotion. Frequently they are experiments in construction techniques, light and composition.
Do you do bespoke work?
Yes. I accept commissions.
What projects are you currently working on?
I am currently working out the designs for my three grandchildren's panels.
This is my latest work; a menorah in front of the Western Wall. I hung it in our front window during Hanukkah. I decided it was a good time, to unabashedly show the world that we are Jewish and proud of it.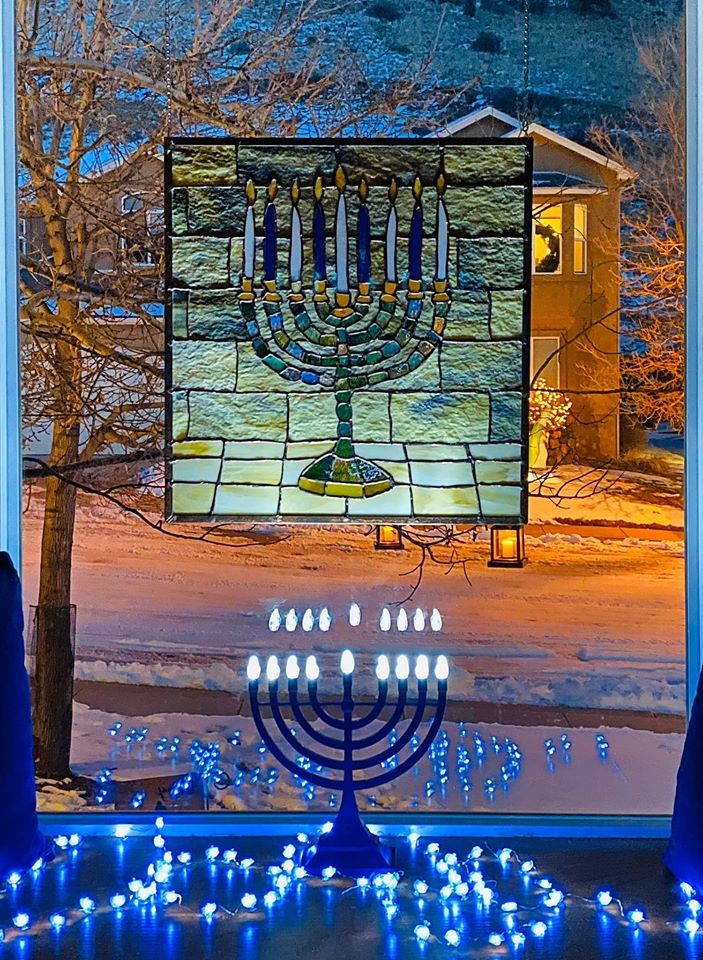 Photo: Courtesy of Howard Mendelson
What are your favourite items in your current collection?
I don't really have one favorite but here is one. It tells a story about life.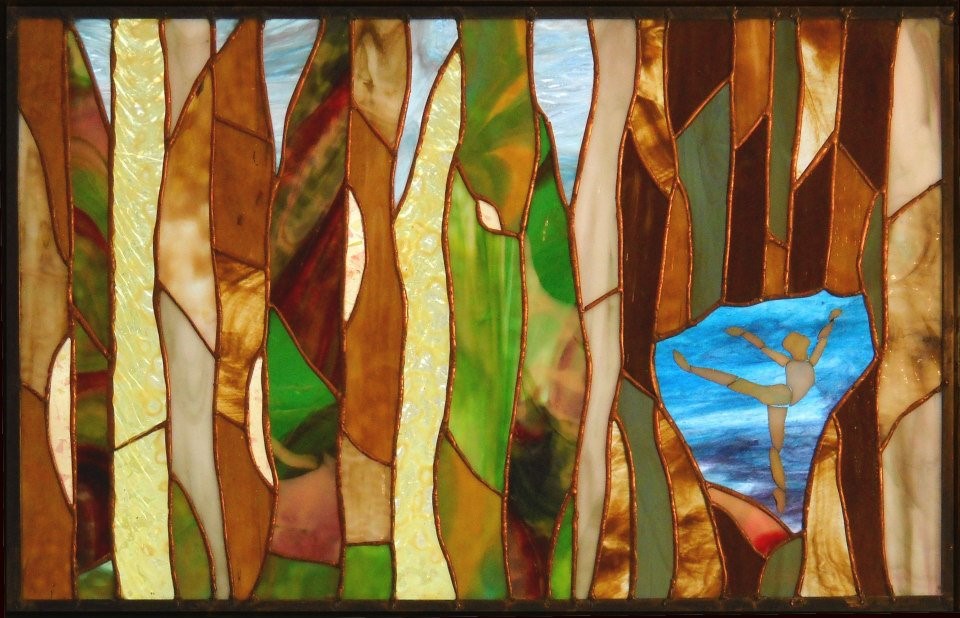 Photo: Courtesy of Howard Mendelson
Impact

I came upon a picture of a ballerina. I didn't know the girl at all. The picture could have been a year old or fifty years old; taken in any place or time. In some short moment in time this girl assumed a pose that was captured on film. How do you measure such a moment?

She then went on with her life. She doesn't know, I spent time thinking about her.
By viewing this, she now has changed your life too; however large or small.

There she is all alone in a dense forest; but she is seen by all and has an impact on us all.
How do you know when a piece is finished?
When I etch my signature on the panel.
What was the first artwork you ever sold?
I sold a stained glass panel to a family friend who gave it as a gift to her brother.
Which project have you enjoyed working on the most so far?
I had the pleasure of making three panels that represent one of the world's most awesome city parks; The Garden of the Gods. It was installed in the front of a nearby Bed and Breakfast.
I also had fun building "Another Perspective." This panel shows a flower garden looking up from the ground. Here is its Facebook album.
What do you want to achieve with your work and what are your wishes for the future?
I hope to spread a bit of happiness and joy in people's lives.
Where can we find your work?
My web site is:
My Facebook page is:
https://www.facebook.com/hjmglass
My Instagram site is:
https://www.instagram.com/howard_mendelson/
Photos: Courtesy of Howard Mendelson